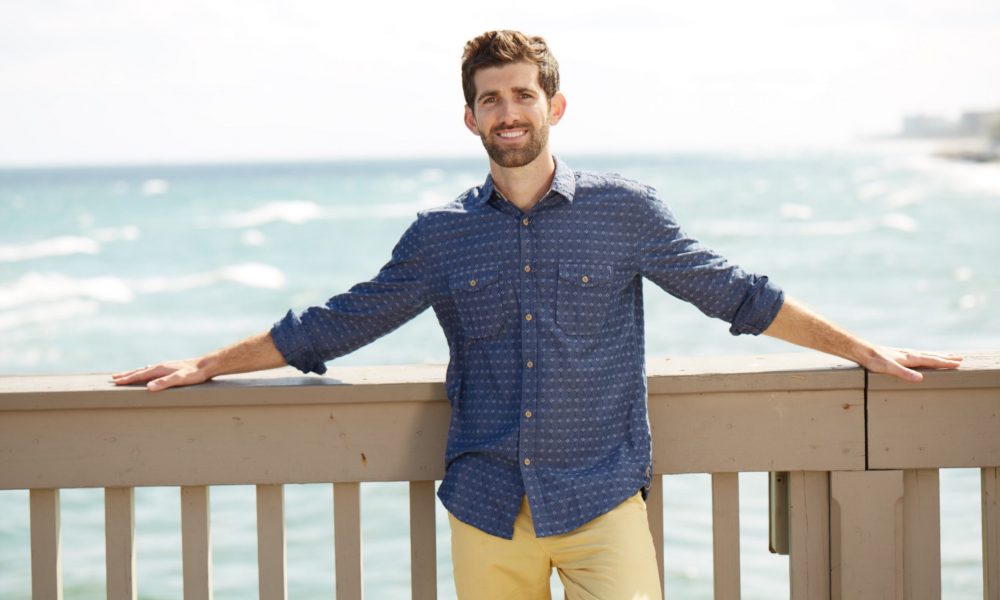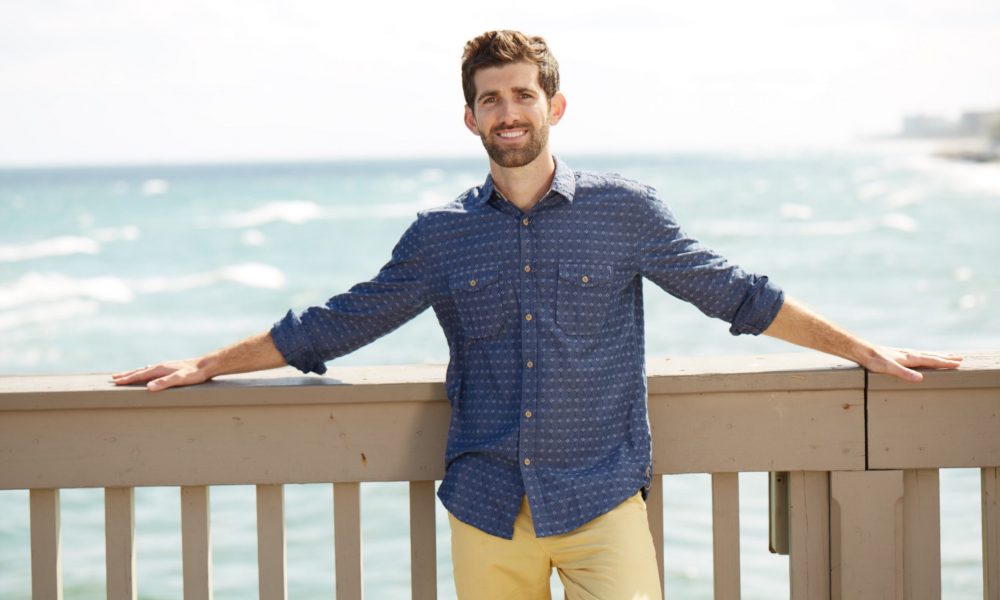 Today we'd like to introduce you to Devin Burke.
So, before we jump into specific questions about the business, why don't you give us some details about you and your story.
I grew up eating the standard American diet (SAD), mac and cheese, hot dogs, hamburgers, french fries, pasta, lunch meat sandwiches, sugary breakfast cereals, and fast foods. It wasn't a coincidence that my three brothers and I were often sick growing up.
As a result of leading an unhealthy lifestyle, I was over prescribed antibiotics which destroyed my immune system (70% of our immune system is in our gut) leading to multiple ear infections and eventually to a myringotomy surgery on my right ear.
However, it wasn't until after my grandfather passed away from cancer that my mom began leading a healthier lifestyle. She quit smoking and began to educate herself about health and wellness. She transformed her health and in the process our families' health. As we all began eating healthier foods we all started to look and feel better, got sick less and had more energy.
This experience changed me forever because I discovered that the choices we make and don't make, have a profound effect on how we look and feel. I discovered that extraordinary health happens by choice, not chance!
I realized that we each hold the power to reclaim our health and shape our destiny and that small choices really do make a BIG difference!
This realization inspired me to study Exercise Science and Health Promotion in college, attend the Institute for Integrative Nutrition and continue to educate myself via various health courses, seminars, and workshops with some of the world's leading experts.
Today I'm the author of "Healthy Eating in the 21st Century," a speaker, and high-performance health coach. I help people experience how good their bodies are designed to feel through my coaching programs, workshops, and seminars. My gift is inspiring and guiding others to feel and look their best by making health simple.
To me, health is all about energy and vibrancy. The healthier you are, the more energy you'll have to experience life. If you're taking care of your health, you're going to have the energy to give and show the world your best and REALLY enjoy doing the things you love with the people you love…which is what life is all about.
When you have vibrant health you'll also be able to live a life with more passion and purpose.
To me, health is all about balancing. Finding balance in your physical body, balance in your diet, balance in your relationships, balance in your work and finances, balance in how you organize and spend your time and balance in your mind and spirit.
Finding balance isn't easy, we're not taught in school how to find and maintain it and were inundated with distractions and "to do's" that pull us further and further away from finding our balance.
I've discovered through my years of trial and error, studying nutrition, health and personal development that in order to find balance, it's essential to keep things simple… simple works.
What you'll get from me is simplified, clear, actionable health and wellness tools and strategies that cut through all the hype to get you the results you're seeking.
Has it been a smooth road?
There have been many challenges and struggles along the way.
When I first started my business, I knew nothing about marketing and really struggled to reach those who were looking to make some changes in their health and could utilize my services.
I was trying to help everyone and soon realized that was a big mistake. It's much harder to help those who are not open to change (even if they need it the most) then those that are.
I have taken and continue to take big risks in order to get my message to those who really need to hear it.
I strive to bring innovation and new ideas through my products and those I coach to help them get the quickest results in the shortest amount of time.
So let's switch gears a bit and go into the Devin Burke inspiring better health story. Tell us more about the business.
I run an online health and wellness education and coaching company. I create content, courses, coaching programs, workshops and seminars to help people experience how good their bodies are designed to feel.
I specialize and I'm known for helping entrepreneurs, CEO's, leaders and high performers optimize their health, happiness, and performance through my coaching programs.
I have also created several programs that help women naturally and permanently lose weight.
I'm most proud of the sustainable and lasting results that I get for my clients and this is what sets me apart from others.
I've dedicated the past 10 years to learning the tools and strategies on how to live a fulfilling, joyful, balanced, active and fun lifestyle while making a massive impact in the world.
Over the years, I've spent thousands of dollars and hours attending courses, workshops, seminars, and programs with the world's top personal development coaches such as Tony Robbins and Brendon Burchard as well as the top health and wellness experts such as Deepak Chopra, Dr. Mark Hyman, and Dr. Josh Axe to fulfill my mission of inspiring 100,000,000 people by 2027 to experience how good their bodies are designed to feel.
About 3-4 days per week I coach clients over the phone to lead a more fulfilling, joyful, balanced, fun and active lifestyle. On the days I'm not working with clients, I'm either writing, filming health education videos for my YouTube channel, continuing my education, or simply enjoying life which to me means spending time with family and friends, working out, reading, kiteboarding (still mastering this one), traveling and playing guitar.
The most common problems I solve for my clients include helping them…
• Lose extra lbs. fast and for good (my weight freedom clients naturally lose between 15-60 lbs. in as little as 3-6 months)
• Manage stress in healthier ways
• Exercise in a sustainable, fun and effective way
• Sleep like babies
• Find clarity in work and life
• Double their energy (without the use of coffee)
• Connect with what motives and drives them and breakthrough limiting beliefs
In a nutshell, I guide my clients through a personal health evolution. As my client, you will…
• Work to achieve and maintain your ideal weight
• Find the foods that work for your unique body & lifestyle
• Set and accomplish your health goals in an empowering & lasting way
• Massively increase your energy level
• Improve your personal relationships
• Look and feel better than you ever thought possible
How do you think the industry will change over the next decade?
The health and wellness industry is constantly changing as new innovations, breakthrough discoveries, and advances in technology such as wearable health devices continue to emerge each year.
However, with all the technological advances comes new challenges as people looking to make a healthy lifestyle shift become overwhelmed with an abundance of new information products and options.
I see the health and wellness industry moving more toward providing personalized health solutions rather than providing cookie-cutter one-size-fits-all approaches to prevention and optimal health.
The future is in personalizing health and empowering individuals to take full responsibility for their health. It's really the simple consistent actions that create the largest impact on the health of both the individual and communities.
Contact Info:
Getting in touch: VoyageMIA is built on recommendations from the community; it's how we uncover hidden gems, so if you know someone who deserves recognition please let us know here.