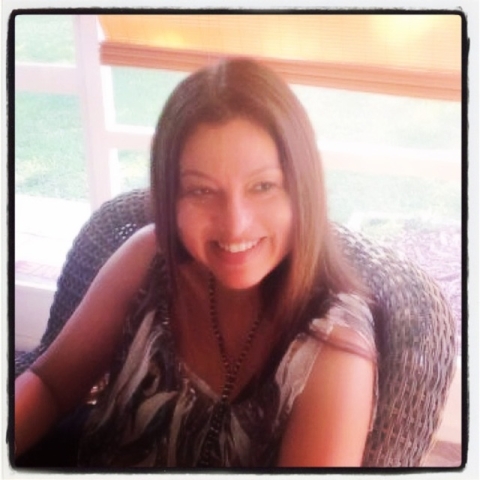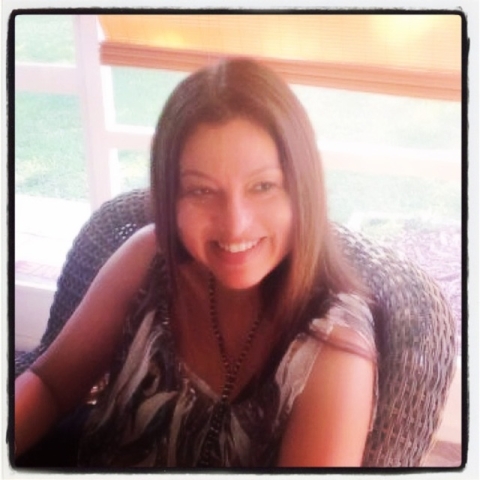 Today we'd like to introduce you to Denise Vargas CCHT.
Denise grew up in New York where she pursued studies and graduated with a degree in Ophthalmic Dispensing where she spent many years in corporate and private medical practices aboard certified optician in specialty contact lenses with over twenty five years in corporate medical practice she learned she had an innate connection in helping people. By listening and truly caring about the needs of others, practicing positive affirmations, faith healing and dream interpretation she discovered ways to help herself connecting with spirit and the souls of others to achieve success and well being. Discovering and using meditation as a daily ritual led to studies in self hypnosis which then became an interest to pursue a career in hypnotherapy. Globalizing hypnotherapy to the forefront is Denise's life purpose.
She is dedicated to helping others transform themselves emotionally, physically and spiritually. By helping clients to let go of pain and negative beliefs she helps them live the life they want, a life that is balanced, successful, empowered, filled with peace, love and joy.
Has it been a smooth road?
The discovery of truly understanding my life's purpose came very easily. Putting the plan into action however, had its challenges as does life in general. I have learned the joy of the journey, rising above the challenges by working through the F.E.A.R (false evidence appearing real) is what fuels the motivation to keep moving out of my comfort zone.
So let's switch gears a bit and go into the Denise Vargas Hypnotherapy story. Tell us more about the business.
Transpersonal Hypnotherapy set me apart as a specialty. Hypnosis is a natural, extraordinarily relaxed state allowing access to the subconscious mind which regulates the involuntary functions of the body. All that we experience and believe is stored in the permanent memory that is our subconscious mind.
The subconscious mind is like a computer once it is programmed with a certain idea or belief it stores the data and operates out of that idea or belief as reality. Our conscious mind is the reasoning, analytical, rationalizing mind that solves problems.
In hypnosis, both the conscious and subconscious mind are present. Hypnotherapy works effectively to transform negative beliefs and process emotions linked to the experiences that created anger, guilt, sadness, fear, etc. By finding the cause that triggered these beliefs and emotions and transforming them on a subconscious level brings about life changing results.
Myths and Misconceptions about Hypnosis:
Can I get stuck in the hypnotic state? No, you are completely aware of your surroundings you can come out of the hypnotic state anytime simply by opening your eyes. Am I under the control of the hypnotherapist? No, in hypnosis you are fully in control, you will never say or do something you are not willing to do. You can withhold any information you choose.
I don't think I can be hypnotized. 90% of all people can be hypnotized. Those who are mentally handicapped may have trouble to access the state due to lack of focus and inability to take suggestions. Will I be aware of what is going on? Yes, you are fully conscious and in control.
Hypnotherapy services:
Physical Health
Disorders
Weight loss / Exercise Motivation
Pain Management
Pre and Post Surgical Preparation and Healing
Respiratory Issues
Childbirth
Sleep Disorders
Teen issues
PTSD
Personal success, mental and emotional well being:
Financial Success create and manifest prosperity
Exam And Student Preparation
Fears and Phobias
Grief and Loss
Feeling of Depression and Sadness
Anxiety/Stress
Anger Management
Performance Success ( Sports,Academic, Sexual)
Behaviors:
Smoking Addiction
Drug Addiction
Alcohol Addiction
Stuttering
Break a Habit
Spiritual Health:
LBL (life between lives) Regression
Spiritual Guidance and Development Past Life Regression
All medically diagnosed illnesses require a physician referral.
What is a Clinical/Transpersonal Hypnotherapist?
Hypnotherapists are qualified to use various methods and techniques such as Suggestion Therapy, Breathwork, Eye Movement, Gestalt Therapy, Nuero Liguistic programming(NLP), Regression and many more. These techniques transform beliefs, behavioral patterns and emotions that are not serving the clients greater good to accomplish success, healthier lifestyle,high self esteem, increase motivation, love and peace.
A Transpersonal Hypnotherapist takes clinical hypnotherapy to the next level of accessing the superconscious mind (higher self). Spiritual Regressions include past life, natal, inter life and life between life as Dr. Michael Newtons method. Training also includes transforming and release of attachments, abduction access to multidimensional lives.
How do you think the industry will change over the next decade?
Hypnotherapy although, is not new. I believe it will take precedence over many former clinical methods. Hypnotherapy is an excellent adjunct to conventional current therapy although it has proven to be 93% effective with long lasting results in as few as six sessions on its own. I feel an extraordinary shift going at, now and a momentum, that will progressively increase to heal so many in body, mind and spirit.
Pricing:
Average cost per session is estimated to be $100 to $200 per hour
Contact Info:
Address: 7451 Wiles Rd suite 206
Coral Springs FL 33067
(Located inside Florida Hypnotherapy and Intuitive Training Academy1600 S Dixie HWY suite 508
Boca Raton, FL 33432
(Located inside Me-Time Healing Center)7520 NW 5th Street suite 206
Plantation, FL 33317
(Located inside Happy Home Therapuetic Services)
Website: www.denisevargas.net
Phone: (954)512-4157
Email: dvhypnotherapy@aol.com
Instagram: Healing through Hypnotherapy meetup.com
Facebook: denisevargascht
Other: Psychologytoday
Getting in touch: VoyageMIA is built on recommendations from the community; it's how we uncover hidden gems, so if you know someone who deserves recognition please let us know here.