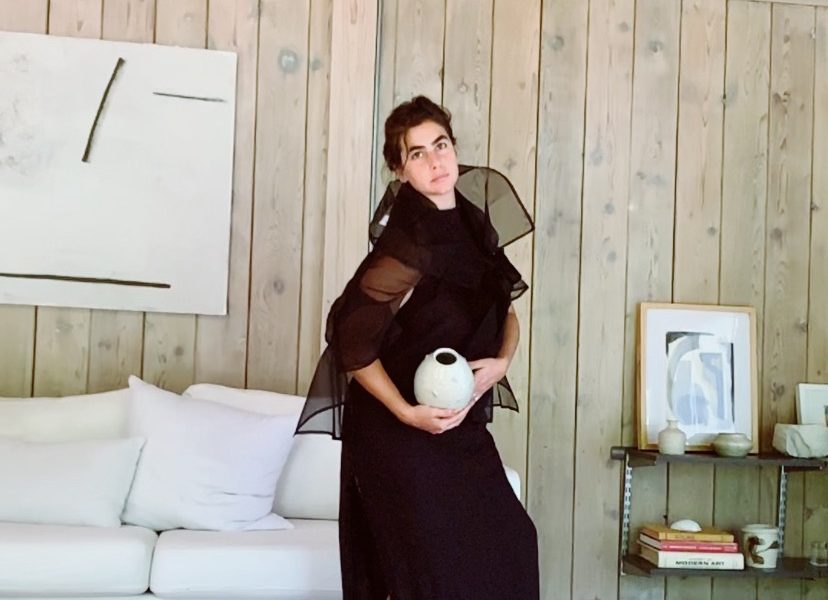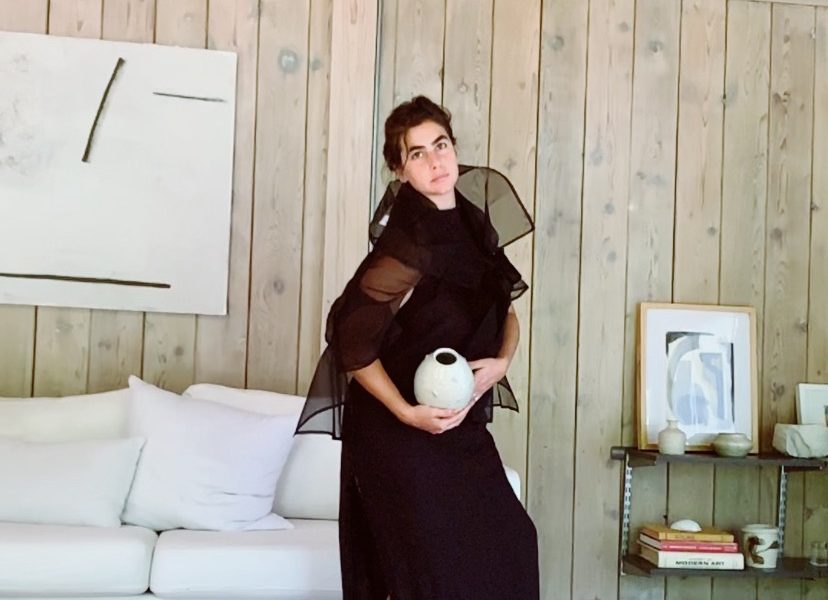 Today we'd like to introduce you to Danielle Romero.
Every artist has a unique story. Can you briefly walk us through yours?
Art came to me at a very unexpected time in my life. I was going through a big change that was difficult for me. I remember feeling the need to renew myself and the desire to explore some interests that I had never given much attention to. I wrote a list of things I wanted to focus on more in that year, painting and ceramics were two on my list. After six years, here I am…
Please tell us about your art.
Due to my time constraints – I still have a full-time job – I focus on painting and pottery for the moment. I am eager to branch out into other mediums though. I've done some design work for apparel clients and that industry as a whole is very interesting to me, so I'd love to continue doing projects like that. Furniture is another area I feel a strong pull toward. My mother's family owned a furniture company that began in Cuba and later continued here in Miami when my grandparents immigrated. I spent a lot of my childhood in their factory, and while I was always entertained there, I never imagined I would develop such a love for that kind of design. I have a few furniture pieces in my mind that I hope to have realized by next year.
I honestly can't say why I create, or that I create with a particular message in mind. I create because I feel it in me, but I don't know why, or what it means. I have many moments where I question if I even want to continue to create – I get into ruts/blocks what feels like too frequently and unprofessional haha – but that desire to make something keeps coming back to me. In 2017 I was inspired to do a collection of paintings that were directly informed by the loss of natural lands due to urban development. It was an interesting experience to focus my attention on a specific topic. While many pieces in that collection are still my favorite of all of my works, I discovered I have a love/hate relationship with creating specified work like that. Part of me loves the focused direction, but another part feels like the direction constrains me. Maybe I just need to tweak some part of that process…
I create the work for myself, like I said, I just feel the need to get that energy out by making; but ultimately I do hope my work allows people to experience something positive from their interaction with it. Creating is a very peaceful process for me, and that energy is what I desire to be translated to the viewer through the work.
What do you think about conditions for artists today? Has life become easier or harder for artists in recent years? What can cities like ours do to encourage and help art and artists thrive?
I don't feel as though I have any kind of authority to make comments about this, especially coming from a non-art background. But what I can say from my own experience, is that I have no idea how I would have come this far in this short amount of time if it wasn't for the tech environment we live in today. By nature, I am most definitely an introvert that much prefers being alone, at home, and out of social interaction. However, I found a place in social media, specifically Instagram, that allows me to strike somewhat of a balance between the two. I never intended to become an artist, much less sell my work when I purposely began making art. It was my hobby posts on social media that lead me to my first customer/collector. I was completely stunned when they approached me to purchase my work, thinking how in the world could I possibly charge for this, so I actually gave them the work for free. It wasn't until I began getting multiple inquiries, that my boyfriend whom didn't even know about my account at the time, said I should sell my work. To circle back to the question, I think in this respect life has become much easier for artists. Of course, with this ease comes saturation, and that begins to make things a bit more difficult. However, I think no matter what avenue society gives artists to get their work seen, it, like everything else in life will have it's own underlying driving force of homeostasis, where there are pros and cons, ease and difficulty…
In reference to cities facilitating art and artists, I think it would be great to have some kind of public studio space program where artists can do residencies. Perhaps somewhat modeled on public libraries, the spaces can be rented for a very low price in short term intervals like 6 weeks… Maybe this exists and I have no idea like I said I don't get out of my house much haha. I know for myself, I have a tremendous desire to do large scale pieces, but my home studio space definitely doesn't allow for that kind of work. And renting studio space is out of my budget from what I've found thus far.
How or where can people see your work? How can people support your work?
Currently, my work is listed and available for purchase on my website floraandform.com. My studio is open for visits by appointment, and I'm also on Instagram – @floraandform.
Contact Info:
Image Credit:
Jessica Pages
Formerly Yes
Getting in touch: VoyageMIA is built on recommendations from the community; it's how we uncover hidden gems, so if you know someone who deserves recognition please let us know here.