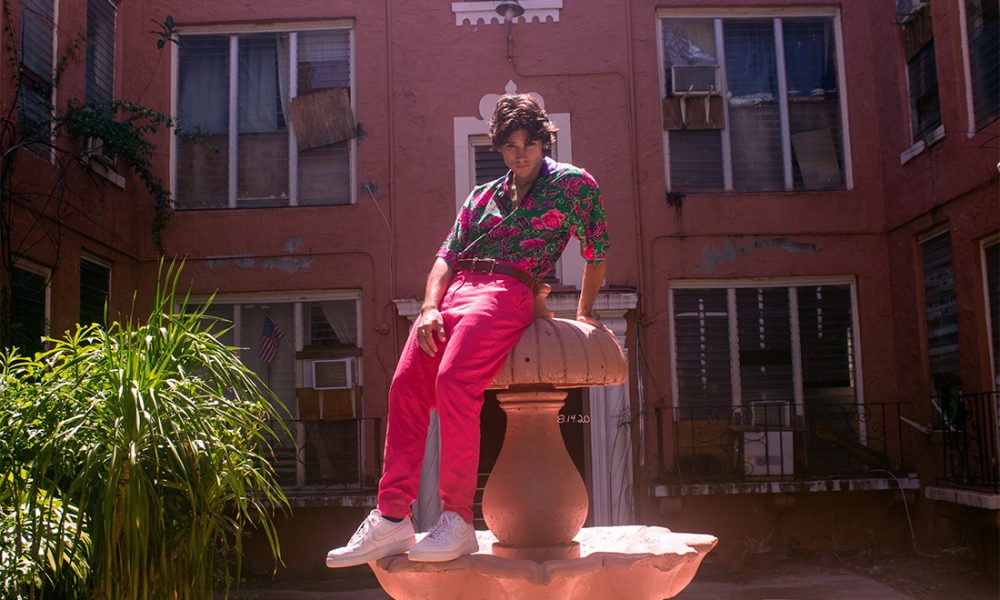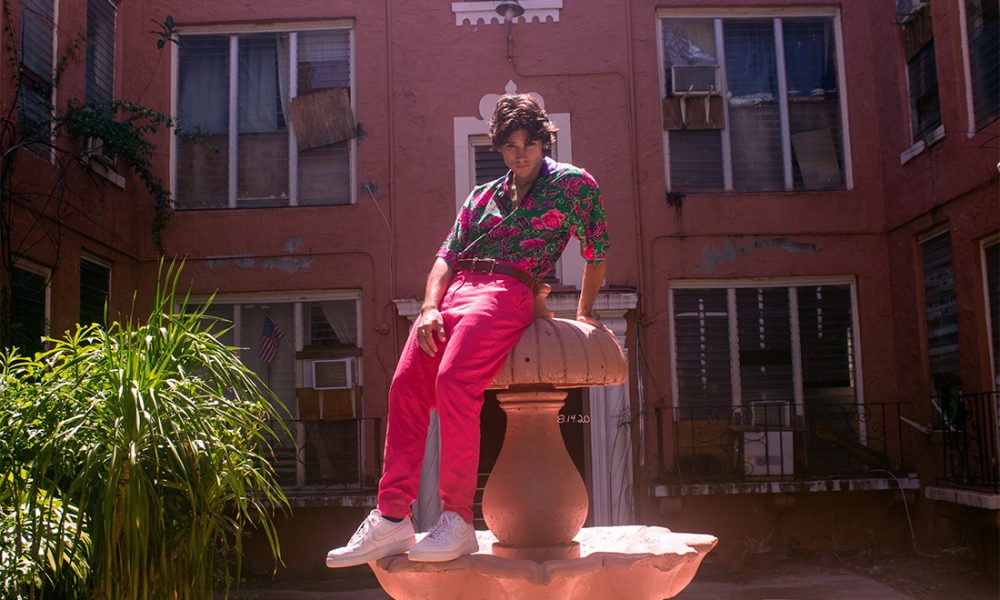 Today we'd like to introduce you to Daniel Argota.
Daniel, please share your story with us. How did you get to where you are today?
It all started when I was about three years old. My older brother had a drumset at the time. I don't clearly remember this but there's a cute little family video of me playing the drums at that age. I was holding a four on the floor snare and hi-hat pattern (I couldn't reach the kick drum). After that, it had been random pockets of time throughout my growing up where I would pick up the guitar and get really excited for a few months then never touch it again for a year. This rhythm was a pretty consistent thing in my life, maybe one of the only consistent things at the time. There was a lot of moving from when I was 3 to about 17, I'm originally from Montreal Quebec and so is my mother, my father was born in Cuba, they met here in Miami and it's been a love story straight out of a movie for me, due to their origins though we had to move a lot.
It was either a white, fluffy, ice-cold sidewalk with gray skies and beautiful honey locust trees. Or a blue, tropical, blazing-hot sidewalk with clear skies and swaying palm trees. Regardless of where I was located growing up, music had always been there, so naturally, I feel as a kid longing for some sort of consistency in my life, I gravitated towards music. Fast forward into 2016, to set the stage, I'm living in Miami, I'm Sixteen at the time and two years prior I came back from an eight-month "trip" to Nicaragua. (I'll get to that some other time) Finally, for once, it had been a while since I moved, two years was a long time to be in one place for me. I had my fair share of issues and certain lessons you can only really learn if you see your siblings screwing up their lives early on. My older brother was an addict in his teenage to young adult life; that whole situation really took its toll on my family and me. But unlike my family, I decided to use it, to learn from it, to search for the lesson in what seemed like the worst days of my life.
So back to 2016 and the sweet taste of stability, I was clinging on to with everything in me. I wasn't digging school whatsoever, I felt out of place which I'm sure every kid feels that way, to me it was deeper than feeling uncomfortable, I felt this weird gut feeling that told me I needed to be doing something else something greater. So for once, I stuck with my gut feeling (Something that would become a theme later on in my life). I eventually dropped out of school and it was a very scary and confusing time for me, I remember sitting in my swivel chair in front of my desktop just crying for hours, I had built up a lot of emotion inside me because I was always conservative with myself and my thoughts. In all honesty, I was afraid I might not find out who I am or what I'm supposed to bring to the world. It's a scary thought to have. It really makes you question everything if you let it slip in.
Throughout this time of fear and isolation, I decided to take on music production, I always heard about the idea but never did my research, which oddly enough I thought I dropped out of school because I wasn't fond of learning, I learned it was quite the opposite. Once I got my hands on FL Studio 12, I spent every single day in my room consuming as much YouTube videos, blogs, Reddit posts, online college courses, Masterclasses you name it, I've consumed it. It was weird. I would wake up, skip the shower, skip the breakfast, skip straight to my desktop and start producing (everything I was making at the time sounded horrible) but It was a craving I acquired that wouldn't go away till this day. I tried my fair share of gigs and open mic nights, networking, etc… At the time, I was vastly inexperienced but it was that gut feeling that kept me going.
As time went on I wanted to take it a couple of hundred steps further and move on my own to get away from the draining energy that comfortability creates, It was rough to get out since my parents and I had this relationship based on my conservative, calm like behavior who was just me being insecure and extremely unsure of myself and who I was. It was almost like they felt betrayed but in reality, I was betraying myself for so long I needed to get out and start carving my own path in this world. After I turned 18 I finally saved up enough to move on my own, I lived with my older brother who was living in Miami at the time and I was you guessed it! Somewhere else… again. This time it was Sebring FL which is the number one retirement county in Florida, you can imagine it's not every 17 years old's dream to live there.
After moving back to Miami, I had a lot more freedom that kind of came out of nowhere for me, I wasted a lot of time, chased girls when I should have focused on myself but in reality, I'm grateful for every moment that leads to me to where I'm at now. After living with my brother for a while who was successfully sober for years, there were still family issues that I knew would eventually surface. I feel you really can't live with your family once you've decided what path you'll walk. After a few altercations I was kicked out and homeless for a while, I would crash at my closes friend's houses until I found a room for rent, at this point in my life I was extremely uneasy about everything but I knew I had no time to be wasting any more, I got a job and another shortly after. Working two jobs is never fun especially when you get home at an odd hour of the night all fired up to make a new song knowing you haven't slept. I started to consider my health a lot more as time went on. I worked a day in day out got home and made my music, produced, mixed, recorded I did it, and do it all.
I'm my own team and I've always been that way. Things were finally looking up, I got promoted fairly quickly from busboy to server at my second job so I was able to quit my first and work as a full-time server. This opened up a lot more room for my music and marketing and all the other aspects of being a DIY musician this day and age. I still needed as much money as I can get, I didn't want to have another side hustle so it was easier to just pick up as many double shifts as possible and aim towards working 70+ hours a week. Sometimes I came home and I couldn't lift my finger to make music, I was exhausted. I finally had my own apartment shortly after being promoted, then some time went by, and somewhere along the way, I lost sight of what I was trying to accomplish.
May 9-5 was no longer my side hustle for making my dreams a reality, it became the only thing I was doing for a while until Covid-19 came around and shut down all hospitality services. I was out of a job with no money saved. It was another scary time but the beauty of this time was I already lived through similar situations I understand what kind of perspective I should have on it to make the most of what I've got and I did. I understood that there is an opportunity to master my craft and really make music worth listening to, make art that represents who I am and where I'm from. Those white, fluffy, ice-cold streets with gray skies and beautiful honey locust trees, those heart-piercing nights with screaming and fighting as background noise. It was time to finally put those elements in my life through music and paint that same picture in my head. I'm constantly looking for new ways to translate my pain my suffering my happiness and my love through your headphones. Even though hunger, through pain, through doubt trying to constantly trickle into my mind, I won't stop being a true DIY artist/producer/singer-songwriter
Overall, has it been relatively smooth? If not, what were some of the struggles along the way?
The road can only be as smooth as you make it, I'm now realizing that I'm my biggest obstacle. Learning to get out of my own way is something I'm working towards every day.
We'd love to hear more about your work.
I'm a DIY artist/producer who also mixes and masters their own tracks all from my small apartment in Miami with the few pieces of equipment I've acquired throughout working. I'm most proud of my strong will. I'm constantly trying to find new ways to "produce outside the box" and innovate new ways to use instruments, plugins, and automation.
Any shoutouts? Who else deserves credit in this story – who has played a meaningful role?
My family has always been extremely supportive of the idea. My father always kept an instrument around me whenever everything else was paid off. My sister got me into singing when I was younger and we would sing all of the High-School Musical numbers together. My brother put me on to different bands and showed me a few riffs on the guitar. My mother always kept me humble and true to myself. Looking back, they had me on a perfect balance in that sense, But I knew I needed to be alone and figure myself out, to find my "perfect" balance.
Contact Info:
Suggest a story: VoyageMIA is built on recommendations from the community; it's how we uncover hidden gems, so if you or someone you know deserves recognition please let us know here.