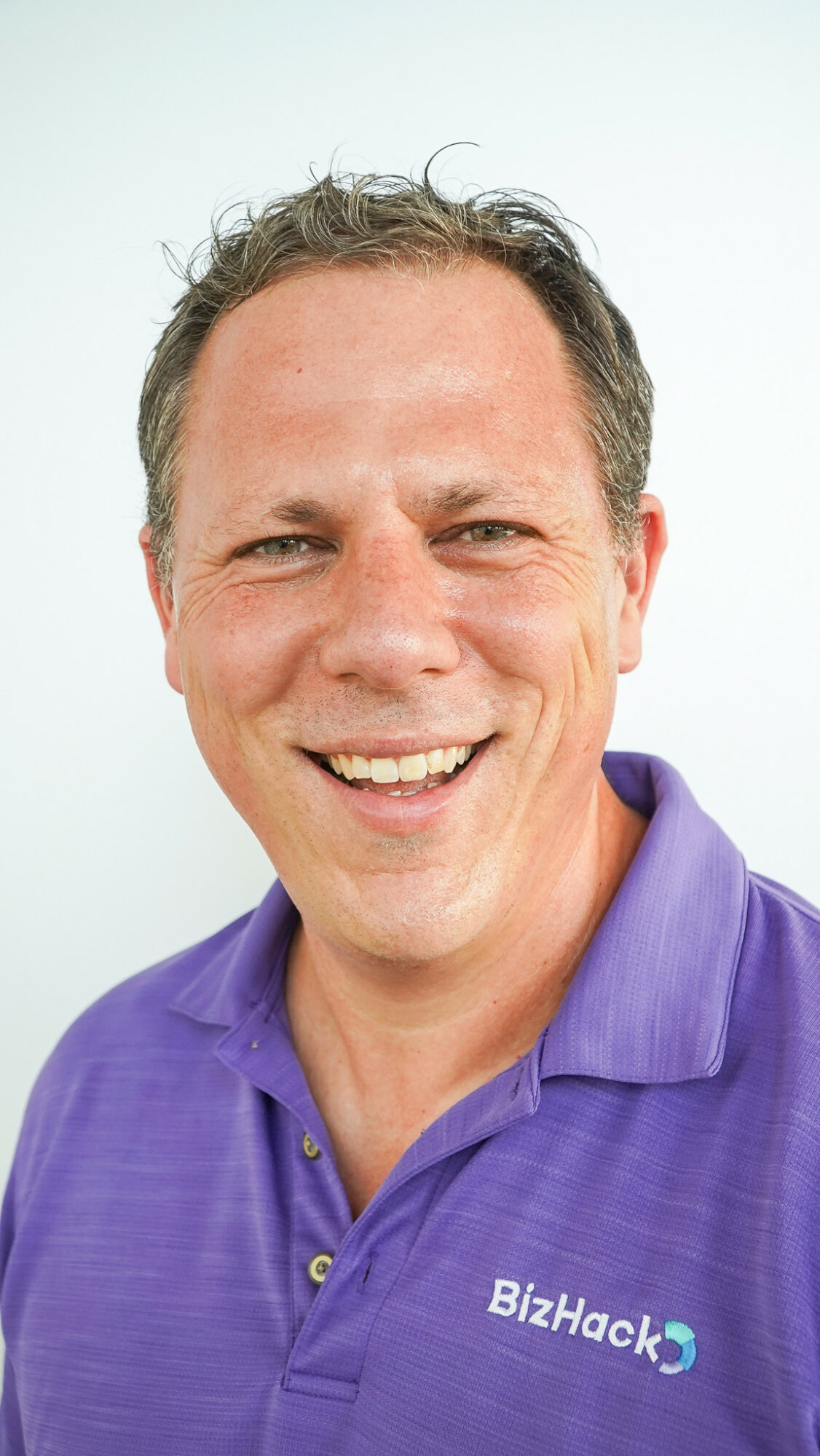 Today, we'd like to introduce you to Dan Grech, the founder and CEO of BizHack Academy.
Dan Grech is the Founder and CEO of BizHack. He is a Pulitzer Prize-winning former NPR journalist turned marketer and educator. Past career highlights include as the head of growth at two software startups and the nation's largest Hispanic-owned energy company. He helped take OfferCraft, a gamification SaaS company in the hospitality industry, from pre-venue to a $2.5 million run rate in two years, culminating in an acquisition. During his career as a journalist, he was a correspondent for NPR's Marketplace and PBS's Nightly Business Report, the News Director at WLRN (Miami's NPR station), and was part of a Pulitzer Prize-winning team at The Miami Herald. He co-hosted Miami's first podcast, Under the Sun. Dan is an active member of the South Florida startup ecosystem, where he's mentored companies at the Goldman Sachs 10,000 Small Business Program, Babson College's WIN Lab, StartUP FIU, The Idea Center at Miami Dade College, the Watson Institute at Lynn University and the Inter-American Development Bank. And he's taught at top universities including Princeton, Columbia and University of Miami. Dan is a graduate of Princeton University and has a Master's degree in storytelling from FIU.
Please tell us more about your brand, BizHack
BizHack Academy is creator of the award-winning Lead Building System™, a proven process to find customers online for businesses and organizations limited in staff, budget and time. Since our start in 2018, we have trained 15,000 businesses in the LBS from across the globe, ranging from startups to Fortune 500 companies, including NBCUniversal, Whirlpool, Novartis, Wells Fargo and Royal Caribbean. The average participant in our 5-week accelerated program generated $29 in lifetime value for every $1 spent in ads. BizHack has participated in business accelerator programs funded by Goldman Sachs, the Knight Foundation and Entrepreneur's Organization. We've partnered with more than a dozen university programs, including StartUP FIU, The Idea Center at Miami Dade College, and the Innovation Hub at Broward College. We were awarded Top Global Campaign in 2020 by the American Marketing Association and were named a Top Startup in 2019 by The Miami Herald. BizHack offers a proven digital marketing methodology to find new profitable customers online with step-by-step implementation support and a money-back guarantee for businesses with limited funds, staff and time that builds confidence, creates community, and realizes an immediate return on investment. Our 5-week accelerated program is designed for growth-minded, ambitious business owners and mid-career professionals. You will run social media ads targeting actual customers and earn money while you learn. More than 600 businesses have been trained in our methodology, including NBCUniversal, Univision, The Related Group, Whirlpool, Novartis, Wells Fargo, Copa Airlines and Royal Caribbean. The average business that completed our program in 2019 earned $29 in revenue for every $1 spent on ads while in the course. By the end of the program, you'll be able to: -Test versions of ads to maximize profits. -Create email nurture campaigns to convert prospects into customers. -Use advanced audience targeting in Facebook, Instagram and LinkedIn. -Use retargeting to re-engage prospects. -Map customer journeys to drive sales and maximize customers' lifetime value. -Leverage data and storytelling to boost campaign performance.
As you know, we're big fans of Alex Oliveira and Prediq we know you've worked with them quite a bit as well. We'd love to hear about your experience working with Alex Oliveira.
Alex Oliveira is a digital marketing guru with an expertise in small business lead generation. He has generated more than 22 million leads for his clients. He also has a heart of gold. Alex comes from a family of entrepreneurs, and he is motivated by a genuine desire to help small businesses grow. I hired Alex to be the lead instructor of our signature 7-week accelerated program in small business lead generation, and he has excelled in that role. I'm lucky to count Alex as a partner and a friend.
Website: https://www.bizhack.com
Instagram: https://www.instagram.com/bizhackacademy
Linkedin: https://www.linkedin.com/company/bizhackacademy
Twitter: https://twitter.com/bizhackacademy
Facebook: https://www.facebook.com/bizhackacademy
Youtube: https://www.youtube.com/c/bizhackacademy