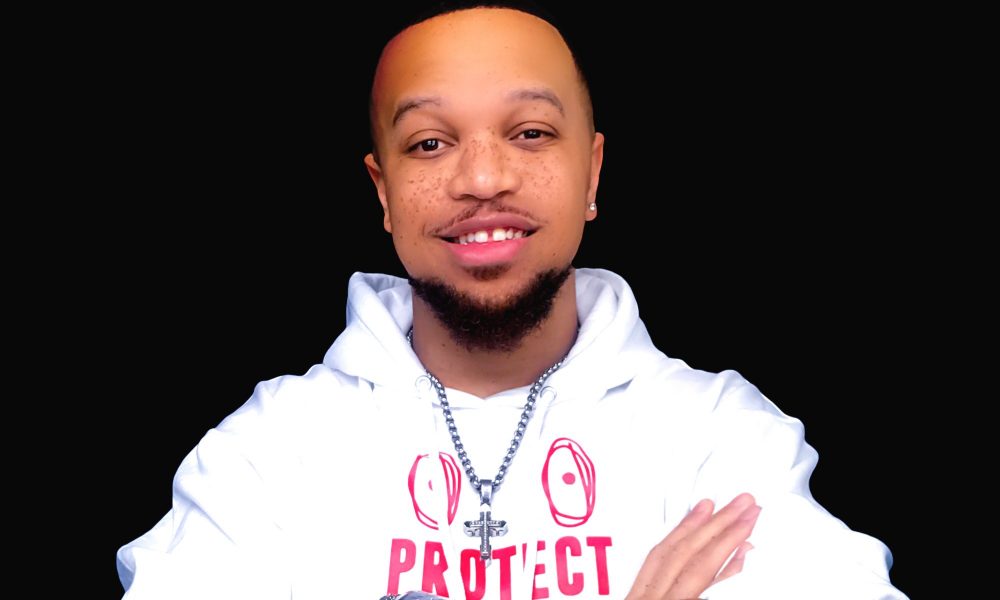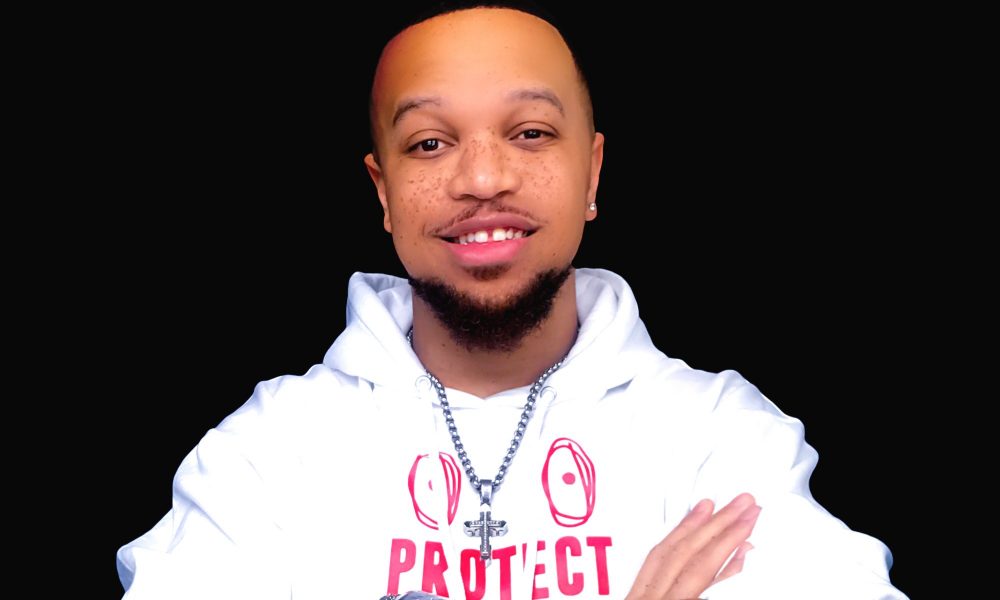 Today we'd like to introduce you to Casey Diggs.
Casey, before we jump into specific questions, why don't you give us some details about you and your story.
A Little bit about me First comes first I am the child of Wallace and Tichina Diggs. I have one younger brother named Andre and a younger sister Gracie. I was born in Germany, where my father served in the military but moved to Tampa at the age of two and thats where I was raised at around the rest of my family.
Having my own business today is not a shock because it ran in my family. My grandparents on both my mom and dad's side had their own business and my uncles and aunties all were straight hustlers. So again, it's no shock that the business mindset was passed down to me. However, being the type of child I was growing with having problems focusing and paying attention in school and stuff of that nature, I do sometimes look back and smile at myself on how I turn my life around. Although I had an issue with paying attention in school, one thing I always had was a very creative mind. I use to love playing the sims growing up designing and creating the houses and people.
When myspace and stuff were out, I always use to create my friends and Facebook myspace page designs everything. At that time of my life, I didnt even realize my talent, but my parents did. My mother was the one who presented a graphic design to me and told me thats what I was going to college for and I'm so glad she did that too. The funny thing about it all what kicked off my graphic design career was one day I saw my friend on a flyer and I said to myself I wanted to be on a flyer I created my flyer with me on it. Before you knew, I was designing all the little flyers around Tallahassee, FL where I attended college at for all the college parties.
Pretty soon, I had got my first paying job to design an invitation for my friend's child's birthday party. It was only $15 but I was extremely excited it was the First Time I had got paid to design something for someone. After that, I keep going at it just designing stuff I would see other people trying to start a business and would design their logos for them for free. Before you know it, people started hitting me up, asking me how much I charged to design graphics. Before you know it, I was getting paid to design. I was still determined to go higher. I wanted to design for celebrities.
At the time being, Bad girls club was hot, so I would reach out to them as the girls from the show if they wanted a cartoon graphic and I would design it for them and they would post it and tag me in it. It wasn't until I designed my first graphic for Trina when folks really started to respect me as a celebrity designer. It's crazy too because I don't even think Trina even knows how much she helped me career because It was always a middle person between us, so I never really got a chance to thank her.
Because even tho it was a middle person, she still had to approve every design I created for and any s/o. Once I designed for her, tho other celebrities start reaching out to me. A lot of them I got the chance to build very good relationships with. They would shout me out on social media, which generated a lot of folks to notice my business before you know it, my business was taking off. I started reaching people outside of the country and everywhere. On my journey, I got the chance to travel to many different places to see my work displayed.
I had opened up my own office location for about three years in Tampa and wrote my own book "HOW TO BECOME A ROCKSTAR GRAPHIC DESIGNER," teaching other graphic designers how they can grow in their graphic design course. Now today, I work on trying to get a location in MIAMI, ATLANTA, and another one in TAMPA. I also am designing graphics with Slip N Slide Records. They have me designing all the graphics for "SUPERFEST MIAMI," the biggest festival For the Superbowl in Miami Gardens, with some of the biggest stars performing such as Cardi B, Chris Brown and more. Right now, the sky is the limit, and I'm on my way up and I'm not stopping until God tells me its time to. I really am shocked with some of the stuff I got to design and create and places I got to go. All I can say is God is good.
Has it been a smooth road?
Doing graphic design has been a very rewarding journey but definitely not a smooth road if you know what I mean lol. The reason I say it's very rewarding is because it gives you the opportunity to make lots of money work and meet lots of people, sometimes your favorite celebrities and develop an actual name for yourself. All thoughts things are great but what makes the road not so smooth is a graphic designer when we get lots of money potentially from lots of orders, we have to create designs for each order and then get it approved from the client. Then if the client doesn't like it us, as the designer, have to go back to the drawing board.
For graphic designers is a success is based on the client's opinion. At the end of the day, it doesn't how dope nice or fresh the design is; the client has the final say-so on if they like the design or not. I have so many nice designs I created where the client just may not like it. Also, one of the biggest things I deal with lately being that I am a celebrity graphic designer and have a very large celebrity clientele base just like I do with your regular everyday clients. I have to always hear the "SO IM NOT A CELEBRITY I HAVE TO WAIT. IF WAS SUCH AND SUCH YOU WOULD have GAVE THEM THEIR STUFF TODAY".
That line drives me insane because its a false line. I deal with everybody on an equal level nobody gets special treatment as I serve everyone. However, although these things can drive one insane when you have a passion for something, you will not let these little struggles and things stop you from going. I definitely not and every time I pray and talk to God, he tells me this is what I'm supposed to be doing so I suck it up and set my mind right and do what I got to do. Because at the end of the day, this is my destiny.
Ctdgraphicx – what should we know? What do you guys do best? What sets you apart from the competition?
My company name is Ctdgraphicx; was I specialize in graphic design, web design, and photography services. I'm most known for being the graphic designer boy who creates those amazing designs for all those reality TV stars and celebrities. One thing I'm really proud of myself with my business is how I went from designing for clients for free not making no money at all to now generating more than enough money each year to were I don't have to work a job now, and I can simply make money by doing what I love to do each day and share with other upcoming designers how they can do the same.
What set me and my business aside from other designers I'm not afraid to be the face of my own brand and take the risk. When I drop something new rather its a course or a simple special I'm going all out on it. I set the bar high for designers and want them to know they can become known by simply doing what it is they love doing. I'm also not afraid to share with other designers how they can get there and teach them a few tricks. Truth is being that graphic design is a very competitive field; most designers don't believe in collaborating because they feel they might lose money and I want them to know its enough room out here for everyone to make money.
Let's touch on your thoughts about our city – what do you like the most and least?
I love Miami; honestly, Miami, Tampa, and Atlanta are the cities where most of my major connects are. Every city has people in power to help one come up in their career. Out of all, three of these cities people that were in high power in Miami, gave me an opportunity before those in my own city did. The opportunity is so big in Miami right now today I'm one of Slip N Slide graphic designer.
To the Ceo Ted Lucas have designed the graphics for "SUPERFEST MIAMI," the largest festival/concert happening Superbowl weekend, the graphics I designed for them is be being shown all across the internet, billboards, fence banners, Trucks and more. I designed many big things before but the magnitude the stuff for this project is on another level. As far as dislikes of Miami, I can't really say there is anything I don't like about Miami but the traffic. The traffic makes it take so long to get from one side to the other. Like one time, I wanted Finger licking to eat and it took me forever to get there because of the traffic lol. Other then That Love Miami, it's the opportunity and the beautiful beaches.
Contact Info:
Website: www.ctdgraphicx.com
Phone: 8134059914
Email: ctdgraphicx@gmail.com
Instagram: @Ctdgraphicx
Suggest a story: VoyageMIA is built on recommendations from the community; it's how we uncover hidden gems, so if you or someone you know deserves recognition please let us know here.