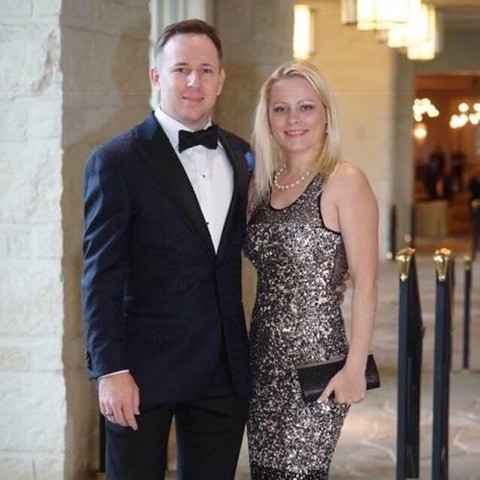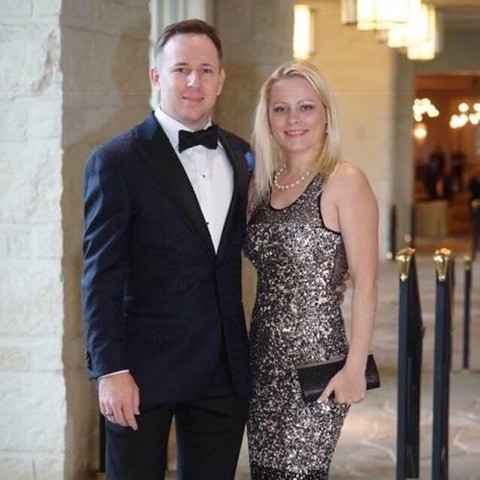 Today, we'd like to introduce you to Colt Roberts . Colt was introduced to us by one of the most helpful folks we know Vanessa velib 
Colt, thank you so much for joining us today. We'd love for you to bring our readers up to speed – can you introduce yourself and share your story?
I'm the son of a retired Senior Chief in the US Navy and a domestic goddess AKA stay at home Mom. They have definitely been my inspiration and raised me to be a responsible individual full of love and dedication.
I traveled around quite a bit as a child due to being a military family. My dad retired at NAS Key West so I spent the latter part of my elementary school years in the Florida Keys. We enjoyed a ton of fishing down there living in a tropical paradise. What an amazing part of the country.
Soon after my dad's Naval retirement, we moved to the San Antonio Texas area where I finished school and some college and where I still reside. I played every sport known to man growing up including football, baseball, golf, and basketball.
Let's talk about your work and career – what else should we know?
I have worked in many industries during my professional career. Right out of college I went to work for a start up company working in the temporary staffing market. I was a staffing coordinator, responsible for interviewing and hiring employees as well as placing them at companies and processing payroll. I was promoted into sales for the company and moved to Mcallen TX. Following about 5 years in this industry, I wanted to get back closer to my family so I decided to part ways with the staffing company and move back to San Antonio. Once back in San Antonio, I took a job working as an HVAC installer. This was supposed to be a temporary position while I found something more in my field of expertise but it ended up lasting 6 long, arduous years. I was promoted to an HVAC technician and also did sales for the company. While working in the HVAC industry, I was contacted by an acquaintance I had met during my tenure in the temporary staffing industry. He had moved on to an electrical distributor and was on their sales team. He pitched me the idea of changing career paths and I obliged to an interview. As I write this, I am celebrating my 9th anniversary working at Mid-Coast Electric supply. On a personal note, I have been married to a wonderful woman named Desiree. We have been together since 2004 and married since 2012. We have 2 cats, a dog, and some chickens. No real children but those are definitely our fur babies. I also have played professional paintball on a World Championship winning team called San Antonio X Factor since 2006. It has allowed me to travel the world and compete at the highest level. I have met many wonderful people along the way and have friends across the world.
So, as we mentioned to our audience earlier, you were introduced to us by Vanessa Velib and we really admire her and what she has built. For folks who might not be as familiar, can you tell them a bit about your experience with Vanessa.
I first was introduced to Vanessa's work at the Ferrari Kids Gala in San Antonio a couple of years ago. Ferrari kids is an amazing organization that treats children with terminal illnesses to rides in Ferrari's. They also do extensive fundraising for the medical treatment of these children.
My friend Brian from Vault Auto Services invited me to join him at one of his sponsored tables at the event. We obliged and soon found ourselves amongst an amazing display of silent auction items to raise money for the Ferrari Kids. One of the exhibitionists at the Gala was Vanessa.
Instantly, I was drawn to Vanessa's artwork. I have always loved art. My Grandfather, Richard Chase, was a famous artist and muralist in Southern California. My mother is also a fantastic artist, so naturally, I have always had an interest in art. Vanessa's style is extremely unique. From the color palettes to the mediums, it was so unique and amazing. I instantly found so many pieces I couldn't wait to bid on in the silent auction.
Unfortunately, I did not win one of her pieces at the Gala. I did go however, go home with some other nice pieces and Vanessa's business card.
I decided to reach out to her a few weeks later to see her portfolio and the pieces of art she currently had for sale. I immediately found a few pieces that I fell in love with. I planned on buying one and ended up buying three! This was my first dealing with Vanessa and she was an extremely amazing person. Not only professionally, but personally as well. She was very accommodating with my acquisitions. So much so, that she actually hand delivered the pieces to my house with her father. She communicated with me extensively through the entire process and was spot on with ever step of the transaction.
One piece in particular I acquired from Vanessa depicted a sun in a dazzling area of colors. It was comprised of multiple mediums from gold flake, to oil and acrylic paints, to who knows what magical items she used. I loved it so much I thought it would be great to commission her to make an inverse of the moon for me. I simply gave her my vision and a color palette and let her go to work. I'm the guy that goes to a nice restaurant and let's the waiter order for me so it wasn't out of my comfort zone to allow her to use her artistic impression to capture my vision but there is always a bit of apprehension. Not only did she capture my vision, she somehow surpassed it.
This time Vanessa again hand delivered my painting and brought her Mom and Dad with her. We had such an instant connection not only with Vanessa, but her whole family. So much so, we invited them to stay for dinner. They obliged and the rest is history.
Not only is Vanessa a wonderful philanthropist and a fantastic artist…she is now also a friend. I am extremely thankful to know her and to have her beautiful artwork adorn my home. I am up to 6 pieces of Vanessa's art in my home and can't wait to get more!
Instagram: www.instagram.com/coltimus
Linkedin: https://www.linkedin.com/in/colt-roberts-22873b62/
Facebook: www.facebook.com/coltimus