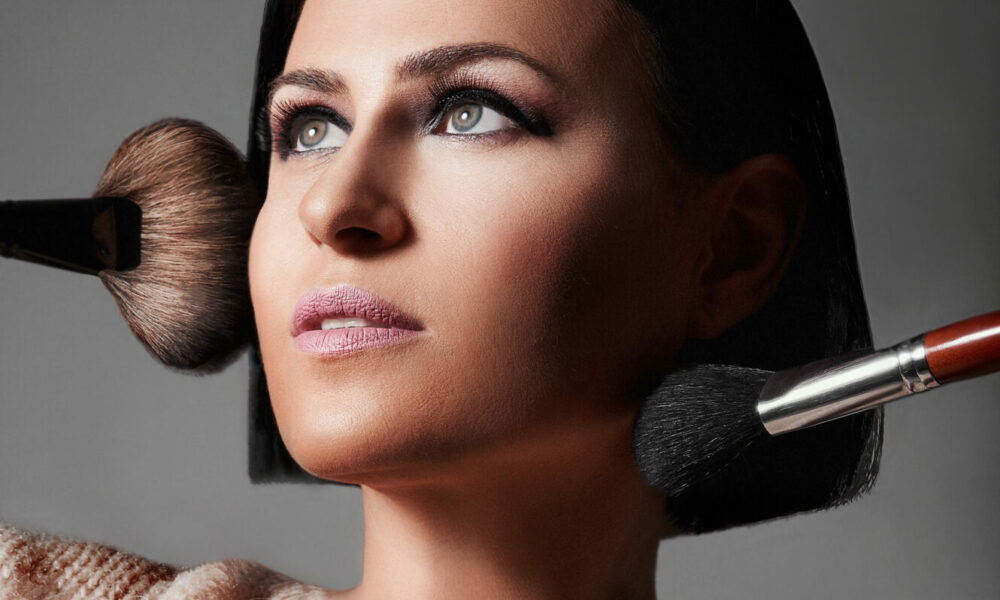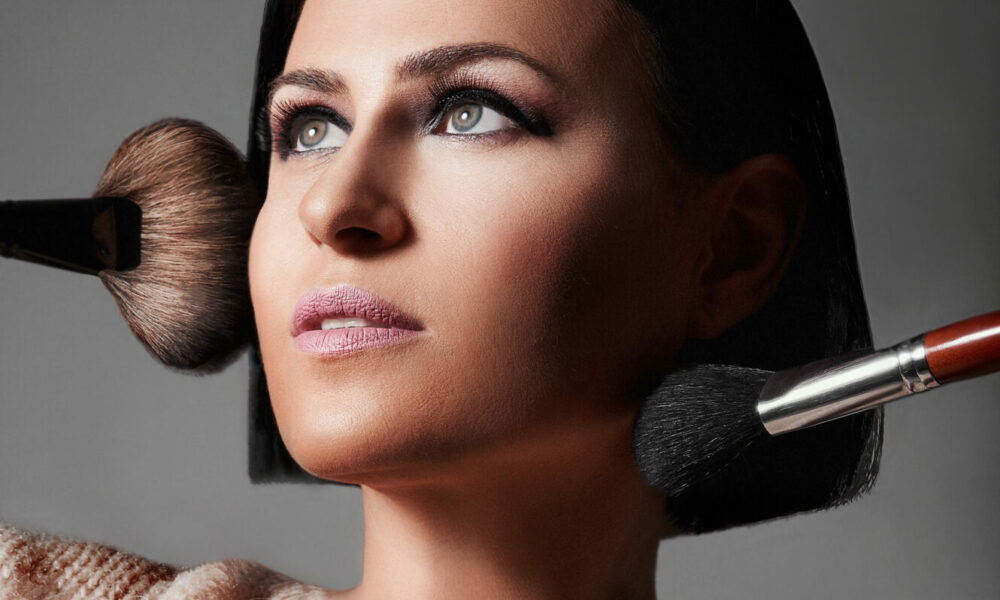 We're so pumped about our conversation with Collette Dunhill. Collette is a Professional Makeup Artist, Fashion Director and is also a content partner. Content partners help Voyage in so many ways from spreading the word about the work that we do, sponsoring our mission and collaborating with us on content like this. Check out our conversation with Collette below.
Collette, it's been too long since we last connected. Thanks so much for taking the time to share your thoughts with our community again. Some readers might have missed our prior conversations, so maybe you can kick things off for us with a quick intro?
I am Collette Dunhill, Professional Makeup Artist, and Fashion Stylist. I have an extensive career and experience all over the world: New York Fashion Week, working in films, with designers, models, and celebrities. It's been a huge and long journey to be where I am now but thanks to my hard work and the company and support of my loved ones I've been able to overcome every challenge. I'm also really grateful to my parents because they allow me to explore all this creativity I have inside since I was a little kid, letting me paint and draw everywhere, EVEN THE WALLS! So I have been in contact with art in every form since I remember and that's one of the reasons I enjoy my job so much because I get to create amazing things and transform people into powerful and confident persons just using the right techniques. I'm also highly thankful to the people I've found during this journey because they have always supported and helped me, the feedback, the lessons, the experiences, everything have helped me so much through my entire career to get where I am now.
Can you talk to us about your new project "How to Become a Fashion Hair & Makeup Artist (HMUA)?"
So in this project, I wanna show the people who join me all that I know from my years of experience and give them a huge opportunity to get into this amazing world and achieve their goals. But if you want to join this project here's an advice for you: "You need to love fashion and makeup in the first place" because if you're only a fanatic you won't understand how everything in this industry works, and for you to succeed you'll need to know how to work with designers, models, backstages and photoshoots. After that you can learn Hair and Makeup, for this you'll need a little bit of school: Understand some color theory, skin undertones, types of skin; YouTube or Instagram is not enough because even though the makeup of these influencers and fanatics looks good on a screen it doesn't always translate that way on real life. And at the end of the day, you'll need to have a license up to date to work in the fashion industry, and now, schools are the only ones who can give you that.
How important it is to make the right choice .of who to work with?
In this industry you need to be very careful who you work with, always look up for professionals because this way you'll avoid having problems or bad quality work on your way up. So get close to good photographers, engage with amazing models, and always try to do a PERFECT job and everything will fall into place. They'll see that you and your work are very professional, they'll keep hiring you and talking about you to others creating this chain reaction of positive things for you.
You feel strongly about never working for free – can you talk to us about that?
If you want to see the best results you'll always have to pay a price, so that's why I always tell my apprentices "NEVER WORK FOR FREE!!" Because all the knowledge that you acquire in school and over the years has its own worth. It can be difficult at the beginning but you need to work hard and show your strengths, even if the pay is low, but this way you'll be creating your path and going for greater things. Also, I'm not a huge fan of collaborations because sometimes they don't help everyone who worked on it, always some party gets more benefit than the other ones and it shows.
Can you dispel some myths about the fashion world?
Sometimes this industry can be cruel to you, especially if you're only starting because when you work with some rename people they take advantage of that and usually don't care about your basic needs; making you work for long shifts or hours without letting you eat, go to the bathroom or even drink a little bit of water. Always try to have good communication with the team before everything starts to know what's gonna happen throughout the day. Keep yourself down to earth, do your best work, and don't let anyone step over you, this way you will make it as far as you want.
Do you have any advice you're open to sharing with us and our readers?
My advice for everyone is to stay strong, never give up as I said before, be humble and try to work only with professionals, this way, even if you make mistakes you can learn from them without being punished or insulted. Remind yourself every morning that you're capable of everything and even if some plans don't come out as you were intended to, keep reaching as far as you can and I assure you that you will make it.
Alright, so before we go, how can our readers connect with you to learn more and show support?
IG: MUAikona FB: Fashion Monkeys FB: Collette Dunhill Makeup artist site: www.fashion-monkeys.com
Contact Info:
Image Credits
Art director : HMUA Collette Dunhill