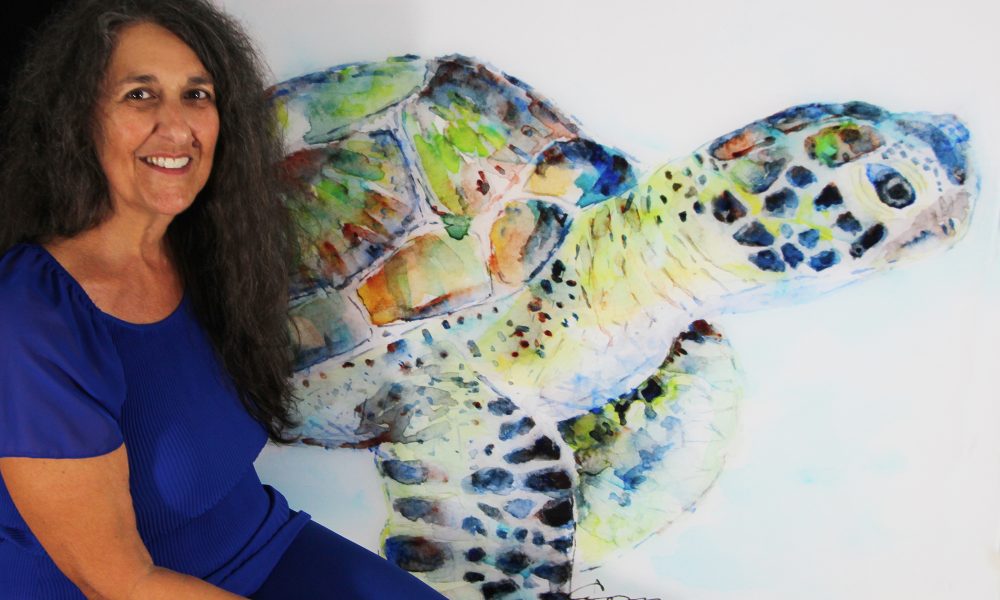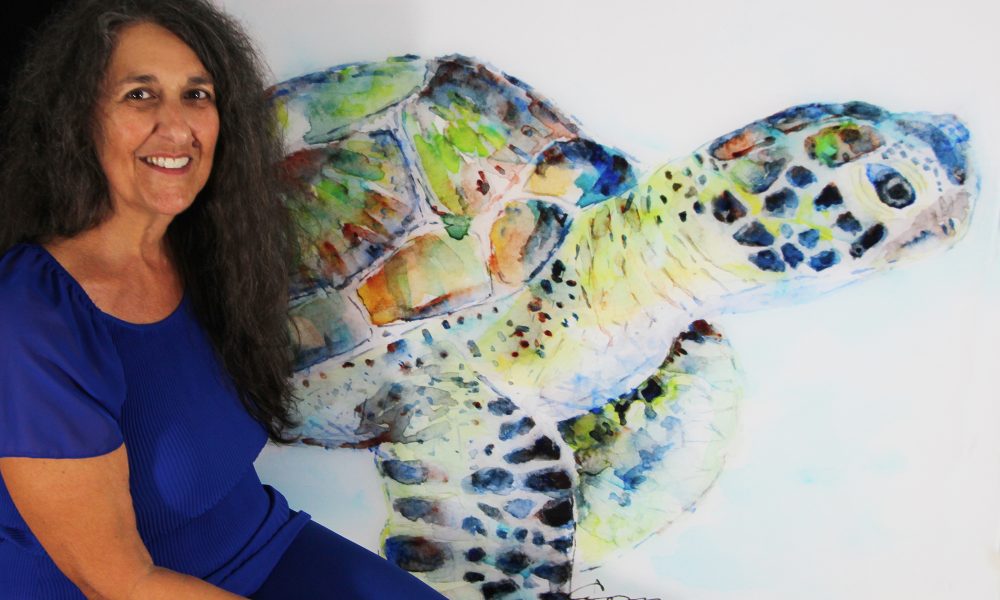 Today we'd like to introduce you to Claudia Hafner.
Every artist has a unique story. Can you briefly walk us through yours?
I was hardly a teenager when I became fascinated with drawing portraits of the Beatles. I literally taught myself about the phase of drawing from fan magazines using a pencil. In high school, my art class exercises continued to be portraits in pencil.
I grew up in the hustle and bustle of New York City, earned a BA in Music and moved to Atlanta in the mid-70s which was quite rural then and gave me the sense of getting 'back to nature.' While I love urban environments, I also love nature around me.
Before leaving NYC, I had become interested in weaving from a small shop in Brooklyn, loving the mechanics of the loom and the idea of a shop. When moving to Atlanta, I decided to pursue that dream by partnering with a leatherworker and opening an art and craft gallery. My weaving was about color and texture in tapestries and later, fabric for designer clothes. The stirrings of painting in watercolor, initiated through my mother's watercolor art, began with my weaving tapestries and the color, fluidity, and texture came with producing fabric. I was passionate about designing and production.
After detouring to corporate life in the mid-eighties, and returning to school at the Art Institute of Atlanta, I immersed myself in computers, graphic design, multimedia, and web until the dot.bomb era laid me off. Now I took a watercolor class, something I dreamed about since weaving days and the influence my mother's watercolors had on me. Ten years of independent study and a wonderful critique group allowed me to develop my loose watercolor style while I made a living building websites. During this time, I was inspired by several watercolor artists, noted for their loose styles, which greatly influenced how I developed my style.
Semi-retirement several years ago and changing my lifestyle to condo living a block from the beach in S. Florida, I immersed myself in painting and promoting myself. Common threads throughout my life have been the love of making a product and being a merchant.
There is fabulous support in the community and opportunities to exhibit through the Gold Coast Watercolor Society and the Delray Art League, both of which I am on the board, and the National League of American Pen Women. Each year I add more outdoor festivals in the area to my itinerary and have developed a following for my work.
Please tell us about your art.
As "Portraits of Life," the tagline for my work, I approach subjects for my watercolor paintings as portraiture and recreate the character of the subject through color and a careful, but loose style, combining a propensity for detail with the desire for freedom and motion.
For me, the brush is as much a drawing tool as a tool to lay down paint. I do a preliminary sketch with as few details as possible, mostly to lay down boundaries and mark position of features. I like the look of pencil lines and ignore the tendency to 'fill in the blank' and thus remain loose.
I use the brush to create the textures, and the fluidity of colors joined on the paper. Often I take two colors onto the brush at once and let them mingle on the paper by controlling the release of water. My brushes have very fine tips which allow me to draw details and to control what happens with the placement of the brush.
For me, "Painting with watercolor is like being on a roller coaster. One has to paint quickly, let go of total control and not really know if you will arrive! While there is excitement, there is also an intimate, more quiet space where I become one with the subject."
I paint from photo references on my iPad in my tiny (condo) studio. Faces still fascinate me, which recently have been of animals. Watching people connect with my paintings has been rewarding.
I sell my artwork as original paintings, some of which are small enough to stand on a shelf or desk, as well as large format reproductions behind acrylic glass for large walls and spaces. Other merchandise featuring my watercolor paintings include ceramic tile coasters, tote bags, prints, cards, and more.
Collectors and followers enjoy my birds, sea turtles, farm animals, wildlife, and domestic animals. My home in South Florida influences, but does not limit my choice of subject. However, living on the coast, one block from the beach, I am very aware that sea turtles nest here. For several summers, I have participated as a volunteer with the South Florida Audubon Society in the conservation of nests and rescuing hatchlings. It's no surprise that many of my watercolors have been of sea turtles. Most of the 29 original paintings have been sold but the custom size large format reproductions have been very popular.
I have also painted watercolors for fundraising for the threatened burrowing owl, through South Florida Audubon Society's Project Perch and the Hawaii Wildlife Center. Sales from a line of products utilizing my paintings provide ongoing funds.
I am a believer in making my work accessible to the broad marketplace by having prints and merchandise available, and the merchant in me loves it. This also gives me the opportunity to create products beyond the original painting.
Do you have any advice for other artists? Any lessons you wished you learned earlier?
All artists are different and have different criteria for success. For me, getting in front of the public in art festivals have provided me with the greatest feedback on my work, which I don't get from other forms of promotion. Seeing people interact with the paintings and/merchandise is invaluable for self-confidence in the work one is doing. Even small table shows can provide this.
Making social media work in this same capacity takes a different kind of skill that needs to be developed. It may not always be evident that social media is worth the hard work involved, but it can't be ignored if promoting one's work is desired.
How or where can people see your work? How can people support your work?
My original paintings, currently for sale as well as sold pieces, are on my website. It is the most complete venue for purchasing my work 24/7. My website also provides options for ordering prints and merchandise for personal and gift-giving use and contacting me for custom size large format reproductions, pet commissions, and more.
From October through April, I participate in outdoor arts festivals which are posted on my website with information on venues and dates. Year round, Indoor art exhibits are also posted.
My work can also be seen on my Facebook, Instagram, and Pinterest art business pages.
Contact Info:
Image Credit:
Suzie Alvey
Getting in touch: VoyageMIA is built on recommendations from the community; it's how we uncover hidden gems, so if you know someone who deserves recognition, please let us know here.