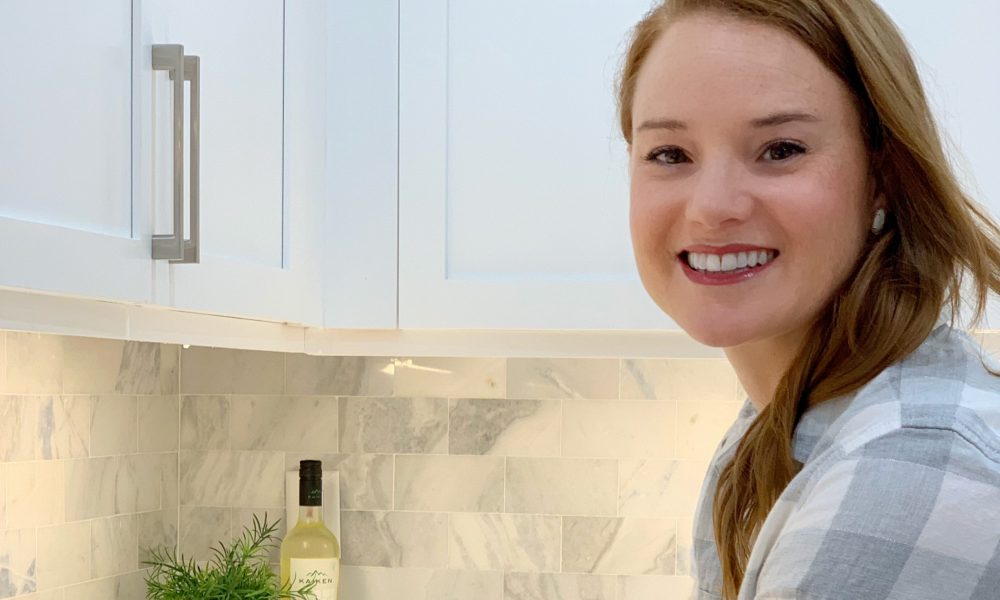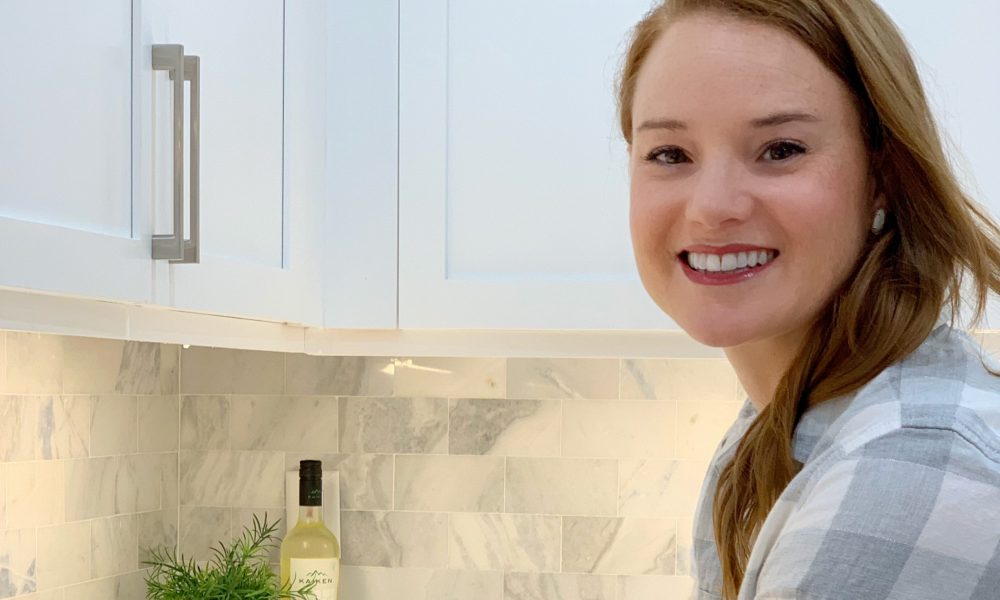 Today we'd like to introduce you to Christina Morris.
Thanks for sharing your story with us Christina. So, let's start at the beginning and we can move on from there.
I did not set out to be a business owner, and I had never even heard of Professional Organizing. I loved theatre and film and was intent on working in the entertainment industry in Los Angeles. I earned a BFA from The Film School at Florida State University, and shortly after graduation made my big move to LA. A friend of mine put me up for an internship at Columbia Pictures and from that, I worked all over the Sony Lot for about five years. I learned a ton, but it seemed I got more enjoyment out of organizing filing cabinets then reading scripts. At one point a colleague said to me, "You know, that's a job. People will pay you to come to their house and organize for them". I thought she was crazy! That's not a job – doesn't everyone do this? It struck a chord in the back of my mind though, and when I left Sony I decided that I would give it a try.
I had taken a side job assisting an indie Music Producer in the hills, but I couldn't help but notice how stressed he was in his own office. He couldn't find things, he had no systems and he couldn't seem to utilize me because of it. So, I pitched him; pay me the normal rate but let me organize your office for you. He was thrilled with the results and I had found a new career.
Little did I know that FSU and Sony had well-prepared me for Professional Organizing. The film industry is highly-organized believe it or not, and was originally based on military organizing principles. My instructors at FSU drilled into all of us those rules of operation and you suffered very quickly if you did not follow them. I learned on multiple levels how to take a big chaotic mess and break it down into coordinating, functioning parts. Sony gave me what FSU didn't and that was marketing. Sony is a machine at marketing its products and what I learned there has been invaluable. My background in entertainment is also what provided my unique niche in the Organizing industry of being a Photo Organizer. Knowing proper care of photography and having a passion for people's stories made it an easy fit.
Has it been a smooth road?
Yes and no. I think when you can be your boss at something you truly love then you have a lot going your way. I have not been without struggles though. Most of which were with me frankly. I am not a risk-oriented person. I like order and predictability of course! Running a business is a constant challenge to my natural self and I tend to avoid it. You will lose your business very quickly though if you give in to that. I have had to force myself to become a calculated risk-taker and a much better self-motivator.
I have also had some unexpected personal life challenges. I was surprised at how hard my transition to motherhood was. I love efficiency and getting things done, and when I could no longer operate on the same level it was difficult. Then, both of my children were unknowingly suffering from food allergies for about two years. They were sick almost every three to four weeks and for the first time, I started to lose clients. I just couldn't keep up my work schedule when I was having to take off so much to care for them. Now thankfully they have been diagnosed and are regularly healthy! I am currently going through another unexpected challenge and that is the end of my marriage. Sadly, the end of my marriage has freed me to return to a much more functional life though, and the process I went through to try to save my marriage was enormously healing and enlightening. I can say through all of these challenges I am an even better Organizer. Professional Organizing is about helping others navigate hurdles toward living a more orderly life. Some of those hurdles are temporary – like a newborn – and others are constant. Having empathy and a real understanding of those challenges allows me to create systems that will stand up in my client's homes.
Tell us more about the business.
My company is Morris Organizing, and we are a Professional Organizing company specializing in Residential and Photo Organizing. Our mission is to provide order and beauty with grace, hospitality and integrity. I am celebrating ten years in business this month!
I would say I am most known for my Photo Organizing because there are very few people who provide that service and even fewer who provide it the way I do. Unlike many other Photo Organizers, I organize collections chronologically which takes a lot more time but creates a much better system long-term. This is no easy task when you have collections of 10,000 or more, but three generations from now it will still work. I love being able to present back to my photo clients a beautiful, archival library of their history. Knowing I helped keep their story alive is the greatest feeling.
I also work with a wide array of Residential clientele including many that other residential organizers do not work with. Hoarders for example. I am comfortable working with up to a level 3 hoarder and these clients present some very unique challenges. No matter what the issue though – overwhelmed mom, a busy executive or someone with chronic disorganization – the goal is always the same. How can I help you create a space that you love and can function in?
I have a genuine love for others and I think it comes through in my services. The moment you hire me I am on your team, and I am going to figure out a way to get you where you want to go. I think working with hoarding clients shows that the most. People will say to me, "How can you do those kinds of jobs?" I think, "how could I not?" No one is meant to live that way, and if they've decided they want to change I am ready to help them.
How do you think the industry will change over the next decade?
That's an exciting question. Professional Organizing is still so new that I think we have some great movement ahead. I have been amazed at the overwhelmingly positive public response to the idea of living minimally and doing the hard work of organizing. This is America! We like all things! We also like doing all the things. I think our culture has finally crashed and burned on trying to "do it all and have it all". It is a myth, and people are starting to accept that having it all isn't about quantity but quality. Most people don't know how to do this by themselves. It's overwhelming and requires a radical shift in behavior and perspective. Call me a dreamer, but I am hoping for a revival of sorts and I think Professional Organizing will be at the center of it.
With that value placed on our industry, I think in five to ten years organizing will be well-integrated into mainstream culture. It will become standard to have organizing systems in the closets, kitchens and laundry rooms and even become a part of new building processes instead of an afterthought when the homeowner moves in. I think hiring a Professional Organizer will be as common as hiring a personal trainer or therapist. Our industry will continue to become more competitive and some specialties, like Photo Organizing, will develop into a stand-alone industry by themselves. I am excited to be a part of the next ten years.
Pricing:
Most Professional Organizers charge by the hour anywhere between $50-$100/hour. I charge $75/hour.
Contact Info:
Image Credit:
Head shots provided by Laine Schmidt Coaching
Suggest a story: VoyageMIA is built on recommendations from the community; it's how we uncover hidden gems, so if you or someone you know deserves recognition please let us know here.