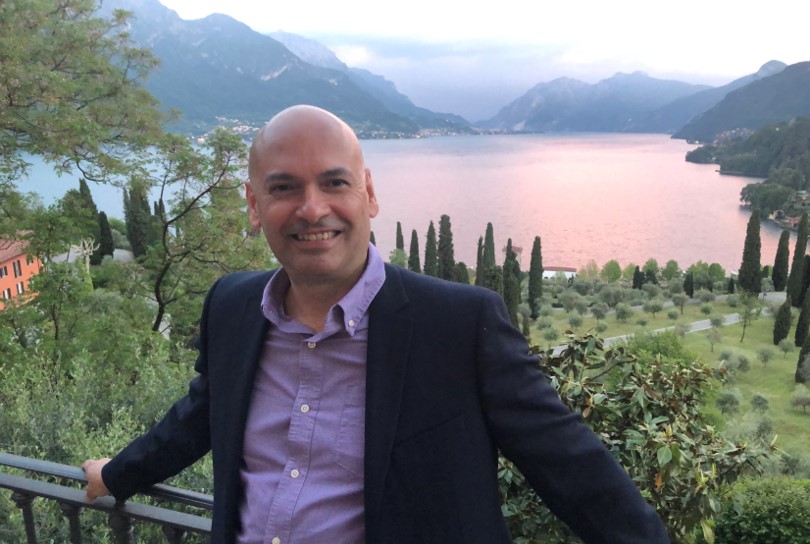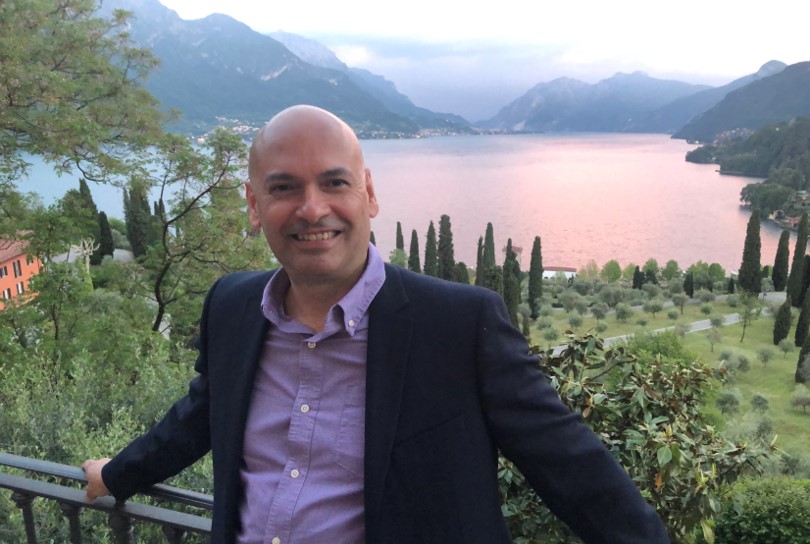 Today we'd like to introduce you to Cesar Cornejo.
Cesar, please share your story with us. How did you get to where you are today?
I grew up in Lima Peru, in a middle-class family home. My father was an antiques dealer, and my first contact with the arts and crafts was through the things I saw him bringing to the house and displayed in his store vitrines. Besides that, as a child, I used to spend endless hours modeling shapes out of plasticine and making building models out of wooden blocks to stage imaginary battles.
Our house was located in a nice neighborhood in the district of Miraflores in Lima not far from the beach, although my father's business was located in the center of the city, which since the 1950s had progressively deteriorated due to overpopulation caused by a wave of migration coming from the long-neglected countryside, whose inhabitants were pushed to the capital seeking access to better living conditions. By the 1970s, the center was completely overpopulated and in despair, with high levels of pollution and streets overflowing with street vendors. In that chaotic and smelly place, I would spend a big portion of my school holidays since I was five years old. The exposure to those contrasting social landscapes while growing up, made a strong impression on me, and much later I realized that trying to bridge opposites which is a recurrent theme in my work, comes from that experience.
Later I studied architecture in Lima and there I took a sculpture class with the Peruvian Master Carlos Galarza Aguilar and quickly realized that that was going to be my focus. Some years later after graduating from architecture, and thanks to a scholarship from the Ministry of Education of Japan, I was able to carry out postgraduate studies in sculpture at the Tokyo University of the Arts.
Living in Japan was definitely the most intense and life-changing experience of my life, my desire to go there came from having been exposed to Japanese culture through the practice of karate as a young man, with sensei Juichi Kokubo, a very strict sensei from Japan who arrived in Lima with the mission of teaching his strong discipline as a way of life.
Living in Tokyo was an everyday learning experience, and soon realized that the preconceptions I had of that country were quite different from its reality. The exposure to such different culture and to many other cultures while there, forced me to constantly assess the values I had been taught while growing up in Peru. Besides that the Tokyo University of the Arts was perfect for what I wanted to do, which was to learn traditional sculpture techniques, I had always dreamed with learning, bronze casting, stone carving, and woodworking.
I lived in England from mid-2003 to 2006, this was another transformative experience, having access to some of the best contemporary art museums and galleries in the world, which definitely had a big impact on my work, as did to work in art in education projects in deprived areas of England.
I moved to the US in 2006 and lived in New York until 2008 that I was appointed assistant professor at the School of Art and Art History of the University of South Florida, and moved to Tampa where I am currently an associate professor. Since then, I have been mainly based in Tampa, although from there have carried out projects several cities in the US and to countries in Asia, Europe, and South America.
Great, so let's dig a little deeper into the story – has it been an easy path overall and if not, what were the challenges you've had to overcome?
No, it hasn't been a smooth road and there have definitely been many struggles, although maybe the most challenging times were the years I spent in Japan. There I was under a lot of pressure because of the cultural shock, the language barrier, and also because the Tokyo National University of the Arts, the institution that I was attending, is considered the top arts university in that country, and some students have to apply several times to be admitted. I was arriving there with a BA and professional license in architecture, although my art instruction had been informal, and that awareness and the need to compensate made me work extremely hard, for periods taking the first train at 5:09 am to arrive at the university at 6:00 am to borrow the sculpture department's keys from the security guard to open the building and start working as early as possible and make most of the day before the building closed at 7:00 pm.
There were also times when other challenges appeared, like when after having run out of my assigned allowance to live in subsidized housing for foreign students, I had to choose between spending most of my fellowship on renting a private apartment at the market price or find another cheap accommodation and continue to use the fellowship money to make as much art as I could. I chose the latter and moved to live in a Japanese students dormitory owned by the university, the place now demolished, was old and despicably badly maintained, actually heard from one of the other tenants that when sanitary inspectors came to evaluate it, they declared it not suitable for human life.
The rooms there were even smaller than the small ones I had lived in so far, my room was so narrow that when lying across my head and feet touched both walls. I lived there for two years and during that time, I hit rock bottom, for periods I was so reluctant to go back at night, that would rather stay working overnight at a second campus that the university had outside Tokyo, and crash at its short stay dormitory inside campus. Other times, would book a karaoke room for a few hours in the Ueno area, so I could spend the night there.
I remember once walking one night through Tokyo with a strong allergic reaction to Japanese Lacquer (Urushi), material that I was working with, not having anyone to call or anywhere to go, and thinking that I was going to die until I found an emergency room where was treated with cortisone. I survived the period and having gone through it made it all more significant when I was awarded the first place of the graduation year in the MA program, by which one of my works was bought for the University Museum's permanent collection, and when graduating from the Ph.D. program was awarded the Toride Prize, and award only given to two graduating students from the whole university, by which one of my works was bought by Toride City and installed in a public park in that city. According to the director of the sculpture department, I was the first foreign student to be awarded any of those prizes.
Please tell us more about what you do, what you are currently focused on and most proud of.
I am an interdisciplinary artist working on versions and combinations of sculpture, installation, painting, architecture, drawing, photography and performance. One of my best-known projects is the Puno Museum of Contemporary Art or Puno MoCA, which is a project by which I offer people from low-income areas in Puno – Perú to carry out construction works for free with the condition that in exchange they allow me to exhibit contemporary art by guest artists in the repaired spaces for a period of time. When there are several houses are included, people can walk from house to house seeing the exhibitions and interacting with the owners, turning the streets into museum corridors. This project has been presented in galleries and museums nationally and internationally and has been published extensively. It was also featured at the XII Havana Biennial in 2015 and was a finalist to represent Peru at the 57 Venice Biennial in 2017.
Also, along the years, I have made several large site-specific installations and sculptures that marked specific events or addressed current social and political issues and which have received significant attention and praise. I am always excited to try new ideas and techniques, and recently I have been making paintings based on photos of unfinished sheetrock panels, that I take in construction sites in different locations. The works try to raise awareness about the contributions that construction workers, many of whom are immigrants, make to society while presenting them as artists.
Besides that when I lived in the UK, I worked extensively in creating art installations for education, and I feel particularly proud of a temporary wooden public sculpture that I made during that time. The piece was installed temporarily in the gardens of a museum in Doncaster, and one of the schools from the area asked to have it installed in their grounds. I instead proposed to have the students create their own sculptures using the elements of the original work which was made of 40 panels. I ran workshops with the students to guide them in the design of their own sculptures, the result was a sculpture park made of ten sculptures displayed inside the school, which was used for programming of classes and other activities around it. I am looking forward to do something similar in Florida one day.
What's your outlook for the industry over the next 5-10 years?
Some residencies I did last year in Europe allowed me to introduce my work to new audiences in that continent and from other different parts of the world, and l look forward to carrying out projects in some of those places in the near future. Also, I see my practice continuing to grow in the US.
Also from late September will start working between Tampa and Manchester, England. Where I have been appointed as part time senior lecturer of the Manchester School of Art of the Manchester Metropolitan University.
Contact Info:
Image Credit:
Artwork photos by Cesar Cornejo, Portrait photo by Robert Rutledge
Suggest a story: VoyageMIA is built on recommendations from the community; it's how we uncover hidden gems, so if you or someone you know deserves recognition please let us know here.