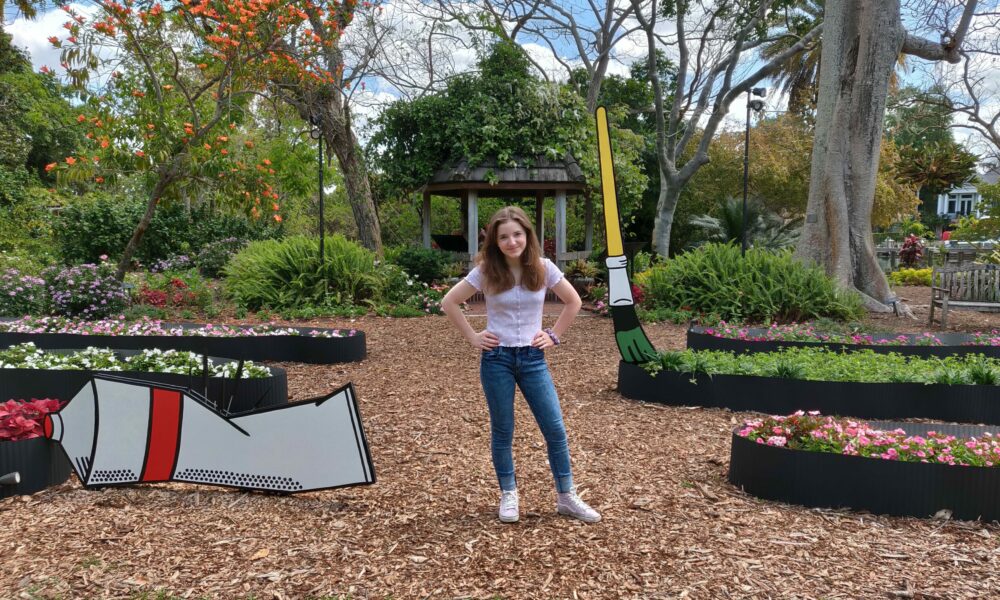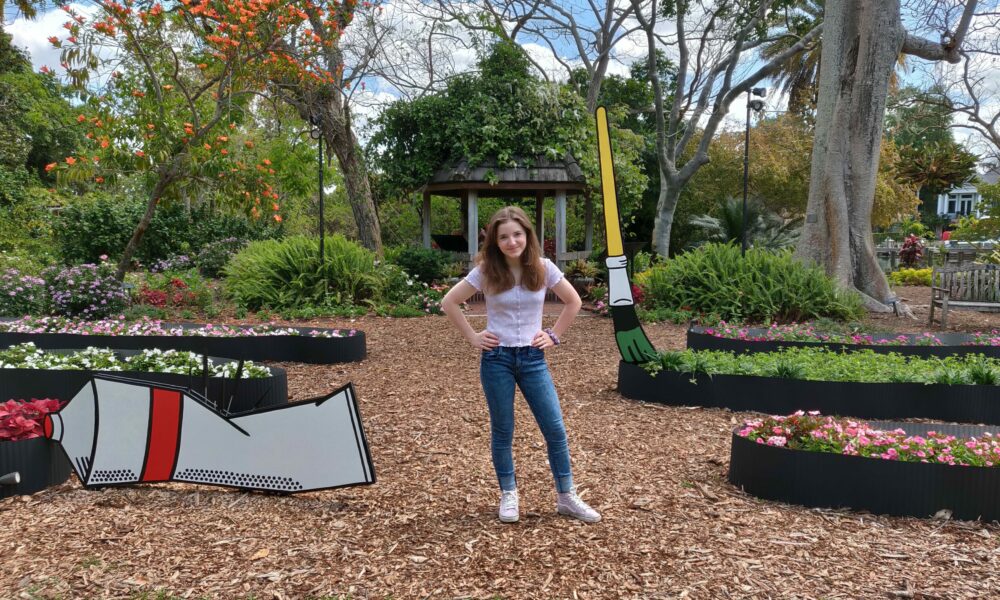 Today, we'd like to introduce you to Cassidy Miller. Cassidy was introduced to us by one of the most helpful folks we know Michelle McCord.
Hi Cassidy, we're so thrilled to have you sharing your story with us today. Maybe we can kick things off by having you introduce yourself to our readers? We'd love to have you go into your story and how you got to where you are today.
I'd bet my story really isn't that unique. Like so many others, I experience immense joy when listening to music or watching a theater performance. I like to paint; I like to sing, and I really love being on stage. Though some people will stop at just the enjoyment piece, my immersion in the arts has really shaped who I am and who I will one day become.
When Covid-19 hit and forced the arts industry to come to a screeching halt, it was devastating. For me, it initially meant no more auditions, no more acting opportunities, and lost time building my skills. For so many others, the lockdown caused job loss, a loss of income and a loss of purpose. In the blink of an eye, gig workers all over the world became paralyzed. It was hard for me to sit still in that moment. I needed to have an audience. In person auditions transitioned to voiceover auditions and I began trying my hand at National commercials and animated series opportunities. I finally landed on starting a Spotify podcast called: "Share Your Voice." Each episode is dedicated to promoting and highlighting kindness—a topic I believe people really need to embrace right now.
Alright, so we'd love to learn more about your acting career. What should we know?
I make it no secret that I love acting! For as long as I can remember, I've dreamed of being on stage. I would never turn down interesting TV or film opportunities, but my real passion is live theatre, and my ultimate goal is Broadway. As a young kid, I was in several school plays: South Pacific, 42nd Street, Willy Wonka, The Jungle Book, Little Mermaid Jr., Peter Pan Jr., and Seussical the Musical. I've also performed in Community theatre with substantial roles in Annie, Mary Poppins, and Matilda. My favorite role to date, was with an Equity theatre performing in The Sound of Music. For me, there is a certain adrenaline rush that comes with being on stage. The feeling of performing for a live audience is really something difficult to describe. There is an energy you feel that can't be duplicated and it is never the same from show to show. It is almost as if the audience is a super-charged battery. Live theatre brings so much joy to so many people. And bringing joy to others brings joy to me.
So, as we mentioned to our audience earlier, you were introduced to us by Michelle McCord and Ovation – School of Musical Theatre and we really admire them and what they've built. For folks who might not be as familiar, can you tell them a bit about your experience with Ovation – School of Musical Theatre.
I found Ovation and Michelle McCord about five years ago. I was looking for a studio where I could sharpen my performance skills and a teacher who would be patient with my lack of "real" dance experience. The acting piece came somewhat natural for me, and I've been singing and dancing since I was a toddler, but I had never had any formal training other than a random ballet class at age 6.
To become a professional actor on Broadway, I knew I needed to focus on what the industry refers to as "triple threat" skills. Acting, singing, and dancing must all be strong just to get a fighting chance to compete for a role. Ovation offers classes in acting, singing, ballet, point, variation, tap, jazz, lyrical, acro, hip hop, combo dance, musical theatre performance and musical theatre dance.
Over the years, my primary focus has been musical theatre performance, tap and ballet but I've dabbled in just about all the offerings at some point. The classes are perfectly sized so that each student receives individualized attention. Though it is their specialty to nurture future performers, not everyone who trains at Ovation desires a professional career in the arts. I take classes alongside future attorneys, accountants, engineers, doctors, etc. Everyone is here for a different reason but the one thing we all have in common is our love for what we do. The Ovation team offers a supportive environment for physical as well as emotional growth. No matter what career path someone chooses, skills like stamina, teamwork, compassion, and determination are necessities and are byproducts of the classes Ovation offers. I really believe Michelle and her team truly care about the individual student's journey and want them to succeed. It's a very professional environment, but it's always tons of fun.