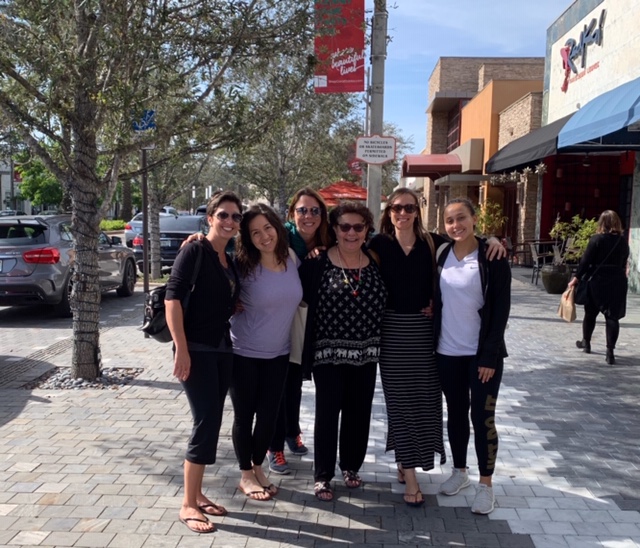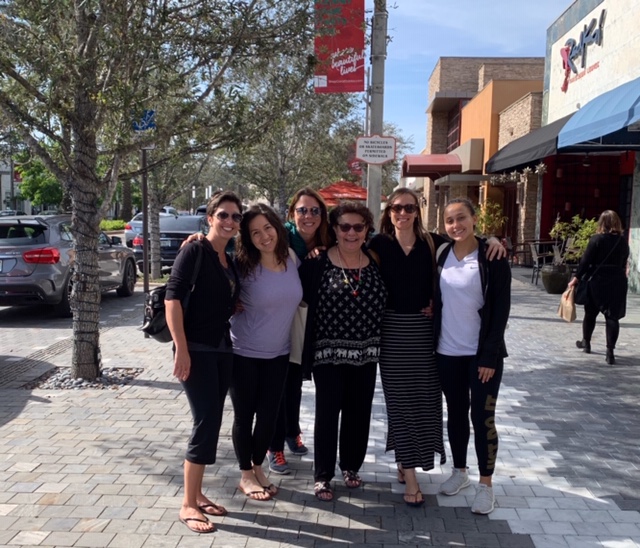 Today we'd like to introduce you to Caroline Lewis.
Caroline, please share your story with us. How did you get to where you are today?
Born and raised in Port -of-Spain, Trinidad, the 4th of seven children. I grew up a free spirit, often playing barefoot in the streets of my Wood Brook neighborhood, from sunrise to sunset. I had a built-in posse of little kids to play with: siblings, cousins, neighbors. I was a real street urchin-type; I loved playing in the yard, in the parks, in the street, and n the alleyways. We would climb onto rooftops and jump off – just for fun. I had a very absent father, but a fantastic mother who still serves as my role model.
I went to college in Canada, returned to Trinidad to teach for two years. I then relocated, with my family, to South Florida. As I grew, I developed passion for solving problems and compassion for humanity in all its forms. As a science teacher and social justice advocate, the intensifying climate science troubled me, as did the reality that the emerging disruptions would be threat multipliers for all of us, but especially those at or below the poverty level.
I founded CLEO in 2010 as a non-profit, based at ground zero in Miami, Florida, for the sole purpose of building climate literacy and spurring climate action. The climate scientists had awakened me, and the data floored me. Most distressingly, the lack of momentum of our Miami-area cities, county, and region alarmed me. The four-county SE Florida Climate compact had just formed, but there was little, if any, action that I could detect. Thus, there was a screaming need for us to build Climate Leadership by providing Engagement Opportunities… and CLEO was born.
From our work, it became clear pretty quickly that a significant majority of the 2.7 million people living in my Miami-Dade county were clued out; they could not begin to articulate even a basic understanding of what climate change is nor explain global warming's causes, effects or solutions. Hell-bent on changing this, we worked furiously with local scientists, partners, and educators to engage a disengaged public. We hosted forums and panels and movie screenings and workshops and presentations and classes, and we targeted every audience, top down and bottom up.
I am on a mission to educate communities on climate science, seriousness, and solutions, and to motivate individuals to become climate-conscious voters. As Senior Climate Advisor, I work with CLEO staff and partners to shape a unique vision for engaging disengaged audiences and advancing climate action as the urgent imperative it is.
I serve or have served on teams and boards, for several organizations including: the National Environmental Education Advisory Council; American Public Garden Association; Miami-Dade Executive Board for Science Curriculum and Instruction; the White House Summits on Climate and Energy and on Women & the Environment; and the Conservation Fund's Advisory Panel on Children and Nature; ReThink Energy Florida; Miami Congressman Carlos Curbelo's Climate Advisory Team, Van Allen Institute Changing The Current Advisory Council, M-D County Living With Water committee member, among others.
In 2013, I was one of twelve individuals nationally recognized as a White House Climate Resilience Champion of Change. In 2015, I authored Just Back Off and LET US TEACH – a book for effective teachers and those who champion them. In 2017, I was a featured Speaker at the Miami March for Science Rally and for The People's Climate March; and I was recognized as a Global Change Maker by the Miami Beach Chamber of Commerce.
Earlier this year, I was named by Time Magazine as one of 31 individuals making a difference in the South, and last month, I was featured briefly in National Geographic's documentary: From Paris to Pittsburg.
Has it been a smooth road?
No. Not at all. As the founder of The CLEO Institute (CLEO), I must admit that it's not been easy. The journey has been interesting, and, initially, lonely. I had only one part-time employee for our first two years, and we paid ourselves little or nothing.
Over the last nine years, CLEO has grown significantly in its partnerships and productivity, and we are currently at three full-time and two part-time employees. We can triple staffing tomorrow and have work for everyone. The need for climate education, engagement and outreach has grown with a sense of urgency that is difficult to deny.
Ironically, the funding for this work – climate education, engagement, and outreach – has been slow even though it is identified most frequently and most fiercely as an actionable item in every single summary paper from every single meeting, summit or symposium.
Brave, bold budget moves over the last few years, supported by a strong Board of Directors, have allowed CLEO to grow our staff and our productivity. We've re-branded our collaterals, hired a dynamic ED, and scaled our reach. CLEO volunteers, the genCLEO Youth Movement, and our ever-growing Speakers Network are engaged and empowered.
Our organizational budget must support a grounded, talented staff to manage all of these exciting moving pieces. This is no time to take our foot of the gas; our momentum begs for further scaling, and our trajectory is promising. Funding from current and new donors remains critical.
So let's switch gears a bit and go into The CLEO Institute story. Tell us more about the business.
A small but mighty, non-profit, is how we describe ourselves. We provoke audiences by offering diverse access points for engagement – through climate 101 classes, interactive workshops, film screenings, panel discussions, campaigns, forums, rallies, celebrations, symposia, Speakers Networks and more.
We are most proud of our productivity and success in deliberately inviting, including and making room at the table for ALL segments of society to engage in understanding climate science and seriousness, and to embrace solutions that allow us to adapt to changes we cannot stop AND to mitigate the causes of a warming world – greenhouse gases.
CLEO Partners, perhaps in the hundreds, have grown with us to connect the dots between climate change and heat-health-food-water-economic- and extreme-event vulnerability! We have pounded home the point that climate change is a threat multiplier to all of humanity, but especially to those with the fewest resources.
And, while we as a whole need much, much more of this, CLEO's efforts have awakened an army of sleeping giants, and our ripple effect is impossible to know fully. We do know that at least some underserved communities are now at the table and able to advocate in their own interests; Chambers of commerce are re-defining resilience and their need for a viable workforce.
Educators are now weaving climate across the curriculum; Governments are mapping vulnerability and raising funds for adaptation efforts while measuring carbon footprints and lowering; young people are mobilizing; artists are provoking conversation; AND MOST IMPORTANTLY, dismissing or denying the science of global warming is less common. Or at least less voiced.
How do you think the industry will change over the next decade?
I see the need for more and more of the services at ALL LEVELS: the individual, community, city, county, state, and country level.
All will need more climate education, vulnerability assessments, action planning, strategic design, understanding of economic opportunities and limitations,
Contact Info:
Address: 2103 Coral Way Miami FL 33145
Website: www.CLEOInstitute.org
Phone: 305-573-5251
Email: Caroline@CLEOInstitute.org
Instagram: CLEOInstitute
Facebook: The CLEO Institute
Twitter: CLEOInstitute
Image Credit:
John Lewis
Getting in touch: VoyageMIA is built on recommendations from the community; it's how we uncover hidden gems, so if you know someone who deserves recognition please let us know here.