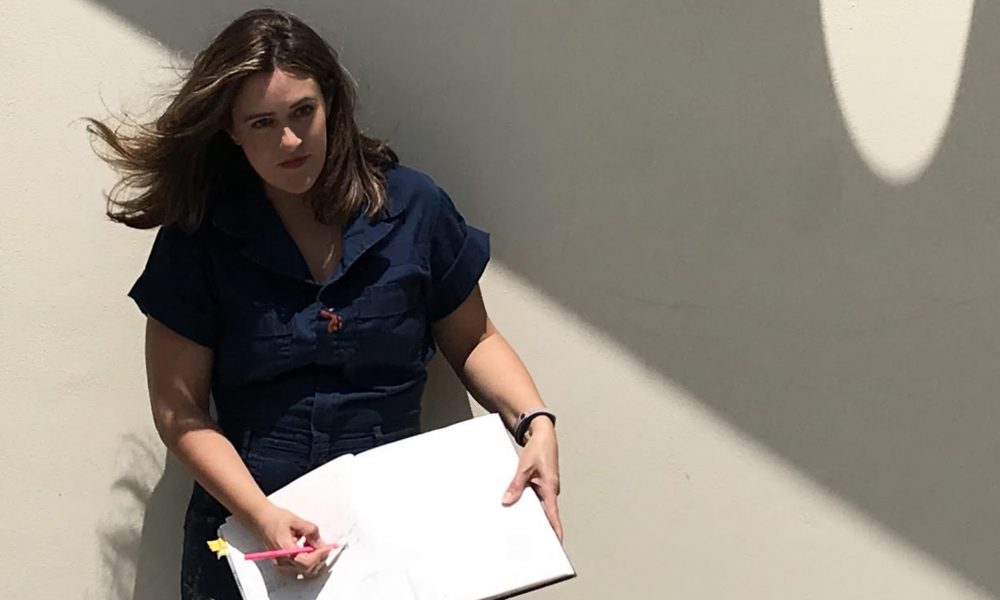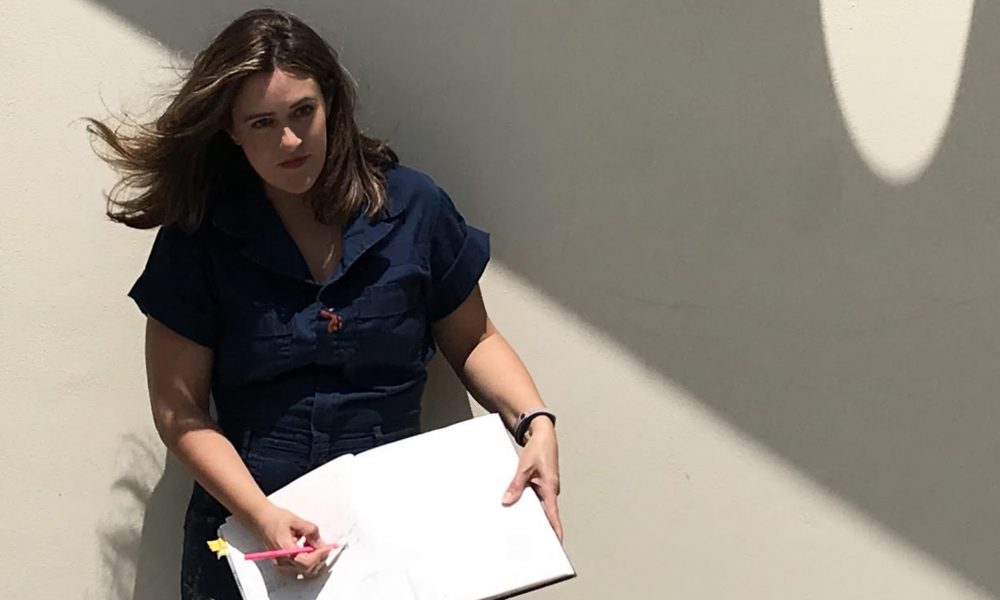 Today we'd like to introduce you to Carmen Smith.
Every artist has a unique story. Can you briefly walk us through yours?
I didn't always know I wanted to be an artist. I loved to draw when I was young, especially horses, and I come from a creative family so we were always making things together. I was really "good" at drawing, in the sense that I could draw an animal or a person and capture the likeness. Art was mostly a hobby growing up, and in high school I was really focused on academics. I was thinking about a career in Veterinary Medicine or possibly Law. When I went to a small private college in Virginia. I started out studying International Relations, then Economics, and I took some Russian classes as well. I was really intrigued by the Russian language, literature and history; and I really wanted to study abroad. So, I eventually picked Russian Studies as my major with a concentration in Biology. I took all the pre-Vet requirements just in case I decided to go to Vet school one day.
In my third year of college, I studied at St. Petersburg State University in Russia. I stopped at the Hermitage Museum on the way home from classes almost every day to get coffee, warm up and explore. The Hermitage is huge and has an extensive collection of art, and I knew it would be impossible to see everything but I was going to try to see as much as I could. I remember "Descent from the Cross," a painting by Peter Paul Rubens in the 17th C Flemish painting collection. It's 9′ in height, sits in an ornate gold frame, and is really striking. I hadn't fully realized the potential, or capacity, of painting until I saw it. I had been to museums and galleries before, but I had never seen anything so powerful. After that experience, the way I thought of art dramatically changed. Being around so much art helped me reconnect and realize it as an academic pursuit. I started drawing again and seeking more art museums. When I returned to Virginia, I immediately enrolled in a studio art class. I continued taking art classes after I graduated and eventually went back to art school a few years later at VCU School of the Arts.
At VCU, I studied both painting and design. After graduation, I moved to Charlottesville and worked in a design firm during the day and painted in my free time. I had a few art shows around town, and then I moved to Miami in 2008. I worked in the Design District for a few years, and although I didn't paint or show as much, I placed a few paintings in showrooms and condos. Then my design job took me to Philly briefly, and then I moved to San Diego. While I moved around the country, I was able to work with the same design company as well as paint. In 2014, my husband and I moved back to Florida to the Miami area. I again worked in the Miami Design District, for about a year, then I decided I really wanted to focus on art full time. I rented a small studio space in a split warehouse in Little Haiti with a group of independent artists and craftspeople. They showed me the ropes as far as how to start to immerse myself in the local Miami art scene. Since then I have been exploring as many opportunities as possible and participating in a variety of local shows, galleries and art fairs. I was accepted into Spectrum Miami during Art Basel 2016, and in early 2017 I exhibited a painting alongside some of the most talented artists in Florida in the Art and Culture Center/Hollywood's 8th All-Media Juried Biennial. I've been fortunate to exhibit in NYC during 2017 Frieze Week with Superfine Art Fair and during Art Basel 2017 again with Superfine.
It took me a while to figure out my path as an artist and to be able to focus on art full time. I'm learning a lot about the art world. and I'm learning how to balance my studio practice with exhibiting and selling art. I'm optimistic about the opportunities and support I've found so far in the Miami art community and beyond. And this year I'm going back to NYC in May and also working on taking my art international.
Please tell us about your art.
I am a painter, and I use mostly oil and acrylic paint on canvas. I usually organize my paintings into a series around a central concept, or idea, that I explore almost like a research project. My concept changes slightly over time, and it changes the more I paint, but the main concept I've been exploring in recent years is the idea of Place. A few years ago, I started a series called High Noon. I was investigating place identity and local culture through small paintings I called "tropes." The paintings were very minimal and tropical and featured street scenes from around Miami, Hollywood, and Ft. Lauderdale. They were familiar scenes but scenes we observe passively, edited and changed from exactly what I saw to reflect what I wanted to emphasize. I was working to capture the feeling of my surroundings on a perceptual level, versus illustrating it accurately or exactly. That led me to thinking more about how "place" doesn't entirely exist in the concrete, wood, steel and glass that comprise buildings and cities, a lot of it is in our minds, and my work evolved to become more psychological and expressive. I'm interested in the emotional and intellectual attachments we make to place. I'm interested in capturing how places influence our experiences, inform our memories, and can even become part of our identity.
When I say I explore the idea of place, I'm not interested in simply illustrating the cool buildings around Miami, or painting places like the beach. We're already bombarded with so much cliched imagery of South Florida, and I can take a photo of those places. I'm interested in capturing the significance of the place I paint, the psychological aspects and emotional qualities we associate with a place. That's a fairly abstract idea, and it's challenging to use paint on canvas to give form to ideas that are not physical things I can look at and paint, so working this way keeps me motivated.
Central to my practice is engagement with the urban landscape. I spend a lot of time observing and sketching around my neighborhood and home area of South Florida. I look for buildings and scenery that have a familiar quality to them but are not easy to identify so that when painted they remain anonymous and the emphasis is on the metaphysical, or immaterial, aspects they evoke. I take my sketches into my studio and redraw them on canvas in charcoal and pastel so I can spend a lot of time editing and perfecting the composition before I start to paint. Ultimately, I hope that my work inspires a novel perspective on commonplace and familiar imagery.
As an artist, how do you define success and what quality or characteristic do you feel is essential to success as an artist?
Success as an artist can come as commercial success, popularity, or the ultimate success, which I would say is art-historical significance. I think the essential quality to success, whether it is one of those three things or a combination, is to know what you want because that will determine where you direct your energy. Right now, I'd like to achieve a balance of making the work that I feel is necessary and important, gaining quality recognition for it, and earning a comfortable living doing so. But I would absolutely put making work that I feel is necessary and important at the top of my list. I wouldn't want to sacrifice ideas and quality for sales or popularity.
How or where can people see your work? How can people support your work?
My website and Instagram are a great introduction to my work, and people can get a feel for my style and subject matter by looking through the images. Anyone can sign up through my website for newsletters and new work notifications via email. Locally, I have 5 paintings for sale hanging in the lobby of the Gallery One Hotel in Ft. Lauderdale, 2670 E Sunrise Blvd, through the rest of April. I also have a painting hanging at the Sandrell Rivers Theatre in Little Haiti currently. I will be exhibiting 10 works at Superfine Art Fair in NYC May 2-6. Artwork on display can be purchased at any of these venues or by contacting me; and there is a link to artwork for sale on my website. If a piece is already sold, I can create something similar, and I do commissions as well.
I have a studio at my home in Hollywood, and I am a member of Bakehouse Art Complex in Miami so people can always contact me to schedule a visit and see my work in person at either of those locations. People can support me by purchasing artwork, purchasing prints, attending my art shows, sharing my art with collectors they know, and sharing my posts.
Contact Info:
Getting in touch: VoyageMIA is built on recommendations from the community; it's how we uncover hidden gems, so if you know someone who deserves recognition please let us know here.