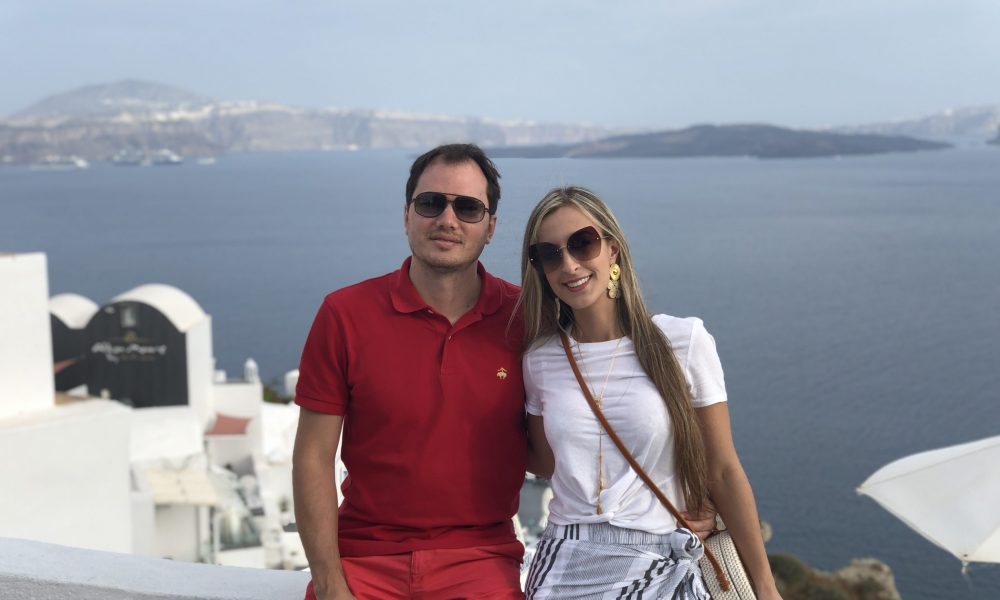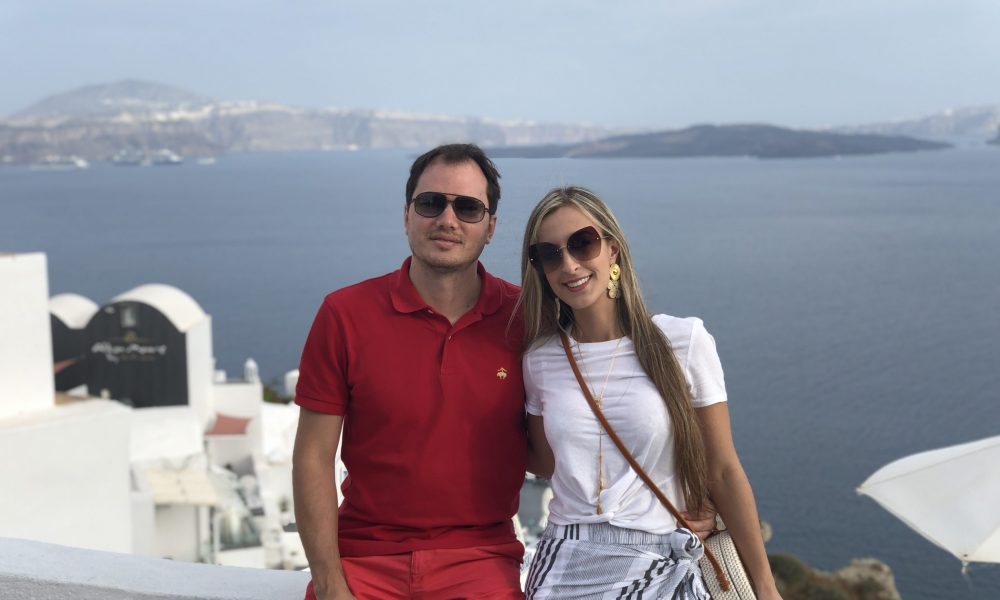 Today we'd like to introduce you to Carlos Juliao.
Carlos, please share your story with us. How did you get to where you are today?
We started this family business 15 years ago with the idea of expanding to new markets, by then, we already had an established business in Colombia for glass distribution and fabrication for about 25 years. I was just 20 years old when our business started in Miami and the only place in the company (with only four employees at that time) I could fit in was in the warehouse, improving the storage and distribution of our products, mostly glass table tops we brought in from our Colombian company. I started to make deliveries in our first pickup truck and also had to receive and ship products from the warehouse. I also had to design the layout of the warehouse to better store our products. Somedays, we had to work from 8 am to 11 pm due to a lack of employees.
Business started growing little by little, although we were not making any profit for years. I was finishing college at FIU on the meantime so I couldn't handle the warehouse position by myself when business started expanding so we hire a warehouse manager and driver to substitute my initial position full-time and the only position available part-time was in outside sales. We start selling picture framing glass and because of the need to sell to new leads I started to create a database and visit this new type of customers, so that I can go out and knock some doors. I counted about 250 framing shops I visited from Miami to Palm Beach to offer glass, and little by little our sales on this new product started to grow. Business grew in the midst of the economic crisis because of the need of less expensive options, and we had that option by bringing low-quality glass from China, at that moment in time it was a hit.
Business started growing and we had to hire a few more employees, even a sales manager/office manager to take charge of the company while my father had to keep going every single month to manage our Colombian company, I was still full time on college to be able to handle larger responsibilities in any of our businesses.  Even though business started to shift forward, profits were negative.
After years of not making any profits, and losing family capital due to struggles in our Miami company we decided that we only had one option either change our business model completely or return back to our country. Our current business model of selling low-quality picture framing glass and tabletops from Colombia was not performing well at all, and we still had to cover large overheads of employees, warehouse and others. Interglass shifted to become glass & mirror distributor and bought its first $150k boom truck to deliver glass or mirror cases locally. Initially, these glasses would come from China as we had that option open. We had to move to a new warehouse location to be able to fit this large inventory. This same model was being successful in our Colombian plant so we just had to replicate it over here. Now, instead of me knocking on doors of framing shops to sell $100 worth of picture frame glass, now, I was able to knock on doors of glass & mirror shops and sell $1000 worth of glass or mirrors per order. This increased dramatically our sales but also our working capital had to grow by several thousand. It was a very big risk, either we make it or fail and go back to our country with more than $1M out of pocket loses. There were only four glass distributors at that time which we had to compete against, and it was a struggle to compete for sales against customers who are looking to save pennies and not create any loyalty, of course, we were still under economic recession.
We had to let go our sales manager because it was expensive to have someone at that level in our company when we still had loses and I had to absorb that role and improvise as I was just a recent BA graduate and lack of experience on this new position which was responsible for selling about $3M/yr. But I had the motivation to succeed, there was no other option for me or my family, our I saw myself back in Colombia. My twin brother finished college in Colombia and came to help us, he was involved in the operation of importing and also performed improvements in IT to use tech in our favor. I started to gather in new customers to sell these new glass products and it was very successful due to the low price on an agonizing economy. Still, we had to work every other weekend, not less than 12hr daily, to be able to support some positions we couldn't afford. The largest distributor in town went out of business so we saw a large opportunity to take over the market. This created a big opportunity for our business and our desire to grow. After the first three years since this new business model, we saw an equilibrium point for the first time, we had already seven years of accumulated losses. This was the day in which we saw all of our efforts paid off, for the first time we didn't have to cover for losses and gave us the motivation necessary to continue all of our efforts, never quit. There was hope!
A few years later, we grew on profits every year. Due to our success, we were approached by the SBA and had guaranteed bank loans which help us purchase our own building west of the Palmetto (twice the size of the previous one), a few more trucks, open a new location in Tampa to expand distribution on the west coast and even purchase a $1M tempering furnace to offer tempered glass locally and towards the Caribbean. We even had the opportunity of purchasing the assets of one of our competitors in 2015 and increased our sales by 20% instantly and gave us a second warehouse to distribute in Miami, now totaling more than 80,000 sqft to operate in. I also had to increase my inside sales team, hire a few outside sales to help us cover other regions and that's how little by little business started to thrive.
Today, we own 25 trucks to cover all Florida, are recently opening up a second distribution center in Savannah, GA (after closing in Tampa) and employ more than 70. I continue to lead my team on sales and the rest of my family also support our business in other roles inside the company. This year, we expect $28M in sales and continue with our expansion on the distribution of glass, hopefully, we are able to employ about 100 employees in the next years in the USA. We still continue to operate our Colombian business as one of our regional distribution centers.
What we have learned is to never give up, even though there is a small opportunity, there is still opportunity. This country has so much opportunities for every entrepreneur, but also there would be risk. But the worst risk is not taking it.
We're always bombarded by how great it is to pursue your passion, etc. – but we've spoken with enough people to know that it's not always easy. Overall, would you say things have been easy for you?
There's never a smooth road to success. Thousands of struggles. So many I would need hundreds of pages to write about them.
In the beginning, there were no bank loans, we were losing profits and banks don't like red #s. We were in the middle of the economic recession when several customers that we distribute to with NET 30 terms just go out of business, breaking our pockets even more. We couldn't afford good talent, so it was all about us and my dad's long business experience and trials and errors in changing procedures and business models.
I had to be full time at college for bachelor's and my master's degree while working at the company, so that means working on weekends even after 60 hrs of work a week, or more.
When you are the new guy in town, usually you receive a lot of reject from customers, but after a growing reputation, then they would open more doors.
We have always been limited in space, our warehouse tight because our business had to grow but inventory as well and space was always limited, and sqft in Miami is high in price.
We'd love to hear more about your business.
Today, our business model is to distribute glass or mirror and even glass hardware to glass & mirror shops and sub-contract glazers.
What sets us apart if the tremendous number of products we offer and stock under a single roof. Almost all of our products come from overseas at excellent prices so it gives us the advantage to bring in the best price for the best quality product at a time from all over the world.  We are able to cover all Florida and most Caribbean islands.
What were you like growing up?
I grew up as a twin and that makes life a little different than others, always having a partner by your side in sports, going out, traveling and even at school.
I'm very curious about learning new things and improving procedures. Enjoying work helps me being active and motivated to keep succeeding in what I do. I like to travel and understand how different regions succeed and try to adapt those things to our business.
Contact Info:
Suggest a story: VoyageMIA is built on recommendations from the community; it's how we uncover hidden gems, so if you or someone you know deserves recognition please let us know here.