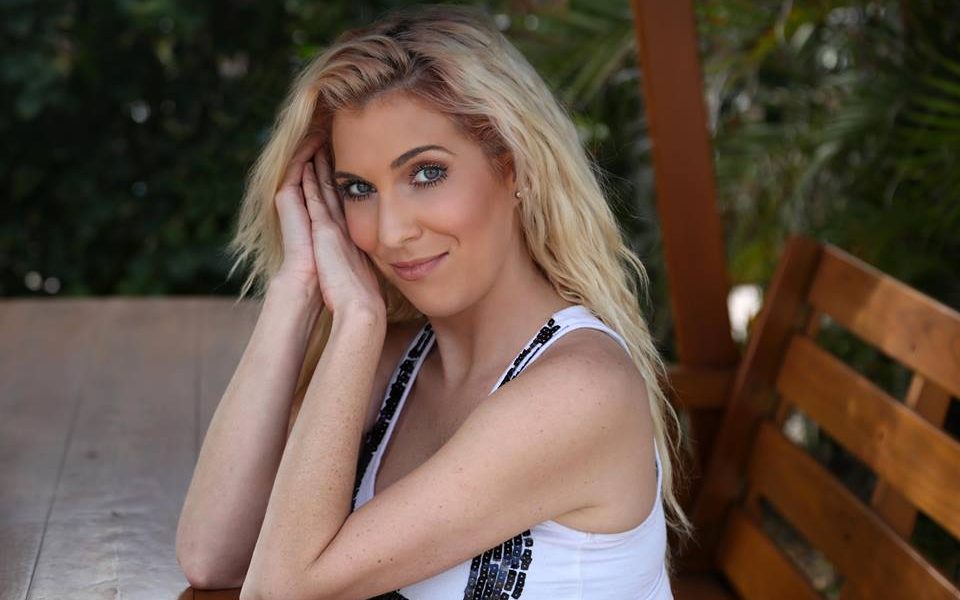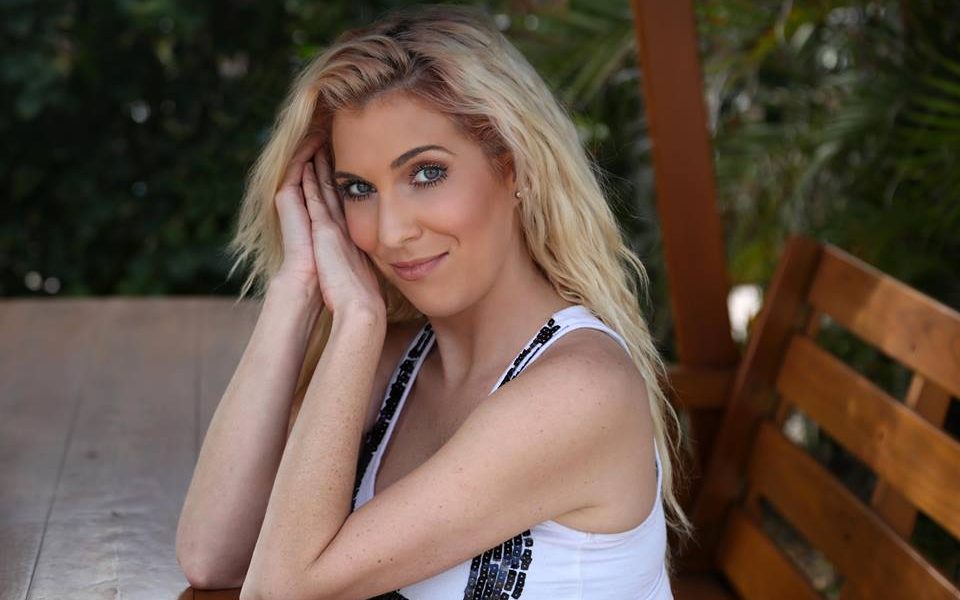 Today we'd like to introduce you to Brandi Henderson.
Brandi, let's start with your story. We'd love to hear how you got started and how the journey has been so far.
I grew up in a small town of Cleveland, Tennessee. Growing up, I absolutely loved drawing, painting and making jewelry with my friends. I hung out with several older girls a lot who shared their toys with me. My favorite things they introduced to me was their, My Little Pony Coloring Books and Barbie Fashion Design Kit. This is where my love for clothes, hair and makeup really started. I absolutely loved being able to draw and give my toys their own style. My mom put me in ballet and theater classes when I was 3 years old and my passion for the arts just took off from there.
I graduated college in 2007 with a degree in Fashion Merchandising with the hope of designing for Victoria's Secret one day. On New Years Eve of 2007 going into 2008, I was in Atlanta on a four story escalator that collapsed in the subway. The accident left me severely injured and learning how to walk again. While recovering, I was forced to put my career on hold and move back in with my parents. I spent a lot of days thinking about what I was going to do different with my life when I recovered. When I was able to go back to work, nothing really seemed to click, even working at Victoria's Secret.
Growing up, being creative was always where my heart was at. As an adult, I loved doing my nails, hair and makeup because I felt like it was my new way of being creative and having fun. While working at Victoria's Secret, I took on several other part time jobs. One of them was at my friend's Faux Finish & Paint Party Studio. During this time, I used to get compliments on my paintings and surprisingly also my makeup. At this time, I didn't really know what I was doing with makeup because the only makeup skills I had ever known were from ballet and theater.
Everything seemed to all of a sudden come together for me. I literally woke up one morning and thought, "I want to go back to school and learn how to do Professional Makeup." For me, I just thought that if I could learn how to master makeup, then I could create my own full service beauty business. I googled, "top makeup schools in the world" and one of them was here in Fort Lauderdale. I thought, "Wow, I can drive there in one day. Done." and I did. I quit my full time job at Victoria's Secret three days before Thanksgiving along with all the others in 2011 and moved down here January 2, 2012 to attend Cosmix School of Makeup Artistry. I had never been to South Florida before and didn't know anyone there. It was the scariest thing I've ever done in my life but I can now say that I've never been happier.
Today, I can proudly say that I work full time as a Freelance Makeup Artist, Instructor at Cosmix School of Makeup Artistry, run Sea Gypsy Beauty, co-run Key West Body Designs, specialize in Underwater Makeup and work alongside the Best Artists in the Industry traveling the world to fulfill everyone's beauty needs.
Has it been a smooth road?
Since I moved here in 2012, it's been a climb. I moved here to get certified in Production Makeup at Cosmix School of Makeup Artistry. I quickly realized that being a full time student and having a full time job left me no time for a personal life. At the time, I was going through a rough breakup from back home and homesick for my family and friends. It was a culture shock when I moved here. I struggled with the fast paced big city lifestyle, cost of living, and cultural differences. Finding time for myself and making new friends was really difficult. When I did, I quickly realized that not everyone was honest about their intensions and a lot of people just wanted to "be my friend" when it was convenient for them. After makeup school, I realized that since I was a new artist to the area, I had to volunteer a lot of my time to get my name out there. It was discouraging at first because I worried about how long it would take until people started paying me for my craft. What I learned was that the more I kept at it, the more offers I would get. The more people I would meet, the more people I had calling my phone. Slowly but surely, I started getting phone calls and emails asking about my prices for my services.
Like anything else in life, you have to really want something and not be afraid to go and get it. I've realized that you really have to earn your place as an established artist. Getting your certificate at a makeup school or having a lot of followers on social media doesn't guarantee you work . This industry is really competitive and even though we live in a big city, this industry is small and everyone knows everybody. If you're late, call out last minute, slow or just not fun to be around, people will not want to work with you. I've also learned that people are quick to judge you on your image. I love changing my hair color and having fun bright colors in my hair but then again, not all clients feel the same way. I have noticed how certain people will gravitate more to me when I look a certain way. This is a beauty business and like the saying goes, "Beauty is in the eye of the beholder" and you want your client to trust you from the second they see you.
We'd love to hear more about your business.
Sea Gypsy Beauty is South Florida's Dream Team of Airbrush Makeup Artists, Airbrush Tanners, Hair Stylists, Body Painters and Special FX Artists. Every Artist has mastered the skills that they provide and has worked in the industry for over a decade. Every Artist is considered a celebrity artist because they have not only worked professionally on film sets with famous actors and actresses but some have also appeared on Makeup & Special FX Reality TV shows. We also have multiple artists who teach their trade at local makeup schools. What sets us apart from all other makeup companies is that we have the only team of artists who can produce professional quality work for every type of occasion whether it's for a wedding, special event, photo shoot, film or festival. All of SGB's artists work with all ages, races and ethnicities. We also offer artists who speak multiple other languages besides English.
Key West Body Designs is my latest creation of a Team of Celebrity Body Artists. After body painting during Fantasy Fest for four years, my good friend and Body Artist, Crystal Smith and I decided to creat our own team of the Best Body Artists in the industry. All of our artists have been featured on shows like Skin Wars, Faceoff, Game Face or worked on other Movies or TV Shows. This past year, was our first year up and running at Gas Monkey Bar & Grill on Duval Street. Collaborating with the most talented body artists in the industry has been another dream come true. The team I work with is like a family. We are all good friends and truly love each other and what we do. During Fantasy Fest 2017, we started the free Glitter Nipple offer since October is Breast Cancer Awareness Month. This quickly became a trend throughout the festival and to appeal to men, we started offering free Glitter Beards or Glitter Hair. Since then, I have been told over and over again how that's the one thing everyone remembers seeing during the Festival. We look forward to this year and wowing everyone again with our latest creations. We are collaborating with Gas Monkey again and creating a float to be in the parade.
I'm also locally known as the mermaid makeup artist. I specialize in underwater makeup which has turned into a huge business and taken me literally all around the world, including to China. I initially started out just doing underwater makeup for fun on myself. I met a photographer down in the Key Largo who asked me to do a shoot with him and a local mermaid. The day of the shoot, everything just came together for me and I quickly realized, how much I enjoyed being outside and in the water. Since then, the mermaid, Mariah Reynolds and I have become amazing friends and we have worked together on numerous projects for Sea Gypsy Beauty an Key West Body Designs. The Little Mermaid was my favorite movie as a kid and pretending to be mermaids in a pool was one of my favorite childhood games. I love being able to tell kids now, that I do the real mermaids' hair and makeup.
Is our city a good place to do what you do?
I absolutely love living in Fort Lauderdale. Since moving here 6 years ago, I have realized how vital it has been to my career. Not only do I stay busy with my business locally, I drive to the Miami and West Palm Beach areas for work as well. Living in Fort Lauderdale feels like the perfect middle ground location.
For artists starting out in the industry, I would say that living in Fort Lauderdale has been the perfect choice for me. I've been able to meet so many other people here in the same industry and make so many professional connections. Not to mention, it's so easy to just walk outside and be inspired. There's so many places you can go to find inspiration whether it's the beach, downtown or a hidden coffee shop.
Contact Info:
Website: www.seagypsybeauty.com
Phone: 4232845240
Email: brandinicolehenderson@gmail.com
Instagram: @seagypsybeauty
Twitter: @SeaGypsyBeauty @keywestbodydesigns
Other: @keywestbodydesigns

Image Credit:
Justin Price, Jorge Bustamante for the Underwater
Getting in touch: VoyageMIA is built on recommendations from the community; it's how we uncover hidden gems, so if you know someone who deserves recognition please let us know here.