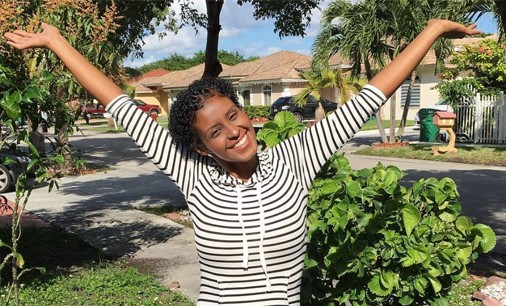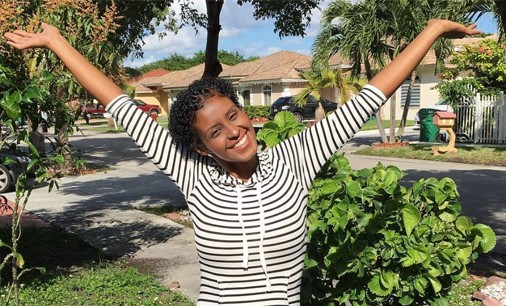 Today we'd like to introduce you to Bertha Osorio-Campbell.
Meet Ms. Bertha Osorio-Campbell – a compassionate and dedicated nurse practitioner serving men and women of South Florida and beyond. Ms. Osorio-Campbell earned her Master's degree as a Family Nurse Practitioner from Florida Atlantic University and is nationally board certified by the American Nurses Credentialing Center.
Ms. Osorio-Campbell specializes in functional/integrative medicine where she treats the whole person -mind, body, and spirit- and cares for his or her individual needs. Ms. Osorio-Campbell is devoted to finding the root causes of her patients' dysfunction to improve their overall health and wellness. Her company Mind Body Spirit, Reformers LLC, was established in 2015 and was founded on the principles of:
-Root Cause Resolution
-Practicing Preventative Medicine
-Treating the Whole Person
-Providing Personalized Medicine
-Educating Patient's on Their Personal Health Journey
Having achieved and maintained a loss of over 160 pounds, she prides herself on living what she teaches to each of her patients. Ms. Osorio-Campbell is fluent in English and Spanish and is adept at treating a variety of conditions with a focus on personalized medicine and natural remedies. She specializes in weight loss and bringing your body back to a state of optimum wellbeing.
Born in the Caribbean Coastline of Puerto Cabezas, Nicaragua, Ms. Osorio-Campbell came to the United States at the age of four and was raised by her mother Tracy Campbell and aunt Beverly Campbell. She has an older sister, Lloyda Quelch and enjoys spending time with her son Elijah, who she is raising with the help of her mother.
Ms. Osorio-Campbell currently practices as a Holistic Family Nurse Practitioner in South Florida and speaks for churches and private organizations all over the South Florida region.
She is working on her story, her book, her journey that has brought her this far only by the Grace of God. Her desire is to minister to others by being an example but most importantly by promoting her Christian lifestyle. Join her in her efforts as she makes an impact to change the world one person at a time.
Has it been a smooth road?
As many entrepreneurs will tell you, it is NOT an easy road. I have always known that I was not built to be on the Plantation for long. My mind does not operate in that capacity, however, for me, it is way more rewarding. As a Nurse Practitioner, I can easily make 6-figures working in conventional medicine and managing chronic diseases with pills. I just cannot be that practitioner that gives a "pill" for the "ill" and so I decided to integrate conventional medicine and functional/holistic medicine. At times, medications are necessary, however, it should not be the first resort or the mainstay resort. Finding the root cause of the issue is what matters and that my friends don't pay 6-figures. Patients come to me as a last resort because they are tired of being told everything is "normal" but yet they still feel terrible. BUT… the insurance and pHARMacuetical industries do not pay when it comes to natural remedies. Financially it is not always rewarding but it's my pot of gold at the end of the rainbow when I can see my patients getting of their prescription medications and living a healthier, happier, longer life with QUALITY.
When I first started MBS Reformers, I had a partner, I started a radio show and I even began filming a TV show. Miss 'B' was becoming a household name on Sundays from 4 to 6 pm, however, the task of hosting "The Temple" and falling out with my business partner placed a toll and I needed to step back for a moment. My health coaching and consultations and yearly "Laws of Health Empowerment Summit (TM)" had to be placed on hold. I also had to take care of me. So, after a two-year hiatus, I have come back by the Grace of God and brought back my Yearly Health Summit, in production with The Temple TV Show and getting ready to expand my practice. God is Good is all I can say. We cannot have an open door without a few closed ones. We cannot go up without first falling down.
So let's switch gears a bit and go into the Mind Body Spirit, Reformers LLC story. Tell us more about it.
I am a functional/integrative nurse practitioner and my specialty is working with individuals to get the root cause of their dis-ease. I specialize in hormonal imbalance, men's sexual health, gut restoration, weight loss and managing stress and anxiety with nutraceuticals and natural remedies. I offer individual coaching, group coaching, supplement consultations, corporate wellness and detox, and cleansing. I also speak at churches, seminars, workshops and empowerment events for men, women, and children.
I teach about getting your life back on track through the REFORMER lifestyle program.
R – Read The Word
E – Eat to Maximize Nutrition
F – Focus on Helping Others
O – Optimize Personal Health
R – Renew Mental Health
M – Minimize Stress
E – Eliminate Harmful Substances
R – Rest and Rejuvenate
Each of these areas plays an integral part in your health and I work to achieve optimal results in each. When we have our cars, we take the car to a mechanic who diagnoses the issue of the car and then fixes it. The mechanic does not send the car to other locations to get the engine fixed, or the alternator. They look at the WHOLE picture. Something is clearly wrong with medicine when we have a doctor for each body part and those doctors do not speak to each other to figure out what really is the ROOT CAUSE?? That baffles me. So, I decided I wanted to be an unconventional holistic practitioner who believes that because we have a CREATOR who has wonderfully made us, our bodies can heal when we create the right environment for all its intricate parts.
I am most proud that I have stayed true to what I believe and refused to accept the way our medical system practices medicine and actually want to help my patients take charge of their health, the REFORMERS WAY!
Has luck played a meaningful role in your life and business?
I believe in FAVOR, and by that, I mean GOD's FAVOR. I was born to change the way healthcare is done in this country and I will do it one city at a time. With prayer, fasting and trusting God, I have made it thus far without compromising my beliefs or core values. I believe in giving back, keeping the Sabbath Day (Saturday) Holy and following the LAWS OF HEALTH that God gave us to naturally prevent and reverse dis-ease within the body. Being OBEDIENT naturally brings BLESSINGS.
Contact Info:
Suggest a story: VoyageMIA is built on recommendations from the community; it's how we uncover hidden gems, so if you or someone you know deserves recognition please let us know here.