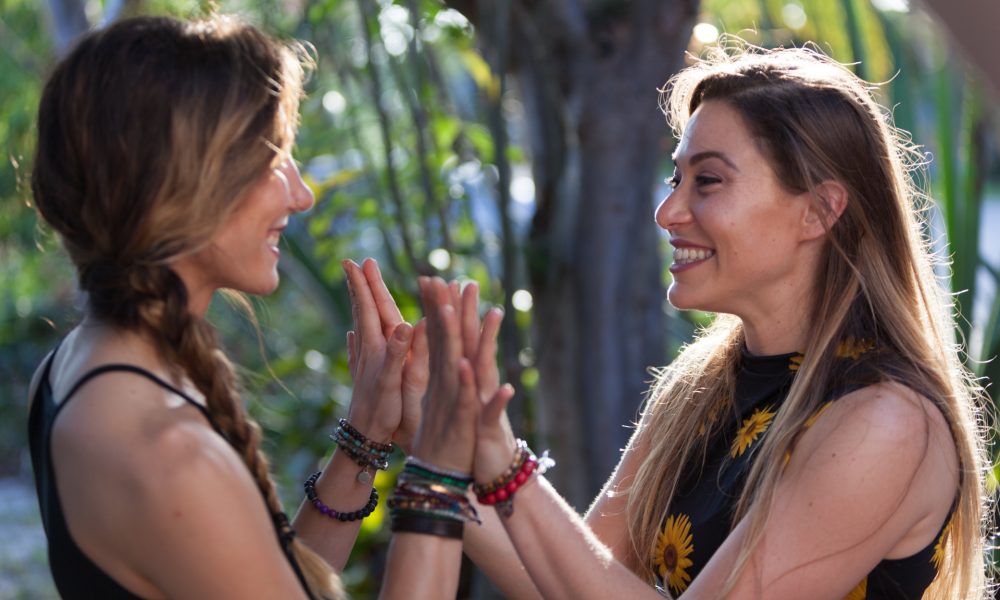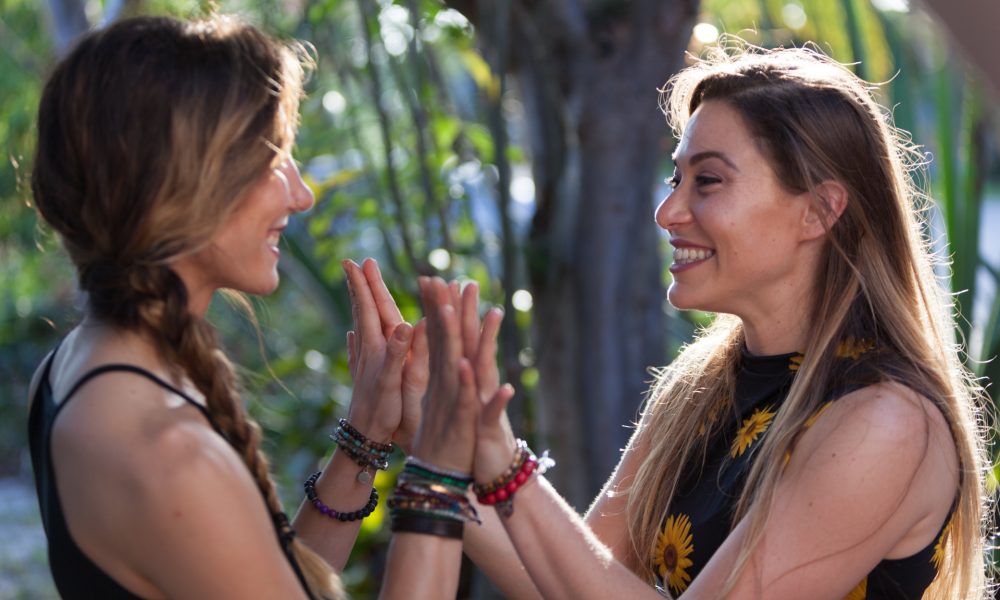 Today we'd like to introduce you to Ashley Pribisco and Jessi Morris.
Ashley and Jessi, let's start with your story. We'd love to hear how you got started and how the journey has been so far.
Ashley: After I graduated college, I began working in Forensic Accounting and grew into the Director of one of the firm's departments. While pursuing a Masters in Forensic Accounting, I had an awakening in the last semester and realized although, I was good at it, I wasn't passionate about it – that was my course correction moment. I knew I wanted to create a new life path for myself although, I wasn't really sure what I wanted to do – I am passionate about a lot of things including music, health/wellness and empowerment. I've been singing since the age of 3 and have always wanted to share my music in some capacity but wasn't interested in chasing fame. I'd always had a fascination and reverence for the human body and the role we play in our own wellness. And having been the pseudo Oprah/Tony Robbins of the group for as long as I can remember – I really wanted to uplift others, in particular, women. But, how was I going to fuse all of the tugs of my heart strings? Did I have to let something go? I stood wide eyed at a 3 pronged fork and was curious if a marriage of the 3 could ever work. In retrospect, I recognize that yoga wound up being the common thread to pull it all together.
I've always dabbled with yoga throughout my life and then began cultivating a more consistent practice in my early/mid twenties. I'd seen the positive impact yoga had on my best friend and so it encouraged me to dive deeper and I eventually fell in love with all facets of the practice. I'd practice for hours alone in my apartment at odd hours of the day, I'd read articles both about asana and philosophy and what I realized is that I'd finally found the vocabulary to communicate what I'd believed in my heart for some time. What I'd been seeking all these years was a spiritual practice that made me feel good physically, emotionally, spiritually and mentally. I was hooked! I experienced transformation in the way my body felt and moved, in the way that I perceived life and how I responded to situations, and in the way I wanted to care for a love my whole self. But by far the biggest transformation – one I am still undergoing – is letting go of fear and leaning into my purest and most authentic expression. I was done with sitting on the sidelines of my own life. Yoga re-introduced me to my power and through that, reacquaintance my path began to fill with new people, places, experiences and opportunities.
I met Jessi while taking yoga classes at the gym in my town and it was through taking her classes over the course of 2 years that we developed a budding friendship. I traveled around Australia and South East Asia for two months and while in Cambodia, I attended a yoga class that confirmed my desire to teach and share this practice that had been so transformational and pivotal in my life with others. I immediately registered in a yoga teacher training program at Om Joyful in Cooper City, FL upon my return back to the states. Lo and behold, who walks through the door the first weekend of the program – but Jessi Morris! Neither of us had chatted about registering for the training prior to that day – it was complete serendipity (thanks universe). Over the 6-month program, our friendship matured and studio talk began. I began teaching a weekly yin class at the studio where I did my training and found myself falling in love all over again with each new day. In the midst of teaching and working, Jessi and I had countless parking lot conversations that led to closing on a space in East Fort Lauderdale, Jessi had been eyeing for quite some time. We signed the lease in mid December 2016 and began renovating the space from the ground up through our soft opening end of July 2017. It's been an adventure to say the least, exhilarating, nerve racking, transformational, humbling to qualify a few. Each day, it unfolds a little more and I'm constantly surprised with how it's all coming to be.
I'm currently teaching both vinyasa and yin styled classes at Funk&Flow while working part time at the forensic accounting firm and very grateful to work with an impeccable group of people who are so supportive of my passion! Holding close my intention to empower others, in my classes, I like to fuse reminders of just how awesome we REALLY are despite forgetting or being distracted from the truth and highlight the well rounded tool that yoga can be for people. I'm also learning to play ukulele thanks to a special being who crossed my path- I intend to be serenading our students with soothing vocals and I can't think of better or more exciting way to share my passion for music! Yoga really did bring it all together for me and I'm excited to share this practice with our community!
Jessi: Within the first week of graduating college, I came home, shipped my car and moved to Los Angeles. I had no job lined up nor a place to live and I was not moving to pursue my hard-earned degree in Nutrition. Presumably, my parents were less than pleased. But, I was off to service my dreams and pursue a passion. I've always been the girl with funky feet and a big smile, mimicking the steps of Michael and Britney and choreographing routines for every camp talent show. I danced and choreographed performance pieces throughout college and would rent space at a local martial arts studio to teach a hip hop class to whomever wanted to break it down. Dance and sharing in this movement, has brought me so much joy throughout my entire life. For this reason, I knew my one-way ticket was heading me in the right direction. California had me for two years – filled with a healthy dose of creative exploration, tireless training, rejection and even some success.
An adventurous ride with highs and lows, I had unknowingly planted seeds for what was to become a steady facet of my life. As Yoga does for All beings – it finds you when you are ready. There was a studio on a street near my apartment at the time. I'd walk by it often and note it's luring sign "Change your body in 30 days. Do Yoga." This was during a time, when I had fallen off from dancing and I was looking to find myself again in movement. I paid the newbie unlimited promo and unexpectedly, I wholeheartedly accepted the 30-day challenge. I found myself rushing home, waking up early and rearranging plans to make it to class. This practice made me feel so inexplicably good – during the practice and the times in between – driving, hiking or dancing.
I moved back to Florida in 2011 to pursue my Masters and Registered Dietitian credential. I work as a community and clinical dietitian and have since been leading somewhere between a hip-hop and wild cardio fusion class – first, at local gyms; now – at Funk&Flow, which by the way, doesn't quite roll off the keyboard quite yet! It was during my time at one of the gyms that a request for a substitute Yoga teacher was needed, and I felt in my heart that I could truly help. Though, I had been teaching dance for many years, I nearly wet my pants during my first couple of classes – I had such strong reverence for the practice and now, I will be leading it..! In due time, I was able to enroll in a teaching training, which led to a blossoming friendship with my current business partner, Ashley.
I began yoga to get back into dance. Now, yoga has become a dance. I am so honored to share the myriad of its benefits through teaching and offer a space where people can explore and express themselves honestly. I continue to pour my heart and soul onto the dance floor, still with the grandest smile, in hopes that my students will do the same.
Has it been a smooth road? If not, what were some of the struggles along the way?
The road has been exactly what it's needed to be for us. We've experienced smooth momentum and we've experienced what's felt like an uphill trek. Starting a business is definitely not for the faint of heart, but it's most certainly a rewarding process. And truthfully – and maybe this makes us a little crazy – we really would not want it to be easy. It's the challenge that builds character and brings about growth. This is evident in the way that we teach our classes. And, it's triumph and perseverance through struggle that inspires others and gives them permission to take the plunge toward something big they want to accomplish, physically or otherwise. And we believe that's the bigger mission here. We want to be the ones to give the head nod like, "Absolutely! Yes you got this" and we've decided to use Movement (yoga & dance) as the vehicle that drives people to be who they are and do what they wanna do how they wanna do it – and feel good about it – physically, mentally, spiritually emotionally – feel good.
The biggest challenge is just that it's the beginning and we are still learning and it takes time to grow. We are doing this from the ground up -neither of us has started a brick-and-mortar business before so there's a lot to learn and a lot to do. We both are carrying the bulk of the weight, while working our former jobs part time and teaching the majority of the classes. Fortunately, we've got an intimate team of people who also contribute to Funk&Flow and we are so grateful to them for supporting us and assisting us like they do. But it's all a balancing act and the more we are in it the more capable we are to find our flow.
Tell us about your business/company. What do you do, what do you specialize in, what are you known for, etc. What are you most proud of as a company? What sets you apart from others?
The name of our studio is Funk&Flow – The Feel Good Movement Space. We like to think of our studio as a home for the movers and groovers of our city – a safe, supportive space for people to get a little uncomfortable. We teach yoga, cardio funk and hip hop dance classes and original fusion classes that marry rhythmic and free movements and asana. We are inviting and insanely passionate about what we do. It is our hope that people feel welcomed the moment they step foot in our studio and by the time they step out, they've shed physical and figurative sweat, feeling more connected to their own souls and to those that have celebrated in movement alongside them.
During December, all of our classes were by donation – and on Sunday, we host an outdoor flow, open to our members or passerby's in the park that want to roll out their mats and get to flowin'. We are inclusive and we want movement to be affordable and accessible. Our classes are authentic, our playlists are curated, and not a member's name goes unknown. What we're doing is one of its kind in our city. A movement space with equal attention to yoga and dance and we are SO proud. In Fort Lauderdale, you're not going to find many recreational dance classes that can entertain the former, current or wanna-be dancer. We are happy to provide that for our community. At Funk&Flow, you can take a soothing journey into your hips and low back, invigorate your whole body with dynamic asana flow or break it down like you're a video star. Any route you choose, we ask that you leave your heart and potentially puddles of sweat on our dance floor.
Ashley: My proudest moment has been taking the leap to do it. I'm still leaning into this yoga teacher, entrepreneur, female business owner, warrior goddess that I felt called towards. I stepped off the ledge of a very different life – this new story, I'm still in the beginning stages of creating and I'm proud to be here – learning and growing and being vulnerable with our Funk&Flow community who are all essentially doing the same thing in class. It's a symbiotic relationship and all parts are contributing to my story. And, to feel like I am finally the author of my life although, still learning to write – is pretty rad.
Jessi: I've been teaching movement classes for a long time – hip hop classes to my peers and dance fitness classes to the happiest people I've known. I'd teach 10 classes per week at 4 different gyms, while simultaneously pursing my master's degree or amidst my dietetic internship. I'd rent space at martial arts studios to teach at odd hours because that's what was available. I've had my eye on a "space" for years – not entirely knowing the movement forms it would house but knowing it could be a place where people feel joy. All knowing that any amount was too much, I'd still feed my dreamer's heart and call the number outside vacant properties. And let's be honest, those calls ended quick. Well – here we are. Funk&Flow is born – a space for movers and groovers to unite and express their most authentic selves. And from what I've been told, they leave feeling an abundance of joy. I guess when there is a will deep rooted in truth, the universe will sure find you a way.
Funk&Flow:
Our proudest moment(s) has been hearing people say this is exactly the space they were looking for. You can't be all things to all people – so when someone identifies with what we've created, it's so gratifying to feel like you are serving a need. We've put so much mental, emotional, physical and spiritual energy into creating this and having to trust that people will get it – that we'll attract our community of people – it's leaving your heart wide open. So, when it's received graciously – it's a thing of magic.
Pricing:
First Class: $10
Drop in: $14
8 classes/month: $88 (autopay)
Unlimited classes/month: $108 (autopay)
Class Bundles: $14/class
Contact Info:

Image Credit:
Max Riehn, Aaron Bodden, Mike Diaz
Getting in touch: VoyageMIA is built on recommendations from the community; it's how we uncover hidden gems, so if you know someone who deserves recognition please let us know here.