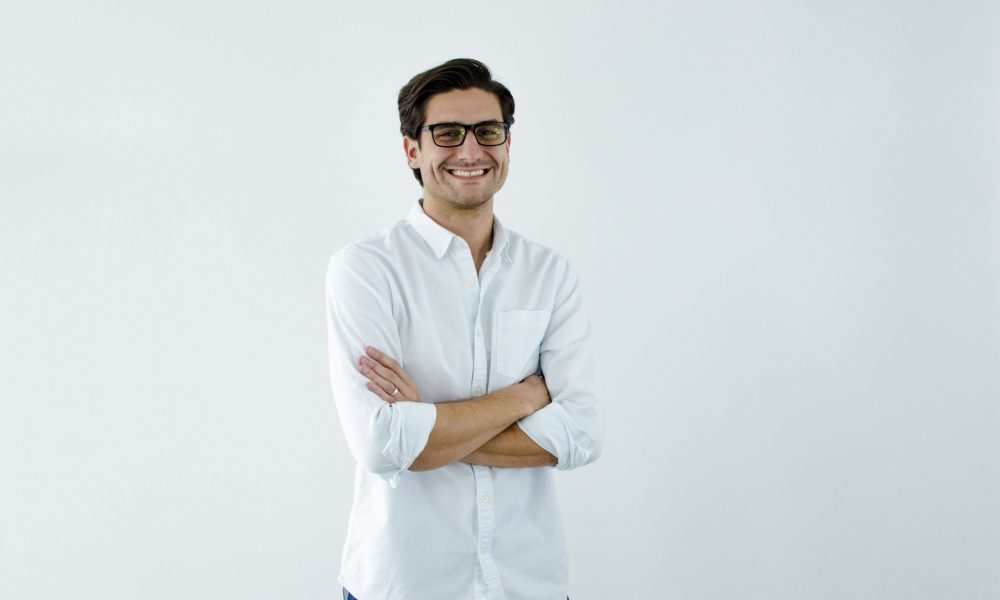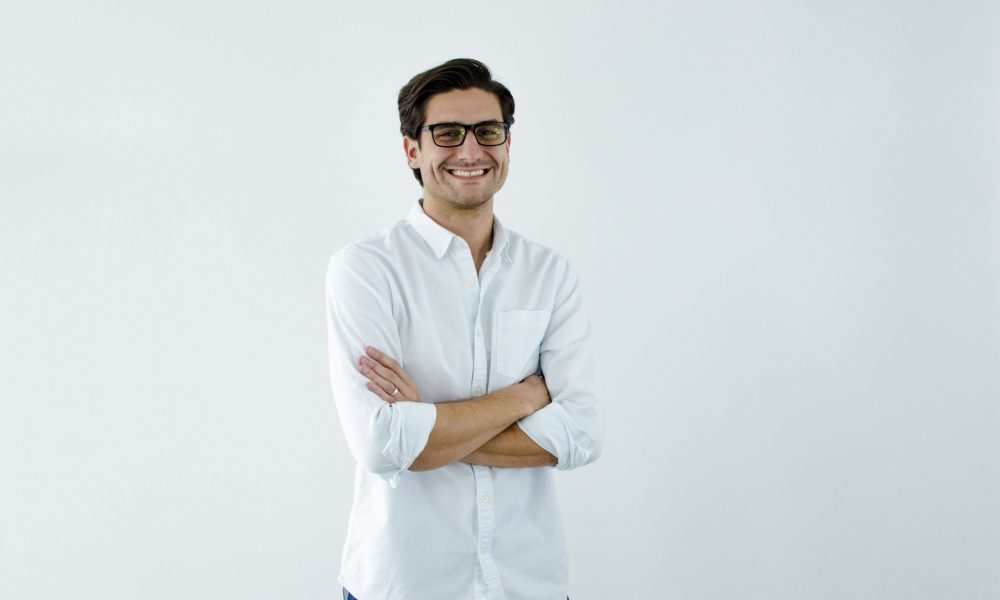 Today we'd like to introduce you to Antonio Manueco.
Antonio, please share your story with us. 
My story begins as a young kid that wanted to buy everything from sticker albums for the World Cup, to Legos and Video Games. I was aware that money couldn't be "printed" (at least not in the way I thought about it) so I got started early in my life by selling drawings of what was then a very popular Japanese Anime, "Dragon Ball Z". This gave me the vehicle I needed in order to autonomously purchase things in exchange for my efforts. I had a knack for it and my peers seemed to like it.
During these times I also began developing web pages with GIF's on Geocities, marking the start of my "developer" career, which later turned into a music CD burning endeavor in my teenage years, followed by building computers, gaming rigs, and providing tech support. The inert passion and drive to give myself the opportunity to get things without having to depend on anyone else was what ultimately led me to open blubeta in the summer of 2010.
In my first year as an Industrial Engineer student at the University of Miami, I realized that I needed something more stable if I wanted to indulge myself in the delicacies of Cup Noodles and Chef Boyardee. I ended up working at Apple for 8 months, where I experienced the launch of the iPhone and started understanding the importance of developing emotional intelligence.
After leaving Apple, I decided to take an internship in the Telecommunications department at the University, which worked perfectly since I no longer had to drive to work as my entire life and commute was on campus.
I spent the following six years as a Network Engineer at UM. During this time, I realized the void that Miami was experiencing between software development and tech stack growth. Most developers I knew at that moment were not aware of the underlying mechanism and the parts that went into launching an app or a service to the rest of the world. I became aware of this gap, and it fueled the drive to start a company of my own, taking advantage of all the knowledge and skill sets I had been acquiring. I didn't know exactly how or what it entailed to build something amazing as I envisioned it, but I was betting on myself and my ability to adapt to constant, unforgiving, change.
Today, I look at the great team and unique environment I was able to create, with an inclusive and special culture, and people willing to push hard with me, and it fills me with gratitude and satisfaction that we are on the right path to continue building great things together.
We're always bombarded by how great it is to pursue your passion, etc. – but we've spoken with enough people to know that it's not always easy. Overall, would you say things have been easy for you?
Underdeveloped ecosystem, access to individuals with high potential and good work ethic, successful mentorship community, clients who valued the impact of technology on their business.
We'd love to hear more about your business.
blubeta is a Miami-based Software and Acceleration company that develops native & web applications, evaluates infrastructure to automate and implement continuous delivery, and integrates systems for startups and SMEs.
blubeta Method
Our value proposition is simple: We deliver high-quality products in a timely manner. To that extent, we stand behind our pillars:
Risk Control
One of the traditional problems in software development is timelines. The unexpected is always around the corner which is why we have developed a method that mitigates risks so that your project is ready to go and delivered on time.
Scalability
When we build your product, we develop in a way that's scalable. We are always thinking about what the next step will be, to make sure we don't take any shortcuts that will inhibit you from growing more.
Transparency
Timeline and budget are very important factors for our clients and to us. We understand that your business needs to evolve, and we are able to shift perspectives very quickly. So if any change is necessary, we will assess its potential impact on both factors and communicate fluently so that you always know what's going on, and expectations are always met.
Process
We combine a holistic approach with a comprehensive understanding of the parts, which enables us to diagnose and solve the most complex technical challenges in the most efficient way, and turn them into solid products and technology tools.
Our Personal Touch
At blubeta, we enjoy productive afternoons with our cafecito: "Cuban style", handcrafted in-house coffee made with love, which plays a big part in our culture. Coffee lifts your mood, gives you focus, enhances creativity and boosts productivity. When you work with us, we make sure to build your project with the same love that we brew our coffee.
Our Services
SOFTWARE INNOVATION AND MARKET-LEADING SOLUTIONS
Product: We build intelligent digital experiences that help businesses grow.
User Experience:
User experiences are about understanding what would make a user become an advocate of your product and want more. We help you differentiate and grow your businesses by carving out the right experiences that forge strong customer relationships.
Flow & Navigation:
Thinking about how the user gets from point A to point B is critical when it comes to distinguishing your brand. A well-thought navigation system acts as a roadmap to direct visitors to various pages and information on your site. Combined with a positive user experience, it leads to more sales and brand loyalty for your business.
Wireframing:
Every great experience has an even greater bedrock. Before we design, build, and launch products, we create the structure or "skeleton" of what we are building, in order to get you thinking about the core of what your product should be. We help you define your goals, your purpose and help you map out the vision of your product.
Intuitive Interfaces:
In order to build great products, we need to incorporate years of theory and experiences in the manifestation of an interface. When we design user interfaces, our goal is to make it intuitive, which means an interface that works the way the user expects it to.
Rapid Prototyping:
Fail quickly. Statistically speaking, most concepts will fail. It is important to be able to prototype ideas, features, and strategies quickly and at a low cost. Building something "just enough" to test the market is important to validate and iterate.
Engineering: We work as your technology partner or offer our Team as a Service, seamlessly integrating with your in-house engineers and embracing your mindset helping you achieve your goals.
Mobile Development:
Mobile development deals with developing applications that are distributed through the App Store (iOS) or Play Store (Android). This is referred to as Native Development. We use Facebook's library "React Native" in order to accomplish these projects.
Web Development
Web development deals with developing applications for browsers across all different types of devices including desktops, laptops, tablets, and mobile phones. This involves "responsive" development in order for these web apps to resize themselves depending on the device that is viewing them.
Network & Infrastructure:
Applications need the ability to connect and "talk" to each other. The communication vehicles that allow these applications and clients to connect to the servers or "backend" need to exist. When dealing with data, these vehicles also need to be secured in order to protect the integrity of the data and verification of sender/receiver. This extends into PCI & HIPAA compliant structures that govern payment systems and medical health records.
System Integrations:
Binding all these ingredients together can be looked at as a "whole" system. Whether you need to integrate with external or third party payment systems or get information from an external source via some type of API, we can architect and deploy a solution that can fill the gap between the flow of data in your system.
Content Management Platforms:
There are ways to control the content beyond WordPress. The new wave of headless CMS (Content Management Systems) allows information to be updated and delivered to your customers over real-time.
Consulting: technology solutions to accomplish business objectives
Technological Feasibility:
What does it take to build your concept? Let us answer those "magical" questions that you have about the technology in order to make your concept a reality. From machine learning to behavioral science, image recognition and more.
Team & Workflow Assessments:
The churn rate for internal development teams can be detrimental to an organization. We can help structure and assess your current Team and process in order to streamline operations and increase the bottom line of your business.
Code & Implementation Auditing:
Not sure if your developers are writing high-quality scalable code? Need a fresh perspective in the technical execution of your product? With over a decade of enterprise and development experience, we are able to assess the quality of the code given the current business constraints. We make sure to align code quality and product execution with the business needs.
Launch & Go-To-Market Strategy:
Building a product is only part of the battle. We develop a winning go-to-market strategy by answering questions like the following: How do you connect with potential clients? How do you offer a compelling value proposition? How do you distinguish yourself from competitive firms? How do you deliver on what you've promised?
Competitor Appraisals:
We identify your competitors and evaluate their strategies to determine their strengths and weaknesses relative to those of your own product or service.
What we are most proud of and what sets up apart from others:
blubeta is unique because we've cultivated a culture of excellence and embrace change as the constant driver for greatness. We believe in the importance of self-empowerment. There is a relentless thirst for knowledge in the air. What we've built is more than a team: we are a family bound together by a dire ambition to be the best version of yourself every day. If you are the same as yesterday, you are worse off today. We push ourselves every day in an interdependent mesh of emotions. If you step out of our day to day responsibilities, you will not find position and title barriers, technical and non-technical barriers, we move as one. As one entity, we feed off of each other in order to achieve greatness. We are nothing without the support and our community. We care about educating and bringing outsiders into this experience. blubeta dedicates time to give back to our community and foster the next generation of hungry entrepreneurs out of Miami. We are setting out to change the world, starting with the individual next to us.
Contact Info:
Image Credit:
Jenny Abrams
Getting in touch: VoyageMIA is built on recommendations from the community; it's how we uncover hidden gems, so if you know someone who deserves recognition please let us know here.