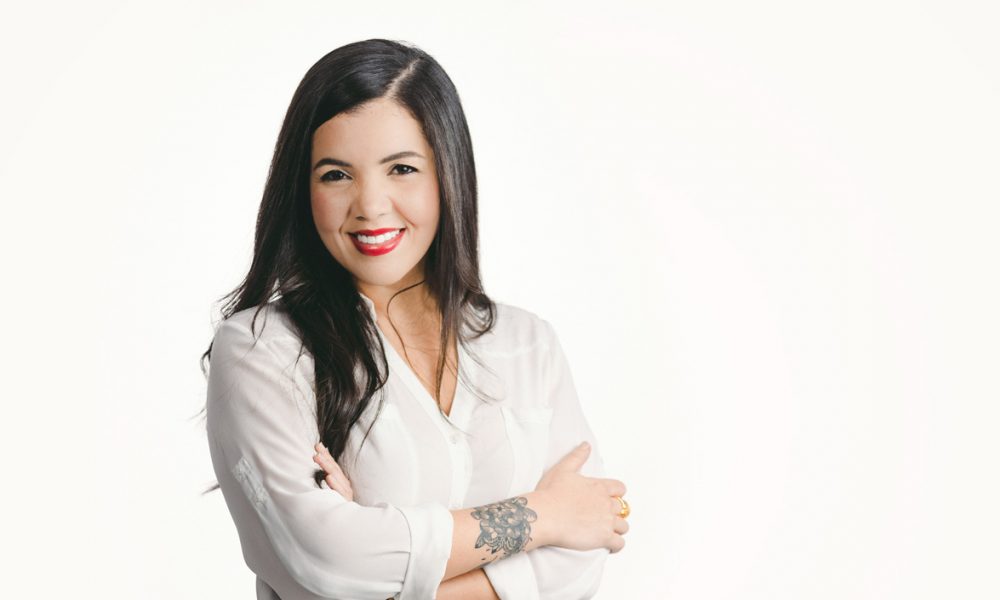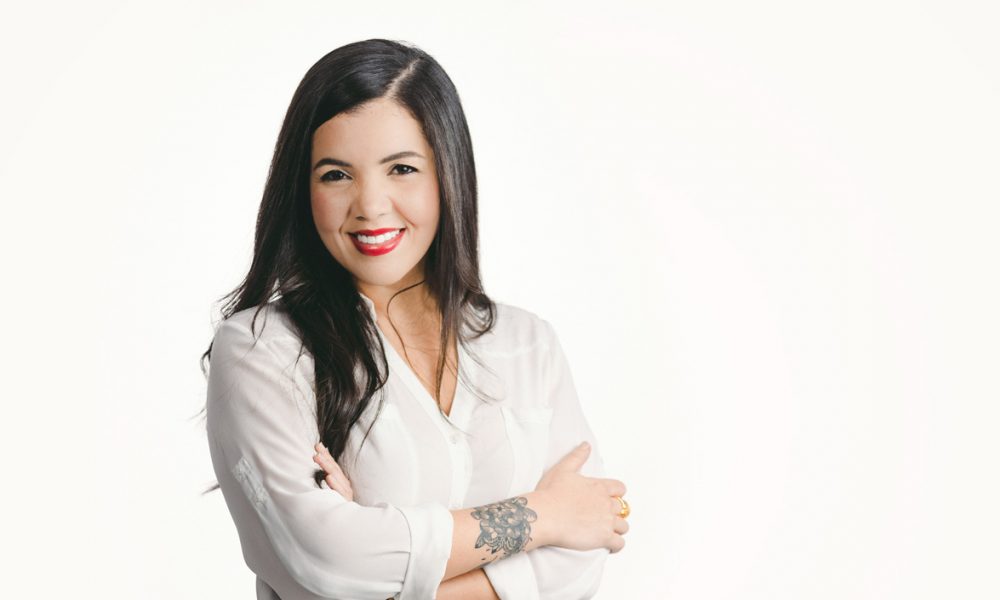 Today we'd like to introduce you to Angie Niebles.
So, before we jump into specific questions about the business, why don't you give us some details about you and your story.
I constantly had a feeling that I wasn't living my life to its full potential, always with a craving to do more, so to live my life to the fullest, I realized that I had to do something entirely out of my comfort zone. At times, it felt terrifying and seemed totally undoable because, according to what is "normal," "correct" or "proper" for my family and my background of traditional Colombian customs, it was too irresponsible of me to live the way I wanted. In fact, my family jokes that I'm a hippie, which I'm not but I'm pretty sure they believe it! But you know, different generations, perspectives and experiences can make things a bit complicated. The worst part is that I knew it was all out of love, so, I couldn't face to disappoint them, but I was so unhappy; I had to do it! So yes, with some encouragement from my mom, I quit my job. Although, it was what I wanted the most, it was one of the hardest decisions I've ever made. A bit of an understatement, considering how hard I worked to climb the corporate ladder and to please my family with a steady job that came with benefits and insurance, just to throw it out the window. But, it was the best decision I've ever made.
The birth of Catch My Drift Design was not far off at this point, but let's rewind a few years, back when I started my first company at the age of 21, my family of course always urging me to put my entrepreneurial spirit on hold to pursue a more financially stable career. This one decision led me into the corporate world and to work for great companies where I gained tons of experiences and learned many lessons. But, long story short, I hated it. I was miserable, is just not the way I roll. What started as a position as a graphic design assistant led to a creative department managerial role, and what came with the promotion and other career opportunities was all the misogynistic discouragement that — I'm sure I'm not alone in expressing this — was incredibly exhausting. Being a lone female in male-dominated industries and environments became so discouraging that I felt I was losing a part of myself. Call me selfish, but that's just not worth the sacrifice.
After quitting my job, I started traveling. I had to get away and just breath for a bit. I've always craved freedom, and in it, I found the help I needed to rebuild the parts of myself that had been neglected. From my travels through Germany, Morocco, Iceland, Bali (which is my favorite), and so many others, I learned what was really valuable for me in life. I met many wonderful female entrepreneurs around the world and by seeing how powerful and independent they were, I became overwhelmed by a new sense of identity and responsibility.
When I fully realized my life's purpose, I was traveling through Indonesia. I met this humble but ambitious young woman named Adele. She, too, had said 'forget it' to her corporate career. But, her reasons were much cooler than mine. She left because she loved the beach way more than her cubicle. Can you believe that? It was hard not to love her after that. By the age of 23, she had built a successful travel company that had grown from one boat to many. She charted her own routes to her own destinations on nearby islands and established strong bonds with the locals. Adele united her passion with her community and her community with her brand. She built her business on friendship.
It was my epiphany! Adele inspired me to take a risk, because life is so worth it and I am worth it, too! So, I am here to do the same for my clients. Catch My Drift Design Co. is not about money or status. Otherwise, I'd still be in my corporate office. Instead it's about something far more meaningful than that… it's about my clients. I built my business on feelings because feelings are a powerful tool when harnessed by the right mind and with a true purpose. With my support and expertise, my clients and I do incredible things to change their lives and reshape them any way they want; this is far more meaningful than a "business" relationship. I want to grow by their side, and help their brands inspire others just as Adele inspired me. Catch My Drift Design Co. is here to help women with great ideas challenge the status quo of the business world, to own it and break from the mold to pursue their dreams. I don't know about you but I want to see more female CEOs and business owners dominating their industries, more girl power and female empowerment.
Great, so let's dig a little deeper into the story – has it been an easy path overall and if not, what were the challenges you've had to overcome?
The road sure has come with its ups and downs but my main struggles have been fear and well, being a woman. It is incredible that in this day and age, is still harder for women to succeed. However, the most challenging thing about these struggles has been having the guts to do something about it.
I struggled a lot with fear. Fear of not being good enough to succeed, of failing miserably and having to go back to living at home. Fear of having to compromise my integrity to succeed. What if I would find myself desperate enough? Would I betray myself and stay stuck in a job and therefore a life I didn't want? All this fear took me down a dark rabbit hole, and all these fears came to life. Sad, and depressed I overdose with antidepressants. Thankfully, I made it through it and when I was back home from the hospital, I had to face what I had lost: my job, my money, my independence, the trust of others, and I almost lost my life. I jeopardized everything that I held dear and everything I was afraid of had happened anyways. There was nothing else for me to do than to be happy.
I learned to make decisions based on the level of satisfaction they brought to me, and this kind of decision making made me feel empowered and responsible for myself and my happiness and this impacted my work significantly. I'm happy now with the stuff I create and the people I work with. I don't waste all my time second-guessing myself; I get to be productive, I trust my experience and expertise and most importantly, I look at each project as something necessary for someone else's happiness, which makes me feel fulfilled. This, along with my epiphany in Bali, lead me into the path of creating Catch My Drift Design Co. and the Catch My Drift Travel blog, as female empowerment platforms and tools to succeed and be the change I want to see in the world. You know how that saying goes.
Alright – so let's talk business. Tell us about Catch My Drift Design Co. – what should we know?
I created Catch My Drift Design Co. sort of as a spin-off of my travel blog catchmydrift.me. I wanted to create a business that served me and others as a tool for empowerment. I wanted a business built on relationships and feelings of love, empowerment, and equiality, not built on business.
Catch My Drift Design Co. is a digital design studio for female entrepreneurs. I offer brand development, web development, and design and business consultancy as well as technical and often times, emotional support for my clients.
Based online, CMD Co. allows me to reach female entrepreneurs in different parts of the world and to live true to my passion for design and travel. It gives me the freedom to work locally and I on the go, for whenever a find a plane ticket I just can't resist. That sort of freedom, to live the life I want is what I offer my clients.
I'm crazy about serving entrepreneurs as their brand's storytelling strategist by designing their graphics, websites, guiding them and implementing systems that them to grow their own companies and run them in "hands-free" mode. I think that is what sets me apart from other "freelance" designers. I'm not fulfilled by only designing a logo; I like seeing things through and growing with my clients. I love to witness and celebrate their accomplishments because they're my accomplishments too, it means I'm doing my job and that I'm doing it right.
Is there a characteristic or quality that you feel is essential to success?
I'm convinced the absolute, most essential qualities for my success have been a really strict work ethic, which I learned from my mother, the most hardworking person I know and my resourcefulness.
I love knowledge and challenges. When I haven't done something before, so I don't know how to do it, I never lie to my clients about it, but I take the initiative to figure it out. I use every resource available to me at the moment and try my best to figure it out. I do research, ask questions, take classes or tutorials on the subject and aim to figure it out. It thrills me to figure things out, how stuff works and how I can improve on an idea. I love problem-solving, I believe there's always a way, and this belief has humbly lead me to great successes in my career. Now, that I think about it, I owe that to my mother, too! There's nothing that woman can't do; she has always been my inspiration to work hard.
Pricing:
Brand Development | Limited Availability | Investment: $4,500
Web Design and Development | Limited Availability | Investment starting at $5,000
Contact Info:
Getting in touch: VoyageMIA is built on recommendations from the community; it's how we uncover hidden gems, so if you know someone who deserves recognition please let us know here.