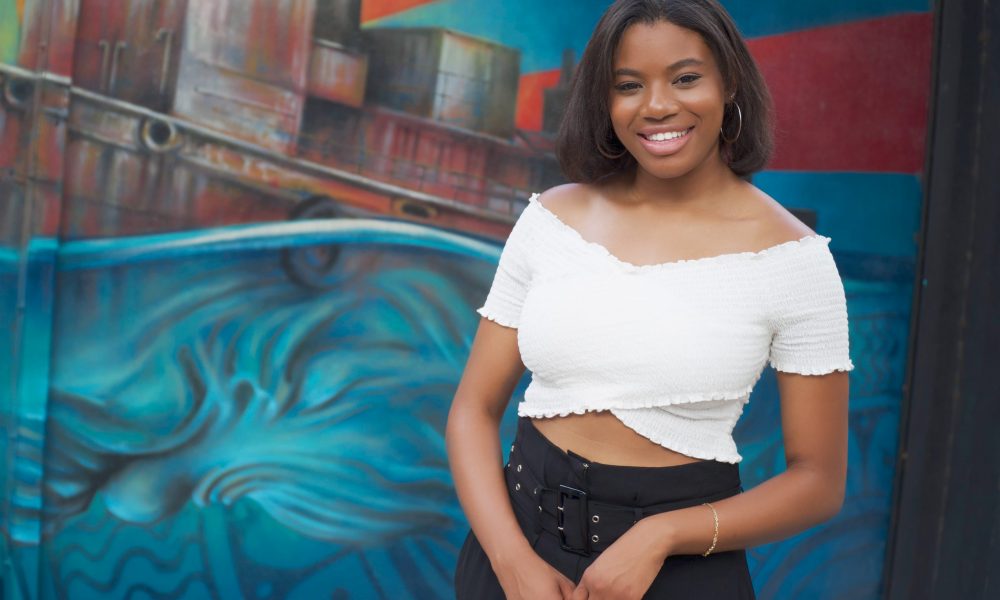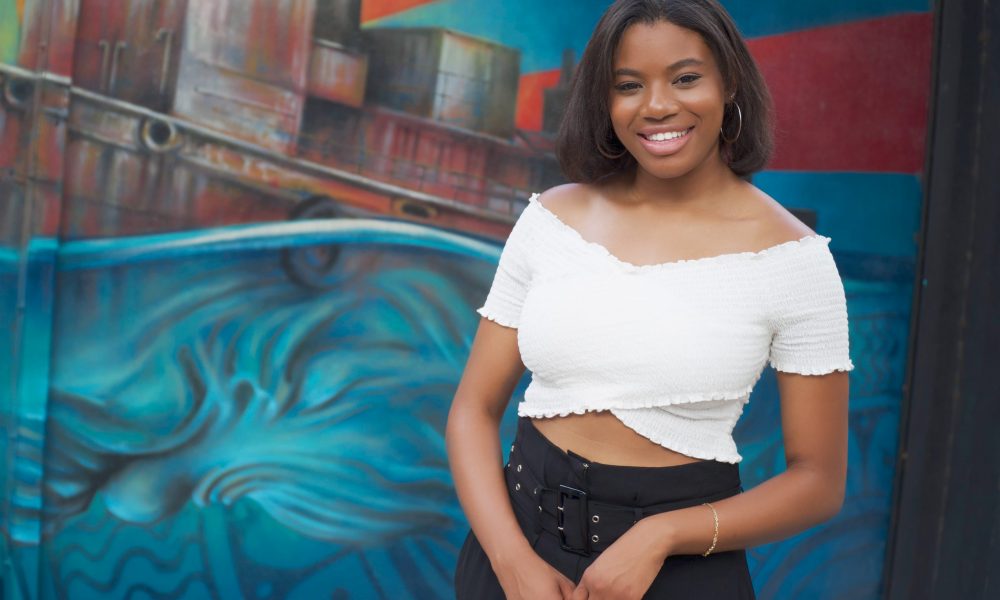 Today we'd like to introduce you to Angeline Fontaine.
So, before we jump into specific questions about what you do, why don't you give us some details about you and your story.
Hello! I am a performer. I sing, dance, act, and model. Starting at four I danced, it gave me a feeling of happiness, a place where I felt free to just dance around and have fun. But growing up, I've always been around music. My parents are originally from Haiti and then, migrated to New York. I was born in New York and then, we moved down here to Florida. However, we took many things with us to Florida. For example, my father is a DJ/Sound engineer and is very popular in New York. So, when we moved, we took all his equipment with us and set up a shop in Florida. We had a house that allowed my father to build his studio and sound booth within the house. Therefore, many clients would come over to record with him. So every week, I would go downstairs and always see new people and I would get the privilege of watching them record and show their talents. As a little girl, I never realized how blessed I was to have these opportunities but I sure did enjoy watching everything. So one day, this singer in her early 20's comes to record with my father and when she walked in the house she was wearing these big colorful heeled knee-high boots, stockings, leather shorts and the coolest jacket I'd have ever seen. I heard her voice and I was in awe. The whole session I sat outside the studio sitting on the stairs just watching them work their magic and my mother comes up to me and says, you like that? And with a quick nod and smile, I looked at her. From there, she enrolled me in some singing classes.
Now, mind you, I did say I grew up around music and I really have. I grew up around arts, in general. My mother used to play the violin and when we moved to Florida, she joined a dance company with my aunt. I would sit in their rehearsals and sometimes danced along with them or sang and it was something I always enjoyed so that's why I was excited to start these new classes to help me with my craft. Even in elementary school, I was blessed to have a very dedicated music teacher who cared about his students, so he would hold little shows for the parents and have a musical at the end of the year. I loved it. But away from school and my family, the music studio my mother enrolled me in was great. It was simple, just some private lessons so I can learn a bit more. However, one day my voice teacher asked me to join the musical they have coming up.
Now, I was nervous because it was a different caliber of students but I auditioned anyway without the knowledge of really being able to act. Next thing I know, another teacher who was holding the auditions had asked me if I took acting classes, I said no, worried that it was because I was bad. But he said that I should because there was something in me that says I was born to do so. Now, of course, maybe it's because the more students he gets, the more money he makes but this felt different. So, I did join the acting classes and it was a monumental change in my life. I was starting to learn how to be a triple threat. These small moments as a little girl is what jump-started me to begin my journey. Growing up, I didn't stop. I joined many different volunteer programs/non-profit organizations that allowed me to work on my craft, perform all around South Florida and volunteer. It did get difficult sometimes though.
Being a performer is not an easy thing. It has a lot of ups and downs and I learned that very early on. Starting with the people you are around. I have the most supportive family and I could never thank them enough for everything they've done for me. However, it becomes a little harder with friends. In these programs and academies, I had some true friends but there were also people with a sense of competition and drive in them, which is amazing but it does take its toll on people when everyone is on that wavelength. The environments become harder and harder and you have to learn to grow tough skin. Even within school, I didn't go to an art school where everyone was doing the same thing so it got difficult towards the end of middle school where students saw some of my performances and instead of showing support I got bullied for it. I got bullied for doing something I loved to do. And that takes a hard toll on a child. It's something that set me back for a little bit but nevertheless, it didn't stop me. I got out of that environment and went to a different school but still being involved in all my programs, performing and helping out the community. I quickly found out that the change in environment was the best for me. I went to a public high school and joined the arts programs and found myself happy to always be around the arts inside and out of school. I saw myself growing and developing in all aspects.
During these years, I learned many different things, I joined modeling classes which in turn helped me find an agent. And I started getting real-world experience, I guest-starred in Netflix's show Bloodline, did some commercials and I started getting more jobs for voiceover work. I also started to perform more at private events and getting calls for singing jobs. I was happy to see the work I've been putting in get some positive results. It's a path and mentality I kept going on for the rest of the years and yes, it still has its ups and downs but that's the business and you just have to learn to keep a positive mind and body. Nowadays, I am a Music major and business minor in college. Performing and taking in my craft, I even got involved in teaching because I realized that everything I learned thus far is something that I loved passing on to others and seeing their growth and development is one of the things that makes me happy. It's hard work but I've learned many different things thus far. As of today, I act in shows, voiceovers and musicals, I perform jazz, pop, classical, R&B, and many more. And it's something I love to do. Performing is a passion of mine and I will keep going at it. I currently have a single out with a music video called Typical and there will be more to come! Thank you!
Has it been a smooth road?
It hasn't been the smoothest road, as said in my story, I did get bullied for doing something that I had always loved to do, and the environments were also very competitive and tough so it was difficult sometimes to keep a positive attitude that would make me want to keep going. Even now, sometimes it's hard when things don't go your way. Especially when you get a long break where you don't feel like you are going anywhere. But as long as I keep a positive body and mind, I learned to surpass it all.
We'd love to hear more about work.
I am a performer. I mainly sing, I sing in genres such as Jazz, Pop, R&B, Classical. I specialize in performing at private events, public events and shows. I do hosting for events and I also act, working in musicals, commercials, shows and voiceovers. As a company, I am most proud of the fulfillment of putting a smile on people's faces during a performance. My job as a performer is to brighten up the event and get people moving and on their feet. When I see that I've accomplished that, I am the happiest person. Finally, what sets me apart from others is my personal touch to everything. I really try to dig deep and bring out what the client wants and provide that and more.
Is our city a good place to do what you do?
Yes, I definitely feel like our city is an amazing place for businesses like mine. If you are starting out, Miami is an amazing place to be, first of all, there are many places in need of entertainment. You will never run out of places to perform and also, there is such a feeling of community that you will find people to help you along the way and show you the in's and outs of everything. That's honestly one of my favorite parts. The amazing community our city provides.
Contact Info:
Image Credit:
ActionJackson Music Inc (Thank you dad!), Diane Alvarez Photography, Evens St Louis Photography
Suggest a story: VoyageMIA is built on recommendations from the community; it's how we uncover hidden gems, so if you or someone you know deserves recognition please let us know here.