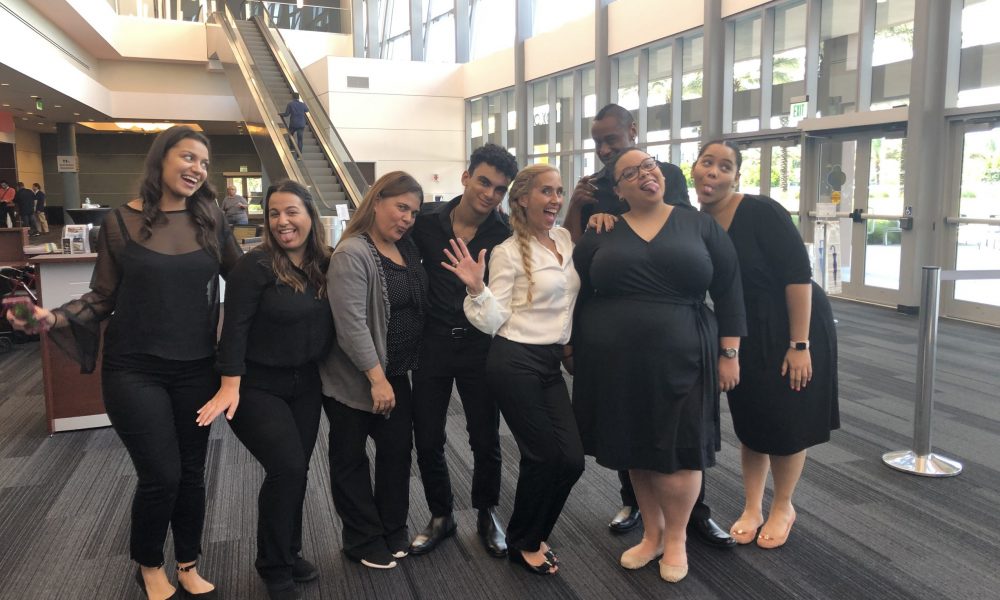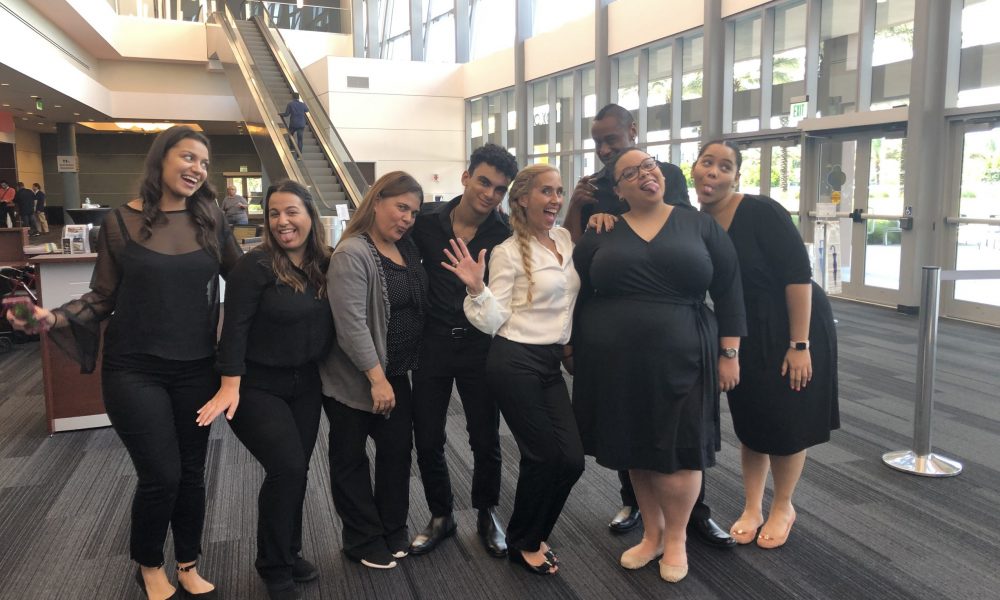 Today we'd like to introduce you to Ana Cruz.
Ana, can you briefly walk us through your story – how you started and how you got to where you are today.
The journey started after high school. I graduated from South Miami Senior High. I wanted to be independent and announced to my parents that I wanted to pay for college myself. After realizing how expensive college was, I looked into job opportunities with companies that offered tuition reimbursement. This brought me to Citibank. I had never worked before and did not even know how a checkbook worked, but I guess I gave a great interview because I was immediately hired as a switchboard operator/customer service representative. I began my college journey at Miami Dade College. My goal was to get a degree in Elementary Education.
By the time I earned my degree, I had moved up the ranks at Citibank and was working in Human Resources. Part of my position involved planning the large employee events, like the annual picnic and holiday party. I found this part of my job came so easily to me and I enjoyed it so much that with a teaching degree in hand, I decided to continue to work at Citibank. I was promoted to Marketing Manager, where my job was to plan events for the company's top tier clientele. I also volunteered for the March of Dimes and was part of the planning for local events like their annual walk and galas. When my position at Citibank required I work from New York,  I just could not bring myself to leave Miami. I took a position at the American Diabetes Association and put my years of corporate planning experience and my not-for-profit experience from my volunteer work at the March of Dimes, and successfully planned events to raise money for diabetes awareness and research in Miami Dade County.
While my work life was evolving, my personal life was ever-changing. I got married and had a baby boy and was balancing work and family pretty well, I thought. One day I was sitting in my office and I got a call from son's nanny. She told me my son had stood and she thought he may walk very early. After that call, I looked around at my beautiful office and then walked to my boss' office. I announced that I would give as much notice as he needed but I had decided to start my own business. In truth, I had just come up with that idea on my walk to his office. I gave myself the deadline of one year to be making the salary I was making the day I resigned. I can't explain it, but something clicked that day that told me if I was going to miss milestones, I needed to be doing something bigger. Something on my terms. It is not that my job did not do amazing things for others, I just suddenly yearned to take control of my career and do things on my terms. I never thought I had an entrepreneurial spirit but destiny thought otherwise.
Eighteen years later, I have never regretted the decision I made on that fateful day. I started my business by shadowing a planner I admired. She taught me the ropes, referred me my first client and I am forever grateful. Susie Becker was very kind to me and as a result, today, I am always willing to guide and mentor upcoming planners. I feel that I need to pay it forward and make a difference in someone's life the way Susie helped me. Bill Hansen, a well- known caterer and event venue manager, also helped me along the way. I met Bill while working at Citibank. He was my go-to when I wanted to impress the bank's top-tier clients. One day he got a call from a New York production company asking him for the best planners in the city. He gave them my name along with a few others and called me asking me to check it out and let him know if these people were legit.
Long story short, they were, and I was selected to represent Miami on a show called, "Whose Wedding is it Anyway?" on the Style Network. From 2005 to 2010, I was able to showcase my talents on reality TV while inspiring other planners and helping brides around the world. The show reached 83 million viewers and gave me the opportunity to do events in various parts of the US and internationally. I remember getting a call to do a wedding in Chile for a local couple for another Style Network show called, "Married Away". I turned down the opportunity because I had to travel during Thanksgiving and at this point, I had two small children. My husband told me, "I got this! The kids are too young to read a calendar. We will celebrate Thanksgiving a different day this year!" So, off I went on another adventure. I have been blessed to not only do what I love but to be able to showcase what I do to inspire so many people. I still travel and speak to planning groups whenever possible and am always willing to be the person that helps someone who wants to learn how to be an asset to the event planning industry.
Overall, has it been relatively smooth? If not, what were some of the struggles along the way?
The road to running my own business was not always easy. It was difficult to go from a steady corporate paycheck to the unknown. As my own boss, I work harder than I ever did because it is all on me to fail or succeed. It is really difficult to put a price tag on your work and at the beginning, it was very hard to figure out what my time was worth. When you own your own business, you have to assign a price to your talent and that is very tough.
Putting in the hours to do the job right is also difficult when you have a family. I could not do it without the support of my husband. He has always understood and supported my goals. With a successful and demanding career of his own, we were able to figure things out so our children were always with one of us. As a mom, missing out on school events or milestones is never easy, but now that my kids are older, they are proud of me and that makes remembering the things I missed easier.
Finding staff whose vision and drive matches my own was a challenge for a long time. While I was on TV, I had people interested in working with me just to be on TV. Even without the television exposure, it was still a challenge as the vision of what an event planner does is so glamorized. There was one event where the caterer failed to mop the floor of the venue and my client was going to lose their deposit. I proceeded to mop the floor myself and my lead coordinator told me, "Let them lose their deposit, I would not mop a floor for anyone!". My reply to that was, "I am the owner of this company, and I am not too good to mop a floor for our clients". That was the last time that person worked for me. Since then, I have been blessed to find a team that will not only mop a floor, but do it without skipping a beat because it is the right thing to do.
We'd love to hear more about your business.
My event planning company, Ana Cruz Event Planning, has been successfully delivering fairy tales and bringing the "Wow" for 18 years. There are many great event planners out there but what sets me apart is that I listen and bring a client's vision to life, no matter what that is. I can make the most unconventional request happen. Over the years, Ana Cruz Event Planning has granted unique requests from an Asian Disco themed wedding to an indoor bumper car arena at a corporate event. There have been so many unique things in between! I pride myself on being able to do everything from an over-the-top event to a simple and elegant affair. It gives me so much joy to pull an idea out of someone's head a make it a reality.
I do a very in-depth consultation with every client. They usually come to me without an idea but they do know what they like. I ask the questions to come up with the ideas that they would have thought of if they had been planning events for over 20 years like me. I have arranged a flyover for a groom who was a pilot. I have made it snow in the summer. I have had a group of 900 feel like they have been in a time machine. I have also done a simple wedding for 60 people in a garden. These are not reflections of me, but a reflection of each clients' story. I am proud of my ability to do that for thousands of people.
I am also really proud to be respected in my field and called upon by event planning organizations around the world to speak to their members. I am very proud of all of the high school and college students that I have mentored and trained over the years. And I've never lost sight of the importance of giving of my time and talents to the community.  I continue to do volunteer work for charities in my community.
My challenge to my staff and those I mentor is to open their own business and put me out of business. It is a gift to do something that people will cherish forever. Whether it is helping them on their career path or creating a milestone for a client, I am so very lucky.
Contact Info:
Image Credit:
Domino Arts Photography
Suggest a story: VoyageMIA is built on recommendations from the community; it's how we uncover hidden gems, so if you or someone you know deserves recognition please let us know here.