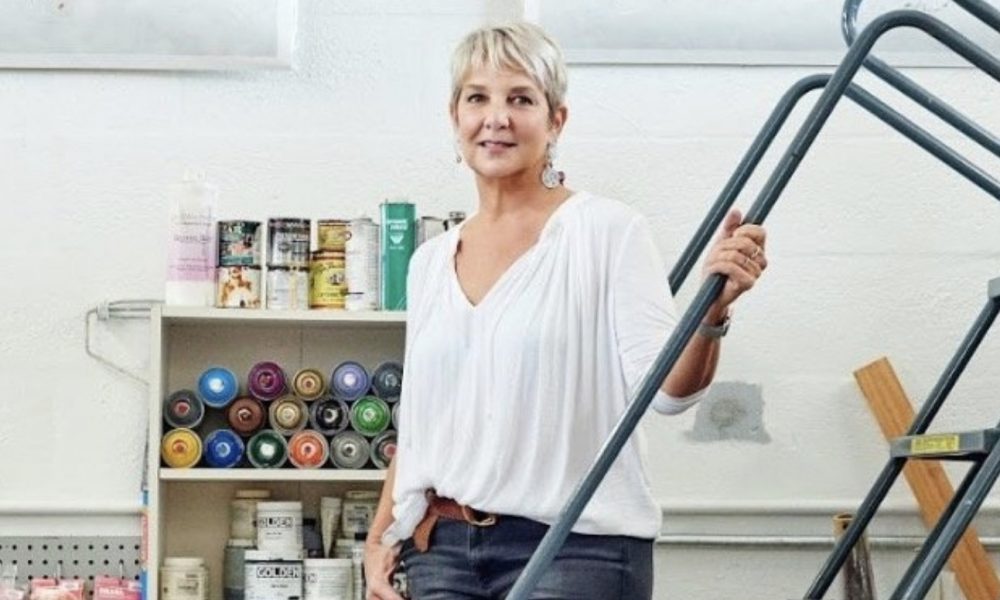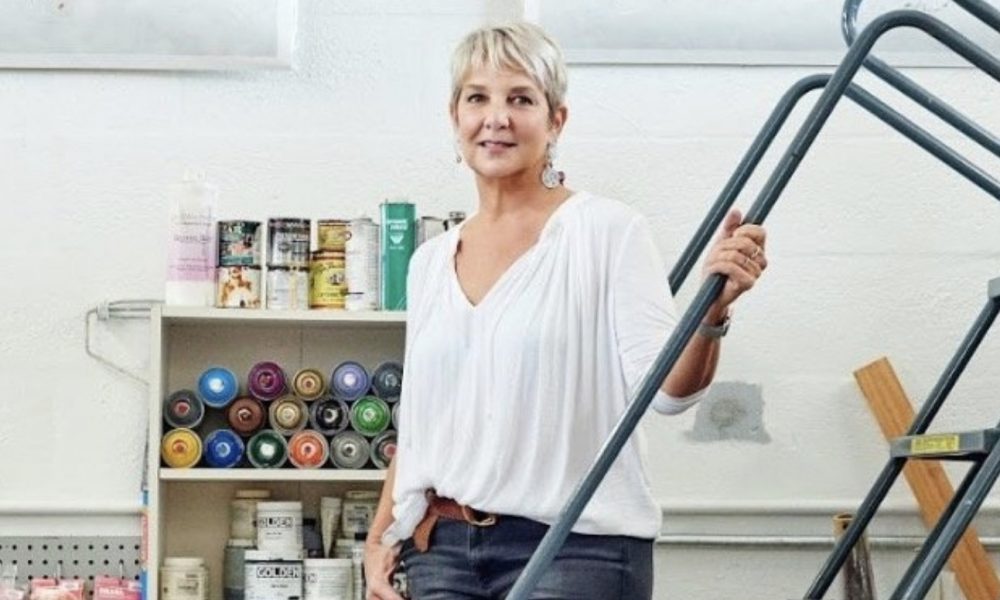 Today we'd like to introduce you to Alette Simmons-Jimenez.
Alette, please share your story with us. How did you get to where you are today?
I grew up in a house full of creative people. My grandmother designed and fabricated dresses for high society ladies in Chicago. My dad was a US Air Force pilot but in his spare time he tinkered in his dark room and produced great family movies and photos, and then he was also a wood turner, creating all sorts of strange vessels and lamp bases. My mom was a painter and later an accomplished and successful interior designer. I was one of four children. On any normal day, we could all be found sprawled on the floor with every drawing utensil in the house, copying old master paintings out of my mom's art books.
As we grew up it became obvious I was always the one out there trying to be different. I was the independent one throwing caution to the wind, willing to take risks and experiment. I had my own ideas and wanted to put them in motion without jumping through someone else's hoops. The perfect artist storm was brewing.
I went off to college and set things in motion. Unfortunately, art school doesn't really prepare you for just how layered, complex, and difficult that "I'm going to be an artist" idea truly is. My work is in museum collections, I've exhibited internationally and been awarded numerous accolades along the way but I've dealt with a lot of rejection, self-doubt … and more self-doubt. I've learned the rule is to gather tons of blind determination, be persistent, learn how to turn negatives into positives, and to continue onward with each failure. It's an uphill journey for life. But, also, at the end of the day, for me the personal rewards are really immense, and I LOVE WHAT I DO!
I met my husband in New Orleans and we left the US to live in the Dominican Republic for the next seventeen years. As soon as I was off the plane I began to set up a studio and to venture out to discover this new community. Here is where I began my career as an artist, and there were many hurdles and hoops to jump through. I worked obsessively hard and years later, before I left to return to the US, the Dominican government honored me with one of the highest awards in my field.
Has it been a smooth road?
I believe there are challenges at every step, all along the journey. As I overcome one, there's always another waiting. When my husband and I started a family I never expected the experience to be so huge and fulfilling. But then on the flip side was the very difficult struggle, every single day, to do it all. Now, thankfully, everyone is set and happy, and although I would never want my "mom job" to end, today I can place creating art and developing ideas above everything.
Back in the beginning, I found the isolation that's needed to be in the studio, making work, overwhelming. I'm a very community and socially oriented person. Every three days I wanted to quit and get a normal job. To get out of the studio I started creating all sorts of outside projects. I was trying to escape from the very lonely and intense process of making good, valid, and relevant work. An important step for me was to develop a sincere circle of like-minded friends and colleagues to run to for dialogue and support.
After a time, I finally discovered if I fine-tuned those "outside projects" and brought them into the context of my work they would become the most satisfying part of my practice. I can even say, what I most enjoy is showing my work out in the community, for an anonymous public, where I can only imagine that people will possibly engage with it. It's a hopeful endeavor. Hopeful that maybe someone I'll never meet is really moved by it. I've always dreamed big, the bigger the better, and I've never hesitated to take the detour when a roadblock appeared.
So far, obstacles have been what pushed me out of my comfort zone and led to change and sometimes improvement. I spend hours happily isolated in the studio every day now, but also, an absolute must is creating time for projects with my colleagues and my community. That's what keeps me connected, grounded, and energized.
We'd love to hear more about your business.
I'm known as a multimedia visual artist and I've heard people say I'm hyper-creative. I would agree as I find it hard to keep ideas from pouring into my head. I spend a lot of time recording ideas and then sifting through them and tossing unrealistic ones. I'm known for bringing people together. I really need people, so it was a no-brainer that creating community is always a big part of my direction in life.
My business is officially Artformz, LLC. I formed that company to stand in professionally for all my projects. On leaving the Dominican Republic I settled here in Miami. I had a studio at the ArtCenter South Florida and was represented by a gallery in Coral Gables. After a time, I became frustrated with gallery representation, so I thought I would experiment on my own. I began by founding and directing an artist run space Artformz Alternative in the Miami Design District. Back then we were pioneers situated where Fendi, Michael's Genuine, Oliver Peoples, and Rolex stand today!
After four years, I moved the space to Wynwood to escape rising rents. There I continued creating grant-winning programming for a total of eight years. After closing the gallery space, I moved down the street to a fantastic little loft in Wynwood where I could dedicate more time to my own studio work. I continued to produce a few nomadic exhibitions, organized an artist exchange with Spain, and headed up the Florida Chapter of the national non-profit ArtTable, Inc. for three years.
Then, once again, buildings were being bought and torn down, so I moved up town to a dream studio in Little River. I've been very inspired here and have been able to create a large body of new work, including a line of design objects. My latest crush is Art & Company a podcast I recently launched. It is unscripted and fun conversations with the creative people that make up our Miami Art Scene. Podcast guests come to my studio where I host, record, and edit all the episodes. I never stop striving to make my own personal borders wider and more diverse.
Is our city a good place to do what you do?
I feel like Miami is a great place for artists or art professionals to start out. To maintain an artist's studio like my own (established but always emerging) it does need work. We need more corporations and institutions to support the artists living here, to buy their work, or to create programs to highlight their work. It takes a few good leaders to join the likes of ArtCenter South Florida, really setting a great example in supporting all artists in the 305. If more local institutions created similar programs the rewards are really big for the company, the artists, and everyone living and working here.
Contact Info:
Address: By Appointment
Studio: 294 NE 71st Street, Miami FL 33138
Website: www.alettesimmonsjimenez.com
Phone: 305-439-9577
Email: hello@alettesimmonsjimenez.com
Instagram: alette2012
Facebook: alette
Twitter: Alette_SJ
Other: instagram: artandcompanypodcast
Image Credit:
Lucie Hugary for Twyla (portraits only)
Getting in touch: VoyageMIA is built on recommendations from the community; it's how we uncover hidden gems, so if you know someone who deserves recognition please let us know here.