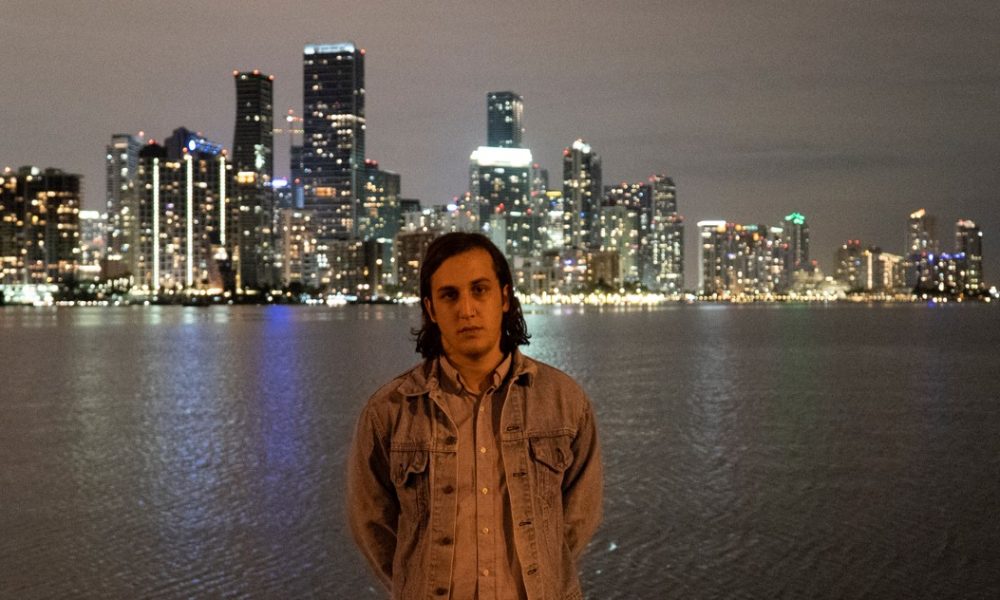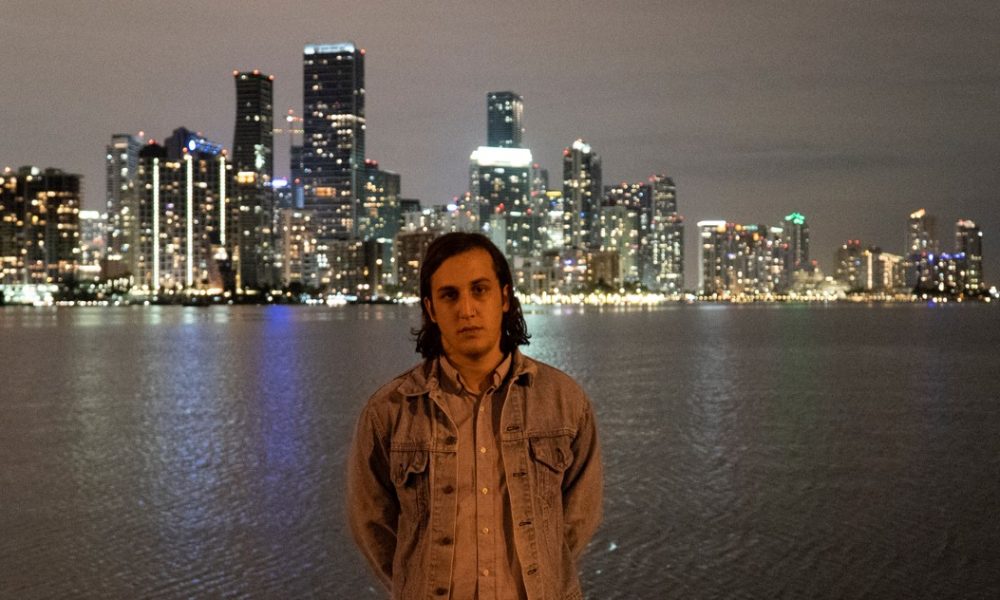 Today we'd like to introduce you to Alec Jerome Kreisberg.
Alec, please share your story with us. How did you get to where you are today?
From as early as I can remember, I wanted to be an artist. I spent loads of time in my childhood drawing scenes from my super hero inspired imagination and was fortunate to have a mother who pushed me to learn the piano when I was six. I learned the basics of music and how to play but didn't feel free to experiment loudly unless I was alone which was rare while living with my parents.
Throughout childhood into my preteen years, I drew cartoon strips, created my own characters, and did impressions with the aspiration of becoming a cartoonist. I enjoyed entertaining people and making them laugh as well as cartoons and the process of animation.
In middle school, I signed up for music class but the program didn't allow piano players so I picked up the violin at age twelve. This was in 2005, and one of the other students in the class introduced me to this new site called Youtube, which at the time was largely used by kids to watch illegally uploaded anime. Initially, I was very put off by the site and the thought of my friend wasting away his days watching anime on this "nerdy" sounding site but sure enough, I went home, checked it out, and got fully sucked in. I started a channel, with my best friend at the time, called Project AKAA and we began posting our own original sketch comedy videos along with tributes to other funny Youtube channels like Smosh. The original video, "Ms. Siwel", actually did well locally and seemed to entertain a lot of people who had gone to my middle school and had to endure classes with the teacher it was based on. It was the pursuit of making funny videos on Youtube from eighth to tenth grade that had me practicing video editing and I upgraded from basic tools like Windows Movie Maker to Roxio Video Editing and Sony Vegas.
Going back a bit, when I was thirteen, I won an Xbox as third prize in a Newspaper contest to create a poster that encouraged the youth to recycle. It ended up being a better prize than first, which was a trip to Disney, in my opinion, because it eventually led (by process of playing a lot of Halo 2 online matchmaking games) to meeting someone who was making films within games – Machinima. I ended up getting a video capture card and tried to make some films for myself in Halo 3 using the free moving camera, and some free "actors" that I met online. I started thinking of new ways to tell stories and enjoyed the feeling of filming 3D games.
Fast forward to when I graduated high school in 2011, I had established myself as a violinist, picked up the guitar, mandolin, some vocal skills, music theory knowledge, and a budding new interest in making beats with some help from my friend Renzo who I would jam and produce music with sometimes. Although I didn't have terrible grades I didn't feel compelled to apply to any universities. I had convinced myself after watching hours of Youtube videos, that condemned the university system in America, that college was a scam not worth taking out loans for and that any skill worth learning could be learned through online videos rather than showing up for a scheduled class.
Against what I wanted, I began to study music at Miami Dade College. Within the first semester while studying music theory, taking violin lessons, and learning jazz keyboard harmonies, my mother, who had been struggling with ovarian cancer for the last seven years passed. She had wanted me to get my associates degree from MDC and then transfer to Berklee School Of Music to pursue being a music therapist. Life works in mysterious ways but I have to say at this point I'm glad I didn't end up going down that path. My private violin teacher encouraged me to transfer to New World School Of The Arts and pursue a Bachelor's degree at UF. At the time he was very encouraging and helped me regain myself and find purpose through the violin. About a year and a half into the program, my teacher informed me he was going to move to Texas and take all the other violin students with him. He invited me and I declined, so I ended up staying at New World with barely any other students studying the violin and a new teacher who was younger and less disciplined.
Despite how things were going in my school life I was actively playing live music with bands, producing music on my computer, and making visuals for my own music and my friends. At the beginning of 2014, I decided to take a semester to build a fresh visual art portfolio so I could transfer to the Art & Technology Program at New World to specialize in 3D animation. Unfortunately, two months into the new semester, a good friend of mine and musical collaborator that I used to play paid gigs with lost his life in a train accident. On top of losing my mom, this experience really pushed me to focus on getting good at everything I do, music and visuals, and not wasting my potential in life. The visuals I made to my own and the character drawings I had worked in 2013 got me into the Art & Technology program at New World.
Over the four years spent working towards a completely new degree I was getting experience as a studio musician in various studios around town, playing live gigs with different friends in different bands, developing my skills as an editor and videographer doing documentary style work with my brother Aaron for his site Current. Miami, music videos for my rapper friends, started a brand called 305 Collective and rented a warehouse as a spot to offer creative services and serve as a live music venue in summer 2015, and began running the Youtube channel for my friend's sneaker business, Sneak Peek Luxury. At Sneak Peek, I got a taste of what was happening in the world in terms of sneakerheads and the new wave of rappers and music video edits. I was able to experiment with their content, help them develop their brand, and travel anytime they gave me an opportunity. I was also applying the projection mapping knowledge I learned in school to become a VJ at different venues after meeting a longtime Miami veteran VJ PsyberPixie.
It has been a year since I graduated from college and I've had a chance to work on Massive VR project that will, sadly, never be released to the public, and I've invested the money I've made from that into new film equipment. I am mainly focused on making excited and unique music videos and expanding my own music and artwork, primarily working with 3D and post effects in with my music. I hope to create more multimedia, narrative pieces like the video I did for my graduation The Prophet, a multimedia journey through different cities and into the visual world of the internet following an AI born free from all of our collective data. I was very interested in AI in my last year of college and I still maintain a strong interest in the future and how that will look and feel different than our current time period.
Currently, I am freelancing in all the types of work I previously described and am continuing to push my art and learn as much as I can in the world of virtual art as well as music.
We're always bombarded by how great it is to pursue your passion, etc – but we've spoken with enough people to know that it's not always easy. Overall, would you say things have been easy for you?
Struggles came from dealing with loss and also understanding that the people I work with are not on the same path as me, and growing to accept that. Aside from that, I am grateful to be alive and do what I do despite the inevitable challenges of sustaining a creative life.
Please tell us more about your work, what you are currently focused on and most proud of.
I am most proud of the fact that I am consistently putting out motion graphics, music videos, and music all of 2019. I am sitting on a lot of musical material from not only this year but the past few years and I hope to put out a solid production on streaming services either by the end of the year or beginning of 2020.
I am also proud that my style is remaining consistent yet evolving when it comes to the visuals and I am excited to see what new projects will develop soon. I've been meeting and working with a lot of local recording artists and consensus is we want to work and make some next level stuff. I'm going to keep exploring the concepts in my art like the future, surveillance, etc. like I did in the last project I was really proud of, The Prophet.
What do you know now that you wish you knew when you were just starting out?
I probably would not have done anything differently. I always stressed to myself to make sure I would not have any regrets in life. I have taken risks and done questionable things in the eyes of friends and family but I believe it has paid off and I have been able to actualize myself into the person I always knew I was and would become despite the obstacles. Without the obstacles, I would not have been challenged to become who I always knew I was supposed to be – an artist without limitations.
Contact Info:
Getting in touch: VoyageMIA is built on recommendations from the community; it's how we uncover hidden gems, so if you know someone who deserves recognition please let us know here.