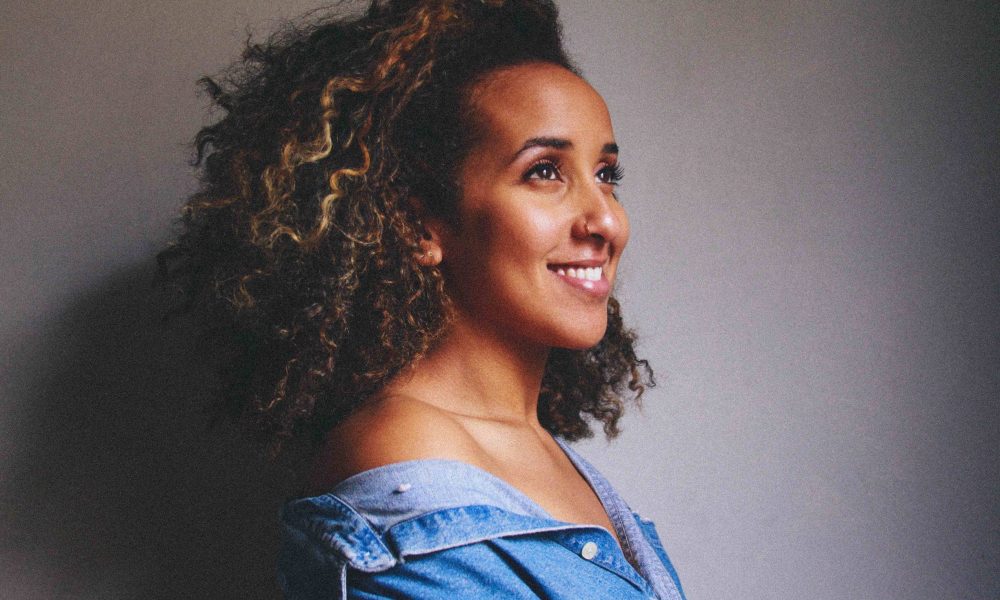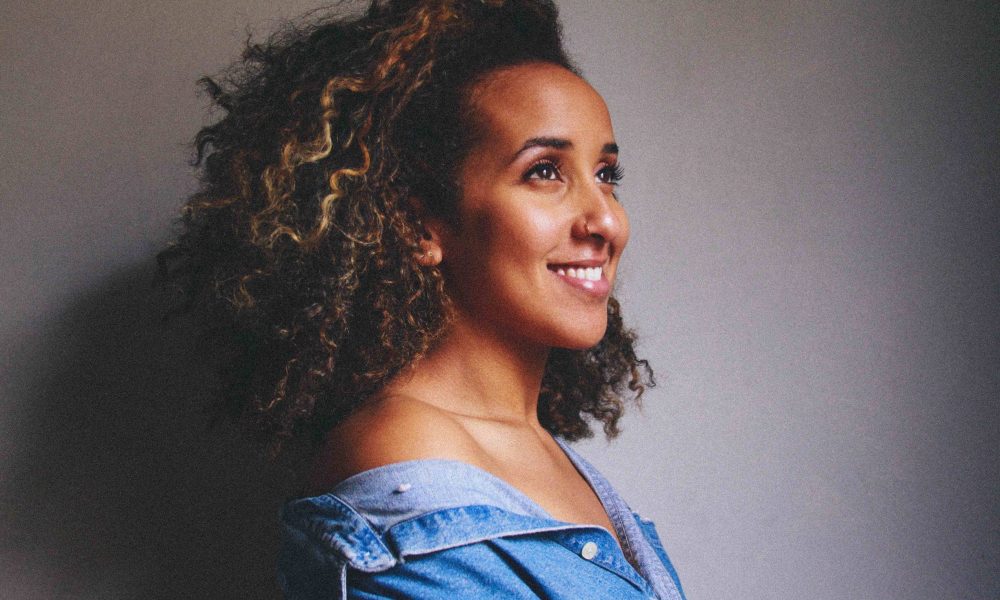 Today we'd like to introduce you to Aida Solomon.
Aida, before we jump into specific questions about your work, why don't you give us some details about you and your story.
I am a content creator who loves to produce the ideas floating around in her head. I was born and raised in Seattle, Washington, spent three years living in Addis Ababa, Ethiopia and now find myself calling Miami home. That's quite a random journey, I know. So let me take you to the beginning and fill in some blanks along the way.
I grew up in Seattle, WA my whole life and attended the University of Washington where I focused my studies on communications but more specifically journalism. I credit my undergraduate experience to uncovering my true passion for storytelling. During that time, I became a journalist for an online publication titled, the Seattle Globalist where I wrote stories that focused on the cultural communities represented in Seattle. It was an incredible opportunity because I began to focus on issues connected with my identity.
Growing up as an Ethiopian-American I was confronted with the challenge of balancing my hyphenated identity. As I'm sure many of you can relate, I grew up feeling as though I was not "Ethiopian" or "American" enough. I felt as though my identity couldn't fit into a checked box. And what amplified the confusion of my identity was witnessing how the west would depict my ancestral land of Ethiopia. I think for a lot of diaspora growing up around the world, we witness multiple narratives about our countries of origin and our identities. For me it was Ethiopia and I witnessed the power of a single narrative, dictated by western media, that portrayed only the negative stigmas. Having been fortunate enough to travel frequently to Ethiopia throughout my life, I was able to form my own connection, understand the layers to my complex identity and witness the positive narratives that hadn't yet been portrayed.
In 2016, I fulfilled a lifelong desire of mine and moved to Ethiopia. What was initially meant to be a four-month stay turned into three years. Crazy, I know. While I clearly found myself comfortable living in the vibrant capital city of Addis Ababa, I discovered another interest of mine, digital marketing. Having a passion for storytelling whether it was through my writing or photography, I knew I wanted to continue to build this into the fabric of my career. I came across an advertising agency called Cactus Ethiopia that was looking for someone to establish their digital marketing department. I was thrilled at the opportunity and accepted the position as the digital marketing manager right away.
For two years I worked with international clients such as Heineken, Huawei, Unilever, Coca Cola and many Ethiopian companies, where I was creating digital media strategies that targeted the growing online population. It was an interesting role because I realized that I had to unlearn a lot of my western assumptions about digital media and what captivated people's attention. I began to really study and learn about the audience that I was talking to; what apps they were using, what were the current trends, what were the pop culture references and so on. What I loved most was how expansive my role was. I found myself growing my skills in graphic design, commercial photography and most importantly building strong client relations. It was an experience of a lifetime and one that solidified my intrigue in digital marketing.
Simultaneously, I made it a point to use my personal social media platforms as a way to creatively bridge cultures. I would strategically post photos that I took in Ethiopia that amplified the growing developments happening in the country. I felt that it was my responsibility to do so and in a very small way, I believed I was combatting some of the negative representations of the country to the west. While I absolutely loved those three years living in Ethiopia, I felt that it was time for me to connect back to the U.S. while continuing to advance in the field of digital marketing.
Fast forward to this current chapter of my life in Miami. I moved in October 2018 and ever since I've have been freelancing my services as a digital marketer, photographer, and content writer. As I mentioned before, I absolutely love to live out the ideas that pop into my head and I try to incorporate that spontaneity with the work that I do for my clients. My services range in various packages. I pride myself as a creative strategist but I also find great satisfaction in creating visuals. My visual work spans from graphic design to food, portrait, and product photography. I enjoy having a hands-on role in each step of the creative process. Depending on the needs of my clients, I curate my services to their industry and overall objectives.
However, more often than not, I'm approached by clients who understand their need to market themselves through digital media but have no clue where to begin. With every new client, I emphasize what their objectives are. Too often I see brands with incredible ideas, products, and services but fail to properly execute their campaigns because they haven't established their fundamental objectives. Ultimately, I believe that behind every great marketing campaign is a powerful story. It's that story in which people will connect with, believe in, and ultimately invest in. How you tell that story is the creative magic. You've read my story, now it's time for me to hear yours.
Great, so let's dig a little deeper into the story – has it been an easy path overall and if not, what were the challenges you've had to overcome?
It's been a journey. I say that because I believe journeys have to have obstacles, wins, defeats, and accomplishments. It includes everything. And ultimately those challenges lead to my accomplishments. So challenges are good. I think one of the biggest obstacles for me was making a career out of all of my creative aspirations. But it wasn't about convincing others. The biggest challenge was convincing myself that I could make a successful career out of my creative aspirations. One of my favorite phrases is, "get out of your own way." I never understood this phrase as much as I have in these last two years. While there are so many challenges we face on a daily basis, I think by far the biggest is overcoming the limits we place on ourselves. I wanted to grow as a freelance digital marketer but found myself amplifying my doubts more than my confidence. It starts with our self-talk and ultimately seeps into every facet of our lives. I've created daily practices to remind myself of my power, my creativity, my ideas and my potential. I've realized that in order for me to be the best at what I do, I have to be my biggest cheerleader.
We'd love to hear more about your work.
I am a freelance digital marketer who offers a wide range of services that can be applied to a business in any industry. Below you can find the full list of the services that I offer. The first thing I do with any of my clients is to draft their core objectives. I like to start with the end in mind. My strong skill is the ability to work with any business and create lasting innovative strategies that leave my clients satisfied. I've worked with businesses ranging from event planners, theatre companies, fitness influencers, educational programs, tech specialists, hotels, and wineries. I am not an expert in these industries by any means, but I know what it takes to market these brands. Digital marketing is the catalyst that I use to venture into any industry. It's a thrill and I pride myself on being a creative strategist. My research methods can be applied to any business and because I practice a "no assumptions," approach to the industry I'm working with I believe that gives me a unique edge.
My services include:
-Brand Evaluation
-Creative Strategy
-Social Media Management and Reporting
-Graphic Design
-Photography (Food, Product, Portrait, Lifestyle)
-Content Writing
-SEO Writing
-Website Management
What moment in your career do you look back most fondly on?
The proudest moment in my career would have to be during my time working as the digital marketing manager at Cactus Communications in Ethiopia. My first client was Huawei and their objective was to generate brand awareness by having giveaways. We had a limited budget and specific metrics to hit for increasing post engagements for each giveaway. From our research, we found that 70% of Facebook followers in Ethiopia were men between the ages of 25-34. We extended the research to uncover more information about the demographic to study their interests.
Soccer was a prime interest for this demographic and as the campaign deadline was approaching, the English Premier League was in full force. Under my leadership, my team executed weekly play-to-win contests surrounding the English Premier League games with the giveaway prizes being Huawei phones. The fans would guess the final score of each game and mention the player that scored a goal as an entry for a chance to win. To our delight, each weekly contest generated post engagements of 4,000 responses on average. Because of the strong response, we only used 30% of the allocated budget which thrilled the client. Due to the success of this campaign, Huawei renewed its contract with Cactus extending its account for another year.
Contact Info:
Image Credit:
All images taken by Aida Solomon.
Suggest a story: VoyageMIA is built on recommendations from the community; it's how we uncover hidden gems, so if you or someone you know deserves recognition please let us know here.