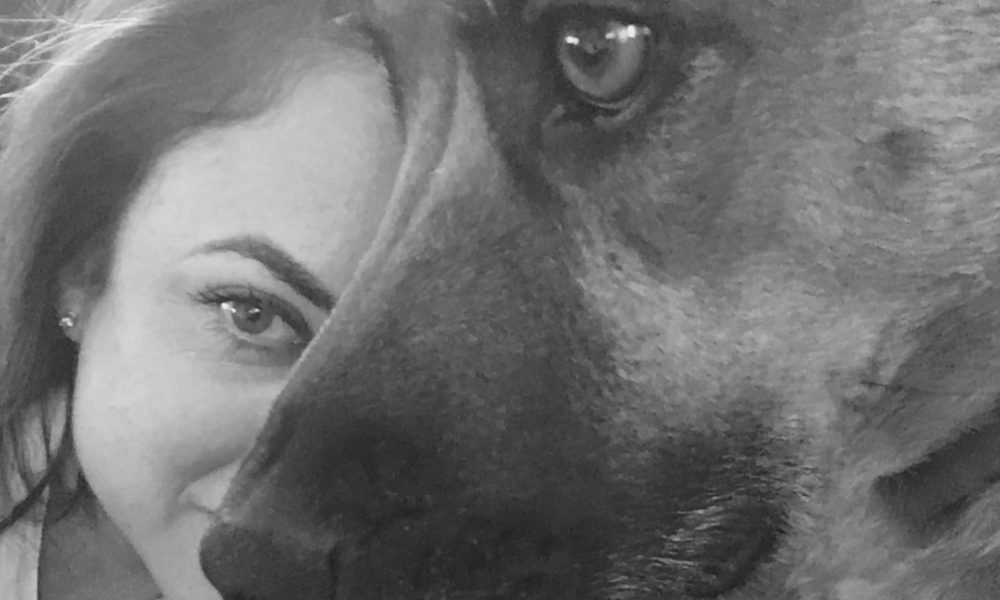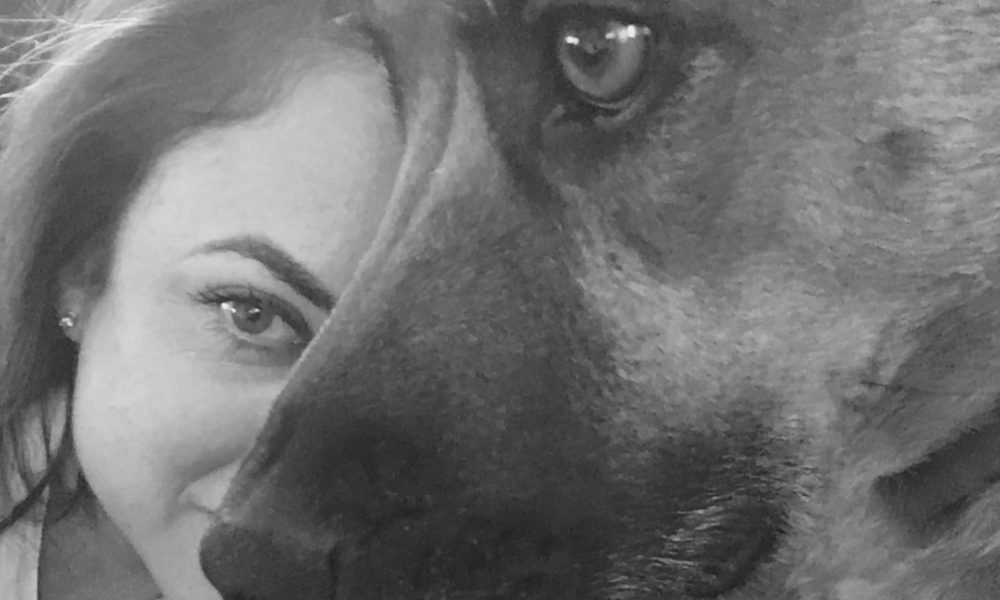 Today we'd like to introduce you to Jamie Lipman.
So, before we jump into specific questions about the business, why don't you give us some details about you and your story.
I started my company in high school. Well, at least in my mind and heart. I officially became legit according to the federal government on Jan. 13, 2011. That was the day absolute was born! And I haven't slept since.
I am one of the rare birds who has known what I wanted to do since I was in high school. At times, it felt like I was an employee at my high school, not a student. I was an employee who didn't get paid and I loved it! I planned every pep rally, every homecoming, every school event, contest or prom. I was president of my school and spearheaded the leadership class. This is where my love for event planning was cultivated.
Since I was little, I was always a social butterfly. You learn to be when you are from a family of five very animated and unique personalities. I was always extremely detail-oriented. As I grew up, some began to confuse my attention to detail as having OCD. Perhaps, I am a little anal-retentive, but without that quality, I couldn't be nearly as successful as I am and need to be so I embrace it! Event planning is a unique business that focuses entirely on the details. No detail is too small to be considered and you need someone like me to make sure that no one skips a beat!
In high school, I would always say "I'm going to own my own wedding and event planning company one day." Looking back now, I know that I didn't entirely know what that meant. I was still young and was about to start college, Go Gators! I wanted to get a taste of the event planning world in real time so I started in the tourism, hospitality and recreation program.
A few months in to my first year, they opened a special concentration in event management. I went to my guidance director the next morning to switch over. You could tell that she was thinking "Calm down little freshman, I am sure you will change your major 6 more times as you evolve as a student." Little did she know, nothing could derail me. I was on a mission.
I have had an unflappable sense of my professional destiny since that day. I spent the next four years of school interning and working any job that could provide even a glimpse into the world of special events. I worked for an off premise caterer, a specialty dessert maker, a party promotion company, a hotel catering department and even a wedding planner.
I quickly learned that event planning isn't  text book kind of stuff. You cannot teach the passion, intuitiveness or creativity that it takes to master this trade. My true education came outside of the classroom by throwing myself in to the trenches. Being at the bottom rung of many of these jobs fueled my passion to start my career. I was the intern on my 13th hour at a wedding, dressed in a black suit, sweating and still asking when the next wedding was. I'm the same person today.
As part of my graduation, I had to have a field experience internship. I took my internship with the Convention & Visitors Bureau of Fort Lauderdale. Ft Lauderdale was my hometown and I relished in the fact that I could intern for the city I loved so much. It was our responsibility to promote tourism to the city. Therefore, I had to know everything from the small businesses in the area to the best hotel bars and the best outdoor activities for visitors. Here, I was exposed to so much of the hospitality world and I began to grow a major database of my own.
It was through this internship that I met my mentor, the CEO of Turnberry Associates. Although, I had other job opportunities outside of the state, I decided to begin my career at The Fairmont Turnberry Isle Aventura, owned by Turnberry Associates. I was one of two people responsible for over 64,000 square feet of event space. I grew a very sturdy foundation there that would ultimately become part of the foundation of absolute.
I was very spoiled with the types of events I was able to be a part of, weddings for 850 people and other events on that level. I was able to take the elements from that job and environment and bring them with me into my next job; better suited to me… The National Hotel South Beach. I was handling on average 4 weddings a week, every week for three years. Every day, I looked forward to it as if it were my first day again. I was young, full of energy and got to work with couples, who like me, just wanted to have a great party with their loved ones. We could relate to one another well and I was able to develop long lasting relationships with my clients. For me, that is what it was and will always be about.
It was night and day between the two hotels that I worked at and that's exactly what I wanted to experience before I was ready to go out on my own. I wanted to take from both the different tools and skills each one taught me, re-work them to better suit me and create my own working environment.
I trust myself and depend on "that" feeling that tells me when it is time to take the next step. After 3 years at the National, I knew it was time to move on. I had built a reputation for my work ethic, ability to sell and creativity. It was then that I knew I was ready to go out on my own.
I had the support of the event industry, the experience I gained and the unwavering passion and drive to start my own company. It was time to make my dream come true. That was seven years ago. Everything I have ever done and who I have grown to be has prepared me for this company. Owning a business of any kind is not easy. I have lost any semblance of a balance. But, I consider that par for the course. I wear it like a badge of honor because it means I am busy and in demand. No matter what, you have to believe in yourself with every fiber of your being . I am a proud self-made woman entrepreneur and I am capable of building a successful company that will stand the test of time and will always leave them talking. If you have that unconditional belief in yourself and your abilities, your passion for what you do and a passion for wanting to be unique, you will succeed.
Has it been a smooth road?
People ask what the most difficult part of starting and owning a business has been usually assuming it is money related. It certainly is not easy to take the leap into becoming an entrepreneur without the stability of a bi-weekly paycheck. But that wasn't it for me and still isn't. You have to have the faith in yourself that you are a person who has the ability to make money. If you are great at what you do, honest in how you operate and have the best of intentions, the money will follow. The hardest part is actually the mental strength you need to keep in order to keep you going and motivated. No one is telling you what to do. No one is there to really hold you accountable except ultimately, you. If you have a bad interaction with a client, it hurts deeper than it probably would if it weren't your own. It always feels like its personal when its your business. And sometimes, despite seeing the warning signs or red flags, a tough and unappreciative client still becomes yours and you think, " I can make anyone happy". But the harsh reality is that sometimes, there are just those people who you cant make happy and it has absolutely nothing to do with you. I am very thankful that I have had not even a handful of some of those difficult clients but even a few is a few too many. It takes everything out of you when you have as much passion for what you do as I do. absolute is an extension of who I am and who I am is all heart. But, you learn that you need some of those tough cases so you recognize them moving forward and have the strength and conviction to not entertain them. No paycheck is worth your quality of life in this business.
So, as you know, we're impressed with absolute-THE Full Wedding & Event Planning Service – tell our readers more, for example what you're most proud of as a company and what sets you apart from others.
We specialize in full service wedding and event planning, from inception to execution. absolute is about 98% weddings. However, we love our bar and bat mitzvahs, holiday parties, baby showers, bachelorette parties, company launch parties, corporate events and even coming out parties! It's true, we have done it . If you have a reason to celebrate, we are going to give you the best possible planning experience. If you have any reason and any desire to celebrate, we can plan it. Period.
Absolute's mission is to make sure that you and your family can enjoy this experience for the magic that it is and not worry about the details. We provide nothing less than an incredible EXPERIENCE, no matter when we come on board. We are here to make your visions, ideas and your plans a reality and keep everyone at ease because as involved as you will be, your first priority is to allow yourselves to be taken care of. From total accessibility, to being the professional and physical presence representing you to simply a very light and fun time all around, we can guarantee that hiring absolute will be the best money spent. We are committed to making sure that every "T" is crossed and every " I", dotted.
In addition to our direct services, you can rest assured that through our connections, experience and knowledge of the wedding industry, you will have access to the best vendors in the business offering the best possible experiences. There is "absolute"-ly nothing that we are not going to do for you and your families.
You might think you can plan your event on your own but you will quickly learn that you cannot and should not. You hire me because of my time commitment to you and the planning of this event. While you are at your job all day every day, I will be working for you. My contacts and relationships to vendors in the industry are incredibly strong. Going through this process, you will quickly see how valuable this is. I have the experience, the knowledge, the support and the passion to share. Having a professional guiding you through each step and who has your best interests at heart is invaluable. Someone that you trust to hold your hand through this process, without which it could be an overwhelming time. Nothing brings me greater joy then sharing this with my clients for the benefit of their event and overall experience. This is truly where my heart is and that will be obvious when you work with me.
Let's touch on your thoughts about our city – what do you like the most and least?
South Florida is home to me. Miami is where I was born. Fort Lauderdale is where I resided for many years after college. And north towards the Palm Beaches is where I grew up. I know the area and know it well. There is the comfort that being a native provides to my clients. Miami is at the forefront of trends in the wedding industry and we are also a leader in the destination market. We have the beaches, we have the color. We have the glamour that attracts people to plan events here, whether they are local or not. So, what I like most is how busy being an event planner here in South Florida keeps me.
What I like least is the lack of a strong work ethic , generally speaking. There is a strong sense of entitlement here and a very, " Get rich quick" mentality. We lack quality, which isn't necessarily a bad thing. Those who are of true quality gravitate towards one another and we do extraordinary things together. And, it makes the quality in our services stand out that much more.
Contact Info:

Image Credit:
Mary Beth Tyson Photography, Erika Delgado Photography, JSP Studio, The LXA, Suzanne Delawar Photography, Larissa Cleveland Photography
Getting in touch: VoyageMIA is built on recommendations from the community; it's how we uncover hidden gems, so if you know someone who deserves recognition please let us know here.