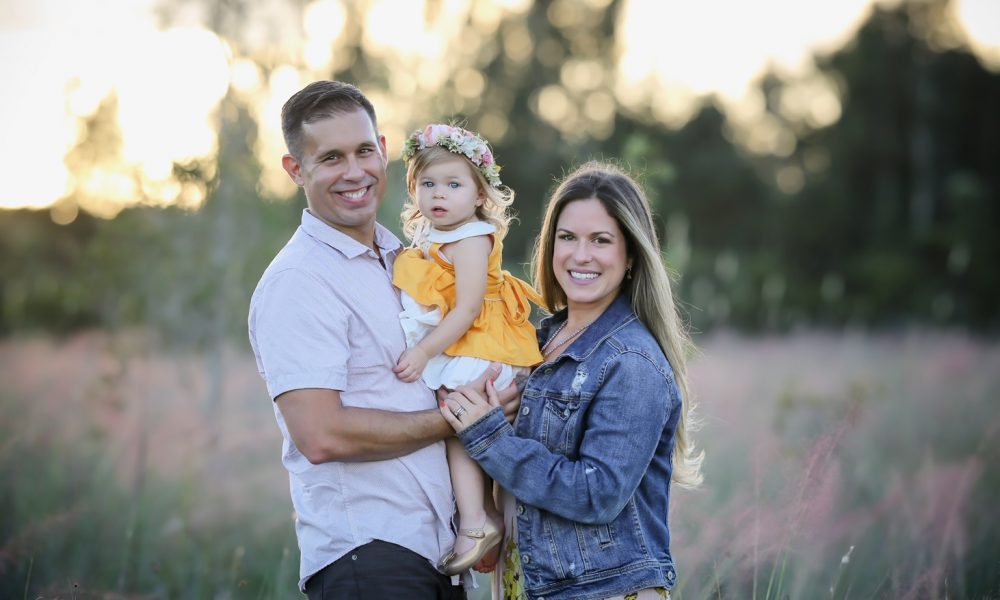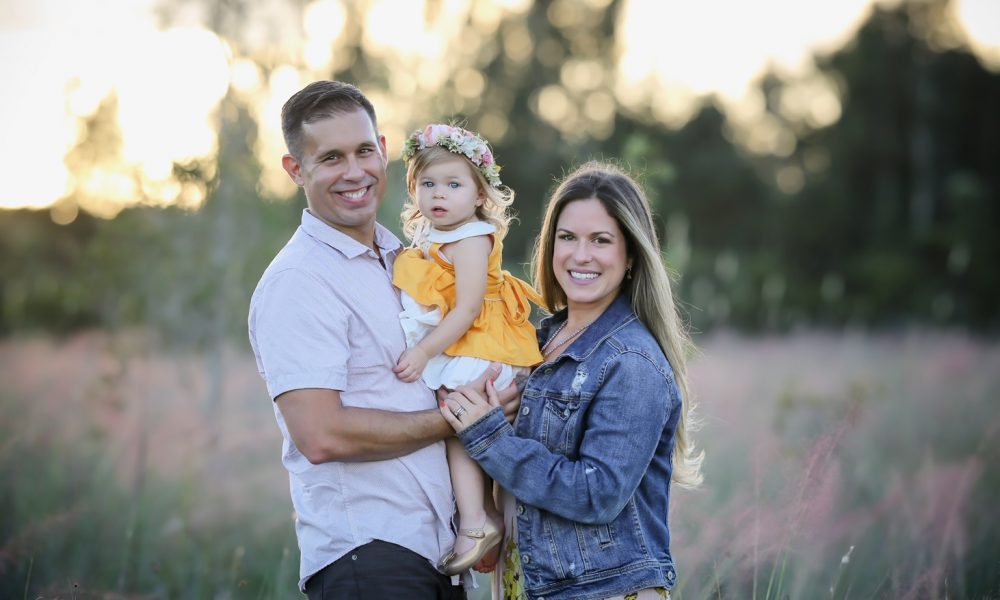 Today we'd like to introduce you to Natalie Pizarro.
Natalie, please share your story with us. How did you get to where you are today?
Shortly after my husband, Erik, and I got married, we were ready to bring in a new addition to our family. For us, unfortunately, the journey to parenthood was quite different than most. After suffering multiple miscarriages, I was diagnosed with a medical condition and so our only healthy option to conceive was through in-vitro fertilization. This process proved to be very difficult, both physically and emotionally. To keep our loved ones updated along the way and to create awareness about infertility (also as a therapeutic release for ourselves), we decided to document our experience and created the "Growing The Pizarros" blog. After years of waiting, after many pregnancy losses, after undergoing fertility treatments, after investing so much money and after preserving through so much heartbreak, we were blessed with a beautiful baby girl. On September 2, 2013, Sabrina Natale entered our world and changed our lives forever. Our miracle baby was finally here, bringing light into our lives. Sabi filled our home and our hearts with love, happiness, laughter, and lots of cuddles. We were the happiest family of three in the whole world. For 687 days, we enjoyed every moment with our Legendary Princess until she gained her angel wings when she was 22 months young. Our world stopped turning, our sun stopped rising, the stars in our sky stopped shining.
The road to recovery from such a tragedy is a never-ending, winding path. Thankfully, we have been embraced by an amazing circle of family, friends and even complete strangers who have shown us extraordinary love and support. Being led by faith, believing that there is something greater, and knowing that one day we will see Sabi again has given us peace. Our days are stormy, yet in the midst of such darkness, we have now been blessed with the most precious rainbow, our second daughter and Sabi's hand-picked little sister: Anna Sofia.
Overall, has it been relatively smooth? If not, what were some of the struggles along the way?
For me, this is a complex answer in bringing hope to grieving families: those who have lost a child and those who struggle to become parents. The following resources have been pillars in the foundation of our healing:
NICO'S PROMISE
After Sabi left, Erik and I felt incomplete; we were absolutely shocked, lost, heartbroken, empty, and angry. It was the most devastating mix of emotions I never imagined I would experience. Our entire family was shattered. No one close to us could understand how to keep moving forward, much less how to support Erik and I face our new normal. Considering that we both came from homes of divorced parents, bringing everyone together was always extremely difficult. One day, Nicklaus Children's Hospital reached out to our family and introduced us to Nico's Promise, a non-profit organization that provides counseling to families who have lost a child at their hospital. Our parents started attending the group and one-on-one counseling and we began to see such a positive change in them; a change undoubtedly made possible by the grace of God and the Nico's Promise program. Now, we are able to get together for each holiday; no stress, no differences, just a family coming together as one, supporting and loving each other, no matter what. To honor Nico and Sabi, I decided to volunteer for Nico's Promise and support other Angel Mommies and families who have gone through similar stories. Being involved with such an uplifting organization has brought healing to my heart. Nico's Promise became a beacon for us and changed our family for the good, forever.
CHILDREN'S BEREAVEMENT CENTER
The Children's Bereavement Center provided a safe haven for my little cousin, whose broken heart was mended by the services offered at the center. While parents, grandparents, any adult caregivers participate in therapy sessions, children also receive counseling and have access to an outlet where they could safely share their emotions. It is wonderful support system, especially for children.
DR. DANIEL CHRISTIE & IVF FLORIDA
Sabrina taught us that life is precious…and also that life continues. With God's grace and the support of a generous community, Erik and I began discussing if and when we would seek fertility treatments again. In all honesty, we were scared to try. We prayed…a lot. Finally, we got the courage to ask for another new blessing. An incredible friend introduced us to Dr. Daniel Christie from IVF Florida. Under his skillful guidance and compassionate care, we are now blessed with our beautiful baby girl Anna Sofia. Our family of four is complete again.
FAITH & GODINCIDENCES
I believe that I have always had faith. If someone was going through a difficult moment, I would always instantly say "I will pray for you." But reflecting back now, I wonder if I honestly committed to that? Unfortunately, often times, it takes a tragic situation to understand and value faith. Throughout this trial, our faith has grown extensively. Being closer to God and being led by faith has given us hope. Children are more special in the sense that losing a child and going to Heaven creates a deeper connection to God. We continuously receive confirmation that Sabi is present, mostly in the form of butterflies, which inspired the movement of "She Now Flies with Butterflies." I call these moments "Godincidences" knowing that these signs don't come to us by chance, but are actually powerful, heaven-sent messages. Sometimes I do struggle to feel God's presence; I feel vulnerable. It is during those times, that I seek God more wholeheartedly. I go to church every Sunday. I live it every day, also, not just on Sundays. I serve. Any way that I can be of help to others, that I can show how Sabi's spirit lives on, is a gift for me.
Please tell us about Growing The Pizarros.
SABI'S LEGACY
A special way in which we celebrate Sabi's legacy is by doing Random Acts of Kindness on her birthday every year. I honor both of my daughters by sharing Sabi's light and spreading Anna Sofia's love. To believe that there is good in the world one must be the good in the world. Also, it honestly makes me feel good. I just want a straight, fast-pass to Heaven so I can hug Sabrina again one day.
PHYSICAL HEALTH
After suffering a devastating loss, it's very easy to go into a dark place, crawl into bed, and barely survive each day. But the community outreach to our family was so supportive, that instead of allowing us to get lost in a deep abyss, we were uplifted. Peak 360 Fitness has been home to us for years. Sabrina would go to classes with us at the gym and she even attended the same school as the gym owner's daughter. Immediately after Sabi left, our Peak 360 Family stepped forward and stepped up to help us in countless ways, for which we will forever be grateful. Every year, on Sabi's birthday, they collaborate with other fitness centers to do a WOD (work-out of the day) in honor of our daughter. It's heartwarming to witness a community coming together so united.
While I had usually led a physically fit lifestyle, finding myself amidst such grief I needed to find a way to keep my mind aligned. Being physically stronger has helped my mind get stronger. Daily workouts have helped distract my mind, relieve my stress and lessen my anxiety. I take every opportunity to enjoy outdoor activities. I run. I train. I go on long bike rides with my dad. Breathing in the fresh air is therapeutic for me. With every inhale, I learn to accept certain things as they are and the exhales bring me a form of release. I've also learned to give myself the time alone that I need. Those moments of quiet reflection are now fleeting as Anna Sofia has proven to be just as active as her Mom…but I'm patient with myself and I make every effort to manage. I'll also add that clean, healthy eating is key, but I do love to indulge in wine and ice cream every so often!
MENTAL HEALTH
Believing that mental health goes hand-in-hand with physical health, my family has recently gone through two experiences that have been life altering.
The first experience that I will share is my Mom's story. After Sabi left, my Mom went into a deep state of depression. She lost herself and gave up on activities that she was once passionate about. Her days were spent locked in her room, crying endlessly. Heightened stress led to a debilitating stroke, which only triggered depression more as she lost her independence and was now unable to help take care of our baby, Anna Sofia. One day, a little over a year ago, my Mom visited Ketamine Health Center in Miami, Florida. She went in for a consultation and qualified for treatments based on her diagnoses of depression and fibromyalgia. At the time, she got scared of the unknown and hesitated in seeking treatment. She never shared this with me.
Which leads to the second experience: mine.
After everything that we have endured, I have gained a new perspective on life and valued how precious it is. With Anna Sofia, I was blessed with a second chance to be more present. But, monthly bills still needed to get paid, so I returned to work in Corporate America. While I loved my job in advertising and adored my colleagues, the grueling hours, long days, feeling of being trapped indoors for up to ten hours daily, and lengthy commutes in rush-hour traffic were taking a heavy toll on me. I felt the need to find an alternative that would be beneficial for our family and that could also offer me the opportunity for purposeful work where I could help people. I prayed. I prayed hard. I wasn't actively looking for a new career path, but one literally fell on my lap. One day, a friend contacted me about a health center that was looking to hire. The office was close to my home and the hours were flexible. My friend scheduled me for an interview and I went in, not certain of what to expect. The moment I stepped into the office, I felt I was in a serene, supportive environment. The job opening was for a patient coordinator, but after a long, honest and open conversation, I was offered another position that they created especially for me: Director of Marketing and Sales for Ketamine Health Center.
In my new role, I have the opportunity to help people struggling with mental and physical chronic pain. Our medical staff works closely with doctors in our community to evaluate patients, assess their individualized needs, provide counseling services, administer intravenous infusions, and monitor their progress closely. Our treatment plans are focused on each patient as they restructure the brain and the way it processes emotions. The first person who I helped was my Mom.
Within hours of her first treatment, my Mom did a complete 180-degree turnaround. For her, the therapy was effective and she found immediate relief. Since receiving infusion therapy, she has found joy once more and loves cooking again (something she had not done since Sabi left). Seeing her results first-hand has made me so happy. I, too, have had the opportunity to try two treatments. The sense of peace is instantaneously calming; almost angelic. My eyes don't feel as heavy, breathing is easier. I have not felt so alert, so awake in years. When you are gifted that nice, familiar feeling again, it is a remarkable transformation.
Personally, I feel as if I have found my purpose again. Connecting people and being there for people along their journey of coping and healing is my passion and my purpose. Whether it's offering words of encouragement to those who follow our journey on the "Growing The Pizarros" blog, or providing relief to those bravely fighting mental and/or physical pain, or even just sitting with a friend, drinking coffee and not saying a word…simply being there and being present. The pain will always be there. Not a moment goes by that I don't think of Sabi. Every day, we talk about her. As a mom, it's important for me that I teach Anna Sofia all about her big sister. My life now is about honoring both of my girls as much as I can by inspiring others to just keep living, to keep fighting and keep going. The road is not easy, so I want to help families and bring hope into their lives, in the same way that Anna Sofia has brought hope back into our hearts.
Are there any apps, books, podcasts or other resources that you've benefited from using?
Every person's grief journey is different. At the time, Erik and I leaned on each other, but there was no other "little one" for us to love and hold on to. Sabi didn't have a sibling, and given our difficult journey to parenthood, we feared we would never again know the joy of holding a child in our arms. Two incredibly courageous and inspiring families (which share a story similar to ours) have brought me much comfort and strength: Jacqui Saldana, the creator of Baby Boy Bakery, and Levi Lusko who authored the book, Through the Eyes of a Lion.
Pricing:
Contact Info:
Email: natalie.aatc@gmail.com
Image Credit:
Leeana_ps, Bohemian Spark Photography