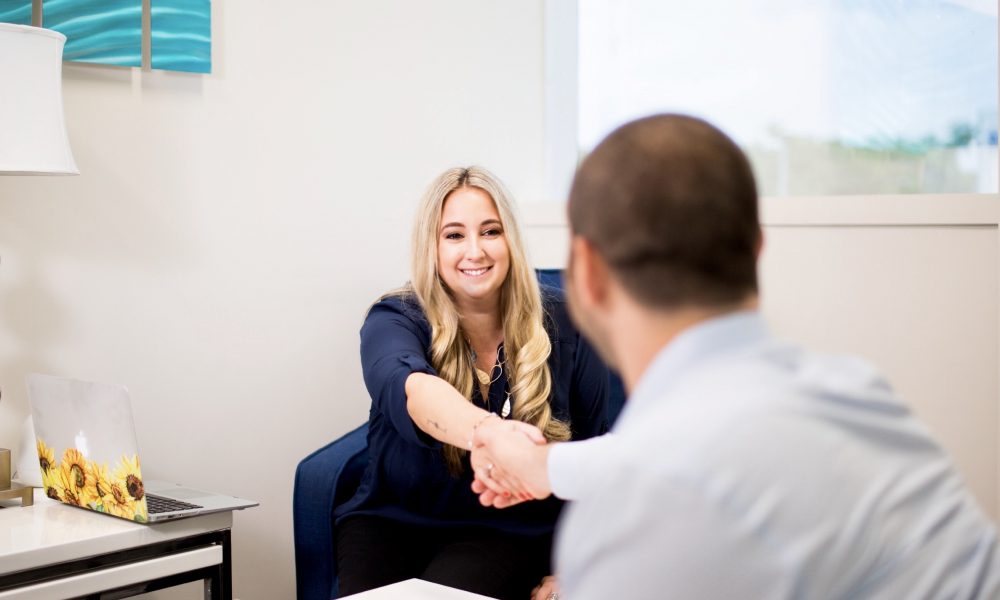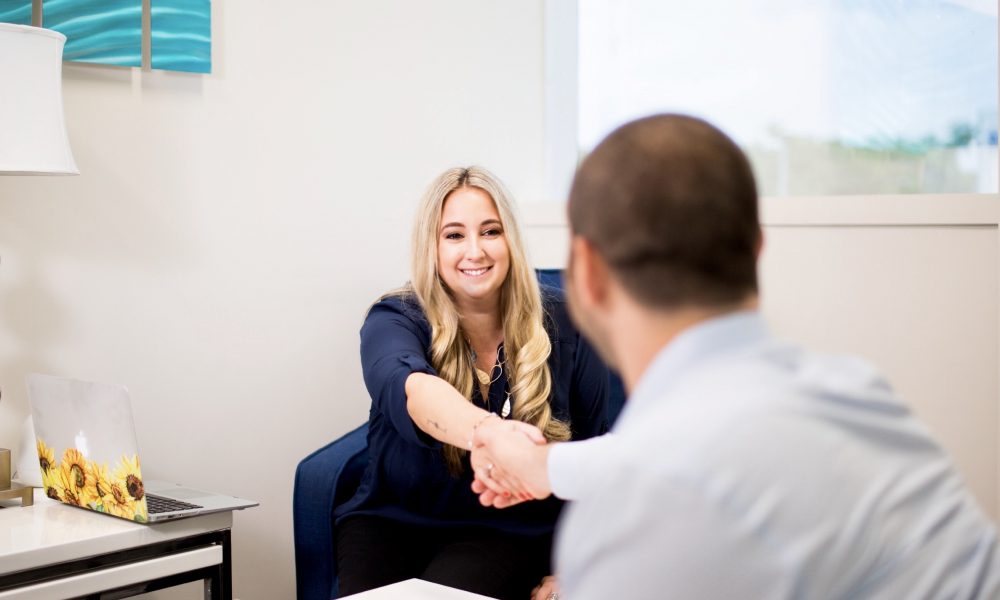 Today we'd like to introduce you to Jamie Ratowski.
Jamie, let's start with your story. We'd love to hear how you got started and how the journey has been so far.
When I say I have always wanted to be a therapist, I am not just being cliché. I was giving out advice to my friends at the age of 12, pretending like I knew what the heck I was talking about. Even as I got older, I tended to be the shoulder to lean on type. I wanted to help, and people wanted my help. That felt good. I wish I could go back now and tell myself it was just practice for a successful career and fulfilling future.
I got my Bachelor's degree in Psychology from Temple University in Pennsylvania. Don't get me wrong, I liked learning about the brain, chemical imbalances, and nature vs. nurture, but I also really liked talking to people. I mean I realllllly like to talk. Ask any teacher who ever taught me or anyone who's ever really met me. I was not meant to sit behind a desk doing psych research, I was meant to use my head, heart, and my voice to make a difference.
I grew up in a small town in Northeastern Pennsylvania, and I loved it. I was happy at home with my family and friends. But I knew what I wanted and I would go anywhere to find the perfect graduate program, one step closer to my goals. I found Nova Southeastern University here in South Florida. So, when mom and I came to visit… let's just say it was a no brainer. Moving to sunny South Florida was a little bit jolting… but in the best way. Busy, warm, sunny, and full of opportunity.
Great place to go to school.
Great place to start my very own private practice!
I knew before even starting my graduate program I wanted freedom in the field, do my own style of therapy, and be my own boss! I started my business, Brightside Therapy Services, while I was still in grad school. I wanted to launch my practice and start seeing clients as soon as all my requirements were official. It was an adrenaline rush, to say the least. My first business cards, my own website?! It felt like a dream! To see Brightside Therapy become what it is today, a growing and successful private practice making positive change and helping people in need, is still a feeling so surreal to me. One I won't ever take for granted.
We're always bombarded by how great it is to pursue your passion, etc. – but we've spoken with enough people to know that it's not always easy. Overall, would you say things have been easy for you?
It has NOT always been a smooth road. I imagine most entrepreneurs have their own battle stories. Yes, I was blessed with amazing mentors and guidance along the way, but I also had to haul ass in the process.
After grad school, I wasted no time. Literally, no time! I secured my first job before I even got my Master's diploma. I worked as a full-time therapist for about three years at an agency in Fort Lauderdale that worked primarily with court-ordered clients needing services in various areas such as domestic violence, anger management, substance abuse, and more. It was not easy work, the cases were tough and the demands were high. I ran a domestic violence group, saw about 25 clients a week, AND decided to launch Brightside Therapy right out the gate. I would see my own clients at Brightside and work on building my business and brand before and after my day job.
Would I recommend it? Sure, if you like trying to fall asleep to counting the number of notes you haven't done yet instead of sheep.
Actually, I take some of that back. What I would recommend is taking the necessary sacrifices and hard work to become an expert in what you love, experience as much as possible to learn what you don't love, and start your own journey as confident and prepared as possible. I wouldn't be the therapist I am today without those years of experience and hard work.
Another piece of advice I would give to those starting their own journey is "don't be afraid to make mistakes". I am telling you now, and I am being brutally honest… you're going to make a lot of mistakes. I vividly remember at the beginning of my journey talking to a very successful practice owner, explaining how I was managing my expenses and finances. She stared at me as if I had three heads because what I just said was not only wrong, I was probably the only person in the world managing their business this way.
So, I learned, I grew, and I changed.
Then, I made some more mistakes. AND THAT'S OKAY!
I'm still learning today, and I don't plan to stop.
Let your passion and your skill outweigh your fears, ask for help, and keep moving forward!
So, as you know, we're impressed with Brightside Therapy Services – tell our readers more, for example, what you're most proud of as a company and what sets you apart from others.
Telling people you are a Licensed Marriage and Family Therapist is always an interesting conversation to have, so I really love getting the opportunity to explain what it is & what I specialize in. I don't see only couples or families, in fact, my practice is about 50% individuals, 50% couples at this time.
I work with teenagers ages 16 and up, adults, and couples of all ages to work on anxiety, stress management, depression, self-esteem, life transitions, anger management, and various relationship issues, from communication, conflict resolution, intimacy, domestic violence, break-up recovery, and more. My passion is really all about helping people become the best version of themselves, have the happiest and healthiest relationships they can, and build the skills necessary to handle the curveballs life inevitably throws at us.
It took me a while to find my niche. I heard this word, "niche" sooo much when I was just a starting out I began to resent the word.
What if I liked working with everyone?
What if I wanted to do it all?
Turns out, that feeling didn't last very long. I worked with kids and families while still in school, but struggled when it came to connecting. I learned my approach and personality is more suited for older teenagers, adults, and couples who know what they want to work on and are ready to work to accomplish their goals. Phrases like " I want to beat my anxiety", "I want to be happy again", and "we need to stop fighting so much" are like music to my ears. My goal is to be as effective in therapy for my clients as possible, and when my clients can tell me what is and isn't working, it helps us all achieve our goals together.
When it comes to the Brightside Therapy brand, I am proud of all of it. I am doing exactly what my practice was created to do and just as the name suggests. Help individuals and couples find their bright side. I am a pretty "bright" person, if you know me I am sure you understand what I mean by that. I am laughing about 90% of the time and I think that I strive to bring my bright personality and light spirit into the therapy room. I try to personify the Brightside brand. Connecting with your therapist is ESSENTIAL to the effectiveness of your therapeutic experience. My goal is to connect with you, and I think that is something my clients enjoy. It makes them feel comfortable and essentially more open to making change. I use a solution-oriented style of therapy that helps my clients in working towards their own goals by processing, learning, growing at their own pace.
If my approach, personality, and style of therapy can continue to help people in the community reach their goals and be their happiest, healthiest self, then that is something I will forever be proud of.
Who have you been inspired by?
I have so many people in my life who have provided me with some form of inspiration, from my family and friends to my professors to my colleagues. I love learning from people, so in a way, everyone who I have gotten to know on a personal or professional level has inspired me in one way or another. But there is something special about women inspiring other women.
Of course, if we're talking specifics, my mother gets a huge shout out. Since I can remember, she has been the hardest working woman I have ever met. She is an actual superhero. She has always inspired me to work hard and motivated me just by being who she is. Not to mention, she is my number one fan. Her unwavering confidence and support in every dream I ever had has been a blessing. I think she believed I would be successful in my practice and my career before I even started.
My sister, the creative marvel that she is. She is an inspiration to remind me to do what I love, never give up, and she has always been a cheerleader for my passions to be a kick-ass therapist. I could always count on her to tell me she is "psyched" for me. I am so thankful for her constant vote of confidence.
My colleague, Dr. Kate Campbell, has been a huge inspiration in my professional and personal life. I literally started out as her assistant, and even then I knew I scored something big. She has been my mentor, supervisor, and guiding light when it came to launching my own private practice. Have you ever looked at someone and thought, "I want to be her when I grow up?" That's Dr. Kate for me. She has helped me realize that not only is being my own boss a reality, I can be successful at it too!
My powerhouse lady friends. Nurses, lawyers, yogis, speech pathologists, cosmetology geniuses, audiologists. The list literally goes on and on. Just by being masters of their own craft, my talented, beautiful friends inspire me daily to kick-ass, just like they do.
I can go on and on about my female inspirational influences, but I wouldn't be telling my whole truth if I left out my father. My dad is my role model. He is strong, funny, smart, and headstrong in the best way. I like to think I harnessed these traits and apply them to my life and the success of my business. I could say he merely inspired my career and my practice, but he inspired so much more than that. I owe so much of my success to him.
Lastly, MY CLIENTS! As if I could ever forget them. I am inspired on a daily basis by working with my clients. To be able to see their growth, courage, resilience, passion, and even their pain inspires me to not only continue doing what I do but loving it. As much as I may be helping them grow and become their best selves, they do the same for me. Win-Win!
Contact Info:
Address: Brightside Therapy Services
2419 East Commercial Blvd.
Suite 203
Fort Lauderdale, FL 33308
Website: www.BrightsideTherapyFL.com
Phone: 954-391-5305 ext. 9
Email: Jamie@BrightsideTherapyFL.com
Image Credit:
Susan Barbini, Anton Kirindongo of Tamz
Suggest a story: VoyageMIA is built on recommendations from the community; it's how we uncover hidden gems, so if you or someone you know deserves recognition please let us know here.