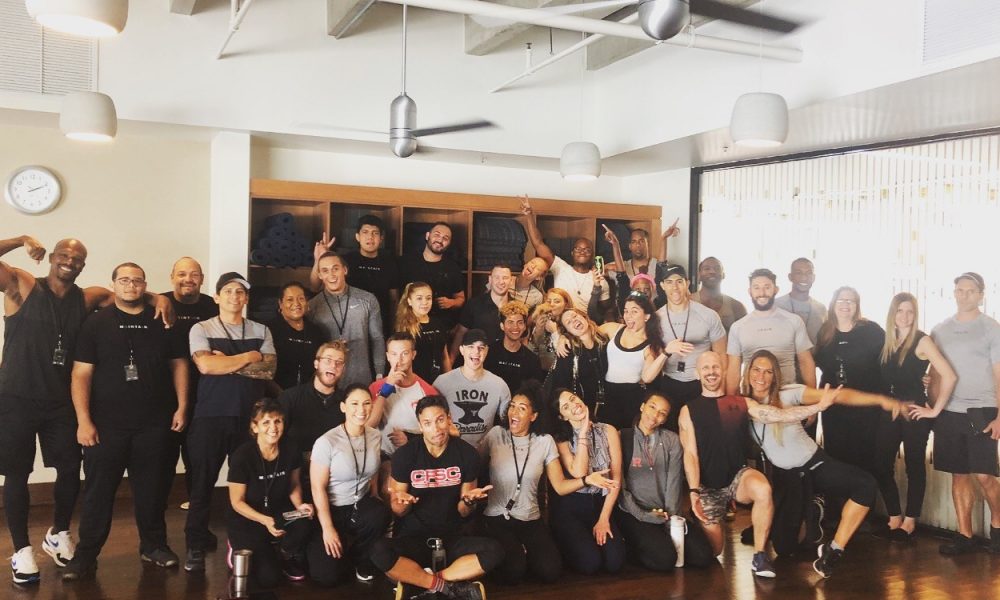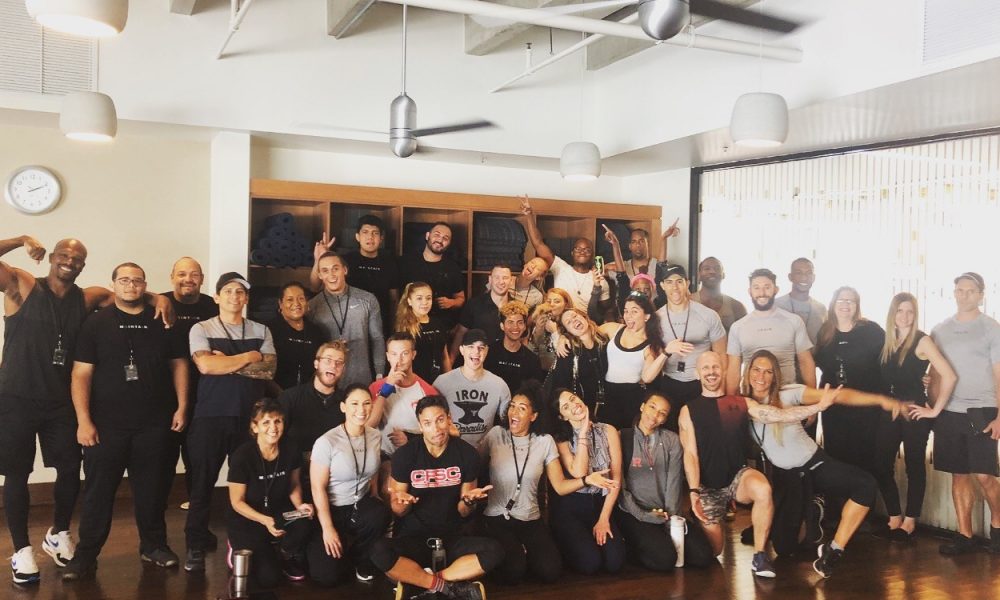 Today we'd like to introduce you to Danielle Dam.
So, before we jump into specific questions about the business, why don't you give us some details about you and your story.
After college, I worked for an Ad agency. I remember being at my desk and planning out my work out for the week. It was that moment that I realized, I was just there to collect a check. There was no true passion for my current career. I took it upon myself to enroll in school again for Personal Training. I was working at the ad agency about 70 hours per week, and going to school for about 30. I had NO life. But I knew deep down, that I had to sacrifice today, for a better tomorrow. So, I kept my eye on the end game, consistently reminding myself why I started.
Fast forward six months, I remember grabbing my certifications and resume, which by the way consisted only Marketing related jobs, and walking into the equinox in Darien, CT. With no previous Personal Training experience, but with so much eagerness, excitement and passion for the industry, I didn't even care, I had to try this! If they said no, then at least I can say I tried.
To my surprise, the hiring manager was actually an acquaintance, and he graciously gave me the opportunity to work with this amazing company.
It was the drive within and my desire to make him proud of hiring me, that forced me to go headfirst into a business I knew very little about. The peaks and valleys of personal training can be very steep, but through proper client management and dedication, it is a very fun and rewarding job!
Equinox saw something in me, and after being at the top 100 trainer list for four years in a row, they asked that I give management a shot. – fast forward eight years, three different locations – I am now sitting at the Personal training Managers desk at South Beach FL, leading a group of trainers that have more drive and dedication not only for their own business but for the company as a whole. They drive me to be a better leader every day, and I could not be more grateful for my current position.
Overall, has it been relatively smooth? If not, what were some of the struggles along the way?
Of course, we all know success is never linear. There are roadblocks, detours, and one-ways throughout the entire journey.
My first detour was biting off more than I could chew in my initial attempt at management. After going through a 10-week training, then given the responsibility of managing, I felt that I had not taken the management position for the right reasons. I had initially taken it to have more stability but wasn't really thinking of the responsibility that came along with it. Looking back now, I realize that I was not in the right frame of mind to take this position. I lacked selflessness and saw management as more of a dictatorship. Obviously, this lead to really unhealthy relationships between me and my co-worker, I soon chose to step down and return to Personal training full time. I then had to build my client base from scratch again.
The next roadblock was building a relationship with a co-worker, which after nearly 3 years went sour. If you take only one thing from this article, please remember to keep all professional relationships, professional. And temptation can be a huge struggle, but the struggle that follows will be much great if you choose to succumb. The situation became so unhealthy, Equinox transferred me to a different club, and there I was again, rebuilding my client base from scratch.
Then my decision to move to Miami Florida forced me to once again rebuild my business. At this point, I had done it three times already and had become a pro at advertising myself and providing the service my clients needed. It took about two months before I was in the top ranking of the club again.
My second go at management came after just one year in South Beach, where my manager presented me with the opportunity, and I felt that through everything that I had gone through, I had matured, and I knew what to expect and what was expected. I was ready! I wanted to lead, I wanted to help my peers, I wanted to be selfless.
Please tell us about Equinox.
Let me first start by saying that Equinox is a company that really embodies the essence of diversity, innovation, family, fun, and hard work. They have invested so much time on my development and growth, it is truly humbling. through their leadership, I have grown to become the personal training manager at south beach, where I am responsible for the success of the department.
In managing and leading a department there are many struggles, but these are always outweighed by the minor victories we get to celebrate each day. In our club, we have created a culture so strong, that most of our veteran trainers are mentors to new hires, and every single person is willing to help each other succeed. The mindset is: we are all wearing the same shirt, we all represent each other, let's make sure we are all representing one another in the best light possible. So, when one person struggles, it becomes something the team tackles as a whole. No man left behind. – I have goosebumps as I write this.
What advice would you give to someone at the start of her career?
Whether you are providing a service or a product, make sure you do it with passion. Anytime you take a leap to the unknown, there will be doubts and insecurities, but with Passion in your heart, it will fuel the fire needed to persevere past those negativities and will be a constant reminder as to why you started in the first place.
Pricing:
Tier 1 training: $97-$110 / hour
Tier 2 training: $106-120 / hour
Tier 3 training: $110-130 / hour
Tier 3+ training: $120-140 / hour
Contact Info:
Address: 520 Collins Ave.
Miami, Fl 33139
Website: Equinox.com
Phone: 305-673-1172
Email: Danielle.dam@equiox.com
Instagram: dpdamfit

Image Credit:
@Matteophotographs
Suggest a story: VoyageMIA is built on recommendations from the community; it's how we uncover hidden gems, so if you or someone you know deserves recognition please let us know here.