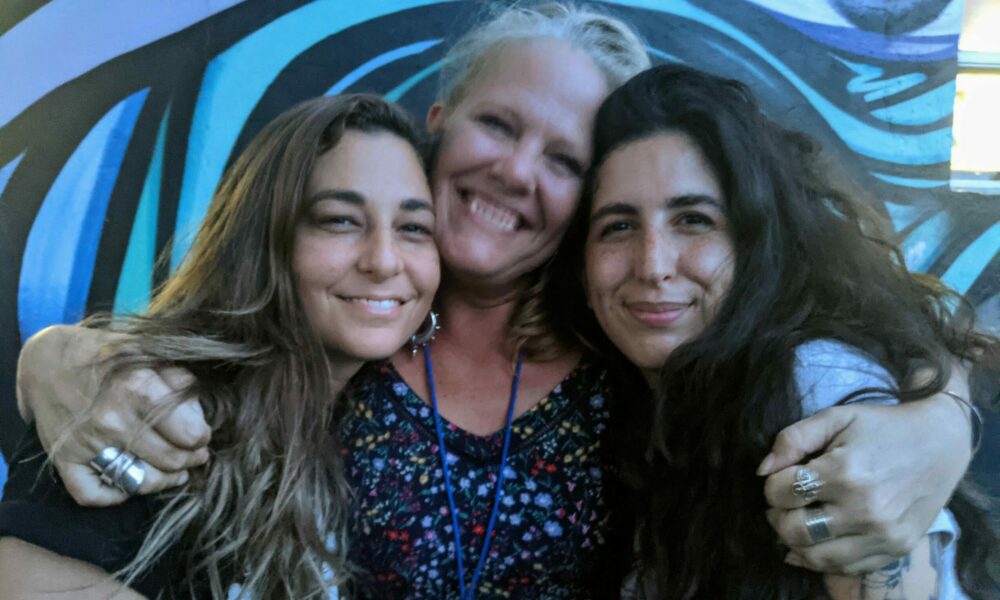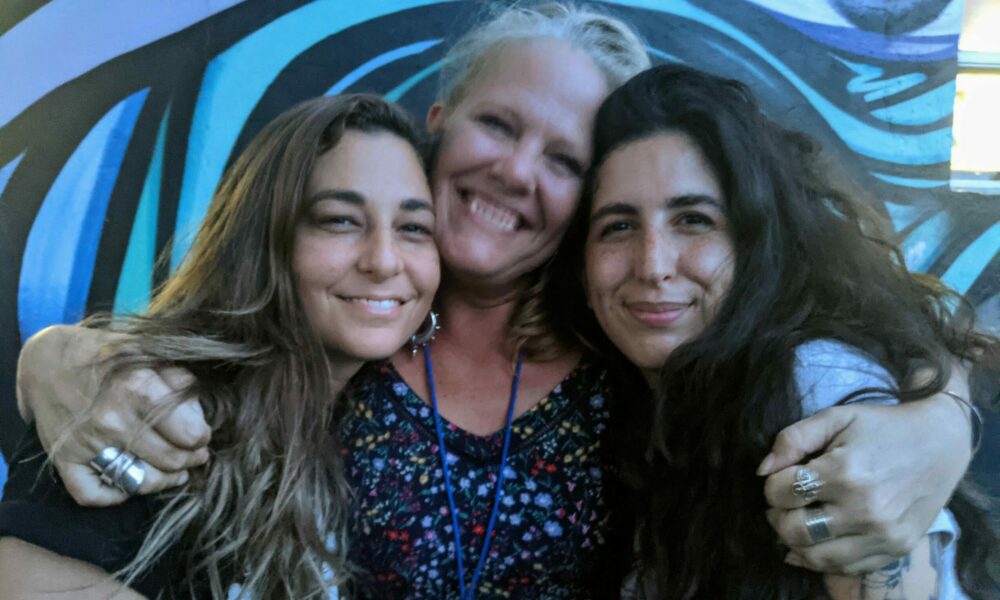 Today we'd like to introduce you to MGRC (Miami Girls Rock Camp). Them and their team share their story with us below:
MGRC (Miami Girls Rock Camp) was founded in 2015 by Steph Taylor, Emile Milgrim, and Heather Burdick. Each brought a particular skill set, but all shared a love of music, a desire to create a space to uplift young people and to counter gender inequity in the music industry. MGRC is part of a greater, now international, movement with similar goals and we were lucky enough to have some amazing sibling camps who were generous with their resources and guidance in our planning.
Right from the beginning, we had a groundswell of community support. Not only did we have a full roster of volunteers for our very first summer camp, but we got our seed funding from the Knight Foundation and won the People's Choice Award for the Knight Arts Challenge in 2015.
It became clear very early on that our greatest strength is community. MGRC couldn't exist without the efforts of so many amazing people who care as deeply about the work as the founders do and donate so much of their time in supporting young people and in building a program that creates a sense of belongingness for campers and staff alike.
We began with twenty campers and grew to fifty by 2019. During that time, we also offered a handful of community workshops and offered an adult version of camp, XLR. It was also during this time that our new Director, Alfie Moises, joined us in leadership. Like most organizations, we had to pivot during the pandemic, which brought challenges but also brought opportunities – we added programmatic elements more suited to online and hybrid sessions and just debuted the bi-monthly event, MGRC's Youth Open Mic on Sundays at Gramps in Wynwood. You can't keep a good rock camp down!
Would you say it's been a smooth road, and if not what are some of the biggest challenges you've faced along the way?
Despite the overwhelming support from the community, we have still faced many challenges, specifically in regard to funding. As we've grown, we've continued our policy of never turning away anyone for inability to pay for camp. The result is that the lion's share of the MGRC community's work is still powered by volunteerism. This creates a barrier for some to be able to participate and creates a dissonance with our values, as we believe all people should be fairly compensated for their work – even if it's fun!
Appreciate you sharing that. What should we know about MGRC (Miami Girls Rock Camp)?
We believe that one of the things that set us apart from other youth music programs is the transformative culture that we create together. Our mission is to use "music and performance as a platform to promote self-esteem, community, and creative expression for girls and non-binary youth in Miami," and so every part of our programming and engagement is based in uplifting the young people and encouraging them to fully express their authentic selves while honoring and embracing the same in others. You can actually feel the positive energy when you walk into spaces we've curated, and one of the most fulfilling aspects of camp week is seeing the young people blossom. Most often, they come in shy and reserved and slowly open to the process and to each other until their increased confidence and sense of self becomes apparent in both their demeanor and presentation. The final icing on the cake is when they get to perform for a large audience which supports and celebrates them. The joy of our campers and community during the finale showcase is absolutely palpable.
MGRC's core programming is a week-long summer camp for girls and non-binary youth aged 8-17. This program offers instrument instruction, songwriting/band practice, live performances by visiting artists/DJ's, workshops, and traditionally culminates in a showcase concert where the camper bands perform the songs they wrote during camp week. Campers receive two hours of instruction each day on selected instruments (drums, bass, guitar, keyboards, vocals) which are taught by volunteer musicians from the community. No prior musical experience is necessary and we always meet campers where they are at.
Since the pandemic, we have added elements to our program that translated better to the online and hybrid formats necessary to keep our community safe, including online music production and making music videos. (You can check out 2021's awesome camper music videos on our website: miamigirlsrockcamp.org.)
Additionally, we will be reviving our adult camp, MGRC:XLR, in the near future and have expanded our reach to include all youth, regardless of gender identity, up to age 25 for our bi-monthly MGRC Youth Open Mic. Our fabulous host Raffa Jo Harris, of the long-running and influential Rock a Little Softer Open Mic, and MGRC invite all youth to take the stage and share music, poetry, comedy, storytelling, or any format that youth choose to express themselves! It's a fabulous way to spend a Sunday afternoon surrounded by good vibes at Gramps in Wynwood. Please be sure to share our invitation with any young people who might be interested in performing (they can find sign up info at miamigirlsrockcamp.org) and join us for a lovely afternoon of entertainment at our next open mic on January 23rd!
We're always looking for the lessons that can be learned in any situation, including tragic ones like the Covid-19 crisis. Are there any lessons you've learned that you can share?
We learned how resilient we are and were once again reminded of all the amazing humans who help to create and sustain the magic of MGRC. If it weren't for the community truly coming together to support the pivots to a virtual camp in 2020, then a hybrid model in 2021, we wouldn't have been able to hold camp at all.
That would have been devastating for us, but more importantly for the campers who truly needed the connection and support of a nurturing community during this crisis. The effects of the pandemic on our youth were very apparent during camp over the last two summers and highlight not only the immediate impacts but also point to future negative impacts. Some of our middle-school aged campers hadn't been in a physical environment with their peer group in over a year, yet were stepping directly into in-person high school – a challenge without the myriad pressures on school campuses and in our society that accompanied the pandemic. Some campers who were previously outgoing and lively returned to camp with intense social anxiety. Our camp culture encourages full authentic expression and fosters the space to acknowledge challenging emotions and express them through words and art. We were able to witness the magic of that yet again as anxious campers slowly reopened to the experience and felt comfortable enough to fully engage, have fun, and make big, joyous noise. Student evaluation comments especially highlighted the importance of our collective work:
"The community aspect [is my favorite part of camp]. It makes everyone feel valid and loved."
"Just being here is great, it's an escape from the chaos that is normal life."
"I literally can't decide [my favorite part of camp]. It's my home."
The pandemic also turned our gaze in to take stock of how we can grow and continue to support youth in more expansive ways, as well as exploring ways to fairly compensate the labor of the adults in our community who give so much of themselves. We are excited to now have the fantastic Cindy Brown, a long-time and celebrated advocate for LGBTQ+ rights, on board to support development; and have been lucky enough to be included in the Music Access Miami cohort, which supplied us with a mini-grant and support from Radical Partners.
The shifts in camp formats also forced us to include creative aspects we'd considered before but really weren't sure how to incorporate into our in-person camps. We now have two sessions of digital music production and a session of music video production under our belts! Again, we were reminded of the magical power of community and could not possibly have pulled it off without the help from so many. Long-time volunteer and sound designer/videographer extraordinaire, Gabi Walden, did a lot of the heavy lifting with support from new family, Browner Sound, and Entourage. A further unexpected blessing was our ability to hold our hybrid camp at The Bridge Miami, a non-profit art and music incubator, incredible community space, and MGRC's beloved home away from home.
While, like many, we experienced loss during the pandemic, we also experienced gifts – the reminder of the importance of our work, growth in our programming and expansion of both our community and our reach, and the surety that we can face any challenge as long as we do it together. D.I.T. forever!
Thanks again to our campers, camper families, the MGRC community and the Miami music community at large, and all the amazing folks who've helped us along the way. You can support us, too, if you're able, by hitting the red donate button in the top right corner of our website: www.miamigirlsrockcamp.org.
You rock! \m/
Contact Info:

Image Credits
All images from 2021 Hybrid Camp Credit – Gabi Walden. MGRC staff
Suggest a Story:
 VoyageMIA is built on recommendations from the community; it's how we uncover hidden gems, so if you or someone you know deserves recognition please let us know 
here.