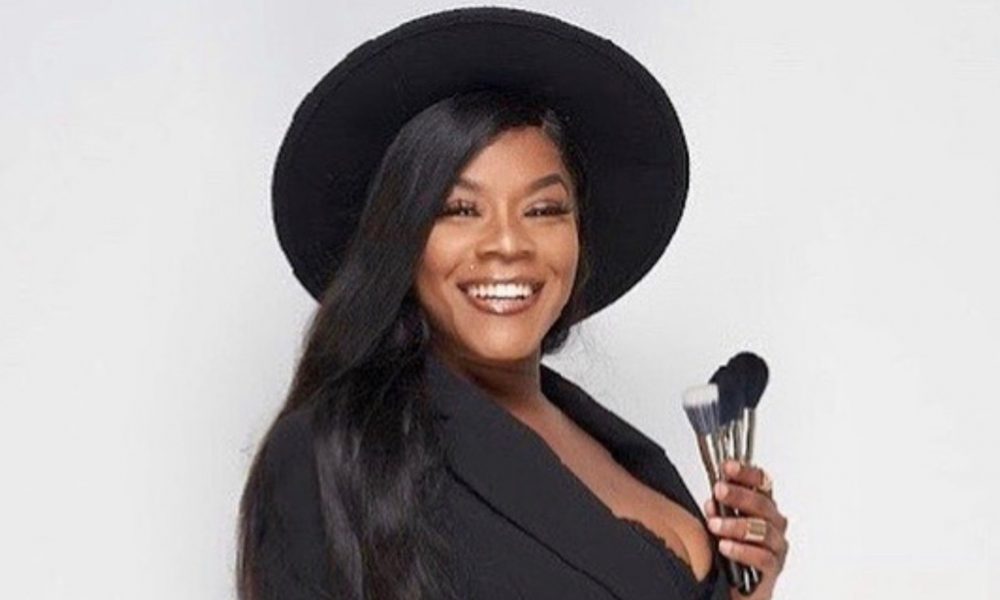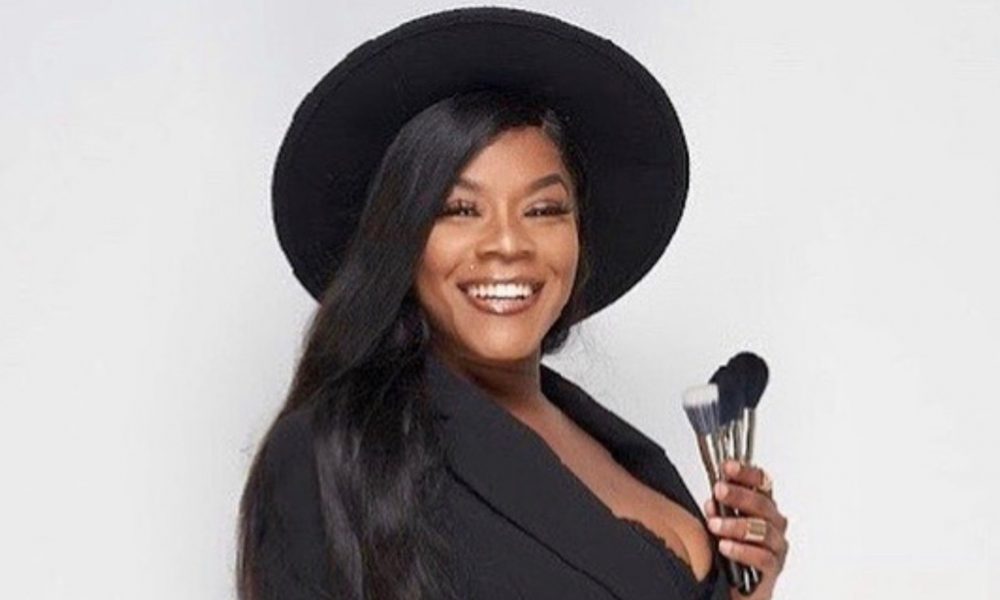 Hi Teeona, we'd love for you to start by introducing yourself.
I've been a makeup artist for about seven years now. I enrolled at Beauty Schools of America, where I learned basic makeup aesthetic/applications. One of my instructors there told me MAC Cosmetics had a casting call she knew my passion for makeup and suggested for me to apply I was hesitant at first because I didnt feel I was ready but I did it anyway, I went to the casting call dressed in all black spent almost two hours on my makeup to look like I was ready for the role of a MAC Artist I was nervous because I didn't know what to expect on top of being six months pregnant with my son at that time. It was a two-day hiring process, The first part was a verbal interview and the next day was a makeup demo interview.
Soon after completing beauty school, I got the call from Mac Cosmetics to become a freelance artist, which was perfect timing and opportunity because at this time, my son was three months old and as a freelance artist, I can sort of choose my schedule based on the need for the business and my flexibility for their schedule which worked out perfectly for me. I was getting booked to work on photoshoots, fashion shows and video shoots. So I started reaching out to local photographers and models that needed a makeup artist so I can work on more photoshoots because I realize that was the gigs I enjoyed the most, however, most of the photographers here in Miami already had a team which was understandable. So I wasn't working on photoshoots as often as I would have liked So, The following year I enrolled at Miami International University of Art & Design to get my Bachelors in Fine Arts and Major in Photography. I told myself I would learn photography the right way and take my own pictures of my makeup work and I have learned so much at that school the instructors were great and we had access to a fully equipped photography studio.
Once I got comfortable enough to use the studio I started putting myself out there as a freelance photographer. I would meet models or just use my classmates, relatives, anybody whose makeup I could do and pictures I can take. I had my first publication where I was the makeup and photographer and that was dope to see. Although I wasn't labeling myself as a professional photographer, models were using the images we created together to get into agencies and sending them out for publications! I was just happy to have professional images of my makeup work, honestly. After my degree, I gifted myself with my dream camera, still doing makeup, still a MAC Cosmetics employee, all while being a mom to a now four-year-old. Meeting women at the MAC counters, Networking events, Social Media, Word of Mouth.
Building my clientele with locals and the relationship I have with models here in South Florida, I continued to work on my craft. I was looking to leaving the retail world and getting pick up at an agency so I can work on ads for big cosmetic companies either as a makeup artist or a photographer and bringing in models from right here in Miami that I know would kill a big campaign for these companies but It did not work out that way for me. I have sent in my work, what I thought was an extensive resume, emails, Phone calls just to get rejected. I did not let it discourage me so much as to quitting; however, it did make me want to work even harder and to become an expert in my field. With now five years of makeup experience and knowledge, I said I was just going to start my own cosmetic company and create my own opportunities in this industry. So I started a business plan, thought about the products I wanted to sell and thought about what makeup problem I can solve with my brand. I know I did not want to have a full line of cosmetics because working in retail and being a full-time makeup artist, most women stick to the same foundations for years and I do have my favorite go-to so I knew I did not what to sell foundations or skincare however I wanted my brand to complete your favorite makeup look with our lip products and lashes.
Sweet T Kisses has always been an idea in the back if my head it actually took Covid-19 to happen for me to really push my brand because I honestly didn't know what to expect with my job and a decline in makeup services, now a mom of two. I took that leap of faith to start my own cosmetics line. I promoted the Grand Opening on my social media accounts to my makeup Colleagues, friends, family everyone who would listen for months on end to get my audience excited for the products. I photographed my own beauty campaign, brought in some makeup artist friends whose work I love and respect and shot the first Sweet T Kisses Campaign and it was like a dream come true. My own makeup line was coming to life and all those "I regret to inform you" "sorry we're not at the moment" letters & emails started to make sense because God knew that wasn't my path and this was his plan.
We all face challenges, but looking back would you describe it as a relatively smooth road?
Definitely not a smooth road. The biggest obstacle I'll say I have is marketing and promotion. I have to set alarms to remind myself to post consistently and daily. I'll get so caught up in an everyday task that I would forget to post on all social media platforms. Being that I am a small business with no staff just yet, I'm doing everything alone. It can be overwhelming.
Thanks for sharing that. So, maybe next you can tell us a bit more about your work?
Sweet T Kisses is a cosmetics brand created by an artist for everyone. The advantage I have is that I still offer makeup services with constant bookings and appointments, every client's makeup look is completed with our lip products and or lashes. So everyone leaves with the makeup experience and a piece of my brand after each session. I am most proud of the fact that my products are vegan and cruelty free. Also, my lip wands on the lip glosses are bendable. Customers are able to get more product from our containers.
Do you have any advice for those looking to network or find a mentor?
Networking is very important when running a small business. You have a gift to offer the world and nobody knows about it. Attend those workshops, sign up to be a vendor at pop up shops, Let your community know what services you offer. Collaborate with other small businesses. Utilize Social Media. Engage with your audience. All of these are essential, I have learned that people feel more comfortable purchasing from a small business owner who they know or have heard of from others, Word of Mouth and Community engagement has worked really well for me thus far.
Pricing:
Liquid Matte Lipstick $15
Lip Glosses $12
Lip Liners $12
Eye Lashes Starting at $10
Cosmetics Bag $20
Contact Info:
Suggest a story: VoyageMIA is built on recommendations from the community; it's how we uncover hidden gems, so if you or someone you know deserves recognition please let us know here.