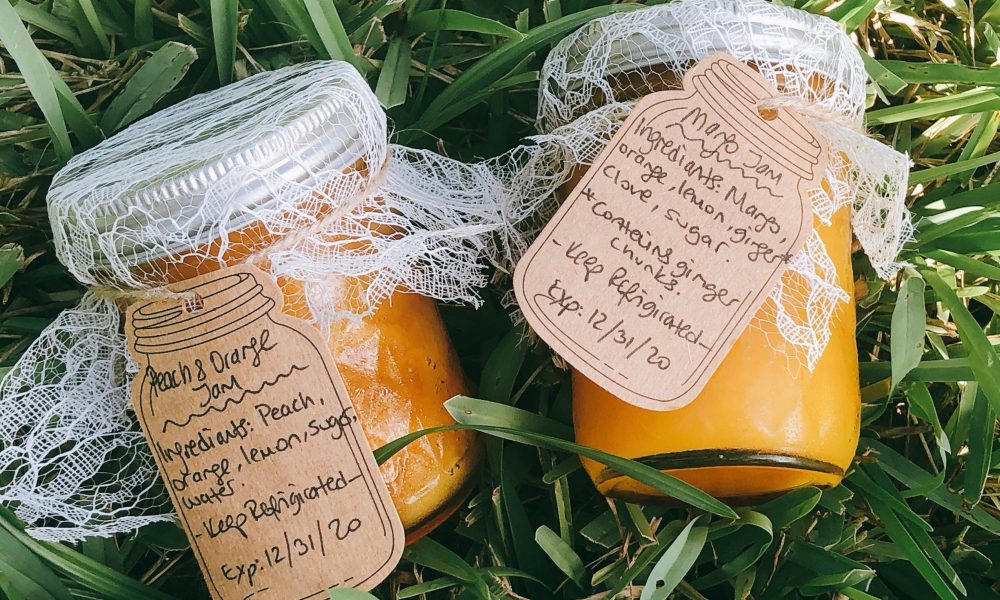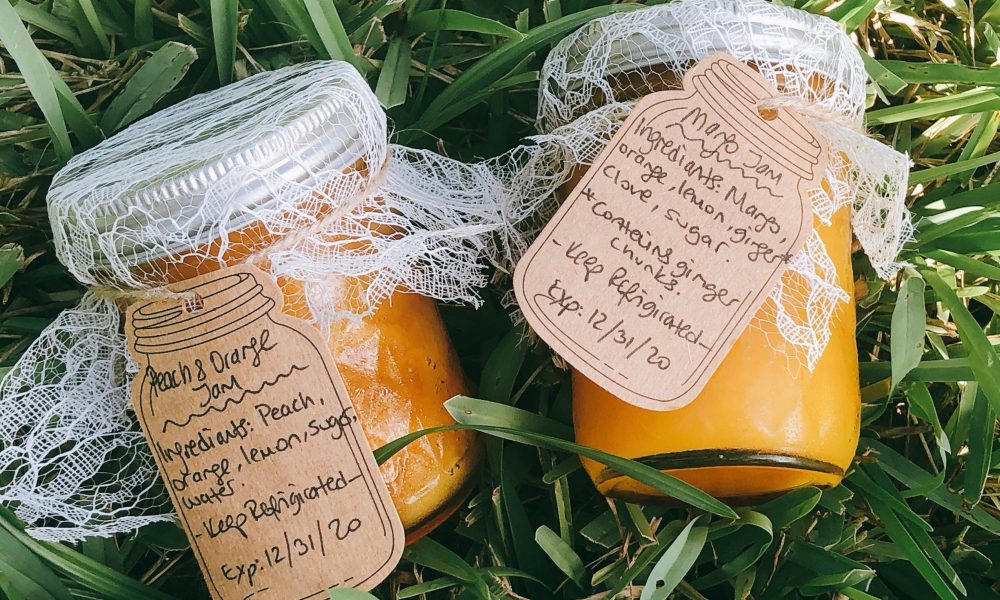 Hi Selina, so excited to have you with us today. What can you tell us about your story?
Cooking, hosting, sharing and spreading love with food always bring joy and contemplation to myself. A Jar Of Gem's journey started during Covid lock down. We started walking around neighborhood more often and it was beginning of Mango season. My neighbors are generous and lovely people so they shared their mangoes with us. Suddenly I had more than I could consume and I feel sad when I throw away food, for that reason I started to cook mango jam! Then I share it with my neighbors, family and friends, all loved it! Started asking for more than me and my husband started to think why not to add more flavors and create a brand! As we like to eat healthy and I born and grow up in Turkey, we have a rich fermented vegetable culture so I added pickles, krauts to my jars! Nut spreads came out naturally because I was doing them for my family anyway and they are perfect base for jams! Now I am joining farmers market and hopefully soon enough my gems will be in selective markets!
We all face challenges, but looking back would you describe it as relatively smooth road?
Hygiene, finding the right supplier, supporting local farmers and sustainable growth, bringing real food with natural ingredients are my main focuses. For that reason, finding the right resources are giving me hard times from time to time but other than that I am grateful for this journey.
As you know, we're big fans of A Jar Of Gem. For our readers who might not be as familiar what can you tell them about the brand?
A Jar Of Gem is a brand where I am dreaming and planning to cook anything that I can fit in a jar. Today it is jams, fermented vegetables, nut spreads, candles and I am working on more gems. As todays product line is jams, ferments and nut spreads, I am known by them. I cook my jams with my grandmas way, only with less sugar. When you eat them, you will see pieces of fruits. You will eat the fruit itself not just a sugary, jelly spread! Jams are almost like preserves in terms of having the fruit as it is! I believe in real, whole foods so that's what I am trying to deliver to tables. About Fermented vegetables, when you eat them you will feel the natural crunchiness and full taste of the veggies! They are still alive! They are still real food. Their brine is drinkable! When I was a kid, I used to drink pickle juice, that's what I am trying to recreate! I don't cook anything that I won't let my 2-year-old to eat! Anything that I will add to my jars I am thinking about bringing awareness what a real food is! Anything that they will eat from my jars I am working to let them taste the ingredients as it is in nature. Yes, there is refined sugar in some of my jams though I am almost cutting it down %50 compared to mass supermarket jams and bringing fruits sweetness in to the front line! Future holds great excitements in terms of seasonal tastes, new additions to categories and being sold in some selective stores.
What were you like growing up?
Thanks to my family I grew up in a lovely, secure, trustworthy environment. Thank god, happy childhood! I was a quite kid I assume. I enjoyed hiking with friends, rollerblading, swimming, mostly outdoor activities! If you ask my mom's friends, I was the girl who cooked crepes since the age of 8 and never stopped since then! I would cook dinners to my family. I would watch my mom, grandmothers in the kitchen. Some of my friends gained weight because of me which I received some blissful curses 🙂
Pricing:
Jams has 3 sizes 1.90, 4.90, 6.90
Fermented Vegetables are between 4:39-16:20
Nut spreads $4.50 – $12.00
Contact Info:
Email: Selina.ajar@gmail.com
Instagram: A_jar_of_gem
Facebook: A jar of gem
Suggest a Story:
 VoyageMIA is built on recommendations from the community; it's how we uncover hidden gems, so if you or someone you know deserves recognition please let us know 
here.