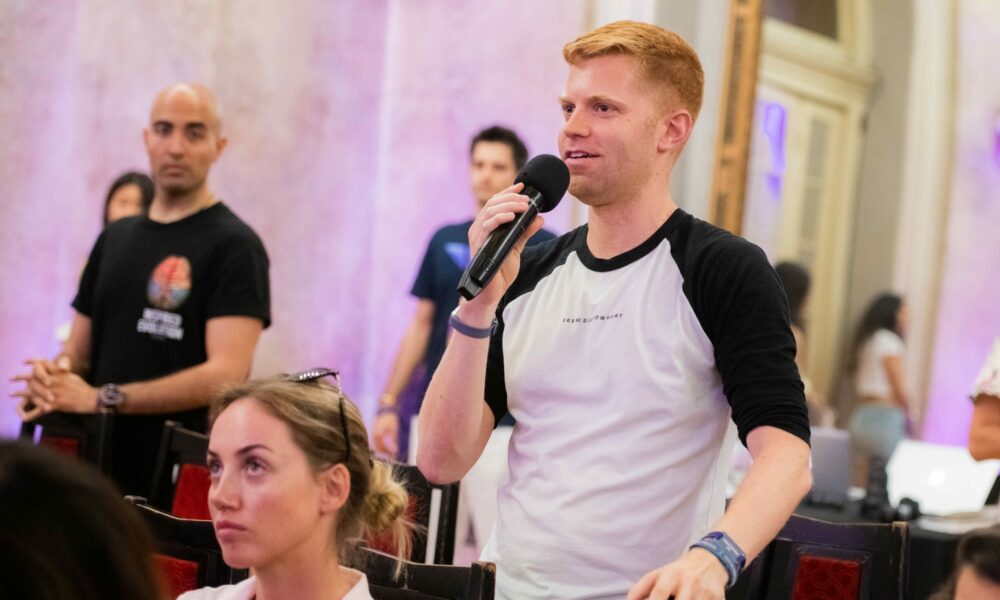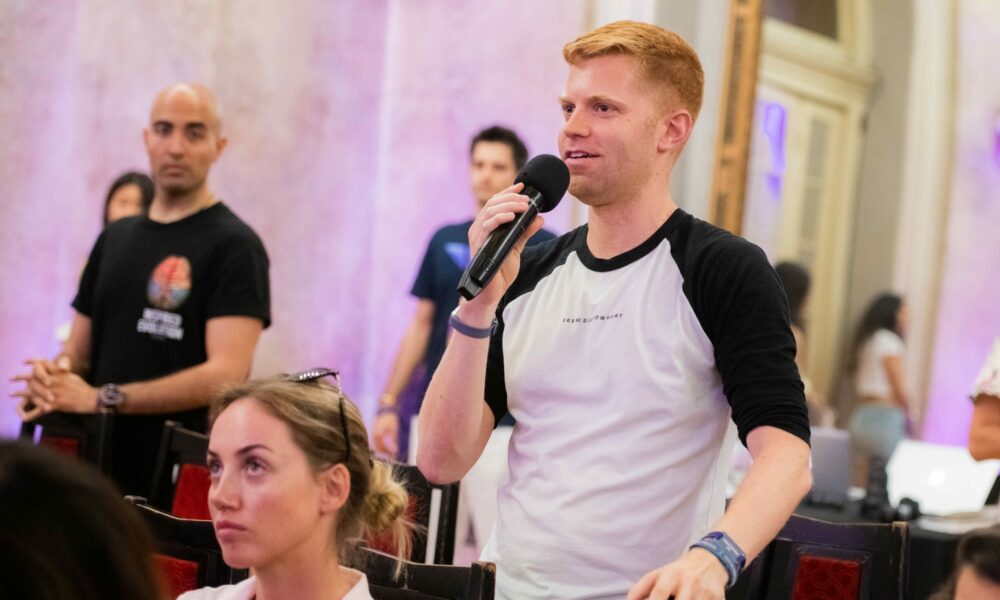 Today we'd like to introduce you to Patrick Farrell.
Alright, so thank you so much for sharing your story and insight with our readers. To kick things off, can you tell us a bit about how you got started?
I think I have lived my entire life by stepping into the unknown. I've always just been super curious about life and the opportunities it provides. I grew up in the Washington DC area and went to school at Virginia Tech. One of the first big opportunities that I had to step into the unknown was traveling to New Zealand when I was a sophomore in college. I absolutely loved the idea of traveling to New Zealand, and I knew when I saw this opportunity I couldn't pass it up. I spent a week with a group of 45 strangers on something called International Student Volunteers. This was really an opportunity for me to leave my comfort zone and travel to the other side of the world, where I had to make new friends and learn new things in an entirely new environment.
That trip really changed my mindset on life; it expanded my mind to think more about travel and how important it was to have a worldview on life. We spent that trip both doing volunteer work and then also rappelling in caves, white water rafting, and bungee jumping. That trip showed me the power an immersive experience combined with personal growth can have on creating a strong community of people.
Before I left school, I also went back to the southern hemisphere to study abroad in Melbourne, Australia. That was another opportunity to step into the unknown as I didn't know a single person when I landed in Australia. I really had to push past my comfort zone then to get myself to enjoy my time there, but by the end of my time in Melbourne, I didn't want to leave. I graduated with my master's in Electrical Engineering before living and working back in the DC area for a couple of years. It was really when I was given the opportunity to move to New York though, that things started to take off for me.
I was super nervous about moving to New York City, and at the time, I didn't really want to do it. However, I knew after I went into the interview that I HAD to move to New York. It was the opportunity of my life (at the time) for me to work under a PhD at a small startup company. I learned so much about software development and becoming a strong engineer while I was working there, but after five years in New York, I decided I had to leave because I felt I had plateaued. I didn't feel like I could expand anymore in my current position and I wanted to try to live as an independent location worker, which some might call a "digital nomad."
So in May of 2016, I sent out on an adventure after leaving my entire life in New York City and went on something called the Nomad Cruise. They say proximity is power, so I knew that if I wanted to get to the next level of my life, I had to put myself around people that were doing next-level things. So I put myself on a cruise ship with 250 other digital nomads who were making money from their laptops anywhere in the world.
That adventure continued through Europe during the summer of 2016 and for the next five years, and really until this day. I spent two months of 2017 in Bali; I traveled to Europe a few more times, Thailand, Brazil, and many other spots that I would never have been able to visit had a continued at my full-time job in NYC. While I traveled, I learned new skills such as how to post on social media, make videos for YouTube, grow an audience, and really build out the systems necessary to make money online. And I also went on a huge personal development journey that started in 2018 when I attended my first Tony Robbin's event.
Unleash The Power Within opened my eyes to the fact that I was living a large portion of my life still unconsciously. That event and many others, such as Mindvalley University, got me to take conscious control and radical responsibility for my own life. And now, I am excited to help others on that journey.
I'm not a Mindset and Transformation coach and a community builder. I've been building a community in Miami called Light Club since I moved here in 2020. We have weekly events around personal development, spirituality, and business growth. We are also an amazing group of friends. I still spent part of my time also working in the tech industry, but I pride myself on having multiple interests and multiple streams of income. I'm grateful and excited for where I am today, and I can't wait to see where life takes me from here.
Alright, so let's dig a little deeper into the story – has it been an easy path overall, and if not, what were the challenges you've had to overcome?
It definitely has been a huge roller coaster! I have had the time of my life, but I've also had to really step outside of my comfort zone and tackle some challenging things along the way. For example, I pretty much freaked out when I traveled abroad to Australia my senior year in college. I felt all alone, being 14,000 miles away from everyone I knew, and it was definitely a struggle to calm myself down so I could step into making that the incredible experience that it was.
There was a lot of mental and emotional struggles along the way, too, as I was quitting my job in New York City getting ready to travel the world as a digital nomad. All these thoughts around "am I doing the right thing?" and "am I going to regret this later?"
But the reality is that I would have regret it much more had I not tried. If I had not tried to step into the unknown and overcome my discomfort in many of the challenges along the way, I don't think I could have become the person that I am today. The person I truly believe the world needs me to be to help others grow into the most authentic version of themselves.
Can you tell our readers more about what you do and what you think sets you apart from others?
I am currently in the process of building a community called Light Club. We formed this community when I moved to Miami in 2020, and it has since grown into a powerful group of over 130 people. Light Club is a conscious growth community centered around personal and professional growth, connection, and of course, FUN! We bring heart-centered individuals to come together to find support and shift into the next level of their life.
Within our community, you have the ability to attend social gatherings, participate in weekly masterminds, and work with others who desire exceptional levels of freedom in their lives. We travel together, attend conferences together, and Light Club also organizes and runs its own retreats.
Light Club is really a result of my own personal transformation journey over the past five years since I left my corporate job. As I traveled, I saw how important human connection, personal growth, health and wellness, and fun were to my own growth. So that's what I am bringing into our community and our events. We also have a membership portal where people can ask for help and consult our media library of past virtual events and workshops. Our hope is to be the resource and the space for others to grow and build a life they truly love. We really want to help others shine too, so we give each other the spotlight often to help each other step into their power.
So far, I am most proud of the community that we have built-in Miami and how it has transformed each of our lives. I'm excited to see it expand to larger events and even to other cities around the country and hopefully the world. If you are looking for a community of like-hearted individuals excited to help each other grow and shine, Light Club is definitely your place and your community!
Is there anyone you'd like to thank or give credit to?
I have so many people that have contributed to my success along the way. I first want to acknowledge my family and the impact they have made on my life. I am grateful to have a family that has supported me in becoming who I am today. Really each and every person that has come into my life has made a profound impact along the way. From my previous boss in NYC that taught me so many of the software skills, I have today to people like Tony Robbin's, Lewis Howes, and Miles Becker. Each of these people and so many more have expanded my mindset and shown me what is possible in this world.
I really appreciate how much Tony has taught me around becoming more aware of myself and how to create the best version of myself. I'm not sure I would have gone down this personal development journey with such joy and enthusiasm if it wasn't for him. And I also want to acknowledge each and every one of my friends. They have taught me to believe in myself, taught me that what I have to share is valuable and important, and they have taught me that I am not alone in this crazy world.
What's one piece of advice you would offer the reader?
I would offer the advice to be curious about life. We tend to get into this mindset of always needing certainty in our lives and that change is difficult. However, when you become more curious than fearful, and when you replace the desire for certainty with the desire for exploring the unknown, magic starts to happen and your life will become incredibly exciting.
So much of my own growth has been from embracing the unknown and stepping past my own comfort zone. I had to take a leap of faith in 2016 when I quit my corporate job to travel the world, but that one decision changed my life forever in so many positive ways. I was able to meet incredible entrepreneurs, grow as an individual, understand how to make a bigger impact in the world, and have a lot of fun at the same time!
So step outside your comfort zone, embrace the unknown, and treat life like the exciting journey that it is. I promise you it won't let you down and you will create an incredible life for yourself along the way.
Pricing:
$39 Monthly Light Club Membership
$149 One Hour Coaching Call
Contact Info:
Suggest a Story:
 VoyageMIA is built on recommendations from the community; it's how we uncover hidden gems, so if you or someone you know deserves recognition please let us know 
here.