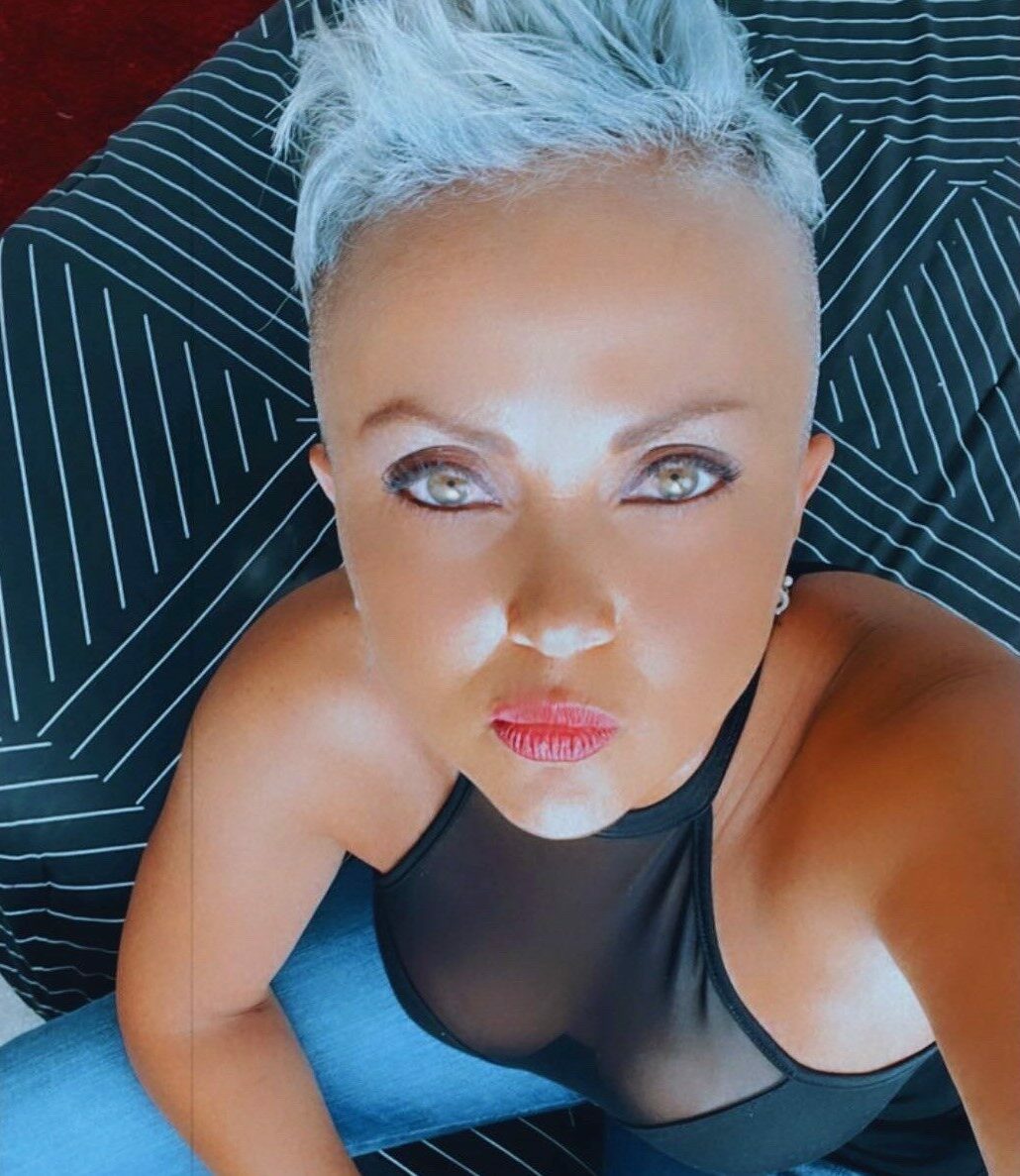 Today we'd like to introduce you to Karla Ibarra.
Hi Karla, it's an honor to have you on the platform. Thanks for taking the time to share your story with us – to start maybe you can share some of your backstories with our readers?
I am a 43-year-old Costa Rican, who came to Miami at the age of 15. I went to high school in Miami and also did some college here.
After finishing up my Bachelor's degree in Business Administration, I decided to leave my banking career to join Marriott International in a staff-level position: Beach Server.
Since then, I fell in love with the hospitality and restaurant industry. I learned every single detail and department at the hotel. From Beach Server to Room Server, to Restaurant Server, to Sales Coordinator to Controller. My promotions happened pretty quickly, as I was working out of passion and therefore gave more than 100% to become a Controller at this amazing Company.
Marriott was my real-life university, I learned everything I know about customer service at Marriott. What a great company to work for!!! But I had a goal, to own a business before turning 30. And so I did, I started a restaurant in Costa Rica that was initially called Home Sushi Lounge. It became one of the most popular restaurants in the country. The concept was unique, which made it very attractive in the market.
Home Sushi Lounge was in business for 11 years. After this time, I decided to come back for good to Miami, my home, my real home. Even though I was born in a foreign country, Miami to me is the best place in the World, is where I feel happy, comfortable, productive, etc.
In 2016, I came back to live 100% of the time in Miami. At that time, celebrity-owned company Estefan Enterprises contacted me to become one of their General Managers. I worked for Emilio Estefan for about 4 years, managing 3 of their 4 restaurants in Florida. During that time, an idea about a unique food concept came to mind. And this is how Holy Avocado was developed.
A fast-food concept that includes a menu based on Avocados. Every single item offered has avocado. Avocado is a superfood that brings a lot of benefits to human bodies and most people love Avocados. The idea really is to provide society with a better way of eating 'fast'. I personally eat clean, and it's so hard for me to have a quick lunch, I don't have a drive-thru I can pass by to get a healthy breakfast, lunch, or dinner.
For more than 40 years, people have been fed JUNK FOOD, damaging our cells, and hurting our health. For this reason, I have created Holy Avocado, a fast food outlet, where people can enjoy the food we are accustomed to eating but made the right way… healthy and with avocado.
I want to be part of the healthy movement. I want to collaborate in helping humans go back to good eating habits. I want to keep up with the World's pace, providing healthy fast food. This is where I'm standing right now.
Developing a brand that hopefully can play an important role within today's healthy restaurant industry.
Alright, so let's dig a little deeper into the story – has it been an easy path overall, and if not, what were the challenges you've had to overcome?
I'd have to say it's been just like life is in general, with ups and downs.
For some time everything seemed to be under control, but when certain unexpected situations came across, that's when it became challenging. But it was more at a personal level, that definitely affected my business performance: family health emergency, Covid, being away from family, discrimination in the workplace, etc.
The last work experience I had, pushed me to continue building Holy Avocado instead of continuing as General Manager for employers. In my entire career, never had I suffered discrimination for my looks or sexual orientation. At this last company, it was the first time. I joined a company where my position wasn't respected.
I had gotten to a point in my life, where anywhere I got hired, I was highly respected, given numerous benefits, and appreciated for the results in numbers I would give the employers. This last company I worked at was a General Manager position for a restaurant, but it also included a nightclub and a taqueria.
The owners, the directors, and pretty much everyone in the company is focused on women seducing strategies to grow sales, which is fine, as long as the General Manager is treated with all the respect in the world. I, the General Manager, for many management activities was left out.
This built a strength in me to go back and continue building Holy Avocado, and this way have an organization where everyone is respected, especially in hierarchical order. I want all my employees to feel happy to work for Holy Avocado, to feel appreciated, and to feel part of the team. Regardless of the level of position, for everyone to feel welcome, and make them part of everything the company is.
Bullying is present even in adulthood, at Management levels, I was a witness to that. Regarding my family emergency, my niece was born with a heart condition. It was the toughest period of my life. And Covid, led Holy Avocado to become a food truck, as we had to leave Bayside Mall since we weren't getting any tourists for a while.
It's been more ups than downs. but that's just how business and life go. We have to adapt to changes that come our way.
As you know, we're big fans of Holy Avocado. For our readers who might not be as familiar what can you tell them about the brand?
Holy Avocado is food service. At this moment we run 2 food trucks and soon we will open a restaurant in Hallandale Beach, Florida. Holy Avocado was created with the intention to provide a healthy fast food option.
Looking back in time, society has been in Junk Food mode for more than 40 years. This way of eating is killing Americans day by day, and actually people around the World. So many diseases as a result of bad eating habits.
This is why we want Americans to have an option of healthy eating with a product most people love: Avocados.
Avocado is a super food that brings a lot of benefits to human bodies. Our goal is to provide the foods we are accustomed to eating but prepared the right way… the healthy way.
I want to impact the World in a positive way. We have a long bridge to cross when it comes to re-educating people on healthy lifestyles, including eating habits. I want to be part of that education, I want to save lives in a preventive stage, I want people to feel good, I want people to have a normal weight, and I want people to feel happy about themselves.
I want to motivate people, I want people to live longer, and I want people to enjoy healthy meals, not sacrificing flavor for health. It's enough chemicals, preservatives, processed food, etc., that are killing people over the years.
If there's a way of eating a burger, with grass-fed beef, brioche bread, real cheddar cheese, soy bacon, and avocado, I'm pretty sure little by little people will get away from consuming chemicals in Junk Food. Holy Avocado is meant to expand to a point of franchising and hopefully bring this option to the entire World.
If we knew you growing up, how would we have described you?
I was a nerd but with an extrovert personality. I was the best GPA in my classroom but yet, the one with more absences and the most talkative. I was an entrepreneur since I was 6, selling everything I could find to make money. It's always been a mixed-up personality.
I'm a Finance professional, who can read Financial Statements and tell you in minutes, the direction a company needs to take, but also with very strong sales skills. I was always an Honor Roll student, from Elementary to University, always a high performer, but yet someone who likes parties, friends, Rosé, having lots of fun, clubs, and traveling. I'm very far from being an introverted adult.
In my management and ownership positions, which I've held since I was 19 years old, I take it very seriously and formally, yet, a fun manager to work with, without leaving aside policies and rules. I'm known to be a tough manager, just because I like the best results for the organization, and I encourage hard work and good results from the entire team.
I strive for the best always. I like to accomplish the best results in everything I do. I like to serve people, and make EVERYBODY feel good in any way I possibly can. I like to impact people's lives in a good way.
Contact Info:
Suggest a Story:
 VoyageMIA is built on recommendations from the community; it's how we uncover hidden gems, so if you or someone you know deserves recognition please let us know 
here.