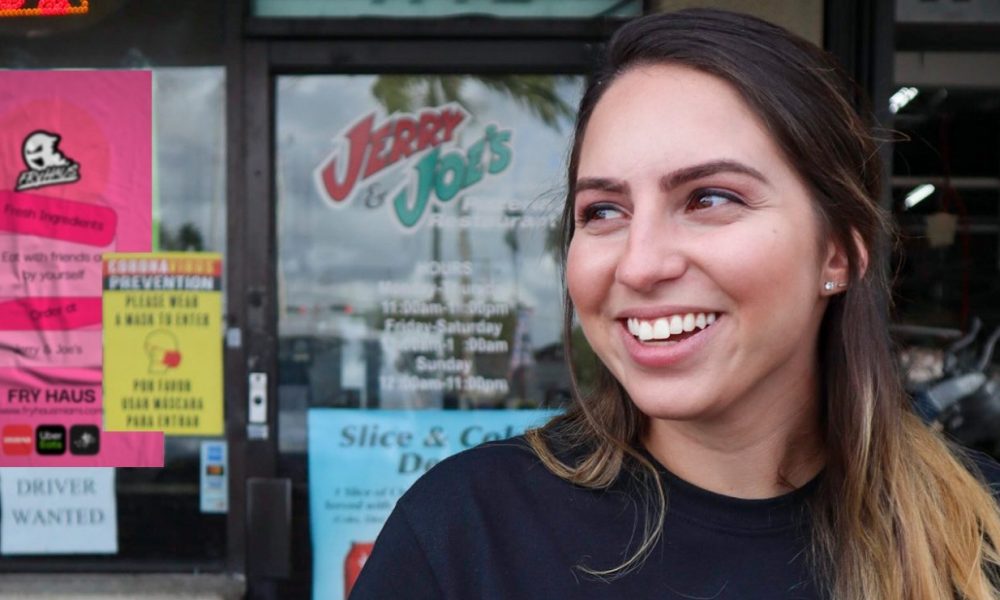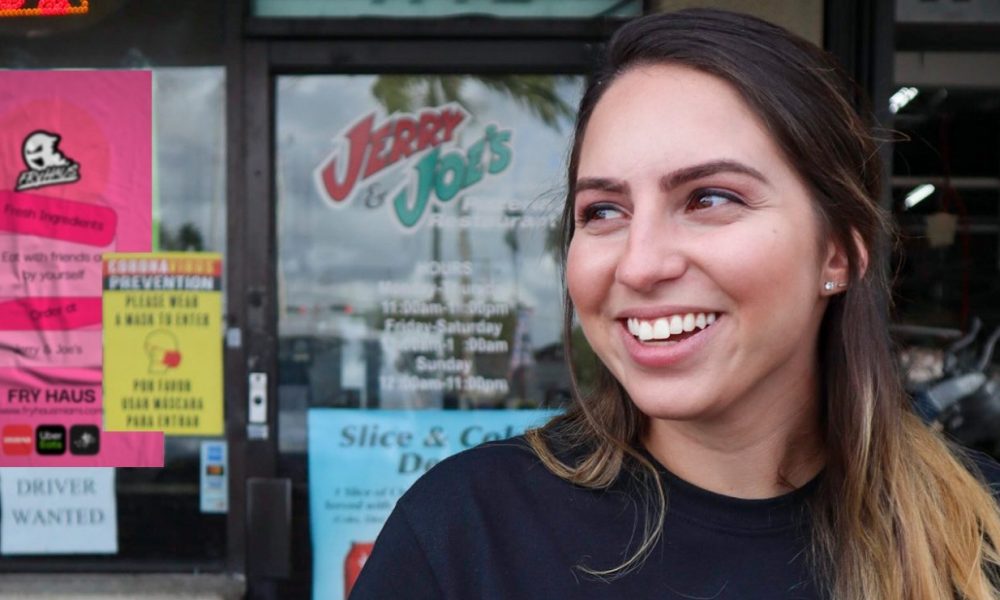 Hi Geneviv, thanks for joining us today. We'd love for you to start by introducing yourself.
Cabana Craft Eatery began like a lot of new founded businesses… amidst the chaos of the pandemic. While also dealing with being fired from a full-time job as marketing director at an architecture firm, in the hospitality and restaurant industry. The firing coinciding with the pandemic lockdowns, curfews and of course, lack of hiring at new firms or agencies. Now an FIU graduate with a Bachelor's in communications, I was left with slim to no options. That unfortunate circumstance and a random weekend of binge-eating lead to the creation of Cabana Craft Eatery.
My background is in marketing and specifically branding. I set out to build a portfolio based in branding projects, logos design, etc. However, I questioned whether or not these "imaginary" businesses I was creating for could actually survive. I set out to create a restaurant brand, image, persona, and social media presence. To which, I fell in love with the brand I created and thought about the business end of it. I had very little hands-on business operations or even restaurant management experience. I took this challenge on, along with my mom and aunt, to begin the family-run business known as Cabana Craft Eatery. I am a foodie at heart and most of the food and inspiration came from my own love of street food and overall "treat yourself" culture.
Would you say it's been a smooth road, and if not what are some of the biggest challenges you've faced along the way?
Considering we first started selling out of the backyard of our house coupled with the pandemic, it has definitely been a somewhat bumpy road. The trials of starting a new business are still present but now there is an added factor of demographic income. There are those who have seen changes in income levels and even those who have completed lost income. This caused Cabana Craft Eatery to experience some inconsistencies. So, less income stability lead to a spike in orders one week and a decline the next. The lack of orders almost shut us down, but we managed to make some changes and improve our experience to make sure we keep our customers happy and attract new ones. Overall though, the amount of support from local foodies, the team at Jerry & Joe's (our newest pop-up partner), and anyone else who believed in us enough to allow us in to collaborate on a pop-up, they've made the road a bit smoother.
Great, so let's talk business. Can you tell our readers more about what you do and what you think sets you apart from others?
I am a proud ghost kitchen owner. The mobility of Cabana Craft Eatery allows for the most flexible prices (at a benefit to the customer). Cabana Craft Eatery specializes in fried goodies. This can be the popular dessert fried Guava and Queso fried Oreo. There's also the popular appetizer we call the Street Corn Bola. I am proud to be a part of creating this business and a brand that is dedicated to building community ties. Part of the reason I love pop-ups so much is because it allows me to meet people, talk to my customers, get to know locals, even if it's in a small "hole-in-the-wall" spot. I think a business, especially in the food industry, relies on locals.
So there's a sense of pride when one of those "true locals" takes a bite of something I cooked fresh. Watching their eyes widen with joy and is an extra special feeling that never gets old. We always have deals so following us on social media might help you keep up. Cabana Craft Eatery also has an UberEats deal for new customers where you can spend $20 (or more) and get $5 off. There's also our awesome loyalty program on UberEats as well. The loyalty program is a $5 off coupon after ordering five times. I'm also excited about our newest pop-up location with Jerry & Joe's in West Hialeah. We are partnering up to bring an awesome combo, including pizza, soda, garlic rolls, and Cabana Craft Eatery desserts. Cabana Craft Eatery will be announcing the deals, dates, and times via social media.
So, before we go, how can our readers or others connect or collaborate with you? How can they support you?
The easiest way to collaborate with Cabana Craft Eatery is to follow and share us on social media. Also, we take donations in order to host giveaways and even contribute to charity. We recently accepted a $100 donation from the Instagram page only in Hialeah Gardens and we're collaborating on a giveaway. These things help us a great amount and of course… order from Cabana Craft Eatery. Plus, we promise once you try us, you'll want to order more!
Pricing:
Price range between $9.50 – $16
Contact Info:
Image Credits
Geo Villeta Instagram: geo.logic Website: geovilleta.com
Suggest a story: VoyageMIA is built on recommendations from the community; it's how we uncover hidden gems, so if you or someone you know deserves recognition please let us know here.