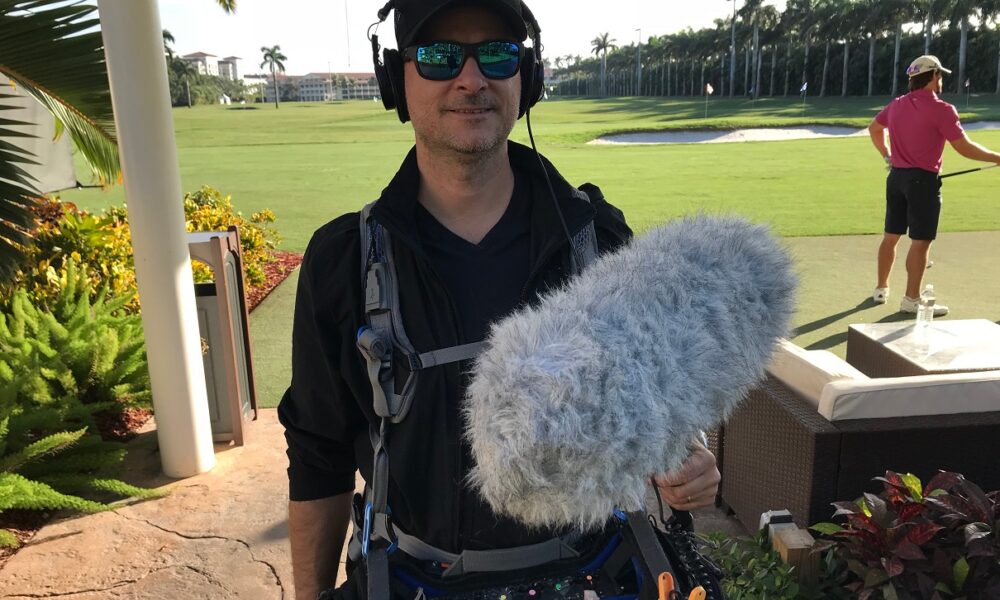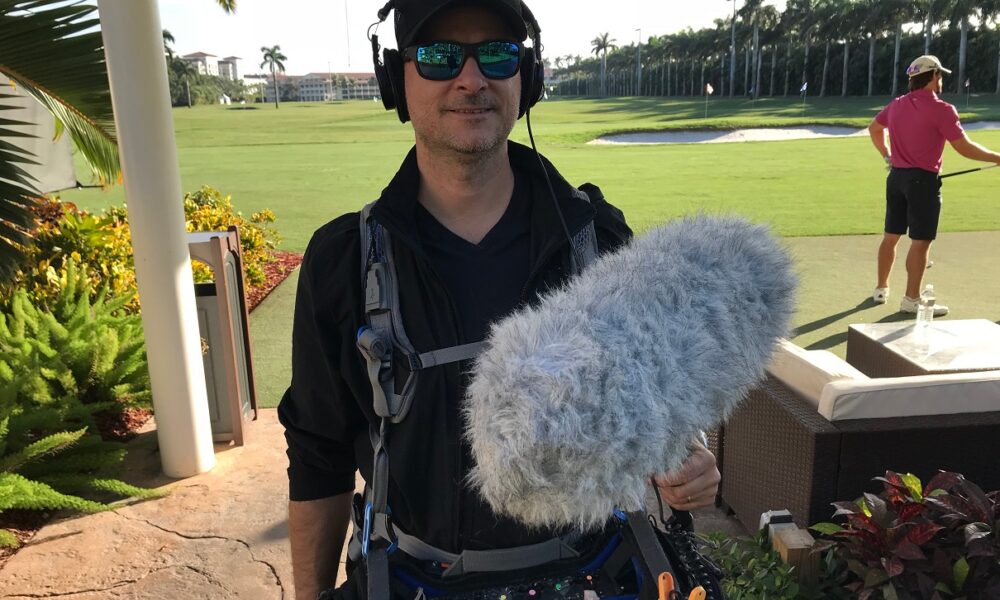 Today we're excited to introduce you to Guillermo Ursini. Guillermo is a Sound Designer and is also a content partner. Content partners help Voyage in so many ways from spreading the word about the work that we do, sponsoring our mission and collaborating with us on content like this. Check out our conversation with Guillermo below.
Hi Guillermo, so great to have you join us again. For folks who might have missed our earlier conversations, can you please take a minute to briefly introduce yourself?
I am a sound designer, mixer and audio editor for films, TV, advertising and radio from Argentina.
I started as a DJ in 1990, then goes to the radio, editing digital audio, studied production and direction for radio and tv. In the year 2000, I started to record sound for films, documentaries, tv series, realities shows and discover my passion for this job. Working hard and growing over the years, improving my goals and being awarded. In 2017, I decided to take the next step, move to Miami to continue growing in my professional career, try new challenges and demonstrate to myself that I can do it best for great companies in the audiovisual industries.
Moved to US with my family was hard, but so far a good decision, here in Miami I did a lot of jobs like sound engineer, recording and designing audio for short and large films, reality shows, advertising, documentaries and TV channels for big companies like Telemundo, Discovery Channel, Fox, Espn, Food Network, Pantaya and more.
Happy and excited when a project I was involved is awarded how the short film "AGONIA" winner of more than 30 awards, the film "ME3769" with 5 awards. Or the recently Telly Award gold and Bronze for "The Last Daydream" shortfilm.
This new life in Miami is amazing, i'm making my network grow, knowing great professionals and friends and always learning more to be more efficient and do what I love to do, mi passion and talent "sound"
How does your career grow in the world of sound in the United States?
I think the growing was exponential, I had some experience in Argentina, but when I re-start here in US and the opportunities were coming I discover on me the potential to achieve successfully the projects with not too much effort. This is the moment you realize you have a talent and passion that makes problems looks natural and easy, confirming you are going in the right direction. I think this is the key, do what producers needs, a problem solver with high standards.
I started making littles project like shortfilms, and this works gave me the opportunity for open the big doors, doing the sound engineering, recording, designing or editing for reality shows, commercials, feature films, TV Shows, corporate videos and documentaries. Any new project is a challenge, I need to prepare, learn new things, new technologies to do the best way and improve the results.
This market is very competitive and you need to be learning, do the best possible and managing your personal marketing to be first in the list of the producer or directors.
Why do you think you have been able to expand your professional career so quickly?
I think, first my dedication and second my personality. When you do what you love you try your best, my clients and partners always see in me great ideas, but this is because I put all my effort imagining possible scenarios and multiple solutions, this implies stop and think, use your time and intelligence, do some research, call expert people and after that offer good solutions. For example, one day the director needed to record the voice of a girl on camera, but the frame was very wide and she is on bikini, I can't put a little microphone on the clothes, and neither use the boom mic because you will see it on frame, this is when I say "ok", if you don't move the camera I can use the boom mic very near her mouth recording the voice clearly and after that the camera can record a clear frame (plate) without the girl and the mic and in video editing postproduction you can split the frame and erase my microphone. All happy!
I learned how be nice without loose the focus on what I need to obtain, be respectfully and good vibes is the way to go, I think have a good attitude is very important on set or studio to communicate and share ideas and find solutions. The audio-visual arts is a team work, and is important to understand this, because sometimes the ego is your enemy.
Are you still learning new things or studying?
Always learning, in this fast world I need to see all the time what's is new, the tendencies, the technology and of course how much money I can spend. The access to the information never was so easy with the internet, is very useful see videos, online courses or webinars to learn from another people, sometimes to compare, take what help you and discard bad ideas. My job is very solitaire, and normally any sound engineer have different ways to do the job, but for sure when more information you have, more efficient yo can be. I never stop studying.
How much did the pandemic affect you?
The pandemic was a hand break for all of us. In my case I was stopping work slowly to nothing, scary about how to continue paying the bills and how to maintain my family, hopefully on June I started filming a feature film with minimal crew only the weekends inside a big house, taking all the covid rules protocols, it was like a valve to discharge the emotional pressure. The last day of shoot I start felling bad and confirm "positive covid". Hopefully it was just like a flu for me and my family never infected. It take me like a month to be ready again to start working. Slowly some little projects came and we return to normality step by step, and test by test, sometimes 4 covid tests a week. This sounds anecdotal, the market now is very busy producing content and I'm working giving the best every day.
How does your family feel about this new life and challenges?
For my family was a true challenge, leave Argentina, grand parents, the dogs, the house and your roots is hard, but day by day all of us know it is better for our lives. My wife is happy here, my daughter suffered a little more because lost her friends and the pressure to learn English at the school, but right now she is on the way to high school. In the meantime born the sister here and it was a new love energy explosion for us.
What do you hope for the future in your professional field?
For the future I hope still learning and working on the sound world, trying to be a better professional, get better clients and work with the big players on the business. It was a great learning time in a great country, a new culture and way to work, but now I thing I'm ready to the next step.
Thank you so much again for sharing all of this with us. Before we go, can you share with our readers how they can connect with you, learn more or show support?
You can see my story "today office" every day on Instagram to see how good the life can be with you. Thanks
Contact Info:
Suggest a Story:
 VoyageMIA is built on recommendations from the community; it's how we uncover hidden gems, so if you or someone you know deserves recognition please let us know 
here.