The heart of our mission at VoyageMIA is to find the amazing souls that breathe life into our city. In the recent weeks, we've had the privilege to connect with some of the South Florida's finest artists, creatives, entrepreneurs and rabble rousers and we can't begin to express how impressed we are with our city's incredibly deep talent pool.  Check out inspiring stories from Fort Lauderdale below.
Alex Raye

The Curve closet was born when two ambitious women with a vision came together and combined their passion for fashion. Both of us being curvaceous women found that there weren't many cute options out there for the plus size community. We then became dedicated to providing quality apparel while following the 3C rule that's keeping it Cute, classy, and cost-effective. Here at the Curve closet we provide dope styles the latest fashion trends for women of all shapes and sizes.  Read more>>
Yulissa Ocasio

Since I was a teenager I had a passion for photography. I would take as many pictures possible to keep memories alive and to get to know people. It was my way of speaking from the heart, I always got bullied at a younger age and even now I struggle to make friends until I found my passion for photography. It was not until my early 30s that I received my first full frame professional camera and decided to take a leap of hope into finally growing my business.  Read more>>
Ariel

I've always enjoyed cooking. I love the freedom I have in the kitchen and the pleasure of making a tasty meal. It's just that, an outstanding meal simply cannot be complete without satisfying that desire of "now I feel for something sweet". Store bought desserts are okay, but it will never compare to a homemade sweet ending. Baking is like my sixth sense. It comes naturally and I genuinely enjoy baking each and every dessert.  Read more>>
Tohni Jean-Bellis

Tohni Jean-Bellis aka Tohnistyle, Giving Your Authentic Style and Living an Stylish Life. Find out where she comes from, what she loves most, and how she's taking over the world, one redecoration at a time. Introduction Tohni Jean-Bellis, better known as Tohnistyle, is taking the world by storm, bringing real life, real style, and luxury interiors to the forefront. She's been featured in both national and local South Florida television spots, some of the hottest podcasts about design and home decor as well as blogs, magazines, and newspapers. Read more>>
Gabriella Maenza

My passion for creating memorable events began at the age of 10, when I claimed the role as "Official Family Talent Show Planner". Since then, I went to the University of Central Florida's Rosen College of Hospitality and obtained my degree in Hospitality and Event Management. After college, I spent some years being mentored by one of South Florida's finest luxury wedding planners, worked as the Event and Social Marketing Manager for the Perfect Wedding Guide South Florida, and endeavored in the non-profit sector managing annual galas and fundraising walks for the National MS Society. Read more>>
Julian Barreto

Born and raised in Bogotá Colombia in the time when the phones were still attached to the wall, kids used their imagination and physically go outside and play with other kids, the internet was in nobody's minds and the main source of information was still the closest public library. Art was born with me: drawings, colors, paper, paint, comics, science fiction and of course, movies. I can't remember a moment when I wasn't dreaming about traveling to space, exploring the deep blue sea and "writing" a book to tell the world about those adventures. Read more>>
Grace Orion

my name is grace orion born in bogota, colombia. I am 34 years old (Psychologist by profession) and she comes to live in Florida after marrying my husband… We opened a clinic in Weston that is currently open, where we work with different systems of bioresonance, biofeedback, Ayurvedic medicine and quantum transformation therapy… My husband who is the famous MD. Doctor Zuluan Orion is the one who opened this space where we offer people spiritual, physical, emotional and energetic healing. Read more>>
Angelica Pascoe

I was born and raised in the heart of Fort Lauderdale but grew up spending holidays in Santiago Chile as well as Miami and Palm Beach. Growing up, one of the most memorable moments I have while visiting Chile and Miami was taking tours of the new developments and waterfront mansions. Now, my goal is to sell those waterfront mansions and delve deeper into new developments as well. Read more>>
Joseph Sinapi Jr

Cruise Ship Crayz began on December 12, 2012, as a small blog on Tumblr.com under the name "Cruise Ship Crazy." Initially, I just wanted a place to share my knowledge and passion for the cruise industry to others who would appreciate it, and my personal social media wasn't fulfilling that goal. After a co-worker, at the time, said to me, "Why do you always post cruise ship stuff? It's annoying" I decided to post every day and post it in more than one place, then "Cruise Ship Crazy" was born.  Read more>>
Jamar Cleary

I was never a good writer but I always wanted to tell stories like my grandfather and father who are authors and poets respectively. I started by taking photos as a hobby when I went out with friends are walked on the street. My first camera was a 2010 or 2011 ipod and gradually upgraded as I got a phone with a camera. I was taking photos on and off until about two year before the pandemic. Read more>>
Sebastian Francois

Becoming a photographer was never the goal I fully set out to accomplish. It all just started with my friends and I taking fun photos on our iPhones. We would put our best fits on and meet up on campus for a fun time of jokes and flicks. Something changed when we all turned 15, especially for me. My creativity started to grow more and I wanted to start to tell stories through my images. I got my hands on a Canon Coolpix compact camera from my aunt. Read more>>
Taysjiana Wright

Starting off in Hopkinsville, Kentucky, I was eager to get into the world. Born at two pounds and three ounces, I came out facing hardship, but wasn't as ready as I thought I was. I faced some Traumatic events so young in life, Such as Sexual abuse on different occasions, Watching physical abuse being appropriated as well as abused, and even facing mental destruction to myself. I've been in very dark places in life to where it led me to be stagnant.  Read more>>
Ashley Simon-Madden

I've sat and considered the many creative or philosophical spins I could put to how my travel blog got its start. I've ultimately decided that the unfiltered truth will more than suffice. It was a partly cloudy weekday afternoon in January and I was working from home. The weight of my new and ongoing work assignments coupled with the aftershocks of recent personal life upheavals had finally met meat eye-level. I needed an escape. Read more>>
Milagro Lopez

I started my Real Estate journey when I was pregnant with my son. I knew that working a 9-5 was not going to allow me to be as present as I would want to be for him. Once I was licensed, I was ready to hit the ground running with what I thought would be so easy since I was ready to do the work. Unfortunately, I was wrong. That first year kicked my "you know what." I struggled in the beginning of my career because I didn't realize as a Real Estate agent you are an ENTREPRENEUR!  Read more>>
Yahshua Emmanuel Ball

My name is Yahshua Emmanuel George Ball and I am 31 years old, a college graduate major in Criminal Justice, and currently a bachelors major in Information Technology. but as of now I am focusing in getting into real estate, and how I got started beginning my journey in Entrepreneur. Prior on making this decision I wanted to become a Police Officer and later on pursue a career in working for the government. But along with my friends we decided in to getting into stocks and cryptocurrency and during that journey we came across a book called Rich dad, Poor Dad by Robert Kiyosaki.  Read more>>
Nathaly Millan

Since I was little, being a Latina, I always watched how my mother and grandmother's beauty routine consisted of many preparations using plants and flowers from our local area. I was always amazed at their beauty inventions and how they took care of their skin. Many of my friend's mothers relied on expensive creams from big brands, but my mom and grandma differed. They always told me to rely on the power of our biodiversity cause there was a unique plant or flower out there for every potential skin concern. Read more>>
Daniel Bernadez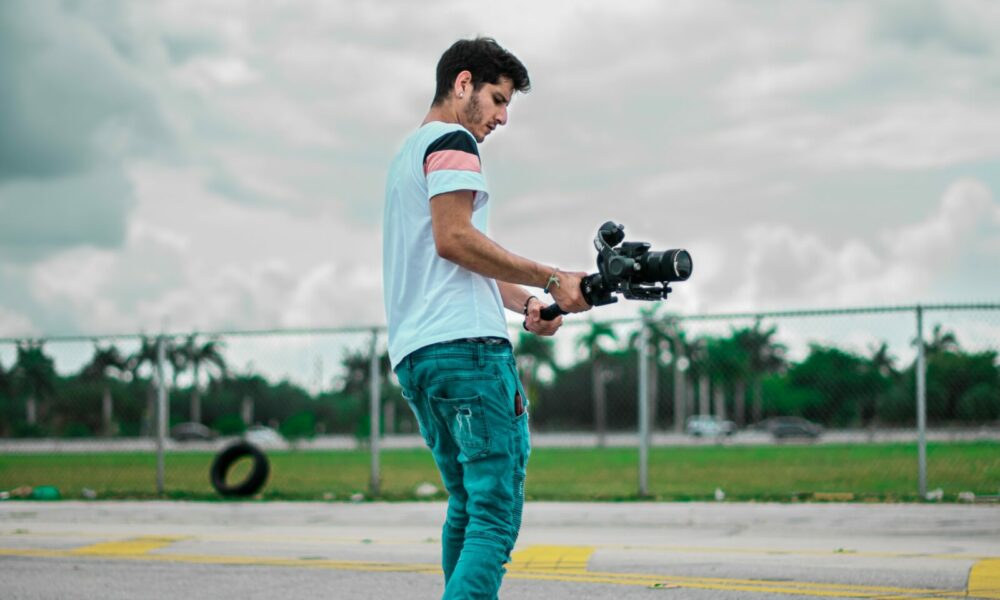 If someone told me a few years ago that I'd be running a multimedia creative agency, I would have thought that they were crazy. I had no idea about where my passion for storytelling would take me.
For starters, I was born in Mexico City, Mexico. When I was young, my parents moved our family to Florida for my father's job. Years later, a simple gift changed the trajectory of my life. Read More>>