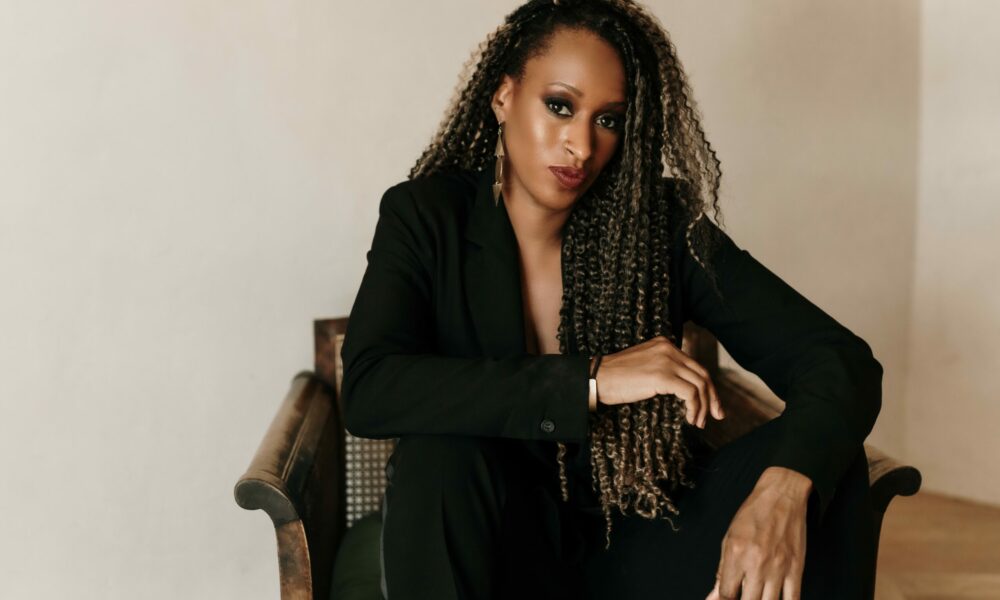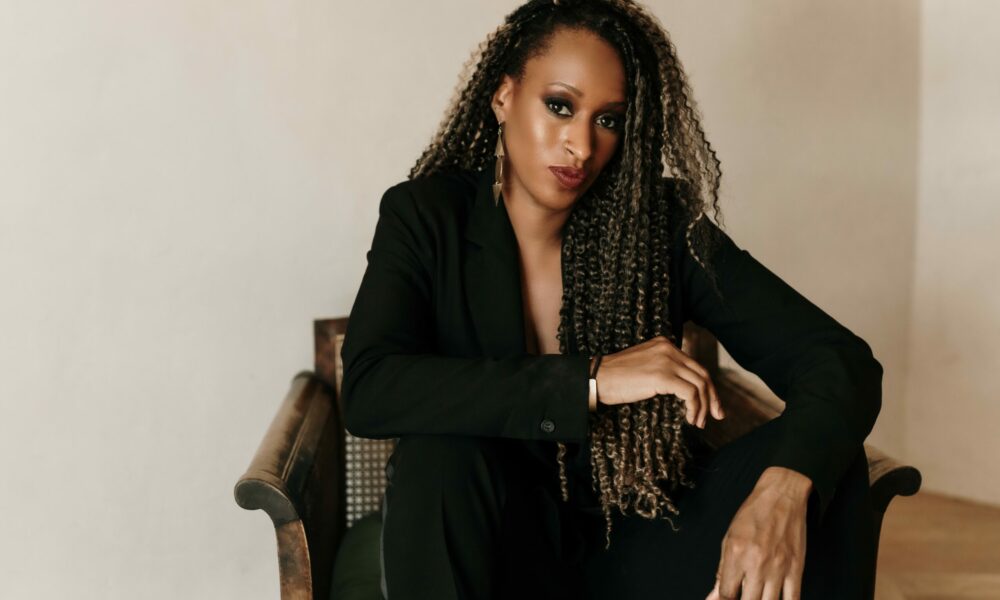 Today we'd like to introduce you to Cecilia Cuff.
Hi Cecilia, we'd love for you to start by introducing yourself
My story started at a young age being inspired by the impact that one can have on human beings by the simple act of taking care of them through hospitality. From a cultural standpoint, heritage played a huge part given my Afro Cuban background. Saturday evenings were spent dancing with relatives from my mother's side; vibrant sounds of Buena Vista Social Club with edible keepsakes being passed around made special by the authentic flavors from Cuba made by my grandmother. Sundays were a little more subdued with smooth jazz, a hearty southern style brunch with shrimp and grits and other spices from the African Diaspora served by my father's family in a meal that seemed to last all day.  We shared the proud stories of black inventors, chefs, scientists and pioneers of all types. Summers were split between Puerto Rico where I learned my grandparents' Native tongue of Spanish and Black history camp where I learned Swahili as well as to be proud of the perseverance and resilience  of those who paved the way for me. From these moments, I learned to be proud, I learned the importance and dichotomy of different cultural worlds and I learned that overwhelmingly, food and music brought everyone together. So that began my lifelong mission to bring people together with food as my tool.
I had the opportunity to graduate from The University of Illinois with a business degree which empowered me to navigate the waters of entrepreneurship and challenged me to look at the operational methodology of the hospitality industry in a way that was not only celebratory, but also strategic. I had the opportunity to work with Hyatt Hotels and Resorts for over a decade helping to design and launch hospitality operations all over the world. This experience not only shaped my views on inclusivity in the workplace, but Hyatt Hotels and Resorts made it a mission to amplify minority voices long before it became just another performative act or mandatory company mission statement. They said it and they meant it!  With this fuel, I was able to not only recruit, hire and give opportunity to underrepresented communities, I was also able to create systems that integrated community sustainability with the constant supply and demand of a new hospitality operation. It was amazing to actively build growth in communities, see the connection between the makers and the products and to create systems that grew successfully using the triple bottom line model. I was finally able to be the good I wanted to see in the world and create systems that perpetuated that good for years and years to come.
Surprisingly, my work gained recognition and my systems more sought after. I was asked by Taos Ski Valley to assist Belvedere Property Management in a 300 million dollar renovation project to turn around a tiny ski valley operation that was threatened by near extinction. I spent the next 4 years in the tiny high desert mountain town of Taos helping to launch a new hotel concept, rebuilding, rebranding and revamping 7 restaurants, creating a catering operation all without losing touch with their homegrown roots. I was able to help reinvigorate the young farming community by integrating local farms and help to launch important minority and inclusion initiatives in a deeply segregated community.
Favorite moments; the creation of Taos Summer Wine Fest which hosted 100+ winemakers from all over the world accompanied by horseback riding, stargazing and hot air balloons all paired with wine. Another important moment was the connection with the world of B Corporations and one of my guiding muses, Andy Fyfe, who showed me that there was a world of enterprises that were also fully committed to a shared mission of sustainability within communities.
I fell in love with Taos and decided to make my mark on the community through a new business model solely dedicated to sustainability, inclusivity and ethereal culinary magic. With like-minded friends, I was able to transform Billy The Kid's infamous clubhouse, an epic property that sits atop Outlaw Hill, into a bespoke wedding venue and dinner party situation called The Stakeout. I also launched a minority arts incubator called Parse Seco which helps to cultivate the careers of minority youth artists to help decrease disparity and offer access to gallery space within the arts.
My current projects are now scattered across the country. Even amidst COVID, I spent most of my time enjoying riding my bike or trying to surf in Miami Beach unless I was pulled away on new design walk throughs or construction sites.
In New Mexico, I am helping to recreate the tiny forgotten haunted brothel town of Eagle Nest, New Mexico. Focused on the post 2020 life redo movement, we are  rebranding and re-building a new adventure travel focused resort now named Laguna Vista Resort & Lodge with a campaign called "Rediscover Eagle Nest"!
In late, I am set to open my own restaurant concept in Chicago with a long time friend, Eric Williams, called Bronzeville Winery which will not only serve food paying homage to the flavors of the African Diaspora, but also be an important cultural space for the South Side of Chicago celebrating the music, arts and culture that I grew up with. I am most excited to launch a program within the restaurant that will also act as a minority hospitality incubator creating the next generation of minority culinary greats, chefs and entrepreneurs right from the community! This project is in conjunction with one of Chicago's largest developers, Brinshore Michaels Development. Together we hope to change the way that we look at development by creating inclusive entrepreneurship opportunities for developing neighborhoods. I believe in the importance of changing the way we look at the world of gentrification. In my opinion, development is good. We must challenge ourselves to be conscious of how we develop and who is included and uplifted by the development.
My days are currently filled with incubation of underrepresented emerging entrepreneurs from all over the country, many in Miami Dade County. Like most, my zoom days are often 12 hours long as I help to build strong foundations for hopeful brands that range anywhere from retail to restaurant and nonprofit organizations.
Today, I am in conversation with developers in the Miami area to help create sustainable development opportunities that are giving back to the community by increasing property value and creating systems that celebrate the vast local diverse culture.  I am excited to help to launch entrepreneurial opportunities for the community while telling their stories. I welcome more opportunity to launch spaces that beautify and amplify diverse voices
I am also designing a farming residency concept in Miami aimed at changing the landscape of fresh food and access to food using a community-led approach by increasing access to fact-based resources about growing and opportunity to grow vertically in urban settings in under-resourced neighborhoods. The food sovereignty and educational residency program will seek to reach thousands of people each year, including farmer training for minority growers, food and healthy lifestyle workshops for urban youth, home gardens for city-dwellers living under food apartheid, doorstep harvest delivery for food-insecure households, and systems and policy education for public decision-makers.
Can you talk to us a bit about the challenges and lessons you've learned along the way? Looking back would you say it's been easy or smooth in retrospect?
I guess my challenges have been varied, but I feel extremely blessed to have had my path!  I learned at a young age that others found it laughable that I would grow up to be a African American woman who might run or even own a restaurant. I can also say that the glass ceilings within the corporate world also posed a challenge, but I suppose these are things that are a part of life and teach lessons as well as resilience. I also think my own challenge of leap before I look has pushed me into some situations that could have been avoided, but my enthusiasm and passion has always unapologetically led my path.
Appreciate you sharing that. What should we know about The Nascent Group?
At The Nascent Group, we create spaces with an emphasis on hospitality design, sustainable urban planning and art. We are pushing hard to change the narrative within the hospitality and design worlds.  Through our partnerships, we seek to influence behaviors in our industry by setting the example of how investing in humanity is just as profitable as the bottom line. We have proven that alongside developers, we can build communities that grow property value as well as empower people by systems, outdoor art, event and opportunity!
The creation of the Nascent Group was a response to an unsustainable hospitality and design industry. We identified that while new concepts were being constructed, there was so much potential for sustainable community impact from a people stand point. We also identified an opportunity to make sure locals were being supported through diverse development projects and to ensure that human sustainability was a focus point.
We as the Nascent Group want to ensure that when we embrace our design hospitality portfolios that above all, people are being put first through opportunities like employment, sustainability, training and mentorship.
In terms of your work and the industry, what are some of the changes you are expecting to see over the next five to ten years?
I think developers are looking at new ways to approach urban design which is amazing! As an industry, architecture and design as well as hospitality can provide solutions to pressing issues ranging from global warming to the lack of accessible housing and entrepreneurial opportunities for underrepresented communities. More often than ever before, restaurant openings, urban development and hotel projects are being applauded for more than just grandiosity, but more for the ability to address environmental, social, and economic issues through sustainable strategies. Looking at new ways to approach the collection and distribution of renewable resources and energies, while enhancing quality of life and promoting social equity. Miami Beach is no stranger to this and has been the leader in sustainable built environments for quite some time!!
In the new five to ten years,  I look forward to new green and healthy neighborhoods and more emphasis on healthy live, work and play spaces.
It is also finally apparent that the disparity of access to entrepreneurship is being addressed. While there is no complete solution, the playing field is being leveled by companies like LISC and the SBA and as a result the landscape and outputs of the hospitality industry as well as the urban planning field will continue to grow through diverse influence which always produces a more dynamic result!
Contact Info:
Suggest a Story:
 VoyageMIA is built on recommendations from the community; it's how we uncover hidden gems, so if you or someone you know deserves recognition please let us know 
here.