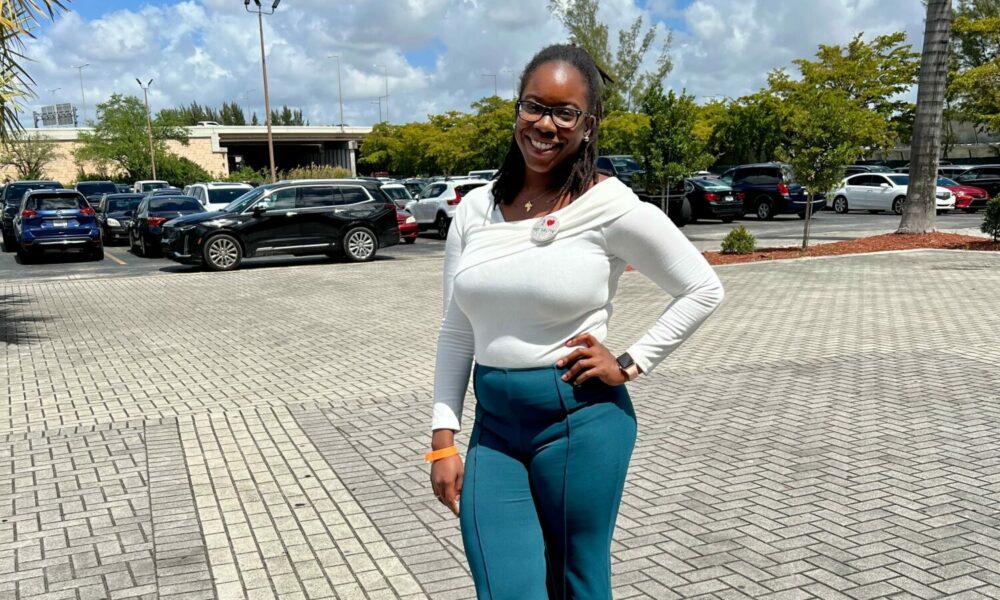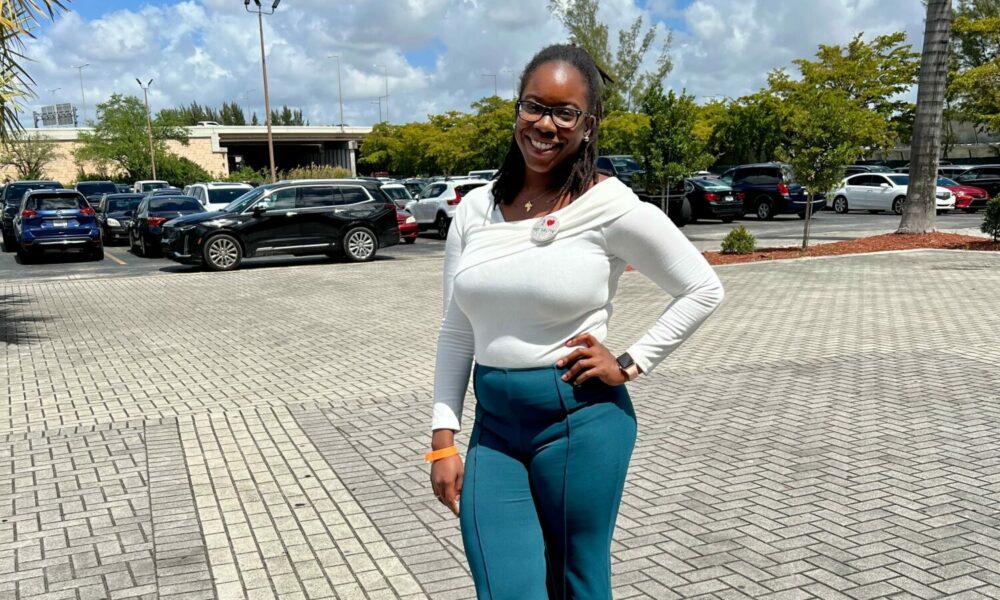 Today we'd like to introduce you to Deshawn Smith.
Hi Deshawn, thanks for joining us today. We'd love for you to start by introducing yourself.
I was born and raised in Miami, Fl & I'm the owner of Hazel Rayne!… I've always known that I wanted to have a business helping people. It initially started with me wanting to cater to women with fashion needs. Now although catering to women with accessories was fun in the beginning I started to add small self-defense items such as pepper spray and stun guns. I noticed that people liked this way more and that women needed these things more than ever with so much crazy things happening in the world. I enjoy knowing that my products are keeping women protected in a way, as well as I started to feel a sense of enjoyment having these products as they help me tap into my creative mind when making self-defense keychains that women like and making lipglosses that compliment their unique style as well. With this I've been able to create other cute discreet items that I now sell for all ages & all genders but specifically for women so that they can feel pretty, protected, and secured without caring something as intimidating as a gun. For me, I always found them to be a little intimidating and I've personally never been a fan of them, I've met plenty of women who feel the same way! However with our discreet self-defense items they can pass as everyday items that you can actually use and can still feel comfortable using in the event that you need to protect yourself
We all face challenges, but looking back would you describe it as a relatively smooth road?
There's definitely been a lot of trial and error. Starting a business on your own without coming from a business background/ not knowing anything about business is a little overwhelming in the beginning however having a goal in mind and knowing your "WHY" has definitely helped me a lot. For starters, it was definitely funding! I kept seeing the big picture in the beginning and had to constantly remind myself that to get there I have to take the first step and be present in those moments. Some of my other struggles along the way was trying to figure out how to run a legitimate business, getting my brand out there, and learning the difference between being a business owner and a worker. I've worked in corporate America for over 10+ years & although certain things that you learn there you can bring into your business, you still have to learn how to be a business owner, and that was something that, as embarrassing as this sounds, I wasn't used to & didn't know how to actually do this. When I got into this business, I had to create a structure and I didn't know where to start or how to start however I'm grateful that I've always been a social person and I've been able to network, find mentors, & collab with people who will literally help you and give you a sense of direction on how to get started & tools to help you grow…
Alright, so let's switch gears a bit and talk business. What should we know about your work?
I specialize in discrete self-defense items for everyday needs. So we have different things like we have a comb knife, we have self-defense keychains that literally you can use and it's super cute with puffballs or even a cute teddy bear on it that you can use in your everyday life but also use in an event of an emergency, we even have a stun gun that looks like an iPhone! I'm proud to know that people are really realizing that we have amazing products that you can use every day, like our discreet pen knife that is a functional pen & that will really keep you protected… I was recently networking with someone and we were talking about how we followed each other from our business pages on Instagram & once I said my business name, Hazel Rayne she said "oh you're the self-defense person!" It made me laugh but it also made me smile because it lets me know that how I want my company to be represented is how it is being represented. What I'm also proud of is that I get DM's from people that say all the time they love the products that we sell because they're not as intimidating, they're simple everyday products & really quick and simple to use. What stands us apart from others Is that every day we're trying to figure out what can we do to enhance our business to continue to allow it to protect not only women but children, men, people of all ages, sizes, and gender. One obstacle we faced was we can't ship certain items to certain states and we've gotten multiple messages where people have been in awkward exchanges and wish they had our items, so what we did was we found new ways to enhance and get new self-defense items that didn't go against their states laws and legality.
How can people work with you, collaborate with you or support you?
People can simply support by sharing word of mouth or via social media of our products. As well as making people aware of self-defense items that they can use, their friends can use, or their loved ones can use. If anyone would like to collaborate, we're definitely open to it. they're more than welcome to email us! Our email is info@hazelrayne.com
Contact Info:
Suggest a Story:
 VoyageMIA is built on recommendations from the community; it's how we uncover hidden gems, so if you or someone you know deserves recognition please let us know 
here.