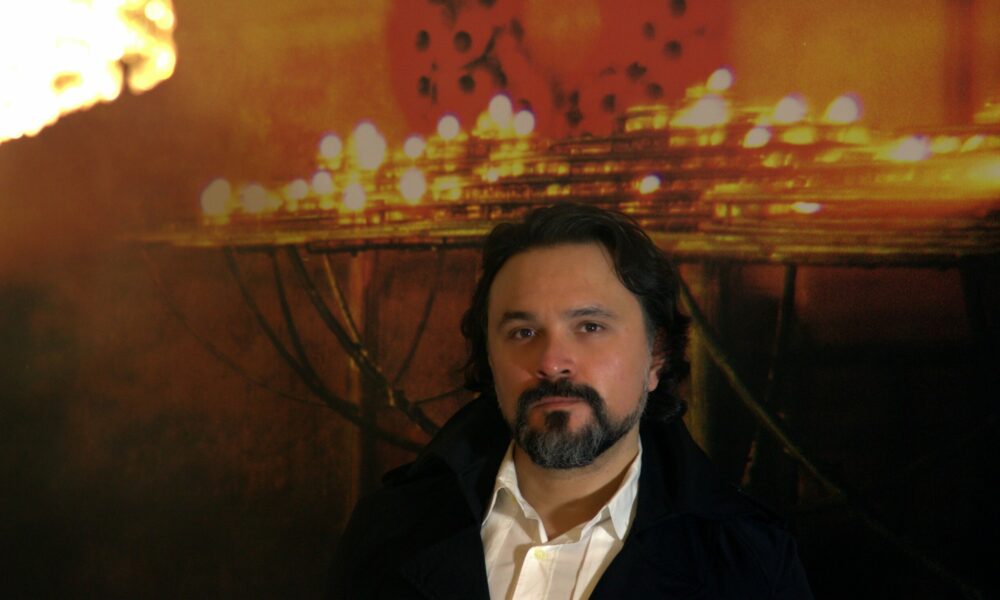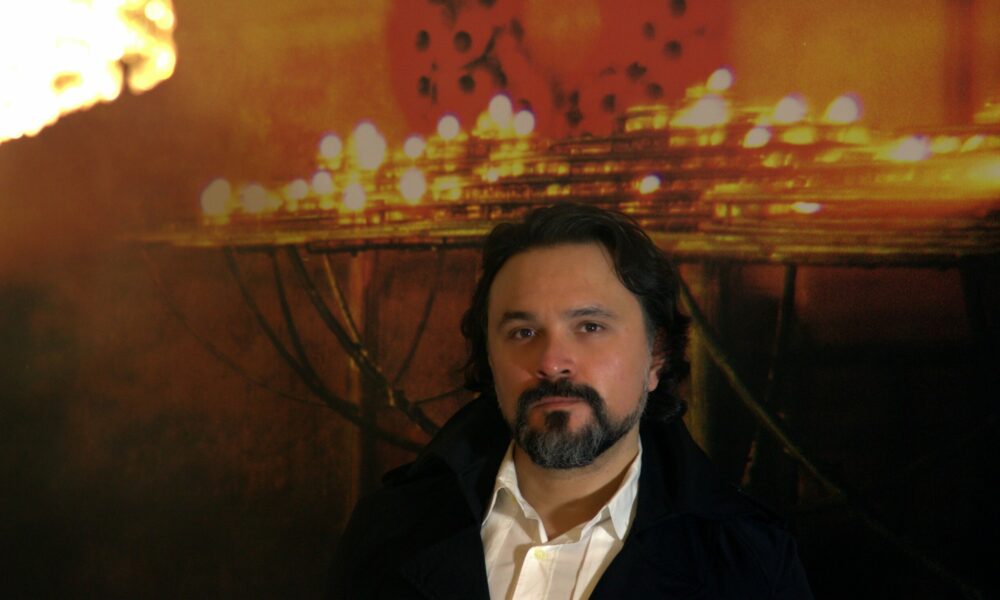 Today we'd like to introduce you to filmmaker Gustavo Aviles.
Hi Gustavo, we'd love for you to start by introducing yourself.
As far back as I can remember, I always wanted to be a "rocket man." Nicaragua 1985: as a child of the revolution, my awakening came early, and at the age of three it was full of death, religion, and monsters. Running around my neighborhood still fearing round-ups and being aware of the disappearing children, the only thing bright in my imagination were street celebrations where adults would set off homemade fireworks and rockets that would light up the dark sky. And for this, everyone would be delighted and entertained. It was magic.
I eventually came to the United States and brought along with me my memories, stories, and the mood reserved for a tiny kid who grew up in the middle of a war. I began drawing, then I moved into writing stories, then I attempted creating a comic strip, and soon I realized I needed to put it all together. One day, my dad was able to afford a hi-8 camera. I realized at that moment that I could figure out how to plan out a story to film.
My key to making films is believing in magic. I started with a home camcorder, hi-8 tape to videotape, and borrowing my neighbor's VCR to edit VHS to VHS. I used a cassette player to playback music into the recording VCR to create a music track while my brother, my friends, and I delivered terrible acting at the age of 13: alien invasions, serial killing-bank-robbing-maniacs, and a lot of cursing. I learned a lot about myself and my friends, but the idea that never left me was that I wanted to tell stories for the rest of my life. Over the years, every project attempt is bigger than the last, and I am never sure how I am going to pull off making the next film. I start with no money and an idea, then I tell my producer, Rosemi Mederos, and if the idea survives our process of scrutiny, I take off in all directions. I'll call my special fx guru, Emilio Remior, and ask him if we can build a UFO on budget. Then I'll call some actors (Joel Rod, Heri Quiles) and find out if they are willing to put on prosthetics for 15 hours a day and be relegated to drinking their meals on set through a straw. Then I call several cinematographers (Nani Garcia, Michael Tweedy) and see if I can get them interested in getting into black canal water up to their waist for several cinematic shots. Somehow, I'll end up mixing four gallons of film blood in my kitchen for two days. And on and on until you realize that all you can do is pre-pro as much as possible, execute one shot at a time, and prepare for anything to happen. With a little bit of luck, the great professionals you work with bring to life the vision that began in your mind many months ago.
Every one of my films shows the road I've been down and where I aim to go. My life is always in my films. They are personal in countless ways. Included along the way are relationships, desire, fear of death, not fearing death, belief, disbelief, anger, love, desperation, joy, a bunch of made-up shit, and sometimes simply shouting at the world. I chase "the vision" to surprise myself and discover sparks of life in film. That's how my short award-winning film Twilight of Dreams (2017) evolved into my graphic novel Zombie Jesus Vampire Hunter: The Codices, Vol. I (2020), which in turn now has set me on the quest to turn the novel into a film currently in production. The ideas feed themselves and lead me down into great adventures. That is the pleasure that keeps me creating, and the audiences that enjoy my work experience the result of the magic. I trust my work. My films have played in the United States, Mexico, Canada, England, Italy, France, Bucharest, Hong Kong and are still scheduled throughout 2021. They have been awarded several honors. Currently, you can stream a hand-picked selection of my films on gusaviles.com.
I am currently at the most savage stage of my creativity. I can't say where it will lead, but I owe nobody explanations, and my vision is as heavy-handed as it is bloody precise. After three decades of exploring the artistic path that led me to filmmaking, I've found my aim turned from sending fireworks into the sky to setting off rockets at eye level, and now I aim to set off the audience's brain in as many directions as possible. Zombie Jesus Vampire Hunter, based on the graphic novel by the same name, is a culmination of my twenty years of working on film and continuously exploring marginal ideas, theories, and my many influences. The film aims to challenge not just traditional content but also how much the brain is willing to allow the eyes to absorb.
Can you talk to us a bit about the challenges and lessons you've learned along the way. Looking back would you say it's been easy or smooth in retrospect?
There is only one way that things get done: you do them! Don't let anything stop you! 
Like many filmmakers out there, I've had my challenges acquiring equipment, hiring crew, casting, securing locations, etc. But pushing forward, you realize none of it can stop your vision.
Vision is the drive.
There is nothing smooth about my creative road, but I have had love and support from family, friends, and other creatives along the way. From a couple of hours on set that I may never be able to repay to bringing me back from the edge of insanity when attempting to create the unaffordable and accomplish maddening visions. The biggest turning point for me was when my now wife joined me as my producer. She understands my vision, and she has bigger ideas on how to accomplish greater and better productions. Never take anyone for granted who wants to create with you: from the person who surprisingly shows up to set with some ice cream for a child actor to the actor who flies back from Los Angeles just to give you a few days of shooting because he believes in the script. Everything is a story, and everybody is in every story.
Thanks for sharing that. So, maybe next you can tell us a bit more about your work?
My professional commercial experience running parallel to my creative film projects means that while developing and creating my film projects, I specialized in editing (Avid, Premiere, etc.), color correction (DaVinci Resolve certified), and overall post-production. At NBCUniversal Telemundo, I worked with incredibly talented writers, directors, and producers for whom I post-produced some of their biggest and successful marketing campaigns: La Reina del Sur, El Señor de Los Cielos, Escobar: El Patron del Mal, Miss Universe, Latin Billboard Music Awards, The Olympics, Betty in NY, and more. I also worked on the set of various multi-million dollar productions as a post-production supervisor and consultant. My post-production work for television and social media has been honored with 14 Promax awards, several New York Film and Television awards, and a Telly award.
Specializing in post-production has continuously provided me with new knowledge and experience that I then bring to my film projects. As a filmmaker and storyteller, there is always so much to learn. As a director, I have to know how to accomplish the roles of my entire crew and know what direction or tools they need from me. Every project grows my experience, and my vision becomes more ambitious.
I'm proud of all my work. I'm proud to have learned from so many professionals willing to teach me a new idea or a new process. And I'm proud of the creativity that my past and present casts and crews bring to my films.
I can be contacted through my website, gusaviles.com.
Can you talk to us a bit about the role of luck?
I've heard that luck is when opportunity meets preparation. I do my best to stay prepared.
Contact Info:
Suggest a Story:
 VoyageMIA is built on recommendations from the community; it's how we uncover hidden gems, so if you or someone you know deserves recognition please let us know 
here.