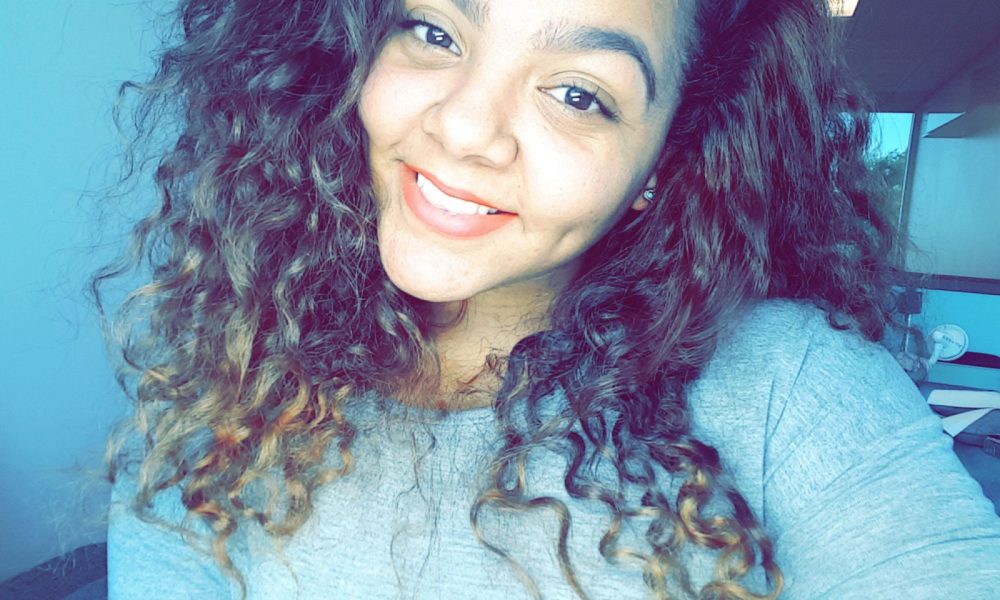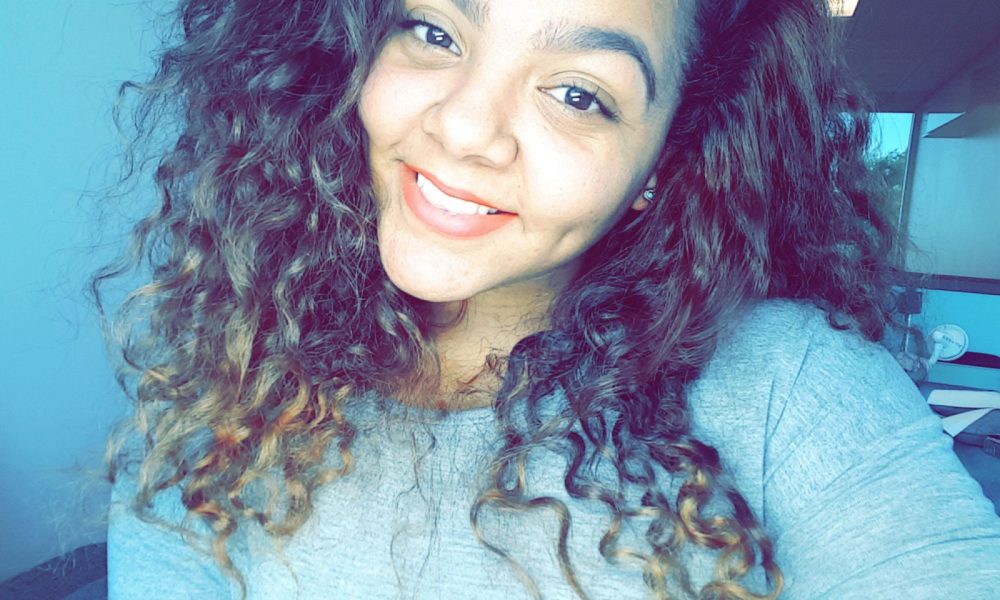 Today we'd like to introduce you to Sheila Echazabal.
Sheila, let's start with your story. We'd love to hear how you got started and how the journey has been so far.
Me? Well, I was born and raised in paradise. Born in the heart of Cuba and raised Miami. Just a young, Hispana, independent, college graduate, with a passion for all things business & art. I am a dog mom to two mini Unicorns name Arlo & Yeti. I am lucky to have a beautiful wife whose eyes are pretty famous in the lash world.
My earliest memory as a child was a little girl asking me:
"Your mom told the bus driver to drop you off at the salon?"
My mom has been a nail artist ever since I can remember, the salon was my after-school program.
When I noticed what an Xcape beauty is for women, and the power behind promoting self-care. I decided to take part and at the age of ten, I got my first job in the salon & knew this art, was my favorite to create.
So, in all honesty, I guess I should've of known then that the 10-year-old, doing nail art. On her mom clients', nails was going to be in the beauty industry some day. I was having so much fun doing it, that I never thought to make it my career. Look at me now, a licensed esthetician, specializing in eyelash extensions, brow threading, and soon will be servicing powder brows.
I fell in love through lashes the moment I picked up a pair of tweezers on October 3rd, 2015. I have been certified 5x and have traveled all around to attain these certifications by las mejores (the best) in this industry. Brows came as second nature, and I've been in love with framing the face ever since!
Time to brag, this is just me being shameless but I won this really cool award which is like winning a Grammy award for pestanas (lashes), I am 2nd in the United States and 14th in the world. Competing is something I'm looking to get more into, pushing myself to be the absolute best possible can be! I am also known for the comfiest bed ever, just kidding, but not really.
As for my journey well, its been quite the rollercoaster. Beyond grateful for people like my wife for always supporting me through all my ideas and keeping me level headed when they start getting a little crazy. & for the amazing women that have shared their knowledge and genuinely root for my success. Cause if I'm being honest owning my own business came with a lot of baggage I didn't even know was coming… But I wouldn't have it any other way, because of my crazy journey Facexcape is now a reputable well known brand &   Xperience and Xpertise is what we're about. Always pushing the limits, setting the bar higher with every service. We invest in continuous training and education as this ensures quality and an artistry level that is second to none.
Has it been a smooth road?
OMG, of course… NOT!
If anyone can talk about the struggles in the path of becoming a young female entrepreneur its totally me!
I mean, my whole life I was told that the kind of person I represent can't make it in the world without a degree or a stable 9-5. Being the epitome of a minority, being a hispanic young, brown, lesbian, immigrant… you know I had to put in work to get to where I am. I didn't have a capital, or much support, I knew that what the people were thinking, and what I envisioned for myself were and still are two completely different things.
Let's start off by I never really was set on a career path. Obviously, there was some here & there (Forensic science, and Food/Movie Critic) that interest me but I was never sold on just one. Till I started to realize it's not because I'm indecisive, it was because I knew in my soul I wasn't meant to work for anyone.
I was working graveyard shifts to pay for a college degree I knew I wasn't going to use, the things we do for our parents. Thanks for the debt mom! She wanted better for me, and in all honesty, so did I but in my heart, I knew a 9-5 wouldn't satisfy me.
When I got fired from checkers, my wife who was my girlfriend at the time overheard this older lady saying she couldn't care for the baby she was currently nannying. quickly she called me, & said "you love kids want to be someone's nanny?" the first thing that came to my head was flexibility! I can make my own schedule and work on my dream, beauty school! Got the job & started right away, I seriously couldn't believe it. My dreams were in motion, I knew from day one, there was no turning back! who would have thought because of that one call I would have ended nannying for someone who did lashes from home and I didn't know it then but a year later I would propose to her to let me join her team.
Saying NO is by far my worst struggle.
This might sound like a no brainer, but not everyone or everything will align with your vision and your mission.
I have taken clients, collaborations, and taken on extra work because I just don't know how to say No!
I'm working on it, I know now that not every idea is worth pursuing. Not every client is worth taking. Not every collaboration will speak truth to your brand values & most important to who you are!
Stability is also a hard one when you're the boss. I think this is every entrepreneurs biggest struggle!
I decided to bet on myself, and pursuing my dreams meant I'm now my own receptionist, accountant, social media manager, etc… I went from complaining about being overworked by general managers, to be the worst boss I ever had. When you decide to become an entrepreneur, there is these urge to prove people you got this. I didn't know what I was doing & if I'm being 100% honest I am actually still learning on how to work on my business as much as I work for my business. This was a hard pill to swallow in the beginning, I didn't know how to manage a book, or how hiring a certified CPA would be best when it came to my taxes… Learn how to work smarter not harder. Don't know how to do something? Easy do your research, ask for help, OUTSOURCE! Set up your business right way, don't cut corner, don't leave it for tomorrow, just do it and move on to the next task. Don't get caught up on proving shit to anyone, because none of them will pay your bills. Take time to learn how to properly use quickbooks, and how to manage your time and hone in your customer service skills. Remember it's will, not the skill!
Here is a little advice, take it or leave it (but hopefully you'll take it) Why do it all?  Seriously, why do we put that kind of pressure on ourselves? Society plays such a huge role on our day to day but if you can take away anything from this let it be this: WHY DO IT ALL?
i.e: I can clean my house for 3-4 hours or I can help another local small business to come and clean while I take a client or 2 in the meantime and let them do a job 1/2 the time. Think about it, where is your time best spent? Cleaning or moving your business forward?
This goes for a lot of things:
Accounting
Emails
Quickbooks
Social Media Management
Outsourcing is something I practice heavily when it comes to my business, I've never spent so much money on my business, but I've never made as much as I do today. Stress is a thing people, and when you work for yourself their are days where its just on a whole other level but you got this! Take care of your mental health, don't neglect yourself / loved ones, trust me that consumer will wait for you, people can sense when something is up. We have so much at our fingertips, becoming an entrepreneur is something that is attainable no matter the field! I know this may sound cliche but look back, so many people accomplish a lot more with a lot less!
My Business Moto: NOTHING CHANGES IF NOTHING CHANGES.
So let's switch gears a bit and go into FaceXcape story. Tell us more about the business.
Facexcape, is evolving! We are just learning, growing, loving every bit of it! Stating to build such an amazing community of great people, moving into some products along with some new workshops and trainings.. Facexcape is in its own lane, we have our blinders on and we're moving forward. Being an intellectually curious brand we make sure to stay up to date with the latest and greatest trends. We customized each and every service to the client. For Example Based on your eye shape, eye pitch, and eye set, we can determine what would look best. Same way we use your facial features to shape your brows, we do for lashes (I've attached a picture of what I'm talking about). This is all made possible through specific training we've taken. (credit Trina from @mavenartistry)
Facexcape has traveled to Miami, Vegas, Texas, to obtain certifications by the best of the best. 5x in lashes and 3x in brows. This year we have an international trip planned to get trained by some amazing educators! As a service provider, it can be hard to take time off for training, especially when the demand is there, but we make it a point every year we take at least 1 training to further our education and perfect our craft! Also know for pushing the limits, while keeping our integrity when it comes to services.
But if I am bring 100% honest it wasn't always like this. We've endured a lot our the past years. The way Facexcape started was as an assistant to an artist, and only getting paid 200 a week! Some bumps on the road like some relationships lost. Which felt like a horrible breakup but ended being such a blessing in disguised. We were hit with a contract very early on which if your in the beauty industry, be advised if you're feeling unappreciated, feeling overwhelmed or just feel like your ready to branch out & go out on your own your and you signed a NON COMPETE it does not hold up in court! I repeat it does NOT hold up in court! When I was hit with such thing I was at a crossroads, I was loyal but not stupid! So I ended up parting ways and what I thought was the biggest mistake I ever made ended being a blessing in disguise!
It would be great to hear about any apps, books, podcasts or other resources that you've used and would recommend to others.
APPS
Fitbit (new year new lifestyle, right?)
Spotify (I wake up shower and sleep with music)
Youtube (I am a visual learner)
BOOKS – Self development
Big Magic
The Power of Magic
The Subtle Art of NOT Giving a FUCK
Headphones + PODCASTS= Perfect Lash Session
I am a true crime junky
SERIAL KILLERS
any podcast by Wondery or Parcast
The Dave Ramsey Show
The moth… I can go on forever, love podcasts.
Pricing:
Eyebrow shaping with thread $20
Classic Eyelash Extensions start at $90 (Starting price are for touch ups)
Russian Volume Eyelash Extensions start at $130 (Starting price are for touch ups)
Mega Volume Eyelash Extensions start at $150 (Starting price are for touch ups)
Contact Info:

Image Credit:
Marland Hernandez
Getting in touch: VoyageMIA is built on recommendations from the community; it's how we uncover hidden gems, so if you know someone who deserves recognition please let us know here.