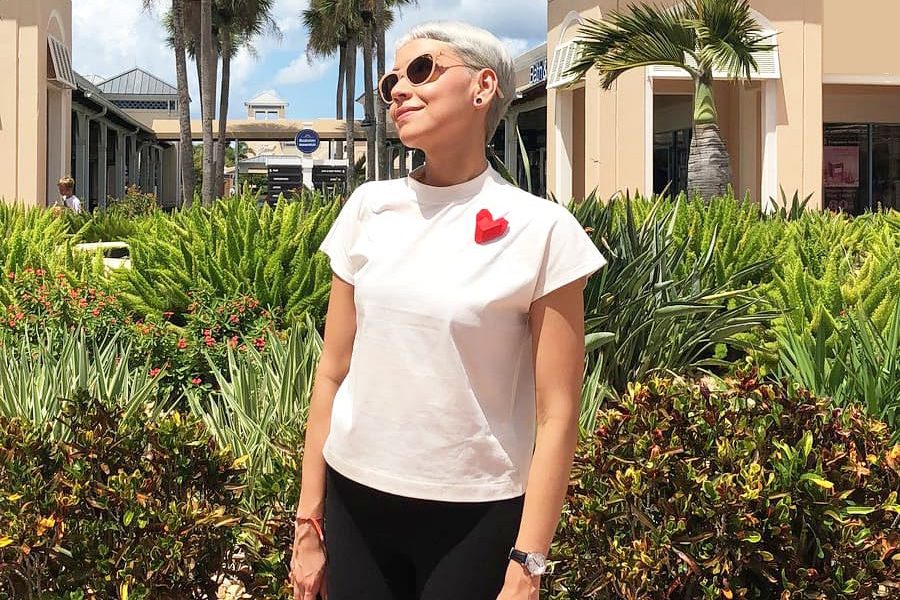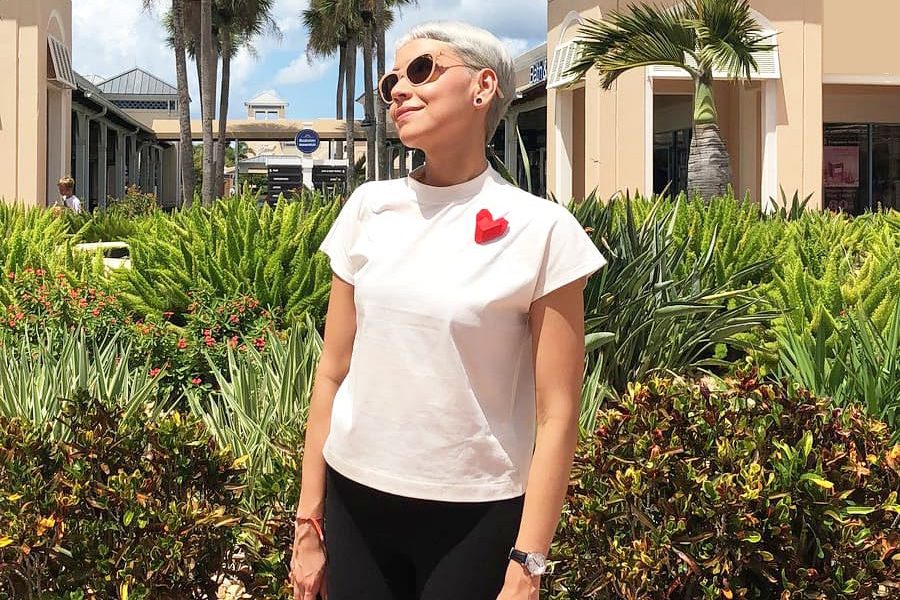 Today we'd like to introduce you to Katie Alexander.
Katie, let's start with your story. We'd love to hear how you got started and how the journey has been so far.
I have always loved art, in any form really. When I was a kid, I was always making, creating, or doing something — whatever I could get my hands on. Whatever it was, painting or sewing, collaging or photography, I enjoyed the satisfaction of making something out of nothing. I took my first film photography class in high school which turned a hobby into an art form I was truly passionate about. What ignited my interest was the process and being present during each stage. From loading the film, to developing it, to making prints in the darkroom — It's science, it's art, it's neither, it's both. Naturally, I chose photography as an elective all four years of high school, eventually dreading the final digital photography course during my senior year. This was around 2010, back when digital photography was taking over and companies like Polaroid and Kodak were shutting down or discontinuing products. I considered myself a purist. I also never really took to the idea of using Photoshop to edit images. I was set in my analog ways. Had I known that taking a digital photography class would eventually help me land one of my first "real" jobs as a graphic designer, I don't think I would have made such a fuss about it. That job was my foot in the door to the corporate world, which took me from being a teenager working two retail jobs, to a fully functional adult with a full-time job.
There was an immense shift in my life then. At the time, I was also starting college, while trying to support myself financially, amid dealing with the growing pains of that awkward teenager-to-adult transition. The monotony of basic domestic tasks like laundry and cleaning and cooking was new and absolutely bored me to death. It was something I never had to worry about before. I was lucky enough to have parents and a mom that took care of me, possibly even spoiled me, to a point where I never really had to do chores so long as I sent home good grades. That's what allowed me to have so much freedom, I think, to just be. To wander, to be curious and to create. But a few years into my career, I found myself at a point where I was working too much. I stopped spending time with friends, I stopped making art. I even briefly dropped out of school for a few semesters. The job I had required a lot of travel which had me away from home on weekends and catching red eye flights back to the office, so whenever I'd get back home, my energy was drained and the last thing I wanted to do was create. I remember often times coming home and laying comatose on my living room floor, staring at the ceiling until there was no more light outside, just laying still in complete darkness.
Eventually, that's where collaging came in. Since I was on a hiatus from school, I no longer had access to a darkroom or even any time to even shoot a whole roll of film. So, I kind of went back to square one. I thought to myself, "Well what can I get my hands on, what can I make right now with the resources available to me?" And so, on one of those bleak nights I made my first collage. I mentioned dabbling in collages before — typically, I would decorate notebooks and school binders, cutting up band posters and making doodles, most of which was inspired by 70s punk rock and the Dada movement. With those themes in mind, I collected all the magazines and junk mail I could find and made Mujer Moderna, the first These Are Collages piece. It was fueled by a lot of pent up rage, anger, and the desperation to create. But I wasn't satisfied just yet, I wanted more. So, I kept creating but decided to challenge myself with the next collage and the collages after that. I thought, what if I try to make something more minimal or try to emulate the clean and simple designs I had been making with graphic design — that's how Diamond of a Boy, the second These Are Collages piece, came to be. This was back in 2016 and I honestly haven't stopped since.
Overall, has it been relatively smooth? If not, what were some of the struggles along the way?
Like all good things in life, it hasn't come easy — No. Along with personal challenges that I faced along the way, there were and still are a lot of external factors outside of my control that makes it difficult just to stay afloat. I still work forty hours a week so that does, in fact, take up the majority of my time. Simply finding the time to create is half the battle, the other half is staying continuously inspired and motivated — really tuning into that creativity. It's not something that can just be turned on like a switch, I have to be in the right mindset. I must want to create. That's why it's important for me to keep a level head which sometimes means prioritizing and making lists and canceling plans. I have to prioritize my time because it's easy to get lost in the mundanities of a 9-to-5, Monday-to-Friday, wake up, eat, sleep, lather, rinse, repeat. It's important for me to stay curious and stay open and to let myself be inspired. I'm restless anyway, so I always need something to get me going, something that excites me, otherwise, I'm not sure what I'd do to stay sane.
A more recent issue that I've faced, however, is remaining true to myself. I was never really into the whole stigma of comparing myself to others until I made an Instagram account for my collages. On a daily basis, we're bombarded with snapshots and glimpses of the best parts of other people's lives. And all of it comes to you 24/7 from this device that we're always checking, we're always tuned in. The worst part, depending on what side you're on, is that most social media platforms give you insights to the views, the clicks, the likes, so it's easy to fall down that rabbit hole. I feel like it was especially easy for me to get lost in those numbers as a result of the various jobs I've held within the Marketing field. Half the time, I was managing corporate social media accounts, so it's almost like my brain has been programmed to see social media as a business tool as opposed to a friendly social media platform.
From making a campaign to selling a product, crunching the numbers and calculating the ROI — it was difficult for me to separate the two at first. I think I'm doing a much better job at it now. It's a challenge I can safely say I am overcoming sooner rather than later. There's really no point in boasting x amount of likes or x number of followers if people don't genuinely enjoy what you're putting out there. I had to remind myself that I didn't start making collages for the validation of others, I started making collages for me. Because it makes me happy. That's some advice I would definitely offer other women: do what makes you happy and don't listen to what other people have to say. If it feels right and if you're passionate about it, whatever it may be, go for it. Chase it, do that thing, try something new, and don't be afraid to fail. It's so easy to get so caught up in the opinions of others, the approval and the validation, which all goes back to those social media numbers. Even in real life, if people don't respond positively, don't get turned off by their opinions. If people think it's different or people think it's weird- that's not necessarily a bad thing. So long as you're sparking a conversation or evoking some kind of emotion, something that they wouldn't have felt otherwise, that's what really matters. I think that's what you should strive for as opposed to trying to please everyone.
We'd love to learn more about your work. What do you do, what do you specialize in, what are you known for, etc. What are you most proud of as a brand, organization or service provider? What sets you apart from others?
I suppose I would consider myself as a jack of all trades, as cliché as that sounds. My main focus is collaging. But I still very much love and I'm still very active with photography. I've also tried to expand upon my professional graphic design career into something geared more towards things I like, so I do a bit of freelance graphic design on the side too. Another aspect of that is expanding my general knowledge of design. I got really into typography last year. Mostly things like hand drawing and calligraphy. I'm still working on improving those skills but once I'm confident enough, I may even incorporate that into my collages. In the future, I'll definitely be incorporating some of my own photography into the collages, but I'll keep that under wraps until I'm ready.
I'm most proud of the fact that I'm making a living creating art, in whatever capacity it may be. My mindset before I got a real job and even before I started collaging was I that I would never live up to my own expectations. I aspired to be a master of color photography, like William Eggleston, and I always thought "well, I'll never get to that level because film photography is dead." Little did I know, right? In general, I'm just really happy that I'm still actively making art and putting it out into the world.
I think what sets me apart from others, first and foremost, is my background in photography. But also the fact that I'm almost entirely self-taught in regards to graphic design. With film photography, you're limited to what you can crop or edit out of an image so when I was learning how to shoot, it was vital to focus on composition. I think that translates into the rest of my art, for sure. As far as graphic design, it's helped me achieve a good eye for placement and keeping things minimal but interesting. I believe that's where the minimal theme of my collages comes from, and my experience as a graphic designer has really amplified that.
Do you have any advice for finding a mentor or networking in general? What has worked well for you?
I wouldn't say I have one mentor that I look to for advice. I think I'm lucky enough to have people in my life that inspire me daily. Having a strong support system is key. I'm also continuously inspired by intangible things, like music. I've spent a fair amount of time watching or listening to interviews with my favorite musicians, which never fails to keep me motivated.
As far as networking goes, just getting out there and showing your artwork is important. It's great to meet the people who also have a genuine interest in your work. You get to see their face and see their reactions, and they ask you about your work and they want to know more. For me, going to zine fairs, art shows, and just taking part of local events within my community has put me in touch with so many great artists. Anywhere you can put yourself or art or product or brand on display is great for exposure but more importantly, again the recurring theme here being that technology all too readily available, sometimes we forget what a difference human interaction makes. Meeting other people, face to face certainly has a greater impact than pixels on a screen do.
Contact Info:

Image Credit:
Pride & Joy Exhibit at the Mize Gallery, other photos are digital scans
Getting in touch: VoyageMIA is built on recommendations from the community; it's how we uncover hidden gems, so if you know someone who deserves recognition please let us know here.