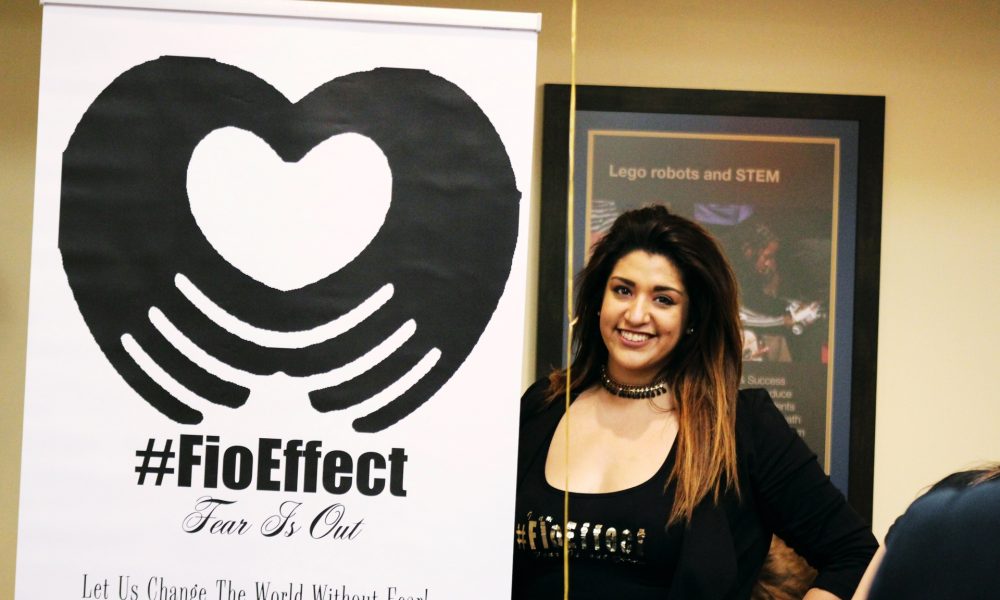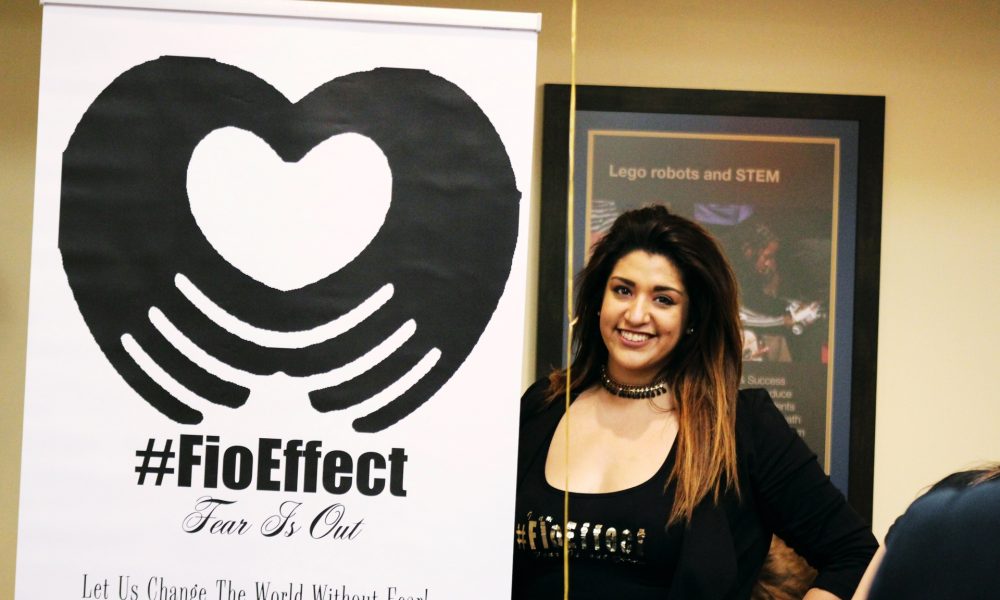 Today we'd like to introduce you to Fiorella Marquez.
Fiorella, please share your story with us. How did you get to where you are today?
Whenever I get told to tell my story, I pause for a while, really think about it, and then release. It puts me in a very vulnerable place. When I was 19 years old, I walked into a very short, but life-changing, and toxic relationship. The break up is not what affected me, what came afterwards did… long story short, he took me for granted. Word through the grapevine is he even cheated on me, and I do not doubt it. For an entire year after the break-up, I was psychologically tortured. So many rumors began to spread about me as a person. The mutual friends we had turned their back on me. For an entire year, I got text messages, phone calls, Facebook messages, and e-mails; encouraging me to take my life. The messages and phone calls said things such as "you are a piece of shit; you don't deserve to live; he should have killed you when he had the chance; you'll never make it in life."
There was a pattern to my nightmare, and until this day, I remember it so vividly. The phone calls, emails, texts, and messages were continuously sent to me on a daily basis. Then, they would switch it up and they'll pick a day a week to send me nasty messages throughout the entire day. The weekly torture stopped, and then it became a monthly thing. Always at 1:21 p.m or 1:21 a.m. I would never know if this time, I would get the messages every day, once a week, or once a month. It was like a box of chocolates; I never knew what I was going to get. I would change my number, and somehow they would still get a hold of me. I say they because I never found out who it was. Rumor has it that it was my ex and the girl he was with, his friends, and the one who told me "He should have killed you when he had the chance" was in my inner circle– someone I considered a best friend at that time. That one cut me deep because this individual said it to me directly. The bullying was not only through the phone, but it was also in person. Whenever I bumped into my ex and his friends at the gym- they would either stand behind me and stare at me as I worked out, or simply would see me, and would literally run from me.
I stayed quiet about it all. At least from what I remember, I probably had a handful of people close to me but since I did not know who kept giving out my number– I began to have trust issues. I stayed quiet and never told my parents or brother because I was not sure of what was happening anymore. They have always loved me and supported me. Just at that moment, I was not seeing that. I was blinded by depression, by the bullying, by the anxiety. I was consumed in negativity. I would be scared and would panic every time I had to go out. My anxiety would skyrocket through the roof. I became irritable at home, I felt like a dark shadow was constantly following me. I somehow still managed to be me. I was funny, fought myself to stay positive. I hid my pain very well from my loved ones. But there was this one day, where I was consumed by it all. I remember replaying everything in my head, and I began to truly believe I did not deserve to live. I felt so numb inside. I said to myself "what is the point? what if I drive my car fast, and crash into the wall? after all, he really should have killed me when he had the chance." I began to speed on the highway and began to drive off my lane to crash my car into the wall of the bridge. I remember feeling numb but also feeling pain at the same time. I remember not remembering that I have a family that loves me and wants me to live. However, I stopped because for a quick second, I remembered what my parents have always told me "you are loved, remember who you are." I remembered I was brought into this life with a purpose, for a reason. I did not want to die. I wanted to live but I was in pain, so much pain. I stopped, drove back into my lane, and I do not remember how I got home.
All I remember after that is being in my room, on bended knees, crying, and praying, and asking God to please take the pain away. I remember telling myself "this is the day it all ends, this is the day I move forward. This is the day I fight back." I was doing horrible in school, I was a pre-med major back then. The messages and phone calls stopped after a year or so. By this time, I had learned to ignore them, and I had completely cut ties from everyone we had in common. I can remember still being me, but also being easy to anger, I was so bitter with men. I fed into the trust issues, and I gave into my anxiety. I eventually ended up suffering a crippling anxiety attack that led me to urgent care. Afterwards, I was diagnosed with Generalized Anxiety Disorder. I stayed quiet about my flashbacks.
I got so tired of feeling dark, I began reading up on psychology and mental health, reading positive quotes and began to learn about my disorder. I took medication for about a month but I hated the way it made me feel. So, I returned to my primary doctor, and I asked about stopping the medication. I looked at her and told her "I am going to fight this like hell, I am not going to quit.." I was taken off the medication only under the condition that I would return to it if my anxiety was too much to bear with it on my own. I went home and that is when it all began. I was so involved in reading psychology that I would completely forget and get bored of doing my homework, and would not even have an interest in reading things or doing homework for my Pre-med Associates Degree. I somehow managed to graduate and got into FIU still as a Premed major, I eventually ended up taking a semester off from school to focus on what career I would choose. I wanted to save lives but not with medicine.
Little did I know, that I was already putting time into what would become my career. I realized my faith, and my interest in mental health was saving my life too. I chose psychology. I always wondered how the human mind works and reading on it while being diagnosed with something really did something to me. I had a 0.3 GPA at that moment at FIU. I was on academic probation. I went back to school, and I decided to give it my all. I took a two-week course on abnormal psychology and aced it. Then, it all began. The more I learned about psychology, and mental health, the more I wanted to help people. The more I was fired up to seek help for myself because I was having flashbacks. I began therapy, I began to see a difference in me. I was then diagnosed with Post-traumatic Stress Disorder (PTSD), and it all made sense. I wanted to do more than just be a student. I began to feel better, and I wanted to do the same for others, I began posting positive things online. I began an email in which people would reach out to me and I would comfort them.
I wanted more… still fighting my battles but also wanting to help others fight their own. I began free support groups in my community right at the clubhouse of my neighborhood. I got a job as an after-school counselor for the YMCA — I only got a job to pay for everything I wanted to begin doing for others. like the clubhouse fees, and buy materials for the events. I was pumped, I began to receive so many e-mails about people and their stories. I got inspired. Helping others helped me. It gave me life again. I made new friends, met great people, and decided to fully focus on myself and helping others. I was sitting in my friend's car and we were talking about our dreams and aspirations and he said to me "You should really name what you have started, this is a movement." After that night, I went straight to my room and came up with F.I.O Effect. I said to myself "Well, my name is Fiorella. I have an anxiety disorder. I fight fear every day of my life. I want people to fight for their lives and I want them to accomplish their dreams." Fear kept sticking out to me. I chose the first three letters of my name and F.I.O Effect was born. It stands for Fear Is Out Effect. The effect of fighting fear out of your life,
That is how it all started. I began to engage more with my followers, through videos, positive posts, or e-mail. I began blogging and wrote a small essay on my story. I then hosted a self-care fair at the clubhouse. The fair consisted of randomly picking five women and I gifted them a free make-over, and a photo shoot session. It was all done thanks to the volunteers who gifted their talents and time to take pictures, do hair, and do makeup. I was then offered the opportunity to be a speaker at a teenager retreat at a church in my community. Afterwards, I got offered the opportunity to be on the Board of Directors of United Nations Women FIU club- I became their vice president. I brought the Self-care fair to USNC-UN Women FIU. We united forces, and for three years, we had a great turn out. We offered services such as massages, kickboxing, henna tattoos, and much more. In those fairs, I served as the keynote speaker as well. I told my story and inspired others.
I graduated FIU and got into Graduate school at Nova Southeastern University. I began my Masters in Mental Health Counseling. During my time there, I served as the treasurer for the CSO and was also the first year representative of my program at an organization called MIND. I was also nominated student leader of the year. I stayed active in the community and got offered a great opportunity to fly to Africa, the Democratic Republic of Congo to do brief therapy and women empowerment. The organization who offered this to me was Hear Congo, I was referred to the mission trip by a beloved colleague who worked as an intern for them. Like I have mentioned, I always wanted more. I eventually closed the support groups, and focused in school, and growing FioeFffect. I consider my followers a big part of my life. As some of them have joined me in the events I have hosted, and so many of them have opened up to me about their stories, and internal battles. I have learned that my story, and being open about my battle with anxiety has helped others.
With time, FioEffect has grown, I was one of the finalists, and winners of the Statewide Competition for Florida Blue and USF. I created the prototype for an application for our mobile phones. This app will serve as a first aid, and one-stop shop for individuals with mental health disorders, or for those seeking professional help. I do not want to say much about the app because it is still under construction. I finished graduate school and graduated with honors. I accomplished the American Dream, and I am still fighting for it. FioEffect now has a Board of Directors and is a non-profit. If someone would have told 19 years old me that this was going to happen, I would have probably laughed and said: "yeah, okay." This is only the beginning for FioEffect, the best is yet to come.
I am now a Licensed Registered Mental Health Therapist Intern. I am dedicating my life to helping others like me, like you, like all of us. I am in the pursuit of my state licensure while focusing on growing FioEffect to keep helping others. I am going to continue traveling around the world to help others, and inspire others.
If you are reading this, please know you are capable too. If you are suffering in silence please do not be afraid to reach out to a professional. You can also reach out to me directly to my e-mail. Let us end the stigma, let us seek the help we deserve. Please know, you are not alone. You are loved. Your life matters.
Great, so let's dig a little deeper into the story – has it been an easy path overall and if not, what were the challenges you've had to overcome?
It has not been a smooth road at all. As I mentioned, I was diagnosed with Generalized Anxiety Disorder and PTSD. My internal battles have been the hardest. I have had horrible days where panic/anxiety attacks took a toll on me. Anxiety comes with depression– been there, done that. There has been a lot of self-doubts, a lot of times where I felt I could no longer keep moving forward. and lots, and lots of people who called me "crazy" for thinking I could change the world and help others. However, having a good support system (which is built throughout the years) helps so much! Not everyone believed in my vision at first, and a lot of people ridiculed me. But I focused a lot on the people who really did and do believe in my vision and mission. It took a while, but I had to learn how to mute the negative Nancy's.
Any advice for other women, particularly young women who are just starting their journey?
The advice I would give to other women, young women would be. First of all, as easier as it is said than done, believe in yourself. Things are sometimes not going to go as planned. Have different plans with the same goal as the final destination. Dear woman, people are not always going to treat you right, and when they do mistreat, please know it is not you, it's them. Please, speak up! seek help! It took me years to do so, and I know things could have been less difficult emotionally if I would have gone to therapy sooner, and if I would have spoken up sooner.
Love yourself. The most valuable and precious thing you can give yourself is your own love. Date yourself, create yourself. Educate yourselves, and never stop chasing your dreams. Do not let society define you. Do not let negativity stop you from being you. You have the power to be the best version of you, you can be– take advantage of it. It all starts with one step, take it! do what others think is impossible. You can do this, I believe in you. You are enough, you are worthy, you are beautiful. Remember who you are! It's okay to be different. Seek therapy.
We'd love to learn more about your work. What do you do, what do you specialize in, what are you known for, etc. What are you most proud of? What sets you apart from others?
I specialize in mental health advocacy, women empowerment, and human empowerment. Through social networks, I dedicate my time to encourage people, to give them words of encouragement, and to educate them on mental health. A big part of what FioEffect is all about it giving back to the community. As mentioned previously I do that as serving as a motivational speaker, blogging, engaging with my followers, and by hosting events in the community in which individuals learn about mental health, or that are used as a form of advocacy. Now that FioEffect is growing and that I keep developing a voice; I am going to start fully focusing on all kinds of mental health topics. I am a proud immigrant, we will also specialize in advocacy, and education on mental health in the immigrant population. Expect FioEffect to be a one-stop shop of mental health.
Aside from the self-care fair that I host every year with UN-Women FIU. I also host a "Thank You for Living" event every year. In this event, my friends, followers, or family members and I get together to write cards and pass them out at different places. The last one we hosted was at Wynwood. We hand out cards and thank people for a living. Each card has a handwritten inspiring message. This was done with the purpose to prevent suicide. As I myself, have struggled with that. I just want people to know that someone cares about them. Because life is a life, and even if I do not know you, I care about, and I think you're worthy of living.
This past December, we united forces with a friend of mine and her brand, and we hosted a charity feast- feeding the homeless event. We collected canned food and received so many donations. We home cooked the meals, and we were able to feed more than 65 individuals. We plan on doing this every year.
It is hard to just pick one thing I am most proud of accomplishing with FioEffect. I would just have to say I am proud of FioEffect, in general. I have a Board of Directors now, who are so committed, and passionate, and fired up! I am so excited for the future. Overall, taking Fioeffect international (to Africa), winning the statewide competition, the self-care fairs, the free support groups, and everything else I have already mentioned. It has been one heck of a ride, and so worth it.
I would have to say that what sets me apart from others is being genuinely interested in helping other individuals as opposed to being interested in the money I can make off of it. My events have always been free of charge. Comparing us to others– So many individuals, and organizations are mainly focused on the monetary gain and not on the well being of others.
Do you have any advice for finding a mentor or networking in general? What has worked well for you?
I never had a mentor, I did it on my own. I have a kicks ass support system, However, I would say having the parents I have has helped a lot. My parents, brother, and I migrated to the U.S when I was seven years old. They have always told me that all the sacrifices they have made have been so that I can accomplish the American Dream. Every move I have made has been with them in mind. Seeing them fight and struggle for a better future. Seeing them not giving up, and starting here from nothing to now having a good life. They have been my parents, mentors, support system, biggest fans, everything.
Networking is what helped open doors. I took leaps of faith. I have always been very "aguerrida" like my mom and dad like to call it. Which is just being a go-getter. What has worked well for me is the people I surround myself with. I put a lot of thought into who I associate myself with and began befriending like-minded individuals. I have friends who are lawyers, business owners, therapists like me, handymen, etc. It's all about connections. Follow people on IG or Facebook and start a conversation. Do not be afraid to shoot your shot. Go to networking events and show yourself off. In other words, be yourself and being friendly has worked very well for me.
Contact Info:
Website: fioeffect.com
Phone: 305-527-6198
Email: fioeffect@hotmail.com
Instagram: fioeffect
Facebook: fioeffect
Getting in touch: VoyageMIA is built on recommendations from the community; it's how we uncover hidden gems, so if you know someone who deserves recognition please let us know here.