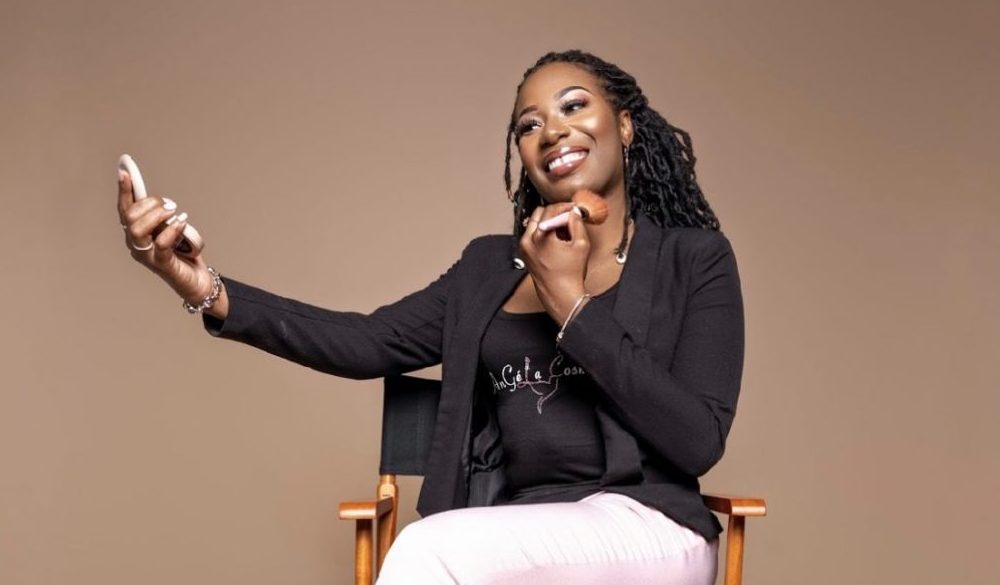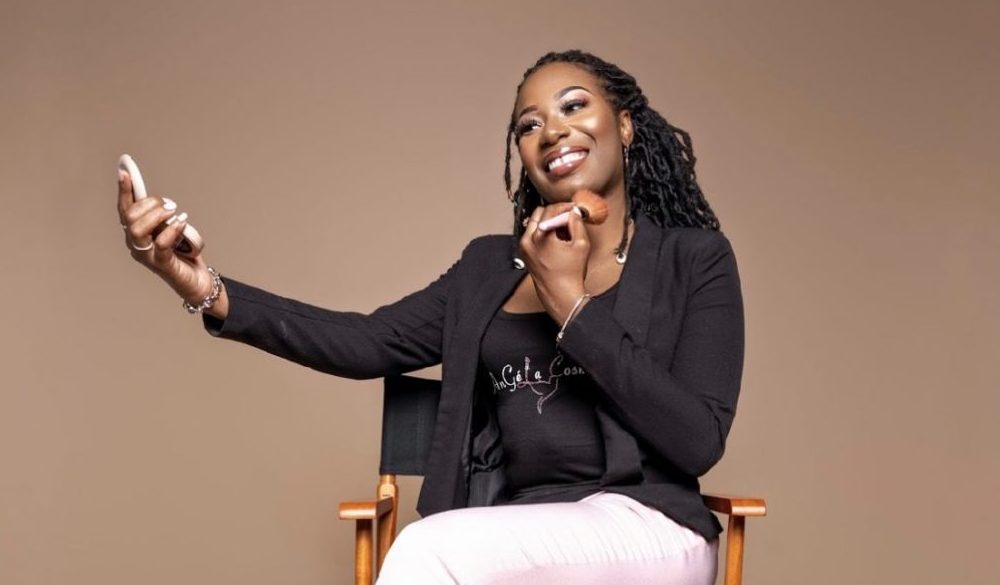 Alright, so thank you so much for sharing your story and insight with our readers. To kick things off, can you tell us a bit about how you got started?
Je suis Espérance! I am Hope! I am a Haitian-American makeup artist from South Florida (North Miami). I started in the makeup business back in 2014 after I had my daughter. I've always had a crafty hand when it came to perfecting a perfect eyebrow, so when I would stay home with my newborn, I thought how can perfect my craft. I started watching YouTube tutorials to teach myself the basic techniques on applying makeup. At first I thought, this was just something to do while staying home with a newborn baby but as my craft started getting better on applying makeup on myself, I found myself catching the eye of other people on me doing my own makeup. Later that year I booked my first makeup gig to do a wedding party, I was so scared and but it humbled me and lit a fire in me to work on my craft to do better. So, I did and that's where I decided to name my craft and build on my brand, FACES BY HOPE. Over the years, my clientele grew from booking more wedding parties and professional photo shoots, yes there were some obstacles, juggling a 9-5, school and a brand-new mom, business wasn't always a priority when you have a child to feed. But it's not when I was let go from my job where it made me realize my purpose, I realized my late mother didn't name me "Hope" for no reason. The vision from God was clear to me, I just had to execute but how? In 2018 before I got let go from my job, I created a business plan for my business, to launch a cosmetic line and create and sell my own product. But I had little to no resources and quite frankly, fear of taking the risk to jump into entrepreneurship held me back. So, I just put it in my back pocket and said to myself (excuses) "it's not the right time, I'll be fully committed to it when my tax money comes, or after I pay this month's rent or this bill, etc." Even when I lost my job, I was still scared of the idea of what if I fail or how I am going to take on doing makeup for a living and be able to feed my child. They say naysayers will block you and keep you from reaching your dreams but we tend to forget sometimes our naysayers is our inner self that is afraid. This pandemic is a very traumatic season for some and I personally lost someone to the virus but it also was a blessing in disguise for me. You see, in March everything was shut down where you had to be quarantined for weeks, in some states months. One day, God gave me the same vision He gave me TWO years ago and I strongly feel deeply in my heart that my guardian angel, my late mother kicked me in the butt to execute! In that room, AnGéLa Cosmetics was born. That night I spent all night until the sun came up researching on products, updating my social media, writing down goals and deadlines for myself. I've reached out to fellow businessmen/women in which they guided me, advised me, inspired and pushed me to bring this vision to life. It scared the crap out of me but I wasn't going to let this slip away again, all I kept thinking about is that "I had a vision, this is my purpose, I want to create a legacy for my daughter, something she can inherit… the time is NOW!" Since then, I registered my business, found a relationship with a vendor, worked on my brand visually, promoted myself to prepare for launch, and welcomed new clients for Faces by Hope. I have to say there were/are a few speed bumps but just like when a car approaches one, you drive up at ease cautiously and slow down and make aware that there is one but the road is there to keep on going. I am know at place where God wants me to be and He is providing me with many more visions. In the next couple of weeks, I will be launching AnGéLa Cosmetics, where I will be providing quality makeup products for a reasonable price for consumers like myself who just want to feel beautiful. I will be announcing my launch date on my YouTube channel, "Hope's Chair", where not only will I provide YouTube tutorials on makeup and post my makeup work on clients but I'm using this platform to post positive reviews on products purchased from local small businesses. My business has grown drastically over the last six years and I am humbled with His grace that God reserved those visions just for me. This won't be the last time you hear from Hope, I am currently working and writing my book, "Finding Hope: Life After Death" where there are testimonials that can inspire the reader that there is life after death in which it focus on any aspect of a lost, rather if it's a death of a loved one, a job, a relationship, or even the death of the old you becoming the new you. In the words of Denzel Washington, "Without commitment, you'll never start Without consistency, you'll never finish…Ease is a greater threat to progress than hardship, so keep working, keep striving, never give up, fall down 7 times get up 8. Keep growing, keep moving, keep learning and let's get to work!" – Find your authentic self.
Hope.
Alright, so let's dig a little deeper into the story – has it been an easy path overall and if not, what were the challenges you've had to overcome?
Yes, many obstacles! The road to entrepreneurship is definitely not easy but yet rewarding. Being an inspiring makeup artist especially, in South Florida can be a bit intimidating, there are many competitions. I would found myself being behind on the latest makeup trends and have had clients looked at me crazy from their results. I would be insecure and sometimes nervous about my applications on a face, I would literally shake. One thing about business is that there is always room to grow and overtime I had to learn that the steps moves forward not backwards.

Thanks for sharing that. So, maybe next you can tell us a bit more about you're your work?
I am a makeup artist based in South Florida. I specialized in eyebrow technique and is known for the eyebrow slayer! I am most proud of my road to launching my cosmetic line AnGéLa Cosmetics. The thing that sets me apart from others is that, I want to use my brand not only for makeup services and cosmetic products but also to use my platform to help elevate and network with local small businesses.

What has been the most important lesson you've learned along your journey?
The most important lesson that I've learned along my journey is that only you can hold yourself back and when God reveals something to you, respond, don't settle for mediocre and don't let it pass!

Contact Info:
Phone: I am Hope (786) 410-6479
Email: iamhopemua@gmail.com
 Image Credits
Kelly Montana Photography
Suggest a Story:
 VoyageMIA is built on recommendations from the community; it's how we uncover hidden gems, so if you or someone you know deserves recognition please let us know 
here.