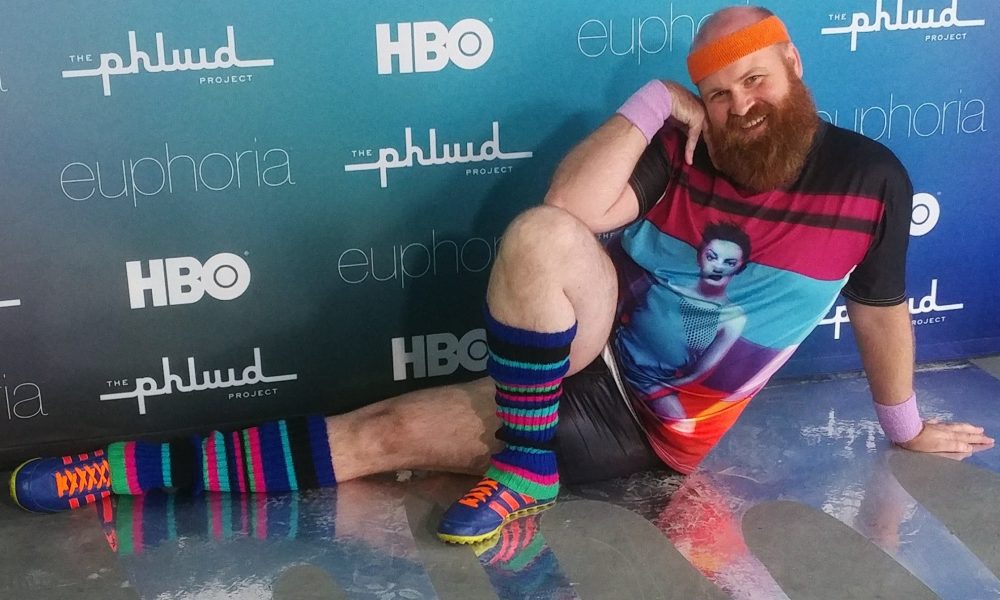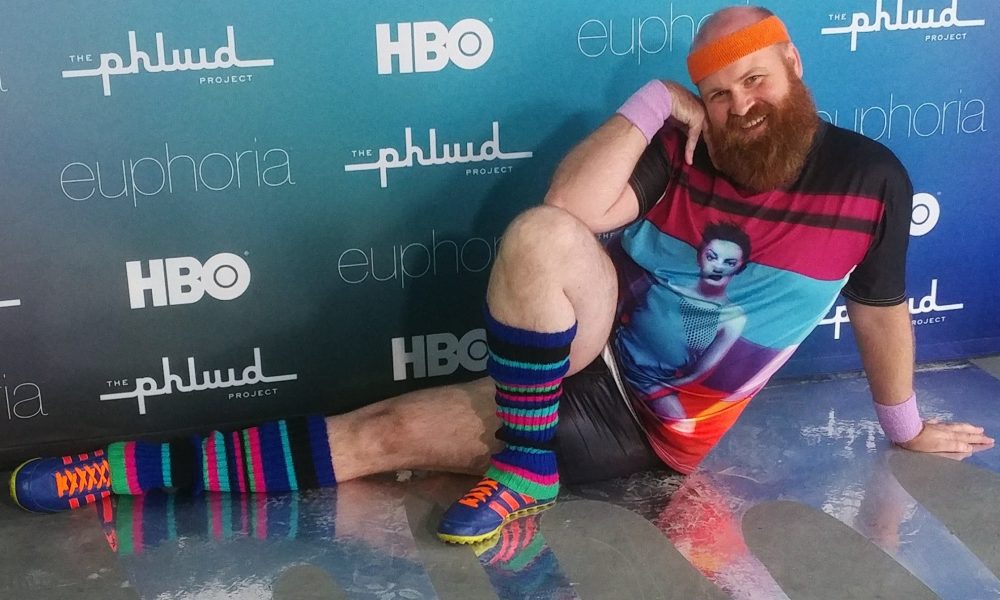 Hi Daniel, so excited to have you on the platform. So before we get into questions about your work-life, maybe you can bring our readers up to speed on your story and how you got to where you are today?
Born and bred in Miami, I've been bringing guilty pleasure pop, indielectro, and rollerbooty jams to my hometown since 2003. Spinning the best and worst of my favorite music, I do it all while dancing about in short shorts and legwarmers! I've been a resident DJ at multiple South Florida recurring parties and spun at special events and private parties from Los Angeles to Key West. I spent my life in the Miami-Dade Public Schools' Magnet Programs. I studied theater in Elementary School, music in Middle School, and fashion in High School. At age 15, I got my first job at the local record store chain Spec's Music and Movies and worked there until I went off to college. I amassed a large collection of CDs, started collecting records from thrift stores and was an avid creator of custom mixtapes for my friends and family. In 2001, I earned my Bachelor's Degree in Music from Rollins College, double-majoring in Singing and Composition.
In 2004, I was named one of Miami's "30 Under 30" by Street Magazine, and was also profiled in the "Bedroom Rockers: Where DJs Call Home" coffee table book. In 2005, I was photographed for the cover of Miami New Times and for Miami SunPost, and was named one of BiZBashFla's "20 Under 40". In 2011, I received shout-outs in People Magazine and 944 Magazine. I spent 2018 DJing at Miami Beach Pride, Wynwood Pride, and at Anchorage Pride in Alaska! In 2019, my weekly DJ and Drag queer party "Double Stubble" at Gramps in Wynwood celebrated its 5th anniversary, and I was named Best DJ in Miami by South Florida Gay News. 2020 marked my first appearance at Gay8 Festival. Once COVID-19 caused us to quarantine, I created a Double Stubble section for "Virtual Pride by the South Florida Pride Collective," spun at the opening night Drive-In celebration for the OUTshine Film Festival, and started live streaming DJ sets from my home (all of the sessions are available for free download on djhottpants.com). Double Stubble recently restarted at Gramps with safety protocols in place, and I am fortunate enough to be working part-time at Sweat Records in Little Haiti.
Can you talk to us a bit about the challenges and lessons you've learned along the way. Looking back would you say it's been easy or smooth in retrospect?
I always loved dancing and started my career in clubs as a promoter for Back Door Bamby on South Beach in 2002. When the owners of Poplife were opening their own club (the former I/O Lounge), they asked if I would put together a night for the club. To cut down on costs, I hired myself as a DJ. I was very lucky to get tutorials on spinning with CDs by the Poplife crew, tips on spinning vinyl from Deejay Smeejay, and a very generous vinyl starter kit from DJ Le Spam. When my night at I/O Lounge was over after a few months, I didn't think that I'd ever DJ for someone else. Thankfully, Lolo hired me to DJ a side room at her weekly retro night (at the former Soho Lounge). I was asked to start DJing at art events, fundraisers and private parties, so I used my credit cards to get the DJ equipment and sound gear that I needed. It was a big investment! There were times that I was working four jobs at once, trying to make ends meet. My family was extremely supportive and had I not been able to live at my parent's house; there is no way I could've continued this pursuit.
Appreciate you sharing that. What else should we know about what you do?
My favorite way to DJ is in an "open format" style – which lets me move from genre to genre but keeping a through-line by "beat matching" (keeping the tempo of the songs the same while transitioning). I truly love a wide variety of music, so being able to go from jazz and retro cocktail music to disco, R&B, country, hip-hop, classic rock, indie rock, electro, freestyle, Miami Bass, and beyond is always fun for me. The most obvious thing that sets me apart from other DJs is my '80s-workout outfits… very Olivia Newton-John and Richard Simmons. It was fun and cheeky when I was a slender thing in my 20s, and it is now more ridiculous since I committed to a fully-bearded bear. Putting on the costume always helps me get in the right mindset. Dancing and lip-synching while I DJ is one of my favorite joys. I used to do it by myself in my bedroom, but it is even more fun to do in public.
Let's talk about our city – what do you love? What do you not love?
The best thing about Miami is the melting pot of cultures. I feel so lucky to have grown up with a very diverse group of friends from different backgrounds and disparate parts of the county. That was one of the biggest benefits of the public magnet school system (even if I had to wake up at 5 am to catch the school bus). Although it is not limited to Miami-Dade County, the level of political corruption in this city has hindered our ability to be the best, most supportive, safe, and respectful place it can be. I remember when South Beach was only for retirees and gangs when Miami was labeled the most dangerous place in America when cities within the county declared bankruptcy, and when we had both the wealthiest and poorest cities in America located within miles of each other. These were all symptoms of much larger social issues that were not being properly addressed. It will take a lot of work and the right leadership, but we can be so much better. I love South Florida, even when it drives me crazy.
Contact Info:
Suggest a story: VoyageMIA is built on recommendations from the community; it's how we uncover hidden gems, so if you or someone you know deserves recognition please let us know here.