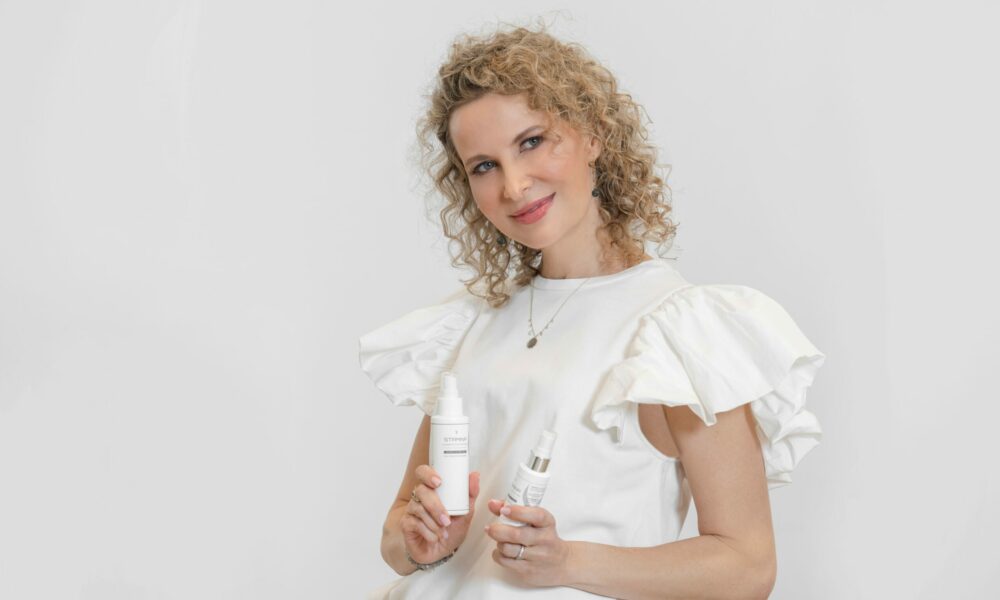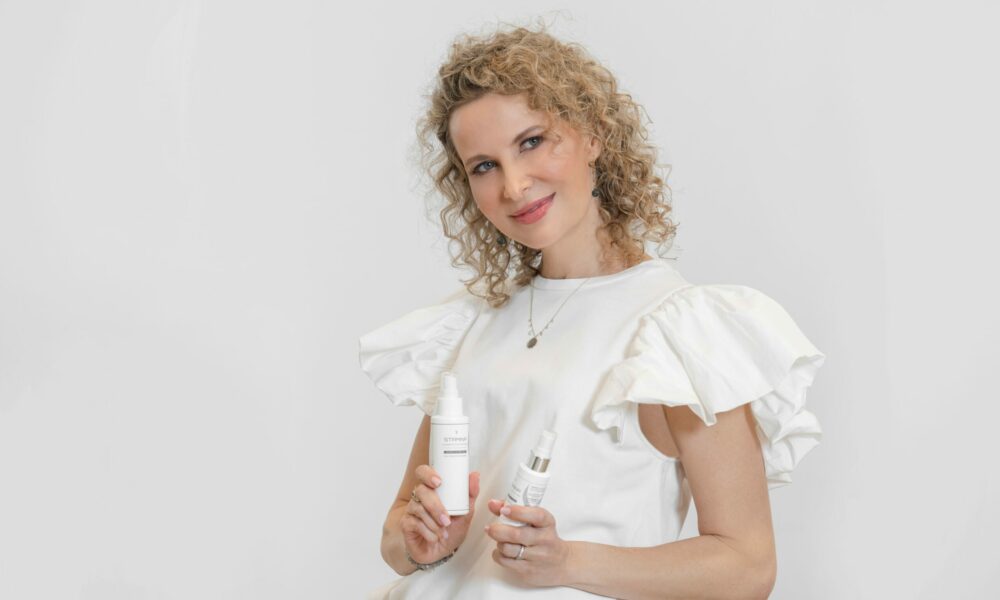 Today we'd like to introduce you to Marianna Blyumin-Karasik.
Marianna, we appreciate you taking the time to share your story with us today. Where does your story begin?
Hello, I am Dr. Marianna Blyumin-Karasik, but most of my patients call me Dr. MBK. Currently, I wear many hats in my life, and I am grateful for all of the abundance, even though it often leads me to long for balance. I was born and grew up in the former Soviet Union, Estonia. And in my early teens, I immigrated with my parents to the US in the pursuit of the American dream and freedom. My grandparents and parents were my primary role models for grit and gratitude. With the support of great friends and Jewish community, we were able to survive and thrive.
My life during premedical and medical schools in Georgetown University, DC had significant challenges. I had a lot of self-esteem and anxiety issues, being an immigrant and still adapting to a new culture and traditions. My parents always supported my goal of becoming a physician. Seeing them overcome so many obstacles in their lives and sacrifice so much for our family gave me the perseverance to do my best in school. My efforts came to fruition when I completed my dermatology training in the University of Miami. Now, I get to do what I really love, practice the art and science of dermatology and help others.
I currently live and practice dermatology in Davie, Florida. I have been married to a loving and supportive husband for 16 years. We have a zoo of a family: a ten-year-old daughter and five-year-old twins, as well as our pet babies, a cat, dog, and various fish. Davie is a fantastic place to raise a family because it's such a warm, welcoming, and nature-based community.
Five years ago, I co-founded a dermatology center, Precision Skin Institute, with a compassionate and similar-minded partner, Lesley Clark-Loeser. It is a unique boutique dermatology clinic that empathizes personalized, educational, and caring approaches to skincare. We are so grateful to our staff, family and loyal patients that Precision is continually growing and evolving.
The COVID year of 2020 brought us surmounting personal and professional obstacles. In my clinic, my patients and I were struggling with various skin issues, some of them new, such as maskne. The stress in our lives was flaring the conditions even more and it was a vicious cycle. My heart grew heavy, and I wanted to help more. I was always passionate about skincare, and it felt like a calling to design a cosmetic line at that time. I researched the ingredients that would help stressed, sensitive, and tired skin to calm, heal and revitalize. Via mediation, mindful moments with family, as well as an appreciation of art and nature, I felt significant relief or anxiety and hope. I wanted others to experience that too. Thats how I discovered the integrative approach to skincare that helps to reconnect our skin, mind and body, holistically. So I created a skincare that improves skin grit, grace, and wellness and I called it Stamina Cosmetics.
Stamina Cosmetics was launched in January 2021 and I'm grateful to say its growing steadfast. It is very rewarding to hear patients' feedback on how Stamina Cosmetics have transformed their skin and improved their mindset as well as the quality of life. It has been an exhilarating journey to start a new business, especially during the Covid-reeling year. There are many challenges and Stamina Beauty is overcoming them with passion and perseverance.
We all face challenges, but looking back would you describe it as a relatively smooth road?
The biggest struggles of starting my own skincare line, stamina cosmetics, is patience and guilt. I think these are the common setbacks for most Entrepreneurs. First delay and disappointment during our development process were discovering that the original, inspiring name for the skincare line was already trademarked. It should remain nameless and needless to say. This was a silver lining. It allowed for more authentic creativity and an opportunity to find Stamina. Then, the skin care product packaging industry came to a snail-pace crawl due to Covid-associated shipping delays. The design process was frustrating because of so many moving parts that have to fit together to fulfill the ultimate aesthetic vision. With so many steps of disarray, I often considered giving up. Yet somehow, the next day brought a sliver of hope and an innate urge to rise.
I have learned to make peace with these drawbacks by having a faith-focused mindset: believing in my vision, having set goals, being flexible and open-minded to pivot, and allowing for destiny to intervene. Whenever there were impediments and exasperations, I convinced myself that it was meant to be for the best outcome. Along the way, I am learning about patience, peace, balance, trust, and fortitude.
Guilty emotions stem mainly from an imbalance of achievement and fulfillment. Women often struggle with being torn between their families and career choices, and I am not an exception. Playing a role of a daughter, wife, mother to three children, doctor, dermatologist, practice-owner, employer, entrepreneur, etc. It's a lot of balls to juggle! A few of them will ultimately drop daily. Quite often, the equilibrium will be offset in one direction more than then other. When that happens, stress, anger, and sadness creep in. What I have realized is that the way to counteract these stressful and remorseful states is self-compassion. At these states, redirecting focus on self-care, breath-full rest, mindful moments, and gratitude regain a sense of security, sanity and Stamina.
As you know, we're big fans of Stamina Cosmetics and Precision Skin Institute. For our readers who might not be as familiar what can you tell them about the brand?
Stamina Cosmetics is a dermatologist-designed skincare line that improves skin grit, grace, and wellness. Stamina cosmetics was created to improve health and beauty for sensitive, challenged, and tired skin. It helps to deliver resilience, clarity and glow to our skin. It also emphasizes an integrative approach to skincare by positive mindset affirmations, mindful enjoyment of skincare, and holistic mind-body-skin eduction. www.staminacosmetics.com @staminacosmetics. There are three main products: A Stamina Mist to use throughout the day to calm and refresh skin, night time Stamina Serum for treating breakouts and irritation, and twice a week recommended Stamina Mask that brightens and smoothes skin for a radiant, youthful complexion.
Precision Skin Institute is a comprehensive dermatology clinic in Davie, Florida. It is a boutique cosmetic, medical and surgical center that emphasizes Precise Aesthetic Balance.
Have you learned any interesting or important lessons due to the Covid-19 Crisis?
Embrace turbulence. It is the only way to expand out of your usual comfort zone and grow toward better. While discomfort happens, reassure yourself this is a temporary state, attain courage and resilience by looking back on previous obstacles that have been overcome. Learn to be patient and fail forward compassionately; this is essential to succeed.
Contact Info:
Email: info@staminacosmetics.com
Website: www.staminacosmetics.com
Instagram: @staminacosmetics
Facebook: staminacosmetics
Twitter: staminacosmetics
Youtube: staminacosmetics
Image Credits
Dermwithstamina aka #drmbk with Stamina Cosmetics products: Stamina Mist, Stamina Serum, and Stamina Mask.
Suggest a Story:
 VoyageMIA is built on recommendations from the community; it's how we uncover hidden gems, so if you or someone you know deserves recognition please let us know 
here.