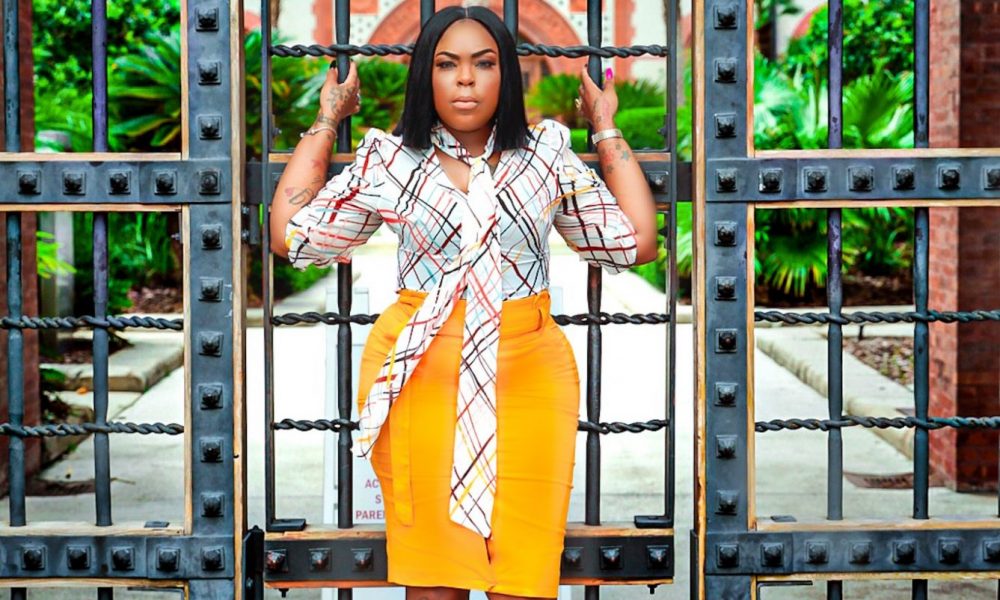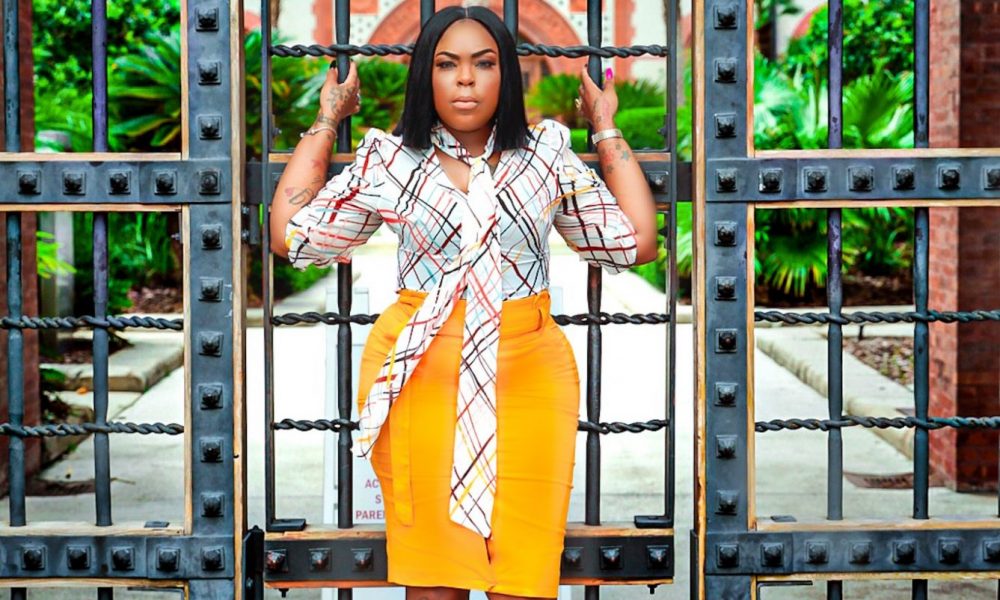 Angenika, we appreciate you taking the time to share your story with us today. Where does your story begin?
I am a 37-year-old, single mother of three boys. DeMario (20), JaMaal (14), ChaRvez (10) started working as a loan processor while in high school. I worked in the mortgage field from 1998-2007. My first year in college, I was making $52,000/year. My second year I dropped out and focused on making a career on loan processing. During the Great Recession in 2007, the mortgage industry took a huge hit. At the time, I was working for Option One Mortgage. They literally called us in for a meeting on our lunch hour and told everyone that we could go home. From that day forward, I had it set in my head to never be apart of corporate America again. Though they provided great severance packages, imagine going from make $64k a year to looking for a new job. Instead, I went to school to pick up a trade, I became a licensed esthetician. Though it wasn't my calling or something I enjoyed doing as a career, I just wanted to have something to always have under my belt.
As time went on, I started doing custom design clothing. I was just using my creative talent to pay the bills and take care of my three boys. I was introduced to Tax preparation by Erica Williams in 2014. I began to do tax preparation on the side of building my Xclusive Clothing brand. In 2015, myself and my cousin Parris opened our own Women's clothing store called Levelz. It only lasted a few months. At first, I felt defeated and like I had failed. It's like my life had hit a plateau. I was yearning for the next level in life. I continued to do custom clothing with Xclusive Clothing and tax preparation during tax season with various companies. Not knowing the key to my success was simply signing up to do credit repair with Desiree Lawson. All these years, I thought since I was paying cash for everything, my credit was getting better. This is when I learned credit didn't repair itself. This was the pivotal moment in my life where things started progressing to the next level. My oldest son, DeMario was headed off to college and I knew it was time for me to level up. After she repaired my credit, I began to educate myself on the different aspects of credit. I got deeper into credit repair and started out doing friends and family. Then ventured out to getting paid clients.
As results started coming in, so did more clients. Together Deziree and I began to build Real Financial Solutions Group. Around fall of 2019, I became full owner of Real Financial Solutions and knew it was time to expand and add other services. RFSG moved into its first office location, November 2019. Bringing awareness of the importance of credit and educating our clients on how to future manage their credit has been what has set RFSG apart. Shortly after opening our doors, we had our first successful tax season with over nine tax preparers. During this time, I began to get various other certifications under my belt to better service our clients. In the beginning of 2020, I became a registered Florida Notaty public and Florida Licensed Life Insurance agent. In the summer of 2020, I became a Florida Licensed Mortgage Loan officer.
At the same time, during Covid, I gave birth to one of my first loves, Fashion. I opened a men's clothing and Ladies accessories store by the name of Xclusiiv. I am now a licensed mortgage loan officer with one of the biggest wholesale mortgage brokerages in the nation, Nexa Mortgage. I am currently in training to become a certified financial coach. My drive is to Continuing to build to better servicing my clients in every aspect in their financial lives. It has taking a lot of hard work, late nights, tears and sacrifices to get here. I've lost a lot, to be here. I knew in due time my vision would prevail. RFSG now provides credit repair, tax preparation, notarty services, life insurance, financial coaching and home loan financing. As well as you can catch some of the Latest trends at Xclusiiv.
I'm sure you wouldn't say it's been obstacle free, but so far would you say the journey have been a fairly smooth road?
No it hasn't been a smooth road. I've sacrificed a lot and had to overcome a lot to get here. Putting myself in financial binds just to get things started. Including time away from my family and kids. Losing people in my life who I thought would be around forever. Working long days etc.
Thanks – so what else should our readers know about Real Financial Solutions Group and Xclusiiv Clothing?
Real Financial Solutions Group we provide real solutions for real people. We change lives! Financial Service Office Credit Repair, Financial Coaching, Notary Services, Life Insurance, Tax Preparation, Mortgage Financing. We educate our clients and teach them the importance of their financial future as well as making financial conversation more common in the household. I'm most proud about being able to educate ppl about their credit and the important aspects of it. Most credit repair agencies won't provide the information I provide because they intend for the clients to have to come back. I rather my clients be success stories and send me three other ppl versus coming back. Xclusiiv Men's Clothing and Ladies Accessories store Keeping all the latest trends.
We'd love to hear about how you think about risk taking?
I put everything I had to opening my businesses. Some days I didn't know where my next $20 was going to come from. I believe the bigger the risk the bigger the reward. I knew With all that I had risked I had to go for the gusto. I started up everything on my own with only what I was able to educate myself on. It was definitely a lot of trial and error… lol
Pricing:
Premium Month Plan $95 a month/Credit Repair
Premium Month Plan $95 a month/Credit Repair
Contact Info:
Image Credits
Peculiar People Photography and Robert McCrae
Suggest a story: VoyageMIA is built on recommendations from the community; it's how we uncover hidden gems, so if you or someone you know deserves recognition please let us know here.