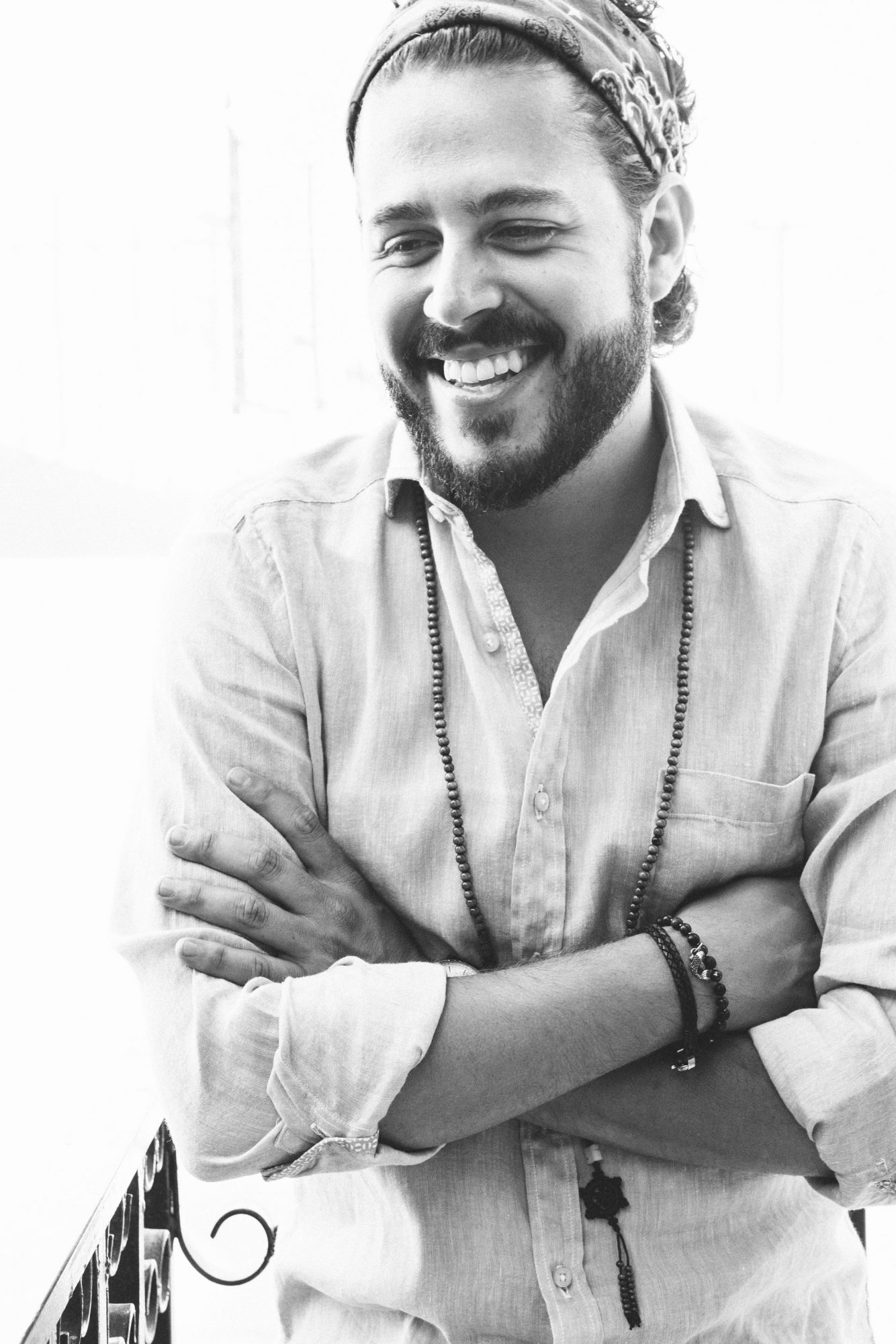 Today we'd like to introduce you to Bryant Del Toro.
Bryant, we'd love to hear your story and how you got to where you are today both personally and as an artist.
I am a young singer/songwriter son of two Venezuelans Born in Miami Raised in Gainesville, FL. I am a very blessed individual and just trying to brighten up the world with my brand of feel-good music, mixing together pop, soul, folk, reggae, and R&B. I am the only Musician in my family, which was a shock to everyone when I taught myself how to play guitar while I briefly lived in Greensboro, NC, there was nothing to do so I taught myself to play. My father is a lover of all music, so I grew listening to Marvin Gaye, Luis Miguel, Los Panchos, the Beatles, Jazz, blues, rock, R&B, etc. After my accidental debut performance with an original song (about my girlfriend cheating on me) at a high school talent show I was hosting, I was hooked. I starting making a name for myself in Miami Lakes with my best friend and fellow singer-songwriter Izy Volta, we began filling up Starbuck's and local events in Miami then stated the band "Rhyme, Rhythm, & Reason." While Attempting to record an album with my band, I realized I had to go solo so after one failed attempt I finally was able to record my debut ep "Things that used to be" with producer Paolo Angulo. "Things…" was a genre mashup of my best five songs I had written and performed since high school, it received very good local attention, but didn't garnish me with the title I desire of "Miami's Native Son." While recording my second album "higher expectations" , produced by Jp Gasca, I became very ill and lost one year of not being able to sing let alone speak after bursting a vain in my left vocal chord. Even though I am better and heading full steam ahead, I did lose my higher "falsetto" register. With the help of vocal therapy and training, I will regain it, despite that major setback I am not letting it stop me, so I am proud to announce that album number 2 will be released very very soon. Apart from the obvious maturity in sound and content that comes from an artist growth this album is my emotional opus. Though it started as nothing more than "four chords and my truth" it has become an auditory journey through moments in which all humans must experience hens " Higher Expectation" everyone expects more from the second album, I expect more from life, my relationships, and myself. I not only want national attention I deeply want the respect and admiration of the city I love so much, I want to give back to the artist, genres, and people who have made me, me. After releasing this album, I will hopefully be blessed even more with the ability to tour and spread my feel-good sound and happy message to more people across the country.
We'd love to hear more about your art. What do you do and why and what do you hope others will take away from your work?
As a singer/songwriter sometimes I hunt for the songs, and sometimes they come to me. The inspiration for my material comes from my own life experiences and those of people I love. I create these songs sometimes cowrite myself out of depression or insanity. I feel like once they are on paper or I sing them out loud, they no longer reside in my head. I don't have a particular way I write or compose sometimes I'm driving singing to myself, and I'll need to quickly stop and make a voice note, or I grab my guitar and fiddle around to I start to see an idea that might work and continue till I have something resembling a finished product. The only take away that I want people to have with my music is the same I get from music and artist I love, that wow me too feeling, or that "thank you, I needed that feeling." I would die happy if after a show someone came up to me and said "hey your song got me through something" or "when I hear your songs, I don't feel so alone" or anything along those lines. I want to make more light, more love, and more happiness through the medium that translates language and culture. I (like everyone) am just trying to find my purpose on this tiny spinning rock of the universe and in failing to attempt in sounding like my idols I'll find my sound and connect with masses.
What do you think it takes to be successful as an artist?
When I was younger I wanted to be the next Michael Jackson, but as I get older I just want to make a living off music, tour, and provide for my future family, live comfortable, and more importantly, connect with others on a deep emotional level. I've said this before but "would I like to win a Grammy?" absolutely its the highest honor to be recognized by your peers, but I think true success, the sign that you've "made it" is being on sesame street. As a kid growing up Stevie wonder, Rita Moreno, John Mayer, Robin Williams, Bruno Mars, Frank Zappa, and more were all on sesame street! I want to sing with Kermit, dance with Big Bird, hug Grover, and maybe kiss Miss. Piggy lol thats the mountain top of success lol. And lastly what I think the essential characteristic of success as an artist? Is truth, focus, perseverance. I've noticed that the ones who make it aren't sometimes aren't the most talented but definitely, the hardest working, Maybe not in all genres but definitely the ones I admire.
Do you have any events or exhibitions coming up? Where would one go to see more of your work? How can people support you and your artwork?
I am on all the major streaming and social media platform, I also have a website www.bryantdeltoro.com, but here is a crazy thought…come to a show, talk to me lets connect on a human level, and if can't come tell me where you are, and I'll make a maximum effort to perform in your town with solo, duo, or full band.
Contact Info:
Image Credit:
Aris Wells
Getting in touch: VoyageMIA is built on recommendations from the community; it's how we uncover hidden gems, so if you know someone who deserves recognition please let us know here.