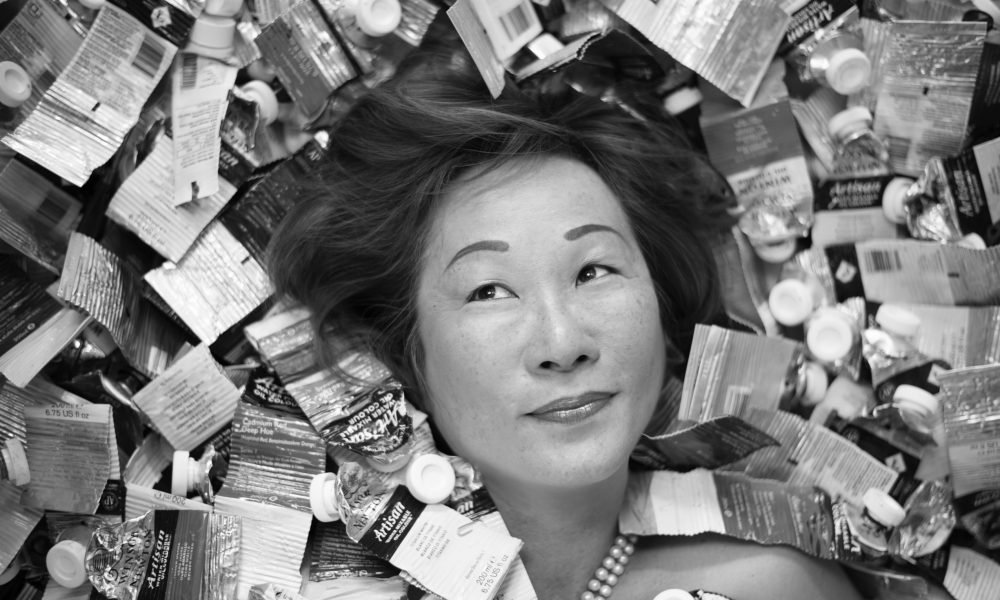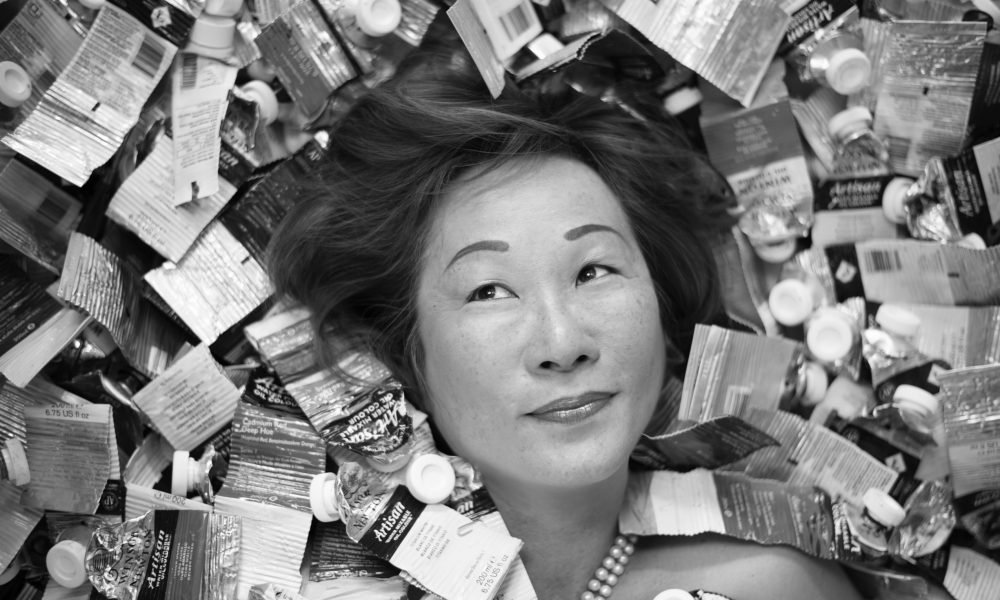 Today we'd like to introduce you to Mai Yap.
Mai, we'd love to hear your story and how you got to where you are today both personally and as an artist.
The constant search for my identity, my place in the world and the struggle to preserve our planet are at the heart of all my art pursuits. I studied Advertising and Graphic design at the University to Georgia, not art like I wanted, because if you lived in a good Chinese family, you didn't rebel against your parent's wishes! I also studied fashion design at Florida International University because I thought I could be the next Vera Wang! I owned a bakery at the Miami International mall, even though I hate cooking. Luckily, I was saved by Hurricane Andrew which forced me to close it down.! Ever since graduating from college I felt restless, trying my hand at many things until one day I said, "wait a minute, I have this talent why don't try to use it and see where it takes me". Twenty-five years after…here I am. When I was 5, my grandparents and my four siblings moved to Panama's capital, some 3 hours away from the tiny town of Aguadulce where we all lived. My parents decided they needed a better education.
Remember how the old cars had a large space under the back window. One could literally say my love for nature started on the back of my father's car in our way to visit the family every weekend. Lying down there, looking up the sky on these long trips, I discovered the clouds, trees, and the blowing wind. Trying to convey that feeling of wonder has defined my art from the beginning. Being born in Panama to Chinese parents, allow me to blend East and West on canvas and now paper. In all my work, could it be Flowers, landscapes or abstracts you will find the same detail work, the beauty and balance of millennial traditions combined with the amazing colors, sounds, and energy of the tropics.
We'd love to hear more about your art. What do you do you do and why and what do you hope others will take away from your work?
If I was painting flowers and landscapes successfully, you are probably wondering how I did I do the jump to non-Figurative art? When our only daughter, Alessandra, became a teenager, she also became very interested in biology and all planet related issues. Every day she would come home and say something like: "do you know that in 50 years there won't be any coral reefs left?" Do you know that the planet loses over 15 billion trees every year? All those concerns started accumulating until one day I said: if I love nature this much why don't I know about any of these". So, I started researching. What I found was truly alarming. That is when I decided to do something about it, the only way I knew, which is to paint. I explored many ideas until I came to the realization that the only way to express my deep concerns in a genuine and truthful manner was through abstraction.
That proved to be more difficult than I expected. A lot of people think that anybody can do this. That it is easy. Nothing can be further from the truth. In my experience, one has to be very knowledgeable of colors and techniques. They must literally be running through veins… because an abstract painting does not depict a specific object, but an emotion caused by complex thinking. So, the question is how one translates happiness, fear, sadness into colors, shapes, and textures. If one has to think what color should I put here, what shape will go best? One would never be able to bring the emotion out, much less understand what you are feeling in your mind and in your body. For this process to be successful one needs solitude and deep awareness
With no preconceived designs, I start. There is a point after I have laid down all the main colors, that I freeze. Then I breathe, I have been a meditator for eight years and patiently wait for a message on how to continue. The whole process is scary and exhilarating at the same time. Especially if you are painting with only palette knives.
As if weaving a tapestry with paint, the images are built using a cornucopia of vibrant colors painstakingly applied, stroke-by-stroke, layer-by-layer. By manipulating pure oils using only palette knives, I am able to capture the multitude of shapes and effects that appear solely in nature. My paintings have been referred to as "sculptures in oil" because of their textures which can range from completely flat to several millimeters thick. The powerful, sometimes whimsical strokes are also tools to generate questions, which, in turn, help to disseminate my environmental message.
My newest series are also about nature but of another kind. Not earth nature but human nature. They are called Reverberations. Because all what we feel, all human history seems to be an echo of what has passed before. And that all we do has consequences, repercussion, they reverberate back to ourselves and others. Even though some of them might start with a difficult emotion like anger or disappointment, by the middle of the process my mostly positive and happy personality start showing on them. They end up being voices of hope and gratitude. I truly believe that no matter what, with love we can change the outcome of our lives and of our planet for future generations.
What do you think it takes to be successful as an artist?
I measure success in the quality of my work. Luckily during my years as an artist, I have been able to develop three distinctive styles, flowers, landscapes and abstracts that have allowed me to bring my environmental message of hope and gratitude to others. Another measure of success is how many people have been influenced by your art. As an art teacher for more than 12 years at Fairchild Tropical Botanical Gardens, I have been able to instruct and shape dozens of my student's art endeavors. Happy to say that some of them are professional artists on their own right.
Lastly, one could say that having the respect of the artist community is also a measure of success. As a Founder and director of Palette Knife Artists of Miami and Membership Chair of the National League of American Pen Women Coral Gables branch, I am able to bring art exhibits and art education to a much larger community. Beside pure and raw talent, the qualities you need are the same as any entrepreneur. Hard work, discipline, honesty, determination, reliability and lots of creativity.
Do you have any events or exhibitions coming up? Where would one go to see more of your work? How can people support you and your artwork?
Represented by:
Ninoska Huerta Gallery. 290 Aragon Avenue, Coral Gables, Florida 33134
MiArt Space. 151 NW 36 Street, Miami, Florida 33127
Collectors Gallery, 114 Nokomis Avenue S, Venice, Florida 34285
Part of: 7 Plus One – Abstract art group
Founder and director of: Palette Knife Artists of Miami
Anyone can reach out to contact me directly: inquiries, commissions are always welcome. Please view my work by visiting my website. Please support my work by visiting the places I exhibit, by talking to your friends and colleagues about my work.
Contact Info:

Image Credit:
Mai Yap
Getting in touch: VoyageMIA is built on recommendations from the community; it's how we uncover hidden gems, so if you know someone who deserves recognition please let us know here.