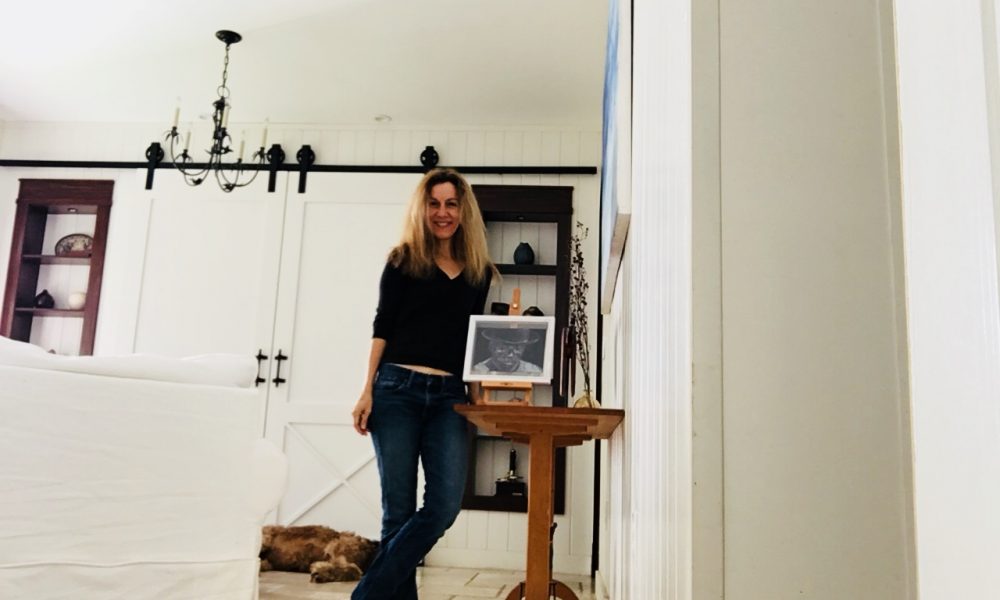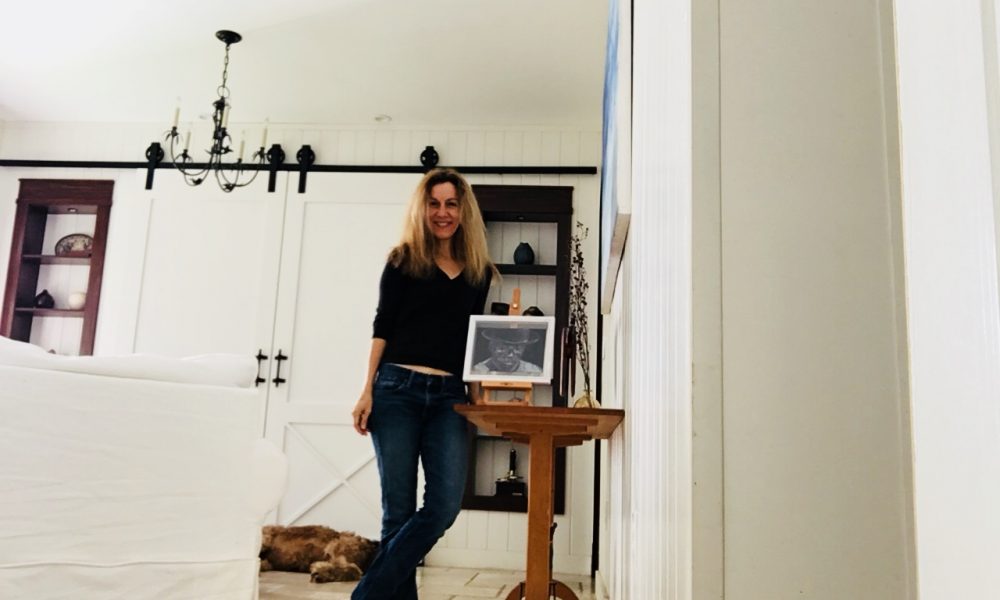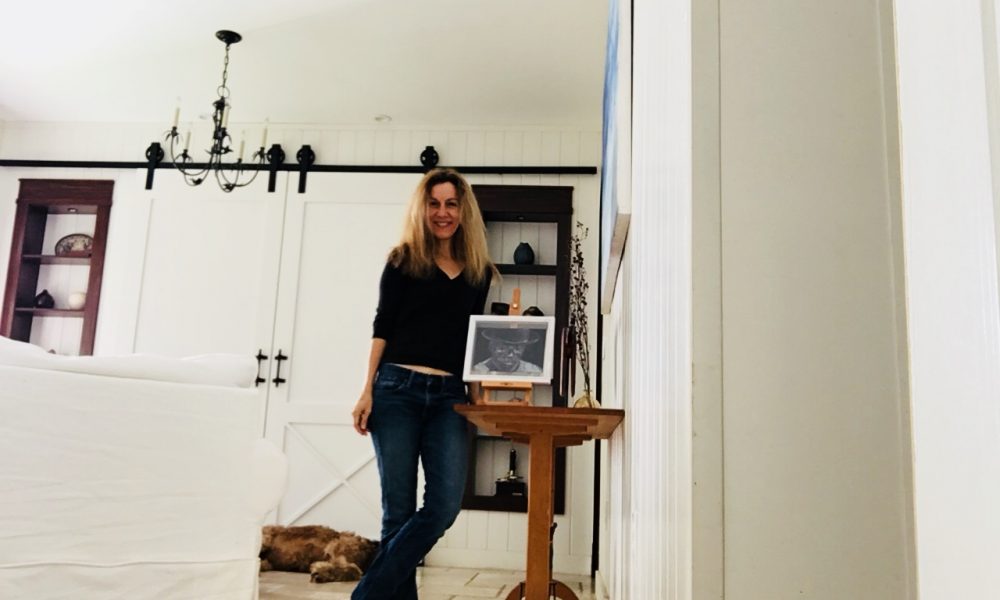 Today we'd like to introduce you to Lauren Coll.
Lauren, we'd love to hear your story and how you got to where you are today both personally and as an artist.
From a very early age, I loved art. I've been sketching and doing large scale drawings since my early teens, but my formal training ended in the world of business and law. The education that I received was extremely valuable, especially when learning about human nature. I always observed those around me, curious about what made them tick.
As a lawyer, I learned a lot about people, their drives and their emotions. During that part of my life, I continued to draw and even did ceramics for a period, but my time was limited. I missed the self-expression that comes with visual art. A few years ago, I entered a new chapter in my life. I went through many personal changes and one of the choices I made was to dedicate myself to drawing and painting.
When I came into art on a regular basis, it not only allowed me to express myself creatively, but to analyze my life. This led me to answers that were often quite surprising and to more changes. I learned through artistic self-expression to know myself intimately and to strengthen or break relationships and thought patterns that I had had for years. Art was not only a way to connect with others, but to get in touch with the deepest part of my own being. This latter connection is what allows visual arts to be universal. Beneath the layers, we are all very similar in aspirations, fears, emotions, and needs.
In art everything is normal. Everything is permitted. There are no boundaries. No inhibitions. This is the true gateway to self-knowledge. This is why I think that the pull of drawing and painting was always so powerful and inevitable for me.
We'd love to hear more about your art. What do you do you do and why and what do you hope others will take away from your work?
Emotions, feelings, connection, desire… All that is human is what motivates my work. Thematically, my primary interest is in exploring the human experience. The subject of a painting is not always the object of the work. The painting may be representational of a person, but it's not so much the person as the experience of that person in this existence that matters. This experience can be conveyed by a simple line to the mouth or the complex expression of the eyes. It's the immediacy of being human that's important. When someone sees my work, my greatest hope is to elicit a reaction that is raw and uncensored. In other words, that the image causes an emotional reaction based on the identification of our humanity so as to ease some of the viewer's innate state of isolation and loneliness.
At the moment, I am working mostly on paper, on a series of images inspired by the photographs of the Farm Security Administration in the National Archives dating back to the 20th Century Depression Era. The complexity of emotion that is seen in the faces of many of the photographic subjects is riveting. Most of my work is figurative, and my drawings and paintings are my way of processing what is to be human and what it is to struggle. Everyone faces challenges. The obstacles that were faced last century may be different from the ones faced today, but the emotional engagement in life remains the same. Our shared humanity connects us. It's our legacy as people.
Another series of images I began to work on a couple of years ago was greatly impacted by the "Black Lives Matter" movement which goes to the issue of perspective. How are people viewed in the eyes of others? What preconceived notions do we carry? Are they correct? How are they created? This applies to all views of all people: black, brown, red, white, gay, transgender, straight, young, old, male, female, etc. This same theme can be taken to the microcosm of our most intimate personal relationships. We need to question our assumptions because our perspective is our reality, right or wrong. This is a fascinating idea: How real is what I am seeing? Where does my reality end and yours begin?
My work aspires to juxtapose different elements, whether that be ideas or media. I'm a dirty artist. At the end of any session, I'm covered in charcoal, pastels, or paint, depending on what I am doing. Creation is all about experimentation. I like to bring things together. I like to mix things up. See what results are obtained. The perpetual mad scientist in his lab with paints, canvases, paper, or lost objects playing with colors, values, shapes, forms, and lines. For the future, I have more collage pieces incorporating drawing and painting planned. I want to focus on the multi-dimensional aspects of the individual. Each one of us is made up of so many parts that it becomes a mosaic, to the point that not even the person herself recognizes every piece. The next phase in my work is to continue to explore the complex world of emotions where everything is possible and so many things remain unknown.
Art can be a thing of beauty in itself, but it can also question, challenge, provoke, and even enrage. I strongly believe that part of the work of the contemporary artist is to interpret and enlarge the events of the day and to translate the emotional impact of those events in a manner that resonates and enlightens the audience. A great piece of artwork forces us to think – to literally take another picture and view things from a different angle. This affects not only the viewer, but the artist
What do you think it takes to be successful as an artist?
To me, success is connecting emotionally with your audience. It's speaking to them in a way that captures their minds and feelings. Empathy is the most necessary element in art. Without that, it is very difficult to engage with your viewers.
Do you have any events or exhibitions coming up? Where would one go to see more of your work? How can people support you and your artwork?
Currently, the best way to reach me is through online media. My work is currently on view online through Instagram – Coll_Miami and Facebook – Coll Workshop LLC. I can be reached through these venues. I value the input and comments of my followers and my audience. It's always an education to see how people react and what they like and don't like. For this reason, I love social media. I am completing the website for my studio, Coll Workshop LLC, which is due to launch in the fall. In the near future, I plan to offer limited edition signed prints of my work through various different venues, both online and off.
Contact Info:
Image Credit:
Lauren Coll
Getting in touch: VoyageMIA is built on recommendations from the community; it's how we uncover hidden gems, so if you know someone who deserves recognition please let us know here.